Facebook is one of the top social networking sites. In the past couple of years, Facebook has faced various allegations regarding the user's privacy violation and going against ethics. Amid this let's see what Facebook's values say about it? Let us know about "Values Of Facebook"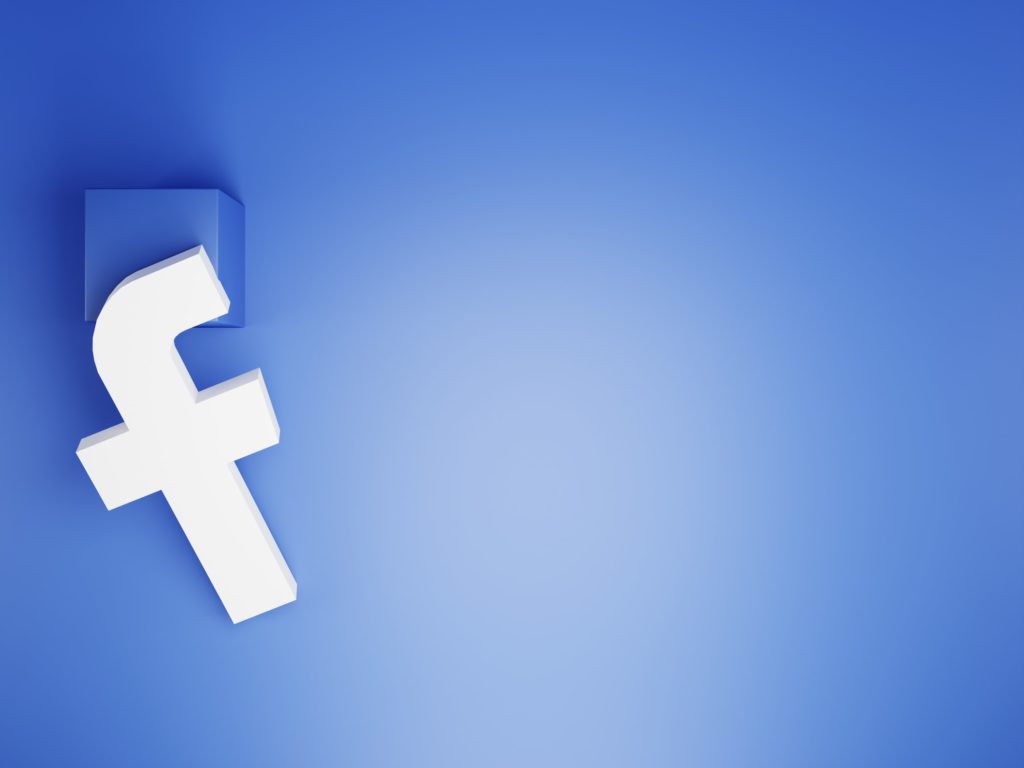 Facebook, now known as meta has 5 success-guiding values called the core values. These are the base of the company ever since its launch in 2004 by CEO Mark Zuckerberg. These values guide the journey of the company and its behavior towards users. Facebook expects its employees to either possess or develop these values. 
What Are The Values Of Facebook?
Facebook has always worked with new ideas. Its launch was a new reform in the world of the internet. With time facebook grew in many aspects. One of the reasons for its growth is the value part in its working style. With strategies and effective management, Facebook also makes its way out for bringing newness and creativity to the business. 
Facebook has written 5 values as their core values to guide the company and its employees. These could be termed as the guiding factors for the growth of the company. The core values are – be bold, focus on impact, move fast, be open and build social value. 
Be Bold
Be bold in decision-making. 
Facebook believes in the idea that 'no risk, no success.' It emphasizes bold decision-making. The CEO Mark Zuckerberg wants his employees with the quality of risk-taking. Make risky decisions even if it goes wrong, the company believes. With the value of 'be bold', the company has achieved success in making innovations and bringing out creative ideas in the market for a very long time. 
Sometimes this boldness has even turned into recklessness. One such example is the "People you may know" feature launched in 2008. In this feature based on mutual friends, new friends recommendations are given. This feature is sometimes proven to harass, as it connects you with people you don't even know. It may be the other patient of the doctor you are getting treatment from or the client of your advocate friend. 
Focus On Impact
The main aim of Facebook is to solve the major problems or the most important issues. It does not want its employees to waste time on lesser important issues. It is because solving major problems will have a bigger impact. It will be more effective for the growth of the company, while the lesser important problems could be waited for or adjusted. 
Move Fast
Move fast in work 
Facebook does not want slow work. It believes in making mistakes while doing fast work rather than doing slow work and lagging. It gives them scope to learn more things at a fast pace.
Many companies do not move fast because of the fear of making mistakes. But in this fear, they miss many opportunities. To capture maximum opportunity facebook keeps the pace of its work as fast as possible. They learn in the process of moving. 
Be Open
Be open about the company's information. 
The company's policy is to keep its employees fully aware of Facebook. A good and impactful decision could only come when we have full background information on the related subject. 
Believing in the same idea, facebook provides their employees as much information as they can give. This enhances the decision-making abilities of employees. Fully informed employees could make more efficient decisions than unaware ones.
Build Social Value
As Facebook is a social media platform that connects people, building social values is an obvious value. They aim to do so by not only growing their business but also by creating a real social environment. 
Data Privacy Is Not A Part Of Facebook's Core Values 
These were the 5 core values of Facebook or meta. These are the guiding notes of the company. But surprisingly in these notes, data security and user privacy are not mentioned anywhere. These values are the building blocks of Facebook, but there are no points related to user satisfaction in it. In the past years, Facebook has faced various allegations related to users' privacy and security volition, reason could be data security and user's privacy are not considered as the core values of Facebook. 
Growth and making money seem more important goals of Facebook. Even in its core values, growth and innovations are given the highest priority, while data security and privacy are not even mentioned. 
Privacy Scandals: Threat To Values Of Facebook 
Facebook has faced various data breach allegations in past years. The most recent was the 2021 privacy scandal under which the personal data of half a billion Facebook users was stolen and published on a website by hackers. The stolen data includes personal information like date of birth, full name, mobile number, and email id.
This was not the first incidence of data breaching from the side of Facebook. Earlier in 2018, The New York Times exposed the report of stealing personal data of Facebook users after getting a cached document inside Cambridge Analytica. This data was stolen to create an advantageous position for Donald Trump to win the US general elections.  Investigation on this matter carried on for a very long time. 
Consistent cases of data breaching from Facebook have become a threat for the company. It already lost many of its users. After such incidents, people's trust has broken from the values and vision of Facebook. 
To understand more about facebook's values let us also understand its mission and vision statements. 
The Core Values Earned Success For The Company For A Long Time 
Facebook has lost users and users' trust in the last few years. But there is no doubt that its policies and core values had earned success for the company for a long time. The idea of focusing on the major problem and not on lesser important ones does not seem idealistic one but it has proved impactful. The 5 values of – being bold, focusing on impact, moving fast, being open, and building social welfare are all worked positively for the firm.
Highlights Of Mission Statement 
Meta's or facebook's mission statement describes its mission that is in general creating a more connected world. It wants to show the power of connection and togetherness. With time the company also redefined its mission statement. 
Following Highlights of Meta's mission statement –
Connecting The World 
Facebook got success in creating the world a global village. Over Facebook, people connect regardless of geographical locations and common identities. 
Improving Lives 
Meta has the mission of putting an impact on the lives of its users. It wants to improve the lives of its users. For this, the company has very integrated platforms within it. 
Through the integrated platforms, users get various connections and opportunities. People exchange information over Facebook to grow their various ventures and personal stuff. 
Encouraging Sharing Of Ideas 
Facebook aims for global connectivity so that people exchange their thoughts and ideas with connections from throughout the world. 
For this mission, Meta continuously brings innovations and ideas to make the platform more convenient for its users. 
Highlights Of The Vision Statement 
The vision of Facebook is to create an integrated social environment where one connects with the whole world. The vision is to give a platform where users can put their thoughts, bring new ideas, promote business, learn something new, and many more. 
Freedom Of Expression 
Facebook's vision is to create a platform where users can freely share thoughts and ideas related to important and valuable issues. The aim is to make a platform that could become the voice of many. 
Meta's vision is to give freedom to its users to praise or criticize any issue related to any matter. It wants to give a platform to users where they can make a community of people to achieve their various goals. 
Creating A Bond
Meta's vision is to create a network beyond physical and geographical barriers. It connects people without any face-to-face physical meet. There are posts, stories, live chats, video calls, text messages, and phone calls through which people can connect. It also integrated apps like Whatsapp and Facebook to increase connectivity among people from different localities, backgrounds, and communities. 
Informative Platform 
Facebook is now not only limited to entertainment and social connections. It has developed new features where you can take your business, education, start-ups, social works, and various other ventures. It is now an informative platform as well where people can connect and work together. 
Conclusion 
The Values of Facebook or Meta are designed by Mark Zuckerberg with the growth perspective. The 5 core values guide the company and its employees towards achieving the target of growth and maximum reach. Innovation and learning new things are the priorities of Facebook. It believes in moving fast, making bold decisions, making impactful decisions, and bringing everyone together. 
FAQ 
Why does Facebook choose 'Meta' for its new name? 
Answer: According to the CEO of Facebook Mark Zuckerberg, 'Meta' is the Greek young which means  'beyond'. The company chose this name keeping in mind its growth objectives and opportunities. 
When was Facebook or Meta found? 
Answer: Facebook was founded in February 2004 in Cambridge USA. While it was available for the public since September 26, 2006.