Engineering is a branch of study that uses scientific and technological ideas to create, create, manufacture, and use machinery, anetworks, institutions, and other objects that assist people in finding solutions or achieving a specific goal. These things are referred regarded as "technology," but early technology did not include the computers and electronics that most people associate with the term today. Engineers assist the evolution of society and affect the future of mankind with each new model and innovation they make. let us know about that the Best Engineering Field For The Future.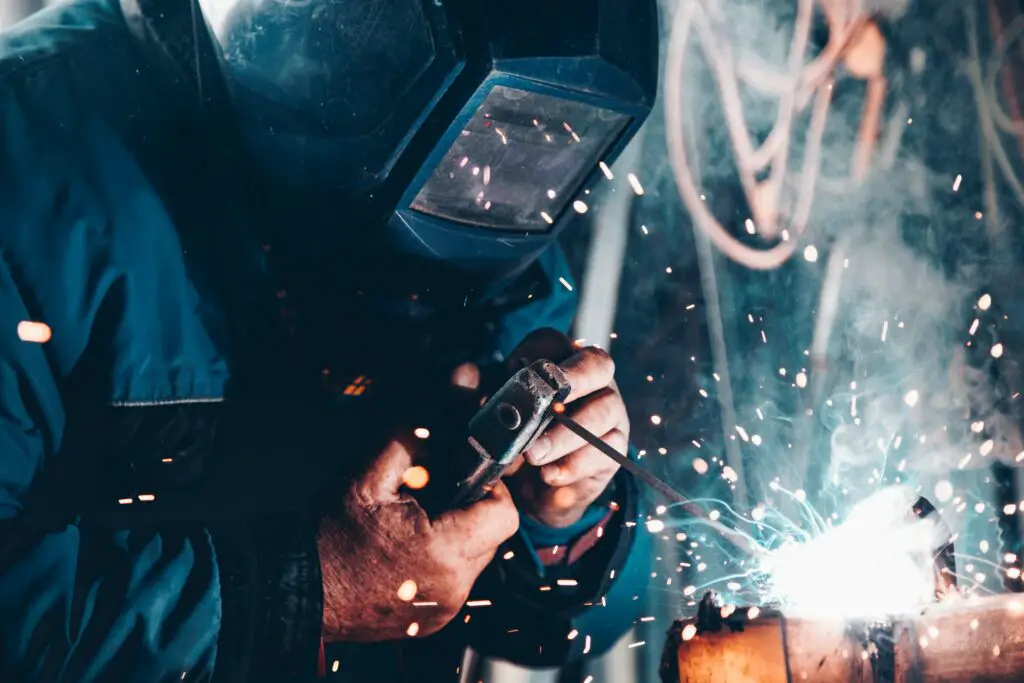 Engineering is an important occupation since it contributes immensely to the improvement and expansion of a nation's infrastructure. Engineers use their creativity, inventiveness, and abundance of knowledge to make a major impact on the lives of citizens and the economy of their countries. Without a question, engineering is one of the most renowned and well-paid jobs in the world. With the digital boom and rapid improvement in technology, where robotics and artificial intelligence (AI) is taking over most elements of traditional production, the need for innovation, research, development, and testing has grown significantly. New job opportunities have arisen in a variety of fields, including engineering.
As an engineering graduate, students have the option of choosing from a variety of specialties, with numerous job options offered in a multitude of industries. Whether you're interested in Chemical Engineering, Mechanical Engineering, Civil Engineering, or Electrical Engineering, you'll be able to discover a career that matches your qualifications and interests. In this article, we will look at the immersive experience of engineering employment that is currently available, as well as the job market in the future. We'll go through the most in-demand jobs, as well as compensation expectations and the tasks and responsibilities that come with them.
For comfort, we've compiled a list of the best 11 most in-demand engineering professions in the future, together with their jobs, obligations, and predicted wages.
1. Robotics/automation
Robotics is a field of engineering that basically deals with the creation and formations of robots. Computer systems are used to manage and analyze robotic actions. These robots are employed in enterprises to accelerate the production process. They are utilized in nuclear science, electrical signals transportation and maintenance, sea expedition, healthcare equipment design, and a variety of other activities. As the saying goes, Robotics is the future, engineers pursuing them will be high in demand in the distant future. 
Roles and responsibilities
Robotics is in demand as humanity is accelerating towards a fully automated era. The engineers learning this branch creates, destroys, maintains, services, and takes care of the existing one. Mechanical, electrical, computer, biological, mechanics, and software engineering all contribute to this field of engineering's understanding. In offices, factories, and residences, information technology, and control systems are also deployed with the goal of eliminating physical labor. The design will be one of the key jobs that include planning with both the goal of providing rules for the construction of robotics and artificial intelligence. The fundamental mechanisms for the robots' flawless operation will need to be developed. A large portion of the job entails increasing the productivity and accuracy standards in particular industries by designing robotic systems. They're also in charge of fabricating and installing machines. This feature provides them with a great deal of job satisfaction because they can see their creations come to life. A solid understanding of electronics, mechanical, electrical systems, computing, sensing, and even cognitive and psychology is required of an Automation and Robotics Engineers.\
Salary: $ 85,096/ per year
2. Aerospace engineering
An aerospace engineer is someone who primarily deals with aircraft from manufacturing up to maintenance. The principal engineering field concerned with the design, production, inspection, and manufacture of airplanes, spaceships, and associated systems and components is aerospace engineering. The technology and science of aircraft and launching vehicles is the subject of Astronautical Engineering. The spacecraft industry is getting a boom as humans are exploring more and more of the space, so the engineers pursuing this field as a career option will be in high demand. 
Roles and responsibilities
Aerospace engineering technicians support aerospace engineers by running and maintenance of equipment they use to design, analyze, manufacture, and service new planes and spaceships. Construction and sustaining aircraft testing phase infrastructure, creating and implementing structures and sections for use in testing equipment, functioning and adjusting computer systems, making sure tests run securely and efficiently, gathering data from assessments, scripting and running computer simulations, presenting findings and implications of tests to aeronautical engineers, and installing instruments are some of the common responsibilities.
Salary: $ 62,548/ per year 
3. Data science and data analyis 
Data science is the branch of engineering which deals with a huge amount of data and perform their duties with the help of them, be it predicting the future to forecasting the numbers and future of any firm or industry or product. Data Science is a collection of areas that mines massive data collections. Although this is a part of the wider process, data analytics is a more concentrated approach. It generates useful information in order to respond to inquiries quickly and effectively. Data Science is an interdisciplinary topic that works with massive, unstructured sets of data. In the subject of Data Analytics, current sets of data are handled and analyzed accordingly. Simply explained, it is the process of offering solutions to problems for which we seek solutions. For the progress of any particular firm and to solving any problems, data science is a must and therefore data scientists will be in high demand in the future.
Roles and responsibilities:
The responsibilities of data scientists and data analysis are quite similar. A data scientist needs to analyze complex data and interpret them properly. They create operational frameworks and use deep learning and cognitive computing to do statistical analysis and optimizations. They conduct ad hoc analysis and data integration as part of the data analysis strategic planning process. A data analytics engineer's job entails pre-processing and data collection via visualization and publishing, data representation, quantitative models, and graphical analysis. Maintenance and data collecting is also examined, as well as statistical standards and effectiveness.
Salary: for data scientist: $ 94,235/ per year
            For data analyst: $ 67,377/ per year
4. Software/ IT engineering
By the use of software computer languages, software engineering is the process of understanding user demands and designing, developing, and testing end-user applications that will meet those goals. It refers to the use of engineering concepts in the development of software. A software engineer creates or builds new services keeping end-users programs in consideration. The process of examining existing software and altering it to meet current application requirements also is known as software engineering. In sophisticated electronic products, for example, products that compete directly may well have equal equipment and computing capability, but the customer experience will differ substantially depending on the software deployed. A software engineer may then be working on a set of goals based on consumer wants and, by extension, the company's desire to compete with others to provide the greatest user experience. Growth in computers and application makes this career a brighter option for engineers in the distant future. 
Roles and responsibilities
A Software Systems Engineer is in charge of managing a wide range of software in accordance with specific user requirements while adhering to quality, budget, and time constraints. They are in charge of the consumer software's design, analysis, development, testing, and maintenance. This is a sector that is always changing, thus the Software Systems Engineer must stay up to date on new innovations and approaches. It involves detecting flaws and typical patterns, as well as defining standard operating procedures, to achieve better performance. The job includes identifying opportunities for improvement, offering suggestions, and building and executing programs to enhance applications. The Existing codebases are maintained and improved, and code modifications are peer-reviewed by the software engineers. They collaborate with coworkers to put technical designs into practice, investigate and employ new technologies when they are appropriate, and Provide information-sharing material in the form of a written document. 
Salary: $ 93,000/ per year
5. Civil engineering
Civil engineering comprises whatever you see constructed around each other. It concerns roadways and railroads, as well as schools, companies, hospitals, water and electricity distribution, and a variety of other issues. These are the sorts of things we use every day yet would struggle to live without. Civil engineers plan, build, and link the world we live in. They contribute to the success of our villages, towns, and cities for the individual who lives there. The term "civil engineer" refers to a wide range of vocations and engineering disciplines. Civil engineers come from a variety of experiences, but they all undergo extensive training, education, and certification. Infrastructure development is not going to stop any time soon and humans are going to reach the ultimate level by pushing their limits, so civil engineering might be the best career option for the aspirants who love development.
Roles and responsibilities
Civil engineers are in charge of planning, implementing, and supervising a wide range of construction projects, including roads, buildings, tunnels, bridges, and other structures. Many Civil Engineers are also interested in conducting research and training other employees. In order to attract customers, It is critical to establish a clear and exact Civil Engineer job description in order to recruit Civil Engineers who best meet your needs. They investigate and analyze data on the ground (maps, reports, tests, drawings, and others). They conduct technical and viability analyses, draught designs based on technical requirements, and evaluate associated consequences, supplies, and wage costs. They offer answers to challenges, supervise and coach employees, and provide advice and recommendations, communicate with a wide range of stakeholders, keep track of project progress and create project progress reports. They comply with norms and regulations, including permits, while managing the budget and purchasing equipment/materials.
Salary: $ 63,589/ per year
6. Environmental engineering
Environmental engineering is the discipline of technology concern that affects humans from the negative consequences of the climate, such as pollutants, as well as increasing the quality of the environment. According to the US Bureau of Labor Statistics, environmental scientists aim to improve recyclable, waste management, human health, and air and water pollutant management. Environmental engineering has been practiced since the birth of humanity. Humanity has had to deal with the problems of providing safe drinking water and disposing of organic waste and sewerage since they started living in semi-permanent communities. Individuals have had to worry about air quality and soil degradation as communities have grown and huge agricultural and industrial have emerged. Joseph Bazalgette is credited with being the first environmental engineer. In order to improve the quality of the environment and to study it thoroughly, an environmental engineer is important and therefore is in high demand.
Roles and responsibilities
An environmental engineer aids in the development and enforcement of sustainable programs in businesses. They create environmental reports in accordance with federal and state laws. They stay up to pace on state and federal air, water, and waste rules, and they assess and recommend modifications to existing environmental programs to reduce environmental degradation. They are in charge of waste management and pollution control, as well as conducting frequent site inspections for environmental compliance. They evaluate potential environmental threats and devise mitigation strategies. As needed, they offer help and work training to team members. He or she investigates the fundamental causes of environmental problems and proposes corrective action plans, as well as preparing and maintaining environmental documentation for future reference. They help with environmental audits and recommendations, as well as obtaining and maintaining environmental permits for businesses.
Salary: $ 80,360/ per year
7. Mechanical engineering 
Mechanical engineering, in its most basic form, is the implementation of engineering ideas and problem-solving approaches to any product, from concept to production to the industry. Technologists examine their works using motion, energy, and force concepts to ensure that products are secure, effective, and reliable, all at an affordable price. Engineers have a significant impact. Mechanical engineering occupations are focused on developing technologies to fulfill human requirements. Almost every goods or service in modern society have been influenced by a mechanical engineer to aid humanity in some way. This includes addressing current issues as well as developing future solutions in areas such as health care, energy, transportation, world hunger, space exploration, climate change, and others. 
Roles and Responsibilities
They must demonstrate technical proficiency, which includes quantitative and analytical abilities that may be used to problem resolution. Mechanical engineers often work on equipment and materials for a wide range of industries, including electricity, transportation, water, and health. They are in charge of assessing the requirements of the project, testing and measuring the performance of mechanical parts of devices and engines, negotiating timeframes, specifications, and budgets with clients, guaranteeing the safety and efficiency of equipment, and making necessary modifications. They are also in charge of quality checks and re-testing. They employ software for computer-aided architecture. They collect, evaluate, and analyze data, as well as conduct research to optimize the effectiveness of their technology. They communicate with vendors, present ideas to buyers, and draught reports and paperwork. They offer technical assistance to their clients as needed.
Salary: $ 72,240 / per annum
8. Biomedical engineering
The implementation of analytical techniques and problem-solving methodologies to biomedicine is known as biomedical engineering. it is also known as bioengineering. This is evident throughout most insurance programs, from diagnosis and treatment to long term recovery, and it has entered the political arena as a result of the massive use of health care cardiac pacemakers and artificial joints, as well as greater strategies such as regenerative medicine engineering and 3-D printing of tangible internal organs. Bioengineering is a creative field that has given birth to everything from autos to aircraft, buildings to sonar. Biomedical engineering is concerned with advancements that benefit human health and health care in general. The future might witness the need for biomedical engineers as human kinds are witnessing a rise in viruses and infection which can be a potential threat to mankind. 
Roles and Responsibilities
Biomedical engineers help patients by establishing, examining, adjusting, and restoring biomedical equipment, as well as teaching people and ensuring safe procedures. They approve new gear by conducting testing, checking code compliance, and making changes. They set up new hardware by measuring, tweaking, and evaluating its performance. Sustaining machinery by following preventative maintenance plans, conducting testing, and debugging and correcting faults are all part of bioengineering. They make service requests for unique equipment, review service contracts, and keep track of equipment stocks. Bioengineers supervise the functioning of medical technology by demonstrating how it works, training other health professionals on how to use and care for it, and answering inquiries. By undertaking tests and assessments, they assess proposed technologies. They improve the performance of the equipment by researching machine-patient interactions, consulting with users, designing improvements, and cooperating with producers.
Salary: $ 74,405 / per year 
9.  Electrical engineering 
Electrical engineering is a modern technical profession that dates first from the 1800s. It is an engineering subject that works with electrical gadgets. From small microchips to massive power plant turbines, engineers often work on a diverse range of features, equipment, and networks. Primitive battery and electrostatic charge were used in early electrical experiments. However, it was with the application of Michael Faraday's Law of Induction that the actual design, building, and production of usable devices and systems began. The use of electric appliances in the upcoming years is not going to slow down and electric products are going to be used everywhere, right from basic home appliances to spacecraft going to space and mars. Therefore the need of electrical engineers will go higher and it will be a good career option. 
Roles and responsibilities
Electrical engineers are in charge of creating, constructing, and verifying electric machines and services. Power plants, satellite communications, engines, wireless communications, and aviation and automotive electrical systems are among them. They are also in charge of producing these systems, gadgets, and equipment. A production process is developed by an electrical engineer in accordance with international engineering regulations and standards. They supervise engineering projects and ensure that they are delivered on time, as well as defining customer objectives and specifications. They work with engineers and technicians to design and develop new regime procedures, ensuring that implementations and applications meet client needs and safety requirements. They judge the effectiveness and efficiency of new and old IT systems. An electrical engineer monitors all the data with maintenance and inspection plans properly to ensure the safety of the fellow mates.
Salary: $ 85,354 per annum 
10. Renewable energy engineering
Sustainable energy is defined as energy derived from many sources such as sunshine (solar), water (hydro), organic compounds (biomass), and the inner core heat (geothermal). This energy is clean, and it may be used as a form of energy and power indefinitely. This type of energy is more sustainable and long-lasting because it does not rely on generating electricity from finite resources. As governments and corporations seek to diversify away from fuels and reduce carbon emissions, the requirement for renewable energy engineers is likely to expand.
Roles and Responsibilities
Renewable energy engineers' major responsibility is to tackle issues using scientific and mathematical concepts. They are in charge of power station design and engineering, as well as solar photovoltaic cells and geothermal power plants. They attempt to produce electricity from renewable and sustainable sources such as wind, solar, maritime, and hydroelectric. They are critical in the development of plant and equipment, the establishment of manufacturing processes, and the development of methods for reducing negative environmental effects through the use of renewable sources of energy. They try to reduce the carbon footprints from the earth and help the government in producing energy from the resources that are abundant in the universe.
Salary: $ 54,845 per annum 
Conclusion
These were the ten engineering options you can opt for as your career. Either of the occupations listed above is assured to provide you with stable employment in the future. As a result, the ideal engineering field for the future should be chosen depending on your preferences. Remember that specialization is rewarding in all engineering professions; merely focus your attention on the sub-branch that appeals to you. Engineering draws a huge number of candidates since it provides a stable and ongoing source of income. It is a prestigious field with excellent pay and numerous work chances. If engineering is your chosen career path, we strongly advise you to pair it with a reputable university to get the most out of this crucial course of study.
Best Engineering Field For The Future