Lululemon is a U.S.-Canadian apparel retail store. It is known for selling top-quality athletic wear like leggings, t-shirts, and shorts. Their apparel is considered best for yoga, running, and training. The sweat-absorbing quality of clothes has made it the first choice of customers. Let us know about "What Is The Lululemon Employee Discount?"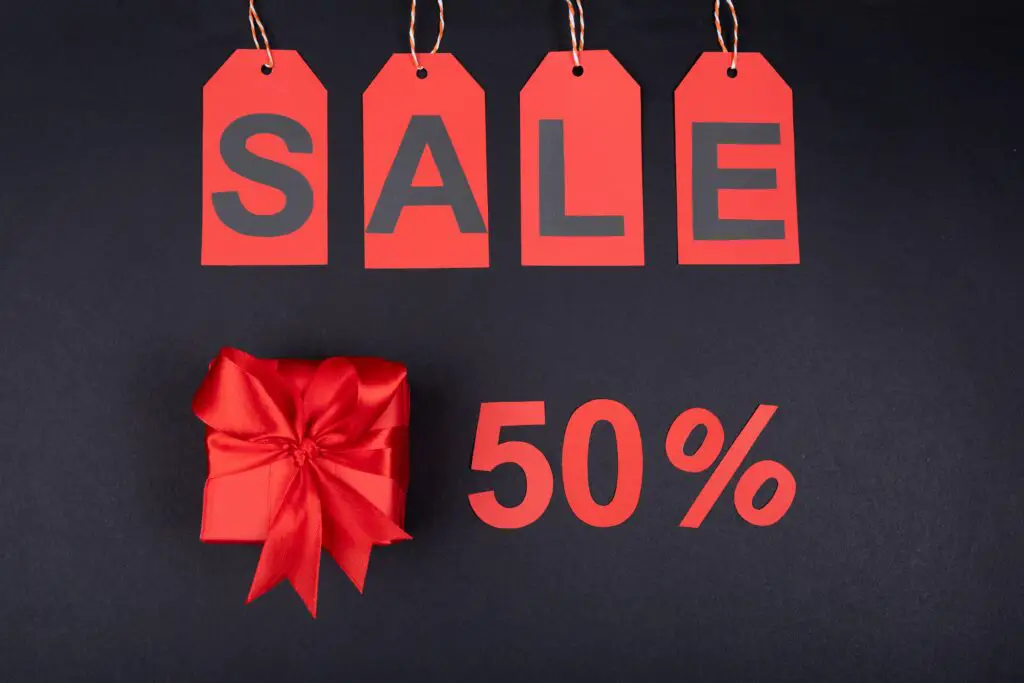 Working at Lululemon can provide good exposure to the retail market. Lululemon has around 10,000 employees working at different locations. Employees enjoy tremendous benefits working there. Not only do they get to enjoy a safe work environment, but they also get a generous discount on their apparel. Lululemon provides a 40% discount on almost all of its apparel to part-time employees. For full-time employees, the discount is 60%. Sometimes employees also get up to 75% discount on their items. The discount is available during both in-store and online purchases.
About Lululemon:
Lululemon Athletica Inc. is one of the top retailers selling athletic wear. It was established in 1998 by Chip Wilson. Since then, the brand has fulfilled the customer's expectations. Their headquarters are located in Canada. Their stores are located all over the United States, Asia, and Europe. The company is known for selling all kinds of athletic wear which are comfortable and made from the best fibers. Their clothes are sweat-resistant so, you can enjoy working out without feeling sweat-dripping from your clothes.
Lululemon Employee Discounts:
Employees working at Lululemon not only get good exposure to the retail space but also enjoy multiple benefits. Lululemon's employee discount offer is a major perk of working there.
Lululemon offers two types of discounts: Part-time employee discounts and full-time employee discounts. If you have just joined the store, then you will be in the category of a part-time employee. Part-time employees get a discount of 40% on all of their apparel. Full-time employees, who have been working with the store for the year, can avail of 60% discounts on all of the apparel, as well as, 75% markdowns.
Lululemon does not provide employees' family and friends discounts, although, during holidays they might get discounts. Employees can avail of discounts both in-store and online. They provide discounts on both men's and women's items. There is no limit to availing of the discounts. Employees can enjoy discounts on all of the apparel as long as they are working in the store.
During online purchases, the employees need to log in to the employee ID on the Lululemon official website. Then they can avail themselves of the discounts during check-out. 
During store purchases, a discount will be offered during payments.
Other Employee Benefits At Lululemon:
Apart from discounts, employees get multiple other benefits while working at Lululemon.
Lululemon provides its employees with monthly dollars to fulfill their health goals. While working, sometimes the employees may feel stressed. Lululemon keeps the employee's health at the top, therefore the allocation of dollars.
Lululemon believes that there should not be any gender inequality during payments. They provide equal pay to both men and women.
Lululemon also provides paid leave of up to six months during maternity, paternity, and adoption.
Lululemon provides a welcoming and safe environment to the employees. They believe that a good work environment and happy employees are the key force for a thriving business.
Lululemon has higher hourly wages as compared to other similar stores.
They provide training and development programs to the employees.
They offer global employees access to embodied learning and powerful personal inquiry.
They also provide vacation time and paid sick leaves to the employees.
Employees also get one on one coaching to engage in the conscious and creative process that supports living their personal and private potential.
They also offer employees an internship called IDEA, where they get to access the development program of Lululemon business.
Conclusion:
Lululemon offers employees a discount ranging from 40-75% depending on the position in the store. It has become a major athletic apparel retailer on various continents. Most of the employees working in the store enjoy a happy and safe environment which makes working there enjoyable. Lululemon keeps employees and their requirements on the top so that the business keeps on thriving. Lululemon is among some of those companies that care for their workers and help them enjoy a stress-free work environment. They also give raises to their employees. Working at these big stores like Lululemon is a dream for many. Working there provides an effective knowledge about their business functioning which can help in the future. Those who want to work there should keep a check on their official site for job openings.
What is the hourly rate at Lululemon?
The average hourly salary of an employee working at Lululemon is $15.33.
What age does Lululemon hire?
Lululemon hires at 18 years of age.
Is working at Lululemon worth it?
Yes, Lululemon is a great company to work for, due to its safe-work environment and multiple employee benefits.
Do Lululemon employees get a raise?
Yes, Lululemon employees get a raise.t5
What Is The Lululemon Employee Discount?