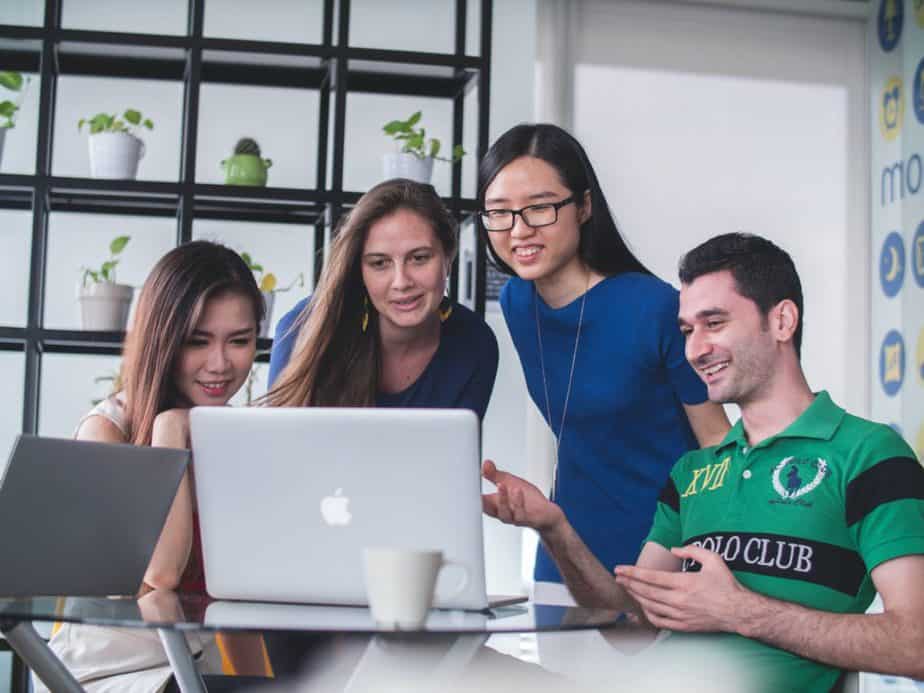 Here we are to see the Spectrum Employee Benefits.
Spectrum is a well-known and popular broadband communication company that provides a full range of the latest broadband services. 
The services they provide include-
Spectrum TV video entertainment programming
Spectrum Internet Access
Spectrum voice
Spectrum provides scalable, customizable, and economical broadband commercial services in general.
Spectrum provides a full range of quality and affordable benefits to its employees to ensure their physical, mental, financial, and emotional well-being and improve their performance to their best level.  
Spectrum Employee Benefits
Spectrum helps its employees build up a strong financial foundation for meeting a range of needs that include-
Healthcare
Income protection
Retirement security
Personal interests
Spectrum provides its employees with the following benefits-
Health Benefits
Spectrum provides a full range of medical, dental, and vision coverage to its employees. 
If an employee enrolls into one of the national medical options, the company puts up to $1500 into a healthcare account to help them cover eligible expenses. 
The company provides its employees with two dental options, one with orthodontia. 
Health Insurance
Spectrum offers health insurances to its employees that include-
Medical 
Dental 
Prescription drug
Vision
Savings and Retirement
Spectrum caters to its clients' financial future by providing retirement benefits. 
For every $1 employee put into their 401(K)-plan participation, the company put in $1 up to 6% of their eligible pay. 
Most employees receive an additional company contribution corresponding to 3% of their eligible salary into a Retirement Accumulation Plan. 
Spectrum provides its employees with accumulation plans.
Features of Spectrum's 401(k) plan are-
Automatic enlistment and automatic acceleration to help employees save more
Immediate eligibility
97% participation rate
Immediate match vesting
Counseling services
Spectrum provides employee assistance programs like a live well program that assists its employees 24 hours a day, 7 days a week, and 365 days a year. 
The company provides live confidential counseling and unlimited telephonic conversation to its employees for stress management, alcohol, and drug abuse treatment, financial educational services, eldercare, etc.
Legal services
Spectrum offers the following legal services to its employees-
Will preparation
Estate planning
Debit and credit issues
Family legal matters
Buying/selling a home
Adoption, etc.
Education assistance
Spectrum provides education assistance to its full-time employees to continue their studies and receive tuition remuneration with coverage of-
Application fees
Tuition fees
Textbook charges
Course charges
The company provides $5,250 per year in tuition reimbursement to its full-time associates.
Financial assistance
In case of unexpected events, the company aids its employees with the following financial support-
Company-paid basic life Insurance
Accidental death and dismemberment Insurance
Paid holidays
Sick leaves
Flexible spending accounts for daycare expenses and healthcare
Adoption Remuneration
The company provides financial assistance for expenses related to the adoption of a child or having a child through surrogacy. It offers child care discounts to its employees. 
Advancement program
Spectrum provides its employees with advancement options that include a nationally certified Broadband Apprenticeship Program that provides its enrolled employees with in-depth and extensive knowledge about their job roles and the industry, free of cost. 
Additional Benefits
The company supports its members and their families by offering the following services and programs-
Transportation account- using pre-tax dollars to take public transportation services and pay to park vehicles
Discounts for child care
Entertainment discounts
Educational services to aid in building a secure financial future
Tools for parents of children with birth defects or development delays
Healthcare programs such as fertility management, extensive medical reviews, second opinions, centers for non-emergency surgeries, etc. 
Support to LGBTQ community
The spectrum provides the following benefits to the members of the LGBTQ community-
Benefits options for family building
Comprehensive health benefits
The well-being of its employees physical and emotional health
Employee perks
The company provides free or discounted spectrum services to its employees depending upon their locations. 
The employees living in the charter service areas are benefitted from the following perks-
Discounted Spectrum TV
Spectrum voice service
Spectrum Internet
Access to spectrum mobile
Starting salary
Spectrum provides comprehensive compensation and benefits packages to its employees. 
The starting wage of spectrum's employees is $18 per hour. It includes target commissions. 
Spectrum is committed to increasing the minimum salary to $20 per hour in 2022. 
The average wage ranges between $13.19 to $32.43 per hour. 
The company offers competitive initial salaries with incentive compensations and yearly earnings potential based on the role the employees are in. 
The company provides a 3% retirement contribution to most of its employees. 
| | | |
| --- | --- | --- |
| Job Title | Range | Average |
| Field Service Technician | $13 – $22 | $17 |
| Customer Service Representative (CSR) | $12 – $22 | $16 |
| Cable Technician | $15 – $26 | $20 |
| Maintenance Technician | $16 – $36 | $24 |
| Sales Associate | $10 – $21 | $14 |
| Registered Nurse (RN) | $23 – $41 | $30 |
| Construction Coordinator | $20 – $46 | $28 |
| Technical Support Specialist | $13 – $24 | $17 |
| Inside Sales Representative | $11 – $23 | $16 |
| Retention Specialist | $11 – $17 | $14 |
| Retail Sales Associate | $10 – $21 | $13 |
| Billing Specialist | $13 – $21 | $16 |
| Sales Support Specialist | $13 – $26 | $18 |
| Cable Installer | $11 – $29 | $17 |
Spectrum employees
Spectrum has about 96,000 employees at Charter.
The workforce at spectrum includes 48% people of color.
Spectrum's diverse range of employees includes women candidates.
The company has a share of white women, women of color, Hispanic women, Asian-American women, Black male managers, and black female managers.
Nearly 10% of its employees are military veterans and military reservists
All Charter employees earn about two times the federal minimum wage.
Popular locations for Spectrum
Charlotte, North Carolina
St. Louis, Missouri
Denver, Colorado
Grand Rapids, Michigan
Austin, Texas
New York City, New York
Louisville, Kentucky
Los Angeles, California
Dallas, Texas
San Antonio, Texas
Spectrum Scholarship
Spectrum's greatest resources are its highly skilled and diverse workforce, who work arduously to connect consumers to the company's tools, resources, news, media, and entertainment. Spectrum invites candidates from all diverse backgrounds. 
Charter announced the latest scholarship program for undergraduate students in college. The program is called Spectrum Scholars. It offers knowledge to the students regarding different career options within Spectrum and thus deepens the company's connection across the communities they serve. 
Spectrum's two-year scholarship program is a professional development initiative that is launched in association with the following non-profit partners-
The American Indian College Fund
OCA- Asian Pacific American Advocates
UNCF
Society of Hispanic Professional Engineers (SHPA)
The program aims at providing the college juniors with scholarship, mentorship, and knowledge about different career opportunities and internships at Charter.  
Spectrum Community Assist
It is a newly launched program that aims to improve the physical condition of community centers in remote and unserved rural and urban communities.
Spectrum Community Assist aims at improving 100 community centers by 2025. It also aims at serving 50,000 people by community centers by 2025. 
Spectrum's commitment to career development
Spectrum focuses on helping each of its employees to reach his/her full potential. The company invests much in educational and career development programs and activities, skill-based training, mentorships, and encourages its employees to take part in professional programs and organizations. 
Frequently Asked Questions (FAQs)
Is work from home available at Spectrum?
No. Spectrum doesn't provide a work-from-home option to its employees.
Do Spectrum employees get weekly pay?
Spectrum employees get to pay every two weeks with additional bonuses like sick pay, personal time pay, vacation pay, etc.
Does Spectrum allow overtime work?
Yes, spectrum allows overtime work whenever necessary.
Conclusion 
Spectrum provides competitive benefits to its employees to help them build a solid financial structure. Spectrum's greatest strength lies in its highly-skilled employees, thus investing in them helps to build strong relations with the customers and the communities it serves. 
What are Spectrum Employee Benefits?