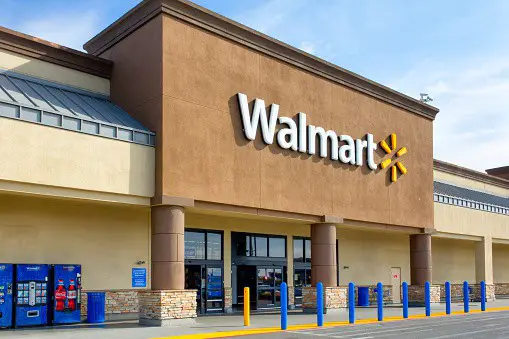 Walmart Inc. 
Walmart Inc., known as Walmart, is one of the most formidable giants in the retail corporation world. The American multinational organization runs a collection of supermarkets, discount department stores, and grocery stores. Walmart has its headquarters in Bentonville, Arkansas. As of the year 2021, Walmart has 10,524 stores all over the world. In Chile, Canada, and South Africa, Walmart has wholly-owned operations. Walmart has employed 2.2 million employees, making it the largest private employer in the world. Walmart ventured into international operations successfully, and its global operations include 5,185 stores. Walmart is often looked upon as a fierce competitor in the retail world by its competitors. The magnitude of Walmart's operations has constantly been increasing over time. This article enlists the various Walmart Employee Benefits to its employees. 
Employee Motivation and Employee Benefits 
Employees are one of the significant cornerstones of an organization's success in the competitive business world. Therefore, every organization strives to provide the best possible work environment for its employees to work wholeheartedly to contribute to achieving organizational goals. In addition, every business organization aims to create a loyal workforce that stays with the organization for an extended period. Employee loyalty can be obtained by providing workers with a multitude of benefits and monetary and non-monetary rewards. These benefits and incentives motivate the employees to achieve their objectives as well as the goals of the organization.
Importance of Employee Benefits
Employee benefits have assumed greater importance in today's business world. More and more organizations look forward to providing optimum benefits to their employees. The following points highlight the importance of employee benefits –
 The provision of employee benefits by the employer brings a sense of satisfaction and helps to motivate the employees.
Employee benefits help to build a competent and loyal workforce for the organization.
Employee benefits have a direct relationship with the productivity of the workforce. If employees are provided with appropriate benefits at work, they are likely to be more productive and focused on their job. 
Moreover, good employee benefits make the workers realize that they are an essential part of the organization, and such workers are less likely to be absent from their jobs. Thus, a decrease in absenteeism is one of the critical advantages achieved through employee benefits.
The benefits to employees also help the organization build a positive brand image in society and potential employees who wish to work.
Employees motivated through benefits are less likely to leave their jobs. These employee benefits result in reduced labor turnover.
Employee Benefits at Walmart 
Being the largest private-sector employer in the United States, Walmart provides its employees with many benefits. These employee benefits help the employees to lead a dignified life in society and take care of themselves and their families. The various employee benefits provided by Walmart are discussed as follows – 
 Affordable Health Care and Insurance – All the eligible employees at Walmart are offered medical plans at reasonable pay, including dental and vision plans. Coverage for employee-partners is also made available by Walmart. Employees are provided free of cost access to nurse care managers and health advisors as well. The company also offers additional benefits such as organization-paid life insurance, accidental death and dismemberment insurance, severe illness insurance, temporary and permanent disability insurance, and insurance for accidents during travel for business purposes. 
Maternal and Parental leaves – Walmart recognizes the importance of one's family and relationships. The maternity and parental benefits are provided to all the salaried and full-time hourly workers who have been part of the Walmart workforce for at least a year.
 These benefits are advantageous in the following ways –
Birth mothers can avail ten weeks of paid leave from work.
Employees who become parents through birth, adoption can avail themselves of 6 weeks of paid leave.
These benefits also include $ 5,000 to an employee as expenses related to adopting a new family member.
Training benefits for employees – Walmart provides eligible employees with an array of training and opportunity benefits aimed at helping the employees to realize their fullest potential. These benefits are discussed as follows- 
Walmart invests in employee development and growth programs that help the employees to know about new job roles, explore new career paths and avail themselves of the job coaching facility. These programs enable the employees to enhance their skills and gain much-needed experience.
Walmart launched Walmart academies, an integrated training program that provides employees classroom and sales floor training in domains like enhanced retail skills, communication skills, leadership skills, and management skills.
Walmart has employed a team-based operating model to provide cross-training and pave the way for employees to move towards better pay and enhanced career growth.
Education Benefits – With the primary objective to provide its employees with an opportunity to gain quality education, Walmart entered a partnership with Guild Education to enable the employees to attend school, which is paid for by the company. These education benefits also help the employees who have not finished high school to complete their school studies. Employees can also obtain a college degree or enroll in professional certification courses. Language training and professional development programs are also covered under the education benefits provided by Walmart. Employees at Walmart can also avail of college credit for utilizing paid training at Walmart Academies.
Positive Work Environment – Walmart understands the need for a positive and balanced work environment for its employees. Walmart's work culture aims to deliver high performance and values. This positive work environment allows the employees to work with complete focus and have a highly positive experience. Employees are encouraged to obtain feedback about their work. 
Retirement Plans – Walmart recognizes its responsibility of helping the employees to safeguard their future and live a happy life after their retirement. The employees are offered participation in associate stock purchase plans, which allows them to save for their retirement life.
Savings and Discount Benefits- Walmart promotes employees' savings by offering many discounts to the employees in their day-to-day life. Walmart's employee discount card helps the employees obtain a 10% discount on fresh fruits and vegetables and general merchandise at Walmart stores. Moreover, employees are also provided with exclusive deals through an associate discount center. These exclusive discounts can be availed on travel, cell phone services, entertainment, and other goods, which Walmart itself does not offer. 
Paid Time Off– Walmart allows its employees to plan their leave schedule and spend time with their families and loved ones. Walmart employee's simple approach helps the employees earn more paid time off.
Conclusion 
So, guys, it can be said that Walmart, as one of the largest retail corporations and the most significant private employer globally, surely knows how to take care of its employees. Walmart's attractive bundle of employee benefits has undoubtedly sent the benchmark for other retail organizations and forced them to up the ante in employee benefits.
These benefits to employees by Walmart have resulted in a positive increase in the morale of the employees. The tremendous boost to employees' morale is seen as it results in better results and enhanced customer experience at Walmart. The employee benefits at Walmart certainly help the employees manage their work, family, and finances in a better and more organized way. This phenomenal effort by Walmart for its employees has helped the company reach new heights in the retail business. All in all, it can be said that every organization striving to be successful in the long run must learn to motivate its employees and figure out the best possible benefits that the organization can provide to its employees.
Frequently Asked Questions 
Question 1. Does Walmart offer part-time job opportunities?
Answer 1. Yes, along with full-time jobs, Walmart also offers part-time work to individuals. Individuals such as students and homemakers can avail themselves of the opportunity to work with Walmart on a part-time basis and help themselves with Walmart's benefits to its part-time associates.
Question 2. How can potential employees locate job opportunities at Walmart?
Answer 2.  The easiest way to locate a job opening at Walmart is to visit companies' websites and explore the website's careers section. This will help the individual to discover any new job opportunity offered by Walmart.
Question 3. Should every organization focus on providing employee benefits?
Answer 3.  Employees are part and parcel of every organization's success. Therefore, the employer must cater to the needs and well-being of their employees to develop a competent and loyal workforce. So, depending on the availability of the finances with the organization, every employer shall make arrangements to provide benefits to the employees.
Walmart Employee Benefits- Employee Motivation