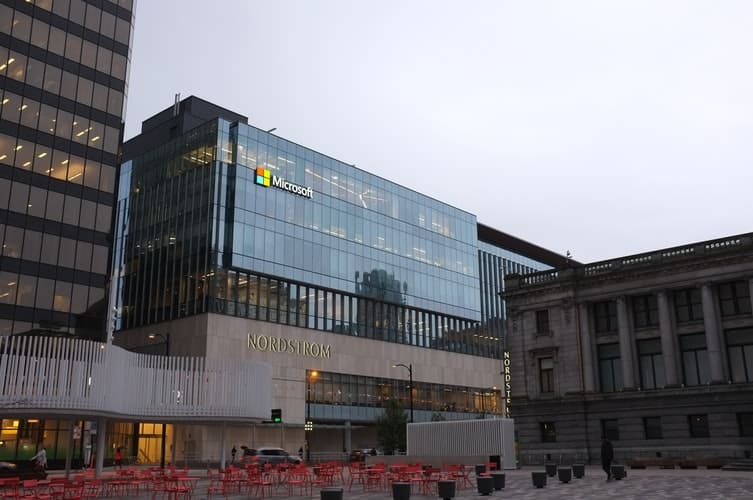 Have you ever wondered what benefits Nordstrom offers its employees? Well, in this article, you will find out everything about it. This is a detailed article on what benefits you will be offered as an employee at Nordstrom. Let's know about Nordstrom Employee Benefits.
But before moving further, let me give you an overview of what Nordstrom is?
NORDSTROM OVERVIEW
 Nordstrom is a fashion specialty retailer in the United States of America. It was founded by John W. Nordstrom and Carl F. Wallin in 1901. It is headquartered in Seattle, Washington, United States. Originally, it started as a shoe store but eventually, it evolved into a full line retailer with departments like clothing, handbags, accessories, jewelry, fragrance, cosmetics, and footwear.
As of now, the company is successful in providing jobs to over 75000 employees around the world. And there is 369 number of Nordstrom locations of which 100 are operating in the United States of America.
NORDSTROM EMPLOYEE BENEFITS
The main thing of operating a multinational company like Nordstrom is to keep their employees loyal, active, and engaged to the company to maintain its overall success. According to the company, this can be done by keeping their staff happy and satisfied by fulfilling their needs. That's the reason why it has come up with such benefits as health insurance and paid time off for the employees.
So, without further ado, let me introduce you to the benefits you could expect as an employee at Nordstrom! And basically, the reasons why you should apply for the job there.
1. They provide insurance 
Yes, as a Nordstrom employee you will receive health insurance, dental insurance, life insurance, occupational accident insurance, and also long-term disability insurance. You will be offered basic life insurance of up to $10,000. Health insurance will be covered by Aetna and a 20% copay will be covered by the company on all things from vision, hearing aids, medical, and prescription drugs. You can also enjoy a superior vision plan that copays 50% of your eye tests, glasses, contacts, and all other eye-related medical assistance. Not only that, but you will also get affordable Dental coverage which will be covered by Metlife which comes up with 50% on all the dental procedures and two completely free dental cleanings per year. Free counseling for emotional difficulties, stress-related issues, critical incidents, etc in the workplace.
2. They provide a 401(k) plan
As a Nordstrom employee, you will be offered an outstanding 401(K) plan that starts from 1% to 4%. If you are a long-term employee, the company will give you an additional 2%.  It takes at least 6 months of full-time work to be eligible.
3. You will be offered parental/maternal leave
A superior parental leave policy will also be offered to expecting mothers and fathers as well as adoption, surrogacy, and foster care. The policy will help you receive paid leave of four weeks before birth plus three months after birth Maternity & Paternity to global employees, no matter your work position or unit. You are eligible to use this policy regardless of your gender as long as it is paternity, maternity, or adoption leave. The number of paid time off will gradually increase depending on your consistency with the company. For those who provide services to the company for a longer period, the paid time off will be more compared to the new hires.
4. You get paid vacations
As a full-time employee, Nordstrom will offer you 18 days of paid vacation per year regardless of your work position. You can take your vacation leave anytime throughout the year. In case, you are not able to use all the vacations in a year, they will automatically add up in the next year. If you work on holidays, you will be paid 1.5X the normal daily rate. Once you are devoted to the company, they will start offering you paid sick leave, holidays, and paid vacation as well.
5. You will be offered an employee discount
The next best thing about working at Nordstrom is you get an employee discount on all Nordstrom items. Most people, especially college students, apply for a job at Nordstrom because of this reason. You must be aware of the fact that the rates of items at Nordstrom are pretty much high so this benefit matters a lot. As a full-time employee, you will be offered a discount of 40%. For part-time workers, the discount will depend on the number of hours you work. But the employee discount range is between 20% to 40% at Nordstrom.
6. They provide free programs
The company helps employees to reach their full potential by giving them suitable opportunities through various career planning programs. They offer an extraordinary leadership program, a crucial step in creating new leaders. Offers free coaching and mentoring programs to empower employees' strengths and help them to be valuable team members. They will offer you an extraordinary health program that will help you with autism therapies, cancer care, and transgender services. Not only that but also free counseling sessions if you're going through some emotional difficulties, stress-related issues, critical situations, etc while at work.
7. You will get an employee stock purchase plan
As a Nordstrom employee, you will be offered discounted stock prices with the first opportunity to buy for each new stock release. Isn't that cool?
8. You will get sweet customers
Now, most of you won't agree with this one. Yes, few people are just rude for no reason but you'll get them at every other retailer. But trust me, for the most part, Nordstrom has sweet and polite customers. You will get to interact with all kinds of people. Some might be your daily customers, so you get to build that friendly bond with them. And talking to some sweet people will make your day 10 times better.
9.  Nordstrom has friendly coworkers
The company has a large group of people working together as a community. You will find different kinds of employees working at Nordstrom. They range from people that are 18 years old to 70 years old and everyone is like a family. The company always looks forward to bringing its employees as a union. Working there, you might end up making some lifelong connections with your coworkers, you never know. There are a lot of events arranged by the company that allows their employees to come closer and build that strong connection by getting to know each other better.
CONCLUSION
Nordstrom is one of the best fashion retailers in the world. The environment and community of Nordstrom are very inspiring and friendly. The most important thing is that the company cares about its staff. There are hardly any valid points about not working at Nordstrom
This article would be summed up by saying Nordstrom is the best to work at keeping in mind the benefits you would get as an employee. Especially if you are someone doing college, the wage would be more than enough for you to cover the month or you can even save for a phone or a car. If you're someone who needs to gain work experience, there is no better place to start than Nordstrom.
So, each benefit of working at Nordstrom is mentioned in the article above. Just take a look and decide whether or not to apply for the job there!
FREQUENTLY ASKED QUESTIONS
1. Do employees get paid weekly or biweekly at Nordstrom?
– You will most probably get paid biweekly. 
2. What are the age requirements for working at Nordstrom?
– You must be at least 18 years old when applying for the job. 
 3. Does Nordstrom have paid training?
– Yes, you do get paid for the orientation and video training at Nordstrom.
Nordstrom Employee Benefits- Nordstrom Overview