Mount Sinai Health System is known worldwide for its work in the health industry. The merger of Continuum Health Partners and the Mount Sinai Medical Center laid its foundation in September 2013. Right now it has its branches in various parts of the world and, all of them are doing well. Let's Know Mount Sinai Employee Benefits.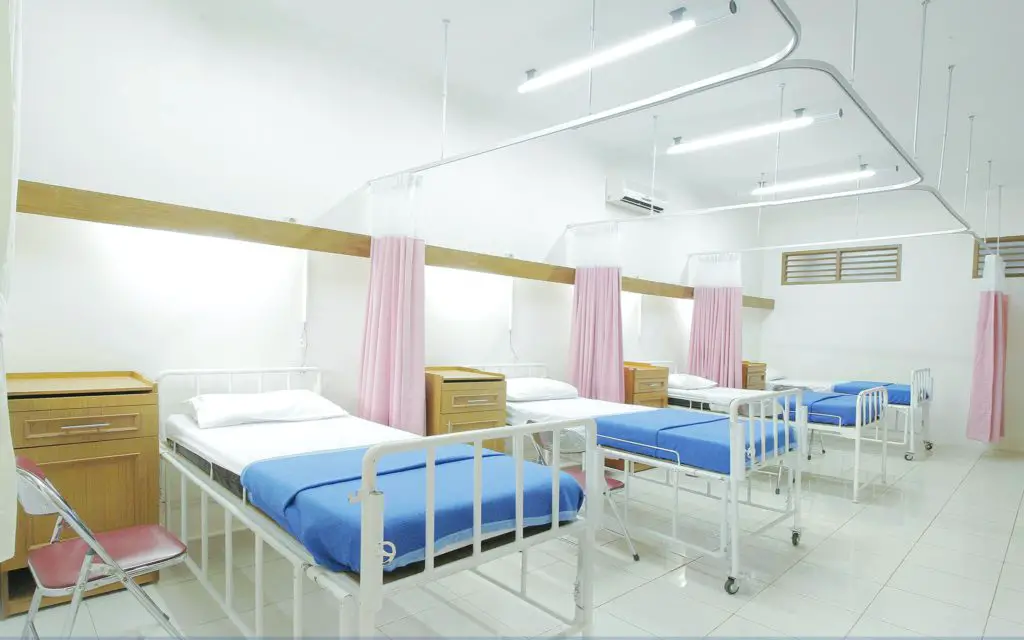 It is headquartered in New York and has more than 42000 employees today. If you are one of those lucky people or are going to be one then, this article will be a help to you.
We are going to tell you about the employee benefits at Mount Sinai, the advantages and disadvantages of working there. If you are eager to learn then, do read ahead.
Employee Benefits at Mount Sinai
There are a lot of benefits that Mount Sinai offers to its employees. They range from the usual paid time off to insurances of employees and their dependents. These benefits are wholesome and, you can know about them deeply from your employer. These are-
1. Discount on the medication you buy from Mount Sinai's Pharmacy
2. Cancer Insurance
3. Critical Illness Insurance
4. Paid time off
5. Competitive salaries
6. Performance-based incentives
7. Sign-on bonus
8. Life insurance equal to 1 time your basic pay
9. Dependent life insurance
10. Supplemental life insurance
11. Relocation Assistance
12. On-Site Housing for Nurses
13. On-site Mater School grades K-3
14. AD&D Insurance
15. Plan 1: EPO
16. Plan 2: HMO Low
17. Plan 3: HMO High
These are some of the major and the most important benefits that an employee requires. But the benefits are not limited to these only. There are different benefits for different jobs. You can learn about them from your employer/recruiter.
Now, a list of some other benefits that may spike your interest in getting employed at Mount Sinai is mentioned ahead. These are-
1. Dental/Vision/Medical Insurance
2. Bereavement Leave
3. Whole Life Insurance
4. Flexible Spending Accounts
5. Basic Long Term Disability
6. Unlimited free online CEU Program
7. Tuition Reimbursement
8. Jury Duty
9. Military Leave
10. On-Site Credit Union
These are the benefits that the employees at Mount Sinai enjoy while working. 
Work at Mount Sinai during COVID-19-
According to the reviews, the atmosphere of the medical care center is great. The people are good to work with and the benefits offered are all great.
The employees working are provided with PPE kits and they are even offered accommodation if they are working with COVID-19 infected patients.
They also offer many advancement opportunities even at the time of the pandemic.
They also offer mental health sessions as the employees start feeling burnout due to the stress at the workplace. It shows that they take the well-being of their employees seriously.
There, they teach you techniques to help you handle stress in a better way.
Is the working environment good at Mount Sinai?
The working environment is out of this world at Mount Sinai. The reviews say that the place has a fast-paced environment.
It is always buzzing with people, and you might need a little bit of time to get used to the pressure.
But the support of the management and co-workers is worth praising. They will motivate you all the way and also give you opportunities to grow.
Moreover, there are almost no chances of any caste, gender bias. The place has a lot of diversity.
The pension plan is a good deal for retired employees. They can live a great life with a pension.
Union benefits are commendable. Any injustice being done to you or your job can be talked about in meetings.
They also give paid holidays which help you maintain the work-life balance.
If you have the responsibility of kids then you can choose on-site child care. It will make your work easy and you can do your job without any stress.
These were the benefits that you have while working at Mount Sinai. This place is a great option for a good start in the industry. These points highlight the major advantages, and you can even find more if you search on the internet.
But before making any decision, let's take a view of the disadvantages or the things that employees did not like about Mount Sinai. These are-
1. Some employees find the pay scale low as compared to other employers.
2. Many employees think that the benefits are not good enough. The name is more than the reality.
3. Employees find negotiating salaries difficult.
4. Some think that there is favoritism shown by the management.
5. Unequal opportunities are provided in some departments.
6. The job is tiring and sometimes the place is understaffed which leads to more work.
7. Employees do not find time to relax in all the work.
8. Work is complex and training is needed to get a hold of it.
9. Culture might not be the same in every department. And people are not friendly everywhere.
Everyone should know both sides of the coin before deciding what they will be doing. So, now you can get a clearer image of what you are getting in and you can take an unbiased decision.
Conclusion
Mount Sinai offers a lot of benefits to its employees. You earn well and live a good life after retirement too. There are some problems there but, which workplace doesn't have them?
So, if you are thinking about applying there, do it without any doubt. Working there will surely increase your experience.
FAQs
1. Will Mount Sinai give tuition reimbursement?
Yes, Mount Sinai has this benefit. Check with your employer to confirm.
2. Is the culture at Mount Sinai good?
Yes, the culture and people are great. They come from diverse backgrounds.
3. Does Mount Sinai provide nurses housing facilities?
Yes, an on-site housing facility is provided to the nurses at Mount Sinai.
4. Should I accept the job offer from Mount Sinai?
Yes, Mount Sinai provides many benefits that you can not say no to them.
Mount Sinai Employee Benefits – Know More