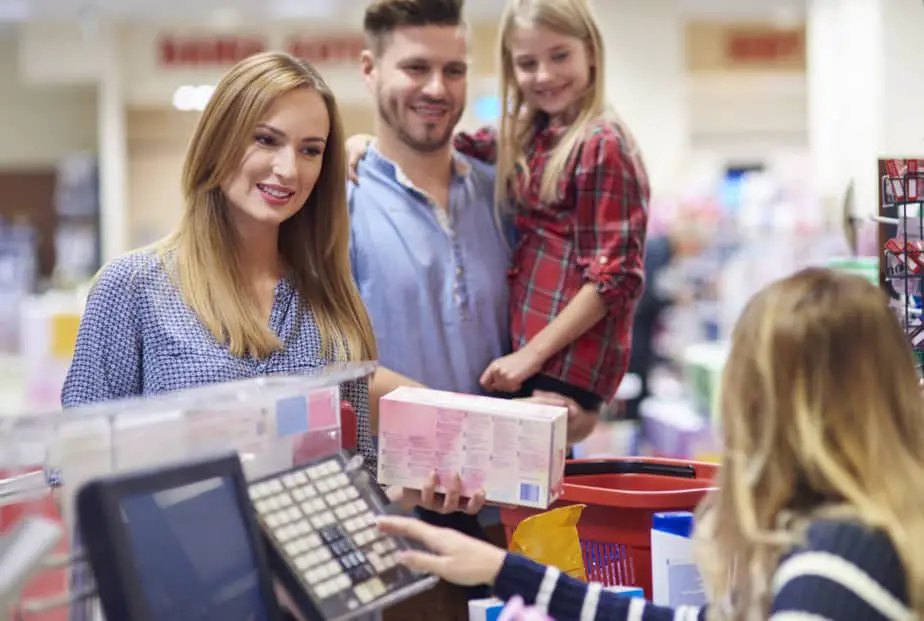 Kroger is known to be one of the largest retail store brands in America with over 7, 200 supermarkets and stores operating under it. Kroger has employed more than 750,000 people, in different departments. It always comes up with employment opportunities, with new stores opening up. What are the Kroger Employee Discounts?
Kroger gives an employee discount of 10% on things available at Kroger, even belonging to private brands and it gives 15% off on home goods. There's also a chance to get an extra discount on holidays of around 10%. A discount of 10% can be availed by the employees who work for Kroger Technologies Co.
The article further discusses the products on which discounts can be availed and the other benefits available to Kroger employees. 
Available Discounts on Products:
The associates receive exclusive discounts on products of Simple Truth, Private Selection. Discounts can also be accessed at Fred Meyers, Home Goods, Apple Co, and Ford Automobiles. It is important to know that such discounts are available only after Kroger Employee Discount Policy. 
Other Benefits:
Health Insurance: Kroger provides its employees with health insurance. The comprehensive benefits include dental care and preventive care. The company also provides wellness programs to the families of the employees. Health insurance benefits can be filed for after 90 days of employment at Kroger. 
Education Support: Kroger assists it's part-time as well as full-time employees to get access to education. The program is called "Feed Your Future" that gives an education benefit of $3,500 per year and a total of $21,000 for one employee. An employee qualifies for this benefit only after six months of employment. It also includes educational leave without losing the job with the company. This program benefits both the grocer and the worker when the employees grow within the company. 
Scholarship Scheme: The Kroger Foundation Co. offers the children of its associates a scholarship of $2,500. To apply for the scholarship, the associate must have worked either full-time or part-time at Kroger for two years. And must have worked for at least 1000 hours in the previous year. The scholarship can only be used for undergraduate study and is non-renewable. However, a student who receives a scholarship is also eligible to re-apply for it. 
Paid Time Off Kroger has a policy for paid time off. The length of the time off depends on how long you have worked at Kroger. As a full-time employee, if you have worked for a year then you might be able to get a paid leave of seven days. The number of days as paid leave keeps rising to a limit of 30 days with increasing work experience at Kroger. There's also a scheme of a maximum of five paid personal days. Kroger employees can also get sick leave for a limited time. 
Retirement Plan: Kroger offers its employees a 401(k) plan. As an employee at Kroger, you can decide how much part of your income should be directed towards your pension. The limit for such allocation is 75% of the salary. Kroger has recently increased the company match for the 401(k) from 4% to 5%. 
Helping Hands Fund: The Helping Hands Funds was an initiative taken by Kroger during the pandemic. An associate in an unexpected crisis or emergency can apply to get some relief under this scheme. A grant of about $2,500 would be provided and this amount is not required to be paid back. 
Pandemic Support: Kroger provides its associate with assistance during the pandemic. It has a provision for free Covid-19 testing and paid emergency leave. Kroger also provides access to free Covid-19 vaccines. The employees after getting vaccinated with the required number of doses receive a sum of $100. 
Kroger is planning to invest more in employee benefits. It provides the associates an opportunity to grow within the company. The hiring process at Kroger is also fairly simple. As a job hunter, you might want to keep an eye on the vacancies at Kroger.
Frequently Asked Questions
What is the period of training at Kroger?
The period of training depends on the job position you have been hired for. The training period might be somewhere between two days to a week. 
What is the dress code for Kroger employees?
Kroger employees can wear any t-shirt as long as it doesn't come with any logo, abbreviation or pictures, and words. An employee at Kroger is provided with an apron having the logo of Kroger, to be worn during work hours. 
How many hours does a full-time employee work at Kroger?
A full-time employee is expected to work around 40 hours every week. 
When does a Kroger employee get his salary?
Kroger has a weekly payment scheme. Usually, the employees are given their paychecks every Friday. The payment to the staff except managerial staff is made on an hourly basis. Per-hour rates might be in the range of $8-$20 depending upon the job position.  
Kroger Employee Discounts- Employee Benefits