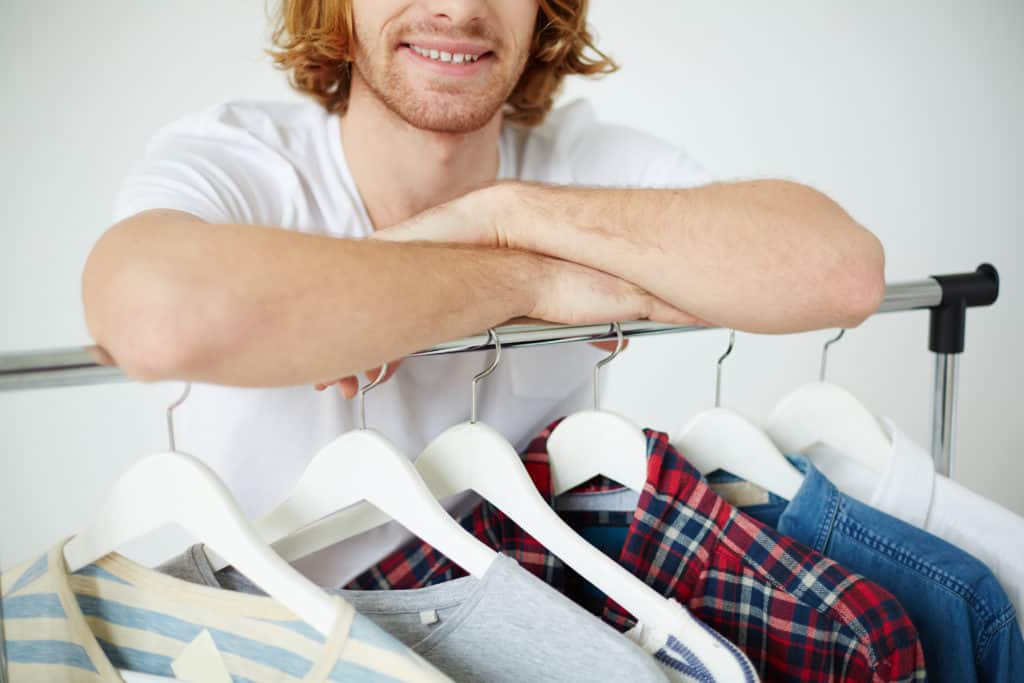 Kroger is an American retail enterprise in Cincinnati of Ohio city in the USA, established in 1883. Founded by Bernard Kroger, the company is said to be one of the largest grocery retailers in America with the highest amount of revenue generation. The Kroger Company has several divisions all over the United States of America. And, in each division, the apron worn by employees and sometimes the policy of dress code differs as well. There are around 21 divisions of Kroger stores spreading over 35 states in America, and one owns a Kroger Family that includes more than 10 families of companies. In this article, we are going to discuss the Kroger Dress Code Policy here.
The Uniform Policy – Kroger Dress Code
The 'Our Purpose' motto of the Kroger Stores is "Feeding the Human Spirit." The most important rule of the dress code is that it should be clean and in good condition. There is no compromise on the cleanliness of the employees. The apron was given to be worn as an imperative necessity and should be worn at all times till the working hours of the employee in the store. Also, there are name tags or badges for each employee, which are also supposed to be worn at all times. It would be fixated on the right side of the apron. 
Shirts: Previously, there was a need to wear the polo-shirt uniform with Kroger logo. That has, however, changed. Employees now have the choice to wear the kind of shirt as per whim only it should not be an undershirt, too revealing or too tight, crop tops, muscle shirts, see through or transparent and camouflage t-shirts. Hats are only allowed if it has a Kroger logo and should be appropriately worn. V-neck, crew neck, round neck and business casual t-shirts are permitted. The Kroger t-shirt can be worn as well. The shirts worn should be of a solid colour and if patterns are there, it should be tasteful. 


Pants: Wearing skirts, shorts, capris, jeggings, leggings, yoga or gym pants to work are not permitted. Ripped jeans or pants with holes, frays and rips are not allowed. Pants that are lower than the waistline are not allowed to be worn. The pants worn should be on the hip or waistline. The pants or slacks worn appropriately in solid colours of black, blue, beige or khaki is permitted. The employees may also choose to wear business casual pants that look professional. Heavily patterned pants or slacks are not favoured.  


Shoes: Mostly, any type of shoes is permitted provided that the footwear covers the feet entirely. For safety measures and also keeping in mind the comfort as the employees have to work for hours, all the shoes worn should be closed heel and closed toe. For perishable departments, the shoes should be equipped with better grip for avoiding accidents due to slipping. In case an employee does not have slip-resistant shoes, the management department shall provide some over soles. Wearing flip-flops, sandals, and construction or hunting boots are not permitted. If an employee has some medical conditions and is required to wear a particular type of shoe, it should be duly conveyed to the management department. 
The Mandated Rule
The Kroger Co. follows a strict policy of not promoting political symbols or messages. It prohibits the shirts with logos, graphics, or texts that put up such shows (both on the back and front of the shirt). Either no logo or only Kroger logo is allowed. It is mandatory to portray that the customers will be served with no discrimination. Even face masks should not have any logo except the company-provided masks or local UFCW 876 masks.
Last year, an incident of Kroger trying to subdue support for BLM had sprung, stating that the Kroger employers were resisting the wearing of BLM supportive face masks and t-shirts. The Kroger Co. had clarified its stance by explaining its uniform policy. The Kroger Company has had its share of controversies last year, including lawsuits and public boycott campaigns on social media. Therefore, if an employee needs some religious accommodations in his uniform wear, it should be conveyed to HR duly to avoid misconceptions, mixed signals, and disarray shortly like the September 2020 eruptions. 
The Kroger Controversy
In 2020, two employees of the Arkansas store division had filed a lawsuit against the Kroger company. They had been allegedly fired because they had refused to wear 'rainbow' logoed aprons with a heart. They had argued that the uniform policy of Kroger clearly states there shall be no logo, graphics, or text, except the Kroger logo, be displayed either in the shirt or aprons of the employees. Therefore, supposedly extending support to LGBTQ+ communities violates the policy, plus the two employees were against same-sex marriage based on religious beliefs. It was said that Kroger had not intended to support LGBTQ+ with its rainbow logo. Instead, it was intended to convey, "Everyone Friendly and Caring, Everything Fresh, Uplift Every Way, Improve Everyday."
Conclusive Facts and Figures
Kroger faces the closest competition and rivalry with Walmart that still leads ahead of Kroger. It also faces a neck-to-neck competition with Costco. The revenue generated from non-perishable goods had been 70 million in 2020. According to Statista, the 2020 sales of Korger had been a staggering number of 132.5 billion compared to 70.26 billion in 2007. In 2020, it made a huge profit of 2.78 billion, and the net earnings of the same year had been 2.59 billion.  
Frequently Asked Questions
Does Kroger allow tattoos and piercings?
There is still some ambiguity surrounding the claim of whether piercings and tattoos are allowed or not. Some employees say it is not, while some say it is. However, it has been mustered up and better to be on the safer side. Moderate piercings are well to do. Limit it to ears and not extravagantly on the face. Tattoos that are not extensively visible should not be a problem. It is so because Kroger has several divisions, and there are some written or unwritten rules regarding this. While applying for the job, it would be better to ask HR or management about it. 
Can I colour my hair?
Dyed hair should not be a problem as long as it is trimmed, neat, and clean. Highlights and gauges are no trouble. However, there are some discrepancies as to the coloring of hair, like the piercings. It is better not to go overboard with hair coloring unless a valid reason is involved. Kroger does not seek to hamper the individuality of employees. It is advisable to contact HR or the management department to get first-hand information.  
What are the colours of the aprons?
The most common colors of the Kroger Company aprons for the uniform are black, blue, and green. In addition, the emblem of heart with a tri-color rainbow has been logoed on the aprons. 
How to get hired at Kroger?
The hiring process of Kroger is not complicated. First, there will be an application to submit online that contains personal details of the candidates. Then, there will be an MCQ-based employee test. After the test, the candidate will be followed up for an interview. There will be a drug test in the last stage, and the entire process should not be longer than a week. Finally, before being appointed, there will be some training sessions and web-based learning tests to pass. This orientation lasts for 2-10 days based on the position hired for. 
Also read How many work hours in a Quarter?
Kroger Dress Code Policy Guide 2021