Employees are the human capital of any organization. They are the assets that make an organization different from others. To appreciate the efforts of every employee, organizations offer various perks and discounts to them. Various retail stores in the USA also provide special employee discounts. Kohl's is also one of those retail stores.  Let us discuss about Kohl's employee discount.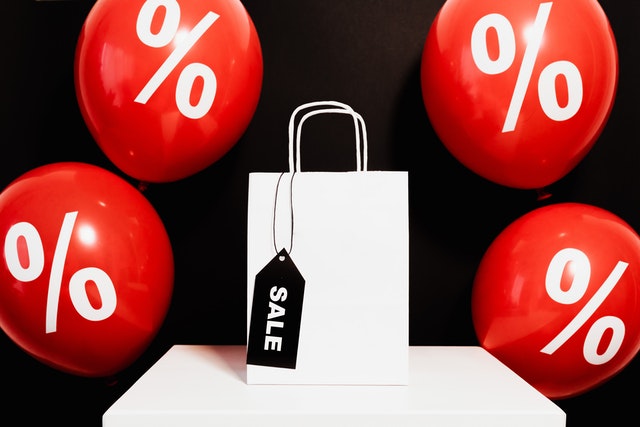 Kohl's offers various discount offers to the employees. Associates and employees get a special 15% off on their purchases. This discount is applicable for both online and in-store shopping.  Apart from these Kohl's regularly comes with various coupons, vouchers, and offers for employees. Through these offers, employees can buy various products at discounted prices. 
What discount Kohl's employees and associates receive?
Every Kohl's employee and associate receives a 15% off on all purchases. There is no minimum and maximum range for availing of this offer. The offer is applicable for any purchase whether online or in-store. You can avail of the employee discount in the following ways-
The first way to receive Kohl's employee discount at the store is by showing the employee ID card. After your purchases, while billing, show the ID card to the cashier. He or she will reduce your billing amount according to the employee discount. 
You can also use the Kohl's charge card while checking out from the store. The card has all the details about you, so discounts will be automatically applied to your shopping. 
For online shopping, you can avail of employee discounts only via Kohl's charge. However, the discount will not appear in the order confirmation mail or notification. It will later be shown in your Kohl's charge account. 
Does Kohl's have discount days for employees and associates? 
Yes, Kohl's retail stores do have associate discounts days where special discounts are offered to employees and associates. The discount offers vary from a few dollars off to a few percent off on merchandise. 
Apart from the employee, his family members can also avail of this offer. Spouse and dependent children of associates can take benefit of the offer. 
Associates can grab this discount through their Kohl's charge account. Discount will be automatically applied to the charge account. Additionally, discounts could also be grabbed with an associate discount card while checking out. Family members can also shop by showing this card. 
While purchasing from Kohls.com, Kohl's charge account is necessary. The discount will come in this account. During the associate days, special discounts are available on jewelry, clothing, shoes, beauty products, etc. The offers are available on major brands. Hence, quality products could be purchased at a reasonable price. 
Kohl's family and friends discount 
As there are associate shopping days at Kohl's, there are also family and friends shopping events. For these events, passes are given to associates for them and their family and friends. On these days, the pass holders can grab huge discounts on clothes, shoes, cosmetics, and daily essentials. 
The details regarding the use of coupons and discount offers are mentioned in passes. There are differentiated guidelines for both in-store and online shopping during this offer period. 
Other perks at Kohl's 
Apart from discounts, various other perks are also offered to employees at Kohl's. The perks are-
There are health care facilities for employees and their families. Health and dental insurance are also offered. 
Kohl's also has the provision of life insurance for its employees and associates. 
The 401(k) is a retirement plan for Kohl's employees. In this plan, the employer contributes up to 5% of employees' contribution on 100% income. This is a retirement plan that most employers in the USA offer. 
Kohl's gives 3 weeks of self-chosen vacations to its employees. They can also purchase additional 2 weeks of vacation. 
There is also a small yearly bonus for the employees of Kohl's. 
Conclusion 
Kohl's has an employee discount policy. The employees and associates of the retail store company can buy anything at a discount of 15%. This discount could be grabbed by spouses and dependent children of the associates. Other than the employee discount, there are offers like associate days, and family and friends shopping days. Huge discounts are offered during these days on various brands. Other than discounts, the perks that Kohl's offers are very beneficial for its associates. Insurance, vacations, and retirement plan are major perks that the retail store offers. 
FAQ 
How do Kohl's employees get discounts on online shopping? 
Answer: The employee discount is not directly shown in the invoice for online shopping. The discount amount will be later on returned to the Kohl's charge account of employees, and associates. 
Can Kohl's employees stack coupons with employee discounts for extra benefits?
Answer: Yes, Kohl's employees can stack coupons with their 15% employee discount. The coupons can give them an extra few percent or a few dollars off on their purchases. 
Kohl's employee discount – Know More