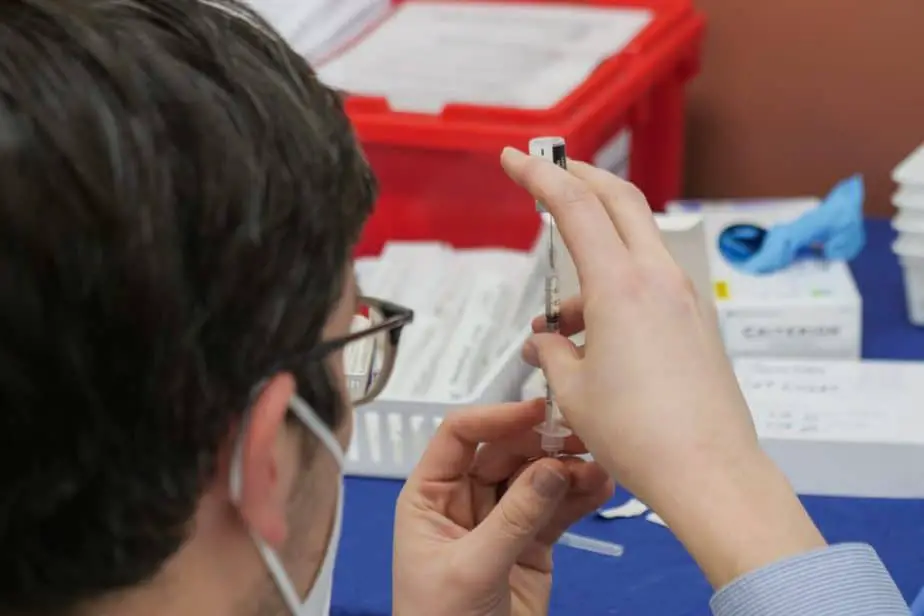 Johnson & Johnson is a healthcare multinational corporation founded in the year 1886 by Robert Wood Johnson and his two other brothers. It is an American-based company which deals with pharmaceuticals, baby care, medical services, beauty, health, and oral care products. The company is headquartered in New Brunswick, New Jersey, U.S. Here, let's know about Johnson and Johnson Employee Benefits.
According to the company's credo, its employees are its responsibility. The company believes that it must take care of its employee's needs and wants. It respects and takes pride in each of its employee's merits, dignity, and diversity. It keeps a check on its employee's security. 
The company not only takes care of its employee's personal needs and wants but also supports them by providing benefits like insurance, parental leaves, adoption and surrogacy, child care, military benefits, extended volunteer leave, and many more. This goes to show how much the company cares and supports its employee's personal as well as their family's needs and wants. 
Employee Benefits by J&J
As mentioned above the company provides its employees with several benefits which makes it a unanimous choice in the healthcare industry. The company believes that its benefits are not just a mirroring of their credo values, but it's a way for them to serve as many people in the world and create an inclusive place for all. 
Below are eleven benefits provided by Johnson & Johnson to their employees. 
Global parental leave
parental leave is for all the new parents. This benefit is for the parent employees whether it be maternal or paternal. The employees who choose to adopt, or become foster parents also get to avail this benefit given by the company. The employees are given eight weeks of leave with pay. 
They can avail this leave at the early stage after the birth of their child or any time between the first year of the child's birth. According to the employee's verdict, this benefit has helped them a lot in embracing their parenthood. 
Adoption, surrogacy, and fertility 
This benefit is given to the employees who opt for adoption or are heterosexual. Many people in the world want to expand and grow their families which initially sounds thrilling but somehow, they pause because of the stressful and costly procedure they need to go through in these options. 
To help their employees who might be one of them and are longing to expand their families, Johnson & Johnson takes a step ahead to support and assists them with fertility treatment, surrogacy, and adoption. In the U.S J&J offer their employees $35,000 who opt for fertility treatment, for adoptions $20,000, and surrogacy $20,000 per child. 
Pet insurance 
Pet insurance covers the category of animals like dogs, rabbits, cats, and birds. This insurance has two levels. The first is the employees can choose to enroll in a preventative care plan for their pets which includes medications, health check-ups, and vaccines. The second is the higher-level plan which includes injuries, and sickness. 
Military benefits
Employees who are a part of the U.S Military Reserve and can be called for active duty or in the event of natural disaster, receive military benefits from the company. The employees get their full salary up to the time of 24 months, in addition to the continuation of benefits.
Johnson & Johnson believes that when a person returns from a war zone, he or she doesn't have the mindset to work the next day or after. For this, the company offers a time off benefit for the service members, who can take a time off once they return from their duty before getting back to the company's work. 
Energy for performance course
Johnson & Johnson aims at providing their employees with the healthiest environment to work in and expects a healthier workforce. This is a program offered to the employees which helps them enlarge and control their energy volume so they can perform with high energy and serve the best in their areas or fields of life. 
This course is available to the employees virtually from their remote areas and physically in the classroom at the company locations. It is accessible in 17 different languages. The employees are not charged any amount for this course. Through this, the company aims at training its employees in energy management. 
Extended volunteer leave
The company believes in taking care of the world, once a time. This is to encourage the employees to take benefits from volunteerism. The suitable candidate who chose to volunteer gets to take off up to two weeks, which is fully paid. This helps the employees to give back to the world outside the office. 
Child care 
Johnson & Johnson opened its first child care center in 1990. Today the company has about 5 of them across their campuses in the U.S. This offers programs from infancy to kindergarten at a lower cost for their employees. 
For those employees who work in an office where the care centers are not available, they are given a discount with kinder care or other local providers. The employees in the U.S get temporary dependent care; in case regular care is not available.
Breast milk shipping
The company understands the struggle and challenges mothers face who are still breastfeeding their children. To reduce their struggle Johnson and Johnson set up a delivery service that allows the mother to ship their breast milk to home, free of cost. This way it helps many maternal parents to work free-mindedly without any tension of feeding their child. 
Special needs assistance
In the U.S this special assistance is provided to the employees whose children have pervasive developmental disorders and delays in development. The company provides physical therapy and speech treatment. 
In the cases where the child has autism spectrum disorder, they are provided with intervention-based education. The company has also organized webinars with experts and professionals who will be handling the children's needs. 
College coaching 
The company gives its employees guidance on student loans, navigating applications, and college admission, through its partnership or collaboration with the college coach. 
Transgender benefits
The company provides health insurance to its transgender employees. It also includes benefits for bisexuals. Johnson & Johnson provides surgical and medical support to employees who are detected with gender dysphoria. 
Other benefits 
Johnson & Johnson believes in supporting their employees financially at present and for the future. It provides its employees with pension or retirement benefits. 
Retirement benefits
As per the credo, which says its employees are its responsibility so the company chooses to continue this even after their period of serving the organization. To ensure that its employees have a uniform and stable money flow throughout their life, the company provides them with this extra benefit of pension after their retirement. 
They get a benefit pension plan and contribution pension plans. 
Benefit pension is getting a particular amount when they retire and in the contribution pension plan, the company helps their employees to invest and save for their retirement. It also provides a non-contributory plan which gives ownership after the age of 55 or after five years.
401(k) savings plan 
The company also gives 401(k) saving plans benefits. This plan allows the employees to save for their future at the same time taking the tax-saving advantage. The contributions are taken out from the employee's paychecks and further invested in funds. This sets the employees free from tax on the amount they contribute.
The company's history of supporting their employees
At the beginning of the 1900s before the company's safety regulations were formulated, the company had started training its employees with first aid. This was to serve the emergency when an employee would fall sick or get injured during the working hours. 
The company also supported its night shift employees. They served hot meals for free to their workers who worked at night. Back then the company had hired a chef to prepare different kinds of soups or meals every night. This kept the night workers awake full of energy so they could work efficiently. 
Employee's salary 
The company gives its employees an average salary of $95949 per year. It ranges from $59,561 to $157445 per year. For job titles like a scientist gets paid $124,165, and a salesperson gets $55,814 annually. As per the records of 2020, in the United States, the average salary for a full-time worker is $71,456.
Conclusion 
The reason behind providing the employees with these benefits is because the company feels that their employees should feel a sense of security in their job. It should fulfill their needs and wants and realize their purpose behind the job. The company has made their employee's life easier this way. The employees appreciate the wide variety of benefits given to them by Johnson &Johnson, as it has helped them financially and mentally. 
Through these benefits, the company shows that they are not only concerned about the employees' current health but also their future.
Frequently asked questions
Question 1: Is Johnson & Johnson a good company to work for? 
Answer:  the answer is yes because it is one of the largest healthcare companies. The company not only focuses on its customer but also considers itself responsible for its employee's needs and wants. It believes its employees are its responsibility and their security is the priority. To support its employees the company has provided many benefits which will not only take care of them financially and health-wise but also support them in the future. The company also provides benefits to their families and helps them get a money flow even after their retirement through pension policy. So, working for this company should be an ideal option for all. 
Question 2: What are the retirement benefits of J&J?
Answer: To ensure that its employees have a stable money flow throughout their life, the company provides pension benefits like a benefit pension plan, contribution pension plan, non-contributory plan, and 401(k) savings plan. 
Question 3: How many weeks of parental leave does the J&J provide? 
Answer:  Parental leaves are given for eight weeks with pay. The employees can avail of this benefit at the early stage of their child's birth or any time within one year after the birth. 
Question 4: Which animals does pet insurance benefit cover? 
Answer:  Pet insurance is provided for pets like dogs, cats, rabbits, and birds. There are two plans given. First is the preventative care plan which includes vaccines, health check-ups, and medical facilities. The second is the higher-level plan which includes sickness and injuries. 
Johnson and Johnson Employee Benefits