A skincare expert known as an esthetician works with clients to improve the look and texture of their skin. Estheticians frequently work with their customers to create a skincare regimen or treatment that supports their goals. They may operate alone or in spas and salons. Frequent procedures done by estheticians are facials, chemical peels, waxings, microdermabrasions and extractions. An esthetician or beauty school offers a training curriculum for estheticians. While curricula differ from school to school, typical topics of study include anatomy, facials, skincare, and hair removal. In order to help students get ready to manage a salon or launch their own business, several institutions also offer business and management classes. Let us know about 'Best Esthetician Schools In The US'.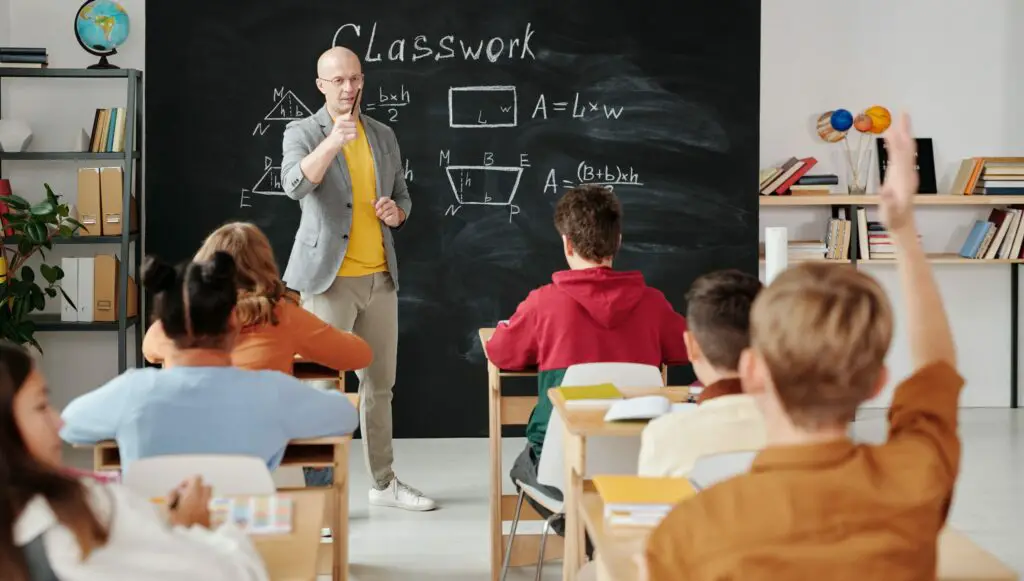 The best esthetician schools in the United States are, Ogle School, The Aveda Institute,  Bellus Academy, Empire Beauty Schools, Aesthetic Science Institute, Utah, Xenon Academy, Nebraska, Elizabeth Grady Schools (Esthetics and Massage Therapy) and Avalon Institute. The prerequisites for obtaining an esthetician's license vary by state. Common prerequisites include completing a predetermined number of training hours, passing predetermined examinations, and passing a licensure exam.  An aesthetics school is required for specialized training to become an esthetician. With the help of knowledgeable instructors, students complete skin care training by learning the theory from textbooks and in-class lectures, then putting their newly acquired skills to use on mannequins, fellow students, and later on, actual clients in a student salon or spa.
Ogle School
Ogle school's advanced skin care training program, which includes 750 hours of hands-on instruction, provides a thorough understanding of the artistic and scientific principles that underlie flawless skin, expert skincare, and expert makeup application. You will learn treatment methods and services such as facial massage, the use of face equipment, hair removal, advanced treatments, and cosmetics skills through classroom instruction, live demonstrations, and clinical practice. They receive support for their training via visual aids, student exercises, student presentations, and other teaching tactics. Their course work heavily emphasizes behavioral and people skills concepts including professionalism, attitude, communication, salesmanship, success psychology, and job readiness.
The esthetics education includes: 
theory knowledge, the core of your education
Experience in real-world situations, using your expertise
Professional business development abilities are essential for success
The esthetics program can be finished in as little as:
six months of a full-time course of study $9,900
eleven months of part-time study $14,700
The Aveda Institute
The American cosmetics company Aveda Corporation, founded by Horst Rechelbacher, is presently owned by Estée Lauder Companies and maintains its headquarters in Minneapolis, Minnesota. Aveda uses plant energy to make its goods, thus no harmful chemicals are emitted into the environment. Animal testing has never been done on this, thus it is also cruelty-free. Additionally, to offset the energy spent, their Minnesota production facility employs wind energy. Skin care, facials, body treatments, hair removal, cosmetics application, business growth, wellness, and retail expertise are all covered in the esthiology program. Obtaining an esthetics diploma from the Aveda Institute opens up a variety of job opportunities. Aveda Institute esthiology fees vary with location and costs between $$9,000 and $12,000. 
Aveda Institute has its presence in over 30 states in the United States. 
Students will put in a minimum of 600 hours and a maximum of 750 hours for the first Esthetician Program. For full-time students, this can be finished in 4 to 6 months; for part-time students, it takes fewer than 10 months.
It takes four weeks to complete the Advanced Esthetician Program, which can total 150 hours. This advanced esthetics education course goes even farther in its depth and offers further instruction in esthiology and skin care.
The Esthetician Instructor Program goes even farther by training other accomplished estheticians to begin serving as proper mentors for Aveda. 13 must complete 500–1000 hours of training.
Bellus Academy
They offer their esthetics programs in California and Kansas. Their Esthetics program, which includes facials, hair removal, and cosmetics application, provides the 600 hours of instruction required by the California Licensing Board for estheticians. The esthetician curriculum at Bellus Academy provides thorough and in-depth instruction on skin renewal and maintenance and combines American technology with European approaches to ensure that future professionals have the knowledge necessary to become highly sought-after industry experts.
Their Esthetics program at Bellus Academy is divided into three:
Esthetics program, Kansas and California 
Esthetics 102 program, kansas
1300 hours. 
Esthetics 103 program, california
Esthetician fees at Bellus Academy is $9824.
Empire Beauty School
Empire beauty school specializes in three esthetics programs:
The esthetics program at Empire Beauty School provides instruction on facial treatments. A facial treatment is a skin-care procedure that involves several nourishing and deep-cleansing treatments for the skin on the face and neck. Students that enroll in esthetics programs learn the steps and instruments used in facial treatments.
Students in the esthetics department at Empire beauty school learn about many methods of hair removal, including waxing. The cosmetology students at Empire Beauty School are taught about the equipment and procedures used in waxing. Additionally, students receive instruction in additional hair removal techniques and safety.
The ability to accentuate face features, conceal and minimize faults or imperfections, and provide dramatic looks for special events are all aspects of makeup art. The fundamental principles required to work in the skin and makeup industry are taught to esthetic students at Empire Beauty School.
Their hands-on training includes Physiology of the skin, Skin disorders and treatments, Facial massage techniques including aromatherapy and facial mapping, Professional Makeup, Spa manicure and pedicure treatments, Hair removal, and Business building skills for salon and spa success.
The 750-hour Esthetics Premium curriculum which costs between $10,00 to $15,000 depending on if your studies are funded, consists of 600 hours of instruction for an esthetics license and an extra 150 hours for the development of advanced MUD makeup techniques and certification in bridal, airbrush, and beauty essentials makeup are obtainable at their locations in Hooksett, Laconia, and Somersworth.
Aesthetic Science Institute
Aesthetic Science Institute offers the following aesthetic courses:
600 hour aesthetic certification course $10,600
Over 250 hours of hands-on clinical practice with every sort of practical esthetic, waxing, and consultation technique taught at ASI are included in the 600 hours. A non-refundable and non-transferable enrollment fee of  $100.00, Tuition $9,500.00 and Kit Fee – $1,000.00
1200 advanced esthetics course $21,000
Graduates of this program are qualified to take the international CIDESCO exam and qualify for licensing as NYS estheticians and NYS nail specialists upon completion of the program. Graduates will receive the esteemed International CIDESCO Certificate upon successfully completing the international exam and 600 hours of work experience. An Enrollment Fee  of  $100.00 which is non-refundable or transferable, Tuition of $17,500.00 and Test Fee & Kit Fee – $3,500.00 are the fees required to study this program.
Nail specialty course $4600
The theories and practical application in the Nail Specialty course mirror those of an entry-level position. This includes the practical period where students provide services in the public clinic. In order to further the educational process, a variety of activities such as games and hands-on projects are employed in addition to written, audio, and video materials as teaching methods to present theory and practice. Enrollment Fee of $100.00, Tuition of $4,000.00 and Kit Fee of  $500.00 is the amount needed to study this course.
Waxing certification $1650
The theoretical and practical prerequisites for obtaining a NY State waxing license are covered in this 75-hour course. An enrollment Fee of $100.00, Tuition of $1,200 and Kit Fee of $350.00 is the required amount needed to study this course.
Xenon Academy
At Xenon Academy,  their esthetics program is a combination of classroom work and hands-on experience. Their program which is 600 hours can be completed in a year.. Although it is based in Omaha, Nebraska, Xenon Academy – Omaha also provides instruction online. This institution provides 4 programs that prepare students for 5 licenses, including the Nebraska Cosmetology License (Esthetics), the Nebraska Esthetician License, and the Nebraska Cosmetology License. This educational program could take between 5 weeks and 11.3 months to finish, depending on the degree.Tuition and fees for this course is 17,500. You will require a copy of your high school diploma or GED, a photo ID, a copy of your birth certificate, and an administrative fee.
 Their course of study includes:
Analysis of Skin and Skin Conditions 
Body Treatments 
Facials and Facial Massage
Makeup, hair removal, and spray tan
Lash Training Business: 
Career Prep Professional Development Anatomy and Chemistry
Business policies, laws of the state, and standards for infection control
Certification
Elizabeth Grady School
There are online courses available through the Medford, Massachusetts-based Elizabeth Grady School of Esthetics and Massage Therapy. This institution provides 5 courses that prepare students for two licenses, including the Massachusetts Massage Therapy License and the Massachusetts Cosmetology License (Esthetics). Depending on the qualification, this education session takes between 3.8 and 4.7 months to complete. Estheticians, skin care, massage therapy, and bodywork are common majors. Massage Therapy by Elizabeth Grady. The $9,500.00 cost of the 600 Hour Esthetician program includes all goods and supplies, textbooks, and uniforms.
Avalon Institute
The cosmetology programs at Avalon offer the ideal mix of instruction and hands-on practice, giving you lots of opportunities to put your abilities to the test. But in addition to gaining practical experience with the cosmetology procedure, you will also learn vital information about the beauty industry, providing you with all you need for a rewarding profession. A thorough understanding of many different fields is necessary for an esthetics curriculum, which also depends on the student's aptitude for mastering correct approaches. Avalon's Esthetics classes will not only promote a thorough awareness of every step in the facial procedure but will also show efficient waxing techniques and explain regenerative treatments for regenerating skin cells on even the most challenging areas of the body.
Avalon Institutes esthetics curriculum is offered in Arizona and Colorado, while their master esthetics program is offered in Layton, Utah. Their esthetics courses give you a broad overview of the information you need to know to get licensed in Colorado or Arizona. Utah's top estheticians continue their education in chemical skincare and employ cutting-edge tools and methods to give clients smooth, radiant skin. A fundamental course in all-natural manicures and pedicures is also exclusive to Utah. If you are looking for a more in-depth skincare instruction, this is a fantastic choice. Master esthetics program at Avalon Institute takes longer than their other esthetics programs, however, you will reach your full potential and become a certified master esthetician after completing it. There may be more options available to master estheticians that are not available to licensed estheticians. With branches in Las Vegas,  Aurora, Phoenix, Mesa and Layton the fees for esthiology program varies with each school.
The esthetics program runs for a duration of 600 hours which can be completed in 8 months.  The tuition fees in most of their branches is $8,500.
Summary 
The best esthetician schools in the United States are Ogle School, The Aveda Institute, Bellus Academy, Empire Beauty School, Aesthetic Science Institute, Xenon Academy, Elizabeth Grady Schools and Avalon Institute.
To become an esthetician,  you need a training program, license and skills. With a certificate and license in esthiology,  you can be an  owner or Manager of a Day Spa, Salon Spa, Retreat Center, International Resort, Eyelash and Brow Specialist, Waxing Specialist, Hair Removal Specialist, Makeup Artist, Cosmetic Counter, Medical Esthetician, Esthetician Educator, Beauty Blogger/Influencer, Beauty Buyer, Manufacturer/Product Inventor, and Medical Esthetician. 
FAQ
Does working as an esthetician pay off?
Yes, being an esthetician is satisfying employment. Working as an esthetician gives you the opportunity to focus on a variety of treatments, such as skin waxing or eyelash extensions. As an esthetician, you have the option of working for yourself, a salon, a cruise ship, or a hotel spa.
What form of education is required to become an esthetician?
The most typical path to becoming an aesthetician is to first pursue NVQs in facial and skincare before continuing your education in certain treatments. It is advisable to start with a level 2 NVQ program in face and skincare. Following completion, NVQ level 3 anatomy and physiology are further courses to take into account.
What distinguishes an aesthetician from an esthetician?
In the skincare sector, the terms "aestheticians" and "estheticians" have similar-sounding job titles and responsibilities. Although estheticians provide cosmetic and cleaning services, aestheticians do medical skin operations.
Best Esthetician Schools In The US