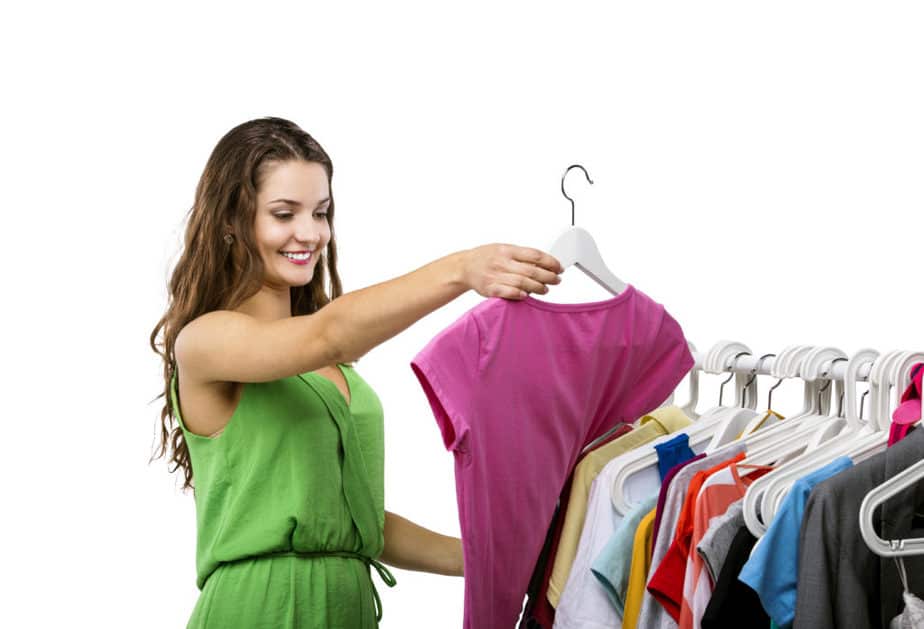 In preparing for a job interview, you want to make a really good impression. So what do you do? Run through the basics, have confidence, be well dressed, and hope for the best. Well, what if it is a part-time job? What to wear to a part-time job interview? How do you act? What are the dos and don'ts? Well, settle down and let this article be your guide.
What can you wear to a part-time job interview?
You can try the following combinations:
1. Button-down shirts and slacks.
2. Button-down shirts and khaki trousers.
3. A simple knee-length gown with or without a belt.
4. Button-down shirt and tie.
5. A polo shirt and plain jeans.
6. Button-down shirt and skirt.
7. A jacket and shirt.
8. A sweater and shirt.
Please, do not even think of wearing these clothes:
1. Jumpsuits.
2. Evening gowns.
3. Sleeveless shirts.
4. Heels.
5. Ripped jeans.
6. Cold shoulder tops.
7. Short dresses.
How to dress for a part-time job.
Just because it is a part-time job doesn't mean you have to be negligent in your dressing. Keep it business casual and simple. Here are some basic rules to follow:
1. If you are going with a tie do not let it clash with your shirt. It shouldn't be too colorful and it should complement your dressing. For example, a black tie is okay with a black tie, a striped red and white tie is okay with a white or black shirt. You can also go for a bow tie.
2. If you are going for jeans please keep them looking responsible. No holes, no rips, no glitter, basically no extensions. Keep them plain. And remember dark colors are good. Always consider navy blue and black when choosing a color to wear.
3. For shirts, let them be well pressed. If it has a collar, let it be sharp. Also, do not wear your collar up. It should be folded appropriately.
4. Never wear a sleeveless shirt. Either long or short-sleeved, let it be clean and ironed. If it is a long-sleeved shirt, be sure to do the cuffs so they do not get in the way.
5. If you wear a tie, do not fly your shirt. It is both irresponsible and inappropriate. Come to think of it, it is not good in any setting.
6. If it is a button-down shirt, button up all buttons including the top.  Also, do not slack your tie, you are going for an interview not coming home from work.
7. Always tuck in your T-shirt if you are going for slacks or khakis. Flying your shirt is irresponsible.  If you are going for jeans, you can fly your shirt.
8. Your clothes should not be too tight or revealing, mostly for the ladies. Fitting but not tight. If you have slits on your skirts or gowns, do not let them be over the top. Keep the colors neutral- black, white, or grey. You can also consider navy blue. Whatever you wear should not be too long or too short. Look smart.
9. If you tuck in, use a belt. It is necessary. Try black or brown belts with normal-sized buckles. No need to show off the new multi-colored Gucci belt. It's an interview, not a party.
10. For your makeup and accessories, keep it simple. A watch is okay, keep the bracelets and rings at home. The same for the earrings. A full stop earring is okay, remember it's not a party so keep the loops and anything fancy at him.
11. Open-toe shoes are nice. Also, try flats or sandals. Do not let the shoes or footwear be too flashy. Never wear sneakers, it is a big turn-off. Remember to keep neutral colors in mind.
12. Whatever bag you carry should not be too small or too big. Keep it business casual. Don't forget to take important things like copies of your resume and pen and papers for jotting.
13. In some cases you can opt-in for a suit. Just make sure it is not over the top and it is appropriate.
It depends on the application. If you are applying for an Uber driver, you won't come in a three-piece suit with a briefcase, would you?
Other points to note:
1. Do not wear any material that will crease or wrinkle easily. You don't want to look unkempt.
2. If you are the type that sweats a lot you will want to avoid suits, jackets, blazers, and long sleeves. Also, try dark colors to hide any possible stains.
3. When using deodorants do not let it be too much so you do not choke or irritate other people. Let it be mild and pleasant.
4. Let everything you are wearing be clean. Your appearance and body language too.
5. If you wear a striped or polka dot shirt, keep the bottom (slacks, khakis, skirt, or whatever you choose) plain. Your tie, if you are wearing one, can either be plain or otherwise. 
6. Try to use neutral colors. Black, white, and grey. On some occasions, you can use blue but do not go for colors like pink, yellow, etc. And if you wear a black shirt do not combine it with black slacks and a black tie. It's not professional and it is creepy. Two colors at most.
7. Do not wear caps, scarves, hats, or any other headgear.
8. Do not wear anything that will make you uncomfortable. You do not want to pretend that you are not itchy when you are. It will also distract the mind, and give you a bad image.
9. You can also go online to know more about the dress code of the company or establishment you want to work in. Trust me it will be very helpful.
What can I take for an interview?
You can take a few things with you like a pen and a notebook to take notes. You never know when you may need to write; your portfolio; your resume perhaps your CV. You may need them for clarification, as a reference item, or just in case you are asked to produce them. It's nice to also keep a recent passport handy. You might also want to take a bottle of water with you, you know, in case you get thirsty and need a drink. 
5 interview tips you need to know before going for an interview.
1. Be there on time. Everything you do will be put into consideration. If you appear late, your employer will think you make that a habit if you get the job or that it is simply your nature to always turn up late.
2. Stay calm and confident. If you start fidgeting, you will appear not prepared and incapable of doing the job. Always maintain eye contact, speak up and try your best, even if you do not know what to say. If you are to receive a handshake, make sure it is firm. Do not cross your arms, look down at your feet or fingernails. It will make you seem shy and unprepared. You'll look like a joke to the interviewer.
 3. Be prepared. Look up possible interview questions and answer them. Practice them in front of someone and get their assessment. Remember, proper preparation prompts perfect preparation. Aside from that, do a bit of research on the company and the employer. You never know what you can find and how helpful it can be. Also, prepare questions to ask the interviewer. It's okay to ask questions if you need any clarification on any issue. So prepare your questions beforehand and keep the conversation professional. 
4. Dress for success. Your dressing is one important factor that your interviewer will consider. If you dress too casual you will appear unserious and casual for the job and the interviewer won't take you seriously. The way you dress is the way you will be addressed. Let your clothes be clean and well pressed. Get a good haircut and trim any beard and mustache.
5. Don't forget to acknowledge. After most interviews, the employers or interviewers send a text or an email, or a letter. Whatever it is, don't forget to acknowledge it. Acknowledgment shows you have received it, and that you have respect for other people.
Summary/Conclusion:
Remember that how you dress is the way you will be addressed so, don't take it for granted. Not just your dressing but your appearance. You have to get this job, and you start by getting the right clothes to wear.
Frequently asked questions:
1. What is a part-time job?
– A part-time job is any job where you don't work full hours. If you normally work 9-5 six days a week, then a part-time job should be, say 8-1 pm three or four days a week. 
2. What do I need to know about interviews?
– Interviews are usually the last test when being tested for a job. Here a lot of things come into play, like your character, attitude, and a list of other factors. 
3. Points to remember during an interview?
– Be confident, ask questions if you have any, and speak up. It is always advised to use real examples for better understanding.
What to Wear to a Part-time Job Interview?