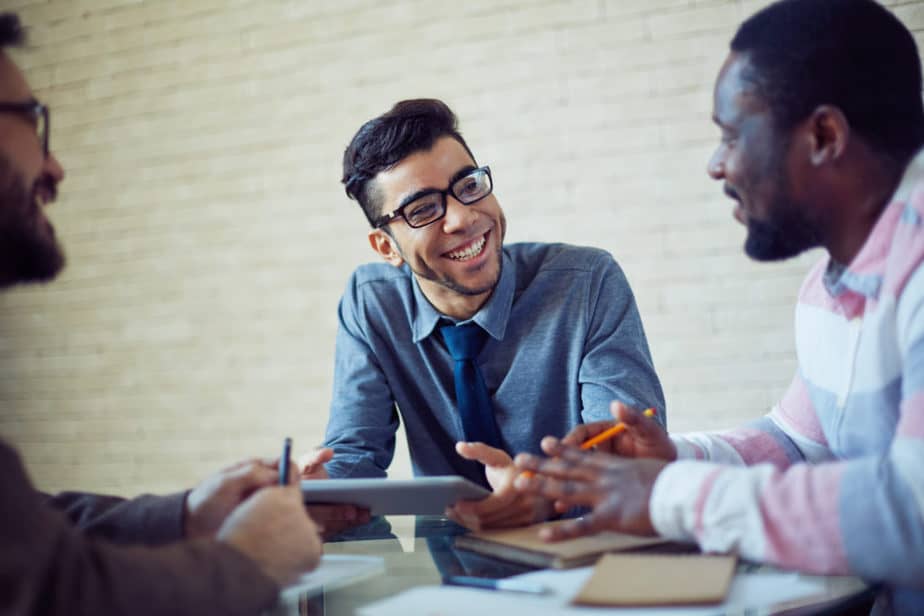 A part-time job requires fewer hours per week than a full-time position. They are scheduled to work in shifts. Rotational shifts are common. Workers are classified as part-time if they work less than 30 hours per week on a regular basis. In most industrialized nations, the number of part-time employees has grown from one-quarter to half in the last 20 years, as per the International Labour Organization. Working part-time can be done for a variety of reasons, including the willingness to do so, having one's hours reduced by an employer, or being unable to obtain full-time employment. Part-time workers must be treated equally to full-time workers, according to International Labour Organization Convention 175. Here, let's know How To Ask For a Part-Time Job?
Part-time jobs are really popular owing to their flexible work hours and good pay. People who work part-time jobs can work flexibly at any time and carry on with their daily routine without any hesitation. Part-time workers can also avail themselves of the opportunity of doing multiple part-time jobs simultaneously and earn more money. But most people don't know how to ask for a part-time job. Most people who are applying for a part-time job end up getting a full-time job due to a lack of adequate communication. If you are also seeking a part-time and want to avoid such mistakes, then this is the right place for you. We will tell you about how to ask for a part-time job and how can you easily apply for such jobs.
How To Get A Part-Time Job?
Once you find an employer, you can ask him to hire you for a part-time job in the following ways:
Tell them why you need this job
Tell the employer why you are interested in this job and why do you need this. Give a relevant answer and stay true to yourself. You must have a valid answer and make clear what your expectations are from the employer.
Make sure you tell them that you can only work part-time
You must make it crystal clear that you are only willing to work part-time and can not devote your whole time to this job. Though you may work overtime but not as a full-time employee. It is very important to clarify this issue to avoid any clash of interest in the future. If your employer still insists to give you a full-time job without your consent, then you must withdraw your application and try seeking employment elsewhere.
Ask them about the working hours
You must enquire them about their working hours and see if they offer any flexibility. It would be really beneficial to you if you find a job that offers you flexible working hours because it would enable you to balance your daily routine along with your working schedule. You must also ask them about other details related to the job to know more about the wage rate, duties, and responsibilities of the job.
Be polite while asking for the job
You should be very humble and polite while asking for a job from the employer. Try to be modest and stay very honest with the employer. Do not lie to the employer under any circumstances as it may cause you to be in deep trouble if the employer finds out that you lied earlier. You should never talk rudely and authoritatively with the employer and in case the employer gets stubborn over a thing, ask him very politely to be a little flexible. Your polite attitude will leave a good impression on the employer and increase your chances of getting the job.
Tell them about your availability and working schedule
Inform the employer about your availability and your work schedule. Tell them about the hours that you are comfortable working in. Also do inform them of your preferred work timings and the wages you are expecting. Ask the employer if he offers you flexible working hours and overtime pay. After clarifying all these things, if you are satisfied with the working conditions, then you should definitely apply for the job.
How To Apply For A Part-Time Job?
You can apply for a part-time job by following these simple steps:
Find part-time jobs in your area
The first in your journey to get a part-time job is to go through the internet and find all the available part-time jobs in your area. You can add filters on the search site as per your requirements such as job category, minimum salary, work hours, and find all the possible options there. You can even go store to store and ask the manager about any possible part-time job opening.
Select a job of your interest
After going through all the possible job options, you can shortlist the options that you like the most. You can shortlist a few options from all the available options considering all the pros and cons. After going through all the shortlisted, you should select the option that interests you the most and is most viable for you. You should select a job in that field only in which you are interested in and have knowledge about, else you will face difficulties in trying to cope up with the job.
Go through the job description
Once you find a job you like, you must thoroughly go through the job description to know more about the job. You should read the terms and conditions of the job, hourly wages, working hours, and all the additional information. You must apply for the job only if you are comfortable with the working hours of the employer otherwise you will have to go through a hectic work schedule. You must also check if the employer allows flexible work hours as this might help you in managing your time more judiciously.
Check the background of the employer
You must perform a background check on the employer to get more knowledge about them and to verify that what the company is offering is even legit or not. You can search for the company on the internet or you can just try to reach out to any of their employees and ask them about the company. Some employers try to manipulate the employees by promising them a decent wage online but in reality, they pay them way low than what they show online. So it is quite necessary that you must conduct a detailed background check of your employer.
Show up for the interview
After doing all the prior steps, the next step is to actually go for the interview. You must physically go to the workplace and have a personal interview with the manager. While going to the interview, carry your resume along with you, if required. You must also dress up smartly while showing up for the interview and try to show up early as this will create a good impression on the employer. You must ace the interview and answer all the questions intelligently. Your answers should be apt, relevant, and in accordance with the questions. You should always try to give your best possible impression. You can also ask your queries regarding the job to the interviewer and clarify your doubts. This will also impress the interviewer and reflect your interest in the job.
Thank the employer for their time before leaving, or simply just send a thank you note or an email after the meeting. A thank you message demonstrates your dedication and respect. Not every part-time jobs require you to write a thank-you message, but it's always a good idea to follow up after an interview. Express how nice it was to meet everyone and that the workplace appears to be a fantastic place to work in your message. Feel free to bring up something that was discussed throughout the interview. Say something about how you enjoyed learning more about the work and how you're looking forward to the opportunity to accomplish something particular connected to it. You should always keep the note short and state that you look forward to a positive response from the employer.
Follow up and keep a track of your application
Keep track of all your applications and request feedback or verification from your employer on your application; be respectful and proactive in expressing your interest in the position. Wait a few days after applying for a job before calling the employer. Unless you've been told not to, following up demonstrates initiative and can place you at the top of the to-do list.
Some Useful Tips
Always double-check that the CV you're sending corresponds to the job title's job description.
When seeking employment, make sure you understand exactly what the work requires and whether you are capable of performing it to your full potential.
Examine the career services offered by your college or high school. Almost every university has a career center where you may get free assistance with your resume and cover letter.
Make a follow-up phone or email to the employer, thanking them for their time and informing them that you are still available and interested.
Prepare for the interview and always dressing correctly and arrive early for the interview.
For the real job role, provide a tailored and specially customized cover letter. Unless you're positive the job descriptions are exactly identical in nature and kind of activities done, resist the urge to send out several versions of the same paper.
Conclusion
Part-time has a lot of benefits and due to these benefits, they have gained massive popularity in recent times. From school-going teenagers to adults, every type of person can be found employed in a part-time job. But getting a part-time can be a little tricky. Most of the people who want to get a part-time end up getting a full-time job because they don't know how to ask the employer for a part-time job. In this article, we told you how you can ask an employer for a part-time job and how to apply for a part-time job. You must be very polite, humble, and honest with the employer while asking for a part-time job. You must give a commendable interview, answer all the questions very smartly and give your best impression. All these things will definitely increase your chances of getting the job. You must also inform the employer about your preferences, work schedule, and expected per hour pay. You should only say yes to the job after going through all the information regarding the job, stating your expectations, and reaching a mutual agreement with the employer.
Frequently Asked Questions
What are part-time jobs and what are their benefits?
Part-time jobs are those that need fewer hours per week than full-time jobs and are arranged in shifts. Part-time workers are those who work fewer than 30 hours per week on a regular basis. Because of their flexible schedules and excellent compensation, part-time employments are extremely popular. People who have part-time employment have the flexibility to work at any time and go about their daily routine without reluctance. Part-time employees can potentially perform numerous part-time jobs at the same time to increase their earnings.
How to ask for a part-time job from an employer?
You can ask for a part-time job from the employer by telling him why you need the job and why do you need to work part-time. You can state the timings that you are comfortable working in and tell him why you are interested in this particular job only. You must stay polite and amiable while communicating with the employer and show gratitude to him after the interview. In these simple ways, you can ask for a part-time job.
How can I apply for a part-time job?
You can search for a part-time job online or by enquiring a local store about any available part-time jobs. After finding a job you like, you can apply for the job and appear for your interview with the employer. If your interview goes well, the employer will hire you for a part-time job.
How To Ask For A Part-Time Job?