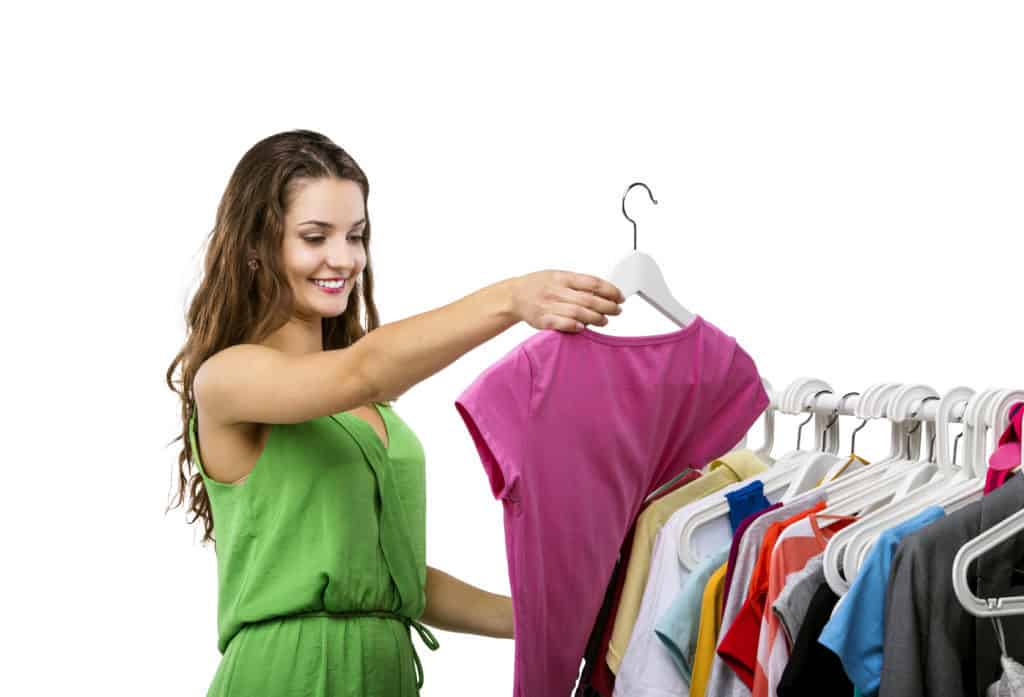 In this article we will see, What to Wear to a Gym Front Desk Interview?
Interviews can be considered a game-changer for a job applicant. One of the most crucial parts of a job hunting process, interviews can decide the whole future for an interviewee. The process not just judges the knowledge level of the person but, also helps in gaining knowledge about the personality and character of the person on the interviewee chair. So, to excel in gaining success, the interviewee has to be always in the best in every feature including confidence, eloquence, and appearance.
How you dress always tell a lot about your personality. You can't wear a pajama to your office or can't wear a gown to your office. So, you should know how to dress according to the occasion.
What to wear to a gym front desk interview?
Going for a workout session at the gym and working at the front desk of a gym are two very separate scenarios. So, if you are thinking of wearing a tracksuit for the interview, then, just throw these thoughts away from your mind. Here are a few tips on how to dress up while going for a gym front desk interview.
People at the front desk or at the reception area are the first representative of an organization who interacts with the clients or customers. These are also the individuals who give the first impression about the organization. So, it is compulsory for them to 'dress to impress'. So, when going for an interview for a desk job, you should always dress keeping that in your mind.
Things to remember while dressing up for a desk job interview at a gym:- 
When going for an interview always make sure to research the dress code of the gym employees. You can find about it by looking at their pictures on official websites or on social media platforms of the organization. Generally, places like gyms have a semi-formal dress code for their employees. So, first, find about that.
Don't hesitate. Ask about it prior to going for the interview. You can call and check up with HR or the receptionist.
If you have received the interview call by email, read the instructions on mail properly. It's possible that you could have gotten your dress code instructions in the mail itself.
Dress code for males
For males, the dress code for an interview would be formal or semi-formal depending on the setting.
Wearing a shirt for an interview is the best option. Make sure to adapt for a dark pastel tone. Don't go for very vibrant colors. Don't opt for denim shirts or t-shirts with patterns on them.
The bottom wear should consist of well-tailored and ironed pants or trousers. Denim pants or jeans should also be avoided.
You can also add elements like formal jackets or blazers to add an extra touch to your outfit.
Footwear:- your footwear should always compliment your outfit. Black or brown shoes are the best go-to for a desk job  interview
Make sure your outfit is well balanced and carefully tucked in.
You should avoid wearing any ornaments like earrings, bracelets, or fancy rings while going for an interview. Wearing a plain watch is a better option.
Dress code for female
Women should also go for a simple formal or semi-formal look.
Button-down shirts, pencil skirts, pleated trousers are a few options you could take.
Formal one-piece dresses are also good options for women. But the length of the dress should be below the knees.
You should also avoid wearing denim materials while going for the interview.
Make sure you apply very light and subtle makeup. Your ornaments should also be formal.
Footwear
For women, footwear should consist of plain heals, formal shoes, flat bellies, or platform sandals. Don't go for very high heels and also make sure your footwear is not too colorful.
Hairstyles for both males and females.
While going for an interview, the hair of both males and females should be combed properly.
You should avoid using a lot of hair gels or waxes. 
For women, the best hairstyles can be high-tied pony tales, simple buns. You should not apply any accessories to your hair.
For men, well-combed hairs are the best option for an interview. Make sure your hair is in the correct shape and length. Don't make spikes or any other hairstyles.
Others
Make sure you have clean and well-shaped nails. Don't go with dirty or painted nails.
Apply little to no perfume or deodorant while going for an interview. Your perfume can bother others. So, make sure to apply light perfumes.
Make sure your outfits are well-tailored and well ironed. Carelessness in these two aspects may lead to giving bad impressions to your interviewers.
Don't forget to take your full documents in a leather or plastic folder. Make sure your documents are in the correct order and in good condition.
Conclusion
By following these steps, your outfit for your front desk interview will be a huge success which will impress your judges and you will be able to secure your job. 
Many times, it's possible to get rejected on the basis of your appearance.  But it doesn't matter. Make sure you keep trying and secure a good job. 
FAQs
Is it essential to wear formal clothes for a gym interview?
Ans:- The dress code of an organization depends on its setting and the atmosphere. So, you can change your style depending on the setting or the situation.
Is wearing a suit needed in an interview?
Ans:- Today, with the changing times and corporate settings, the companies have also released their restrictions on the dress codes of their employees. So, it is not necessary to wear heavy tailored suits for an interview. Well ironed shirts and pants can work in their place.
Can one wear sports shoes to a gym front desk interview?
Ans:- Wearing sports shoes in day today working inside the gym can be a good option. But, while going for an interview, you should always go for formal footwear.
What to Wear to a Gym Front Desk Interview?