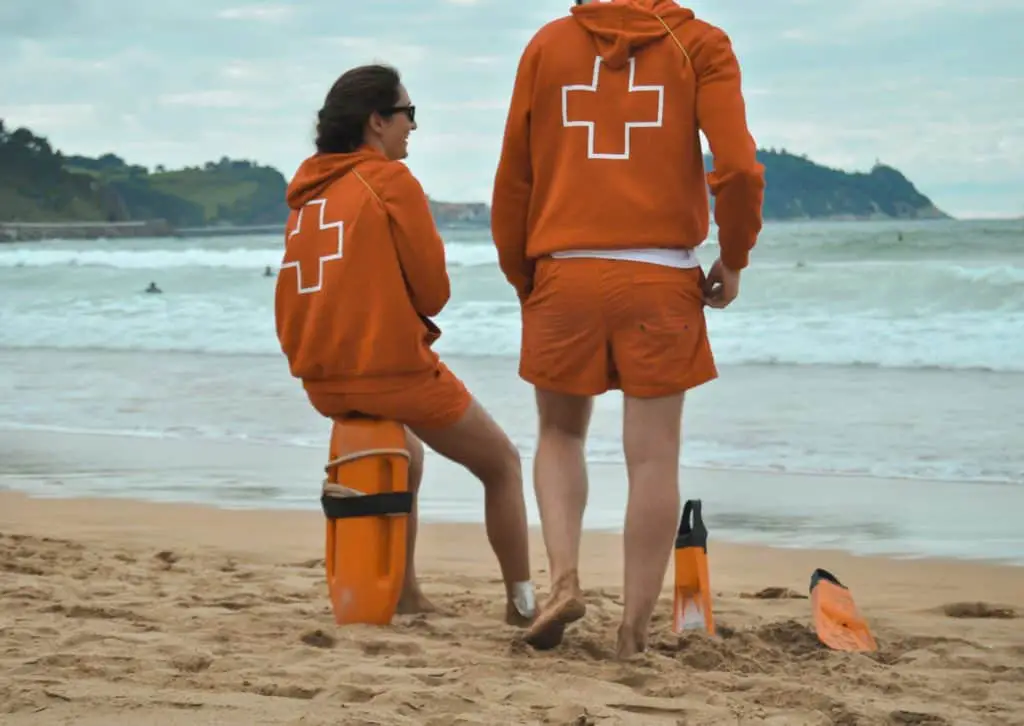 Being a lifeguard is a nice and fulfilling job. Protecting lives and ensuring pool rules are followed. The interview is one of the stages to become a lifeguard.  It is usually held after you apply for the job. What To Wear To A Lifeguard Interview may affect the impression the interviewer has of you, so it is important to dress appropriately.
It is better to "overdress" than come across as being uninterested in your appearance. The generally accepted type of outfit to wear to a  lifeguard interview is a Business-Casual one. Business-casual outfits are a cross between casual and corporate wear, and they are proper for many interviews, including the lifeguard interview. We will explain in detail what outfits men and women can wear to a lifeguard interview and arm you with tips that will prepare you for your interview.
Table of Contents
What To Wear To A Lifeguard Interview For Women
What To Wear To A Lifeguard Interview For Men
What To Wear To An In-water Lifeguard Interview
What To Bring To A Lifeguard Interview
Lifeguard Interview Tips
Common Lifeguard Interview Questions With Answer Guidelines
What To Wear To A Lifeguard Interview For Women?
Your lifeguard interview is soon, and you don't know what to wear. You may think you need to buy a new outfit, but you might actually already have something to wear in your closet. As a woman, for your lifeguard interview, you should wear one of these:  
A Button-Up Shirt and a Skirt
A Nice Dress 
A Shirt and Corporate Pants
A Sweater and a  Skirt 
A Plain Jumpsuit
A Nice Blouse and Slacks
Once you pick an outfit, pair it with closed-toe shoes. Avoid wearing clothes that are too short or have a lot of patterns. It is safer to stick with plain clothes. Avoid wearing flip-flops until you get the job. It is important to make a good first impression.
What To Wear To A Lifeguard Interview For Men?
You don't need to put on a suit or tuxedo for your lifeguard interview, but you should obviously put some effort into your appearance. As a  man, wearing one of these combinations will help you look presentable for your lifeguard interview:
A Button-Up Shirt and Plain Trousers
A Shirt and Khaki Pants
A Polo Shirt and Slacks
Pair your outfit with plain shoes or sneakers, and avoid over-the-top shirts or shoes,  to make a good impression at your lifeguard interview.
What To Wear To An In-water Lifeguard Interview?
In addition to regular interviews, many pools and beaches hold in-water interviews for applicants. In-water lifeguard interviews are intended to assess your swimming and rescuing skills. It's a chance for you to highlight your abilities to your interviewer and convince them you're right for the job. For an in-water lifeguard interview, you should wear:
We advise you also to carry a whistle. Even though you may not need one, It is better to have it at hand as lifeguards use whistles.
What To Bring To A Lifeguard Interview?
Now you know what to wear, you should also know what to carry to your lifeguard interview. These items are important:
A Copy of Your Resume
Your Swimwear (if you would be having an in-water assessment)
A Pen and Notebook (for jottings)
A Whistle
Lifeguard Interview Tips
In addition to what to wear and bring to your interview, these tips will help you ace your lifeguard interview:
Be Confident

A lifeguard needs to be confident, in order to be successful. You should endeavor to show the interviewer you're confident by:

Maintaining eye contact.
Sitting upright.
Answering questions without rambling.
Being comfortable in your outfit (this should be no problem).

By doing all these, you will come across as an ideal candidate for the lifeguard job.



Be Attentive – Pay attention during your interview.  Listen carefully to everything your interviewer says and take notes. Be sure to nod occasionally (don't overdo it), while your interviewer talks, to show you are listening. At some point in the interview, you will be allowed to ask questions.   You can impress your interviewer,  by asking questions that show you were attentive during their briefing. 


Come Prepared – It's important to be prepared for the interview. Do your research on the pool and the expected roles of a lifeguard. Refresh your first aid knowledge, and have a mock lifeguard interview with a trusted family member or friend. Adequate preparation will help you ace your interview. Below are common lifeguard interview questions with which you can prepare.
Common Lifeguard Interview Questions (With Answer Guidelines)
What does a lifeguard do?
Lifeguards supervise swimming activities and ensure safety procedures are followed. 
Why do you want to work as a lifeguard?
You can highlight the opportunity to save lives and your love for swimming.
Do you have any experience as a lifeguard in a pool?
If you do, share them. If you don't, then you should mention the number of years you have swum for.
This is a chance to flatter them. Perhaps you learned how to swim there, or they have state-of-the-art facilities. 
Have you ever rescued anyone from drowning? How did you rescue them?
Share your experience and give details of the first aid measures you used.
What items will you have during your lifeguard shifts?
Your first aid kit, whistle worn on the neck (on a lanyard), a hip pack (with a resuscitation kit), and a towel.
How will you handle unruly pool behavior or disagreements?
Here is a chance to show your dispute resolution skills. Share any experience you have handling disagreements at the pool. If you don't have any pool experience, tell them and share a general dispute resolving experience.
Armed with the right outfits to wear to your lifeguard interview, the items to take, tips to ace your interview, and answers to common lifeguard interview questions, your interview should go really well. Most lifeguard positions have few applicants. With the information in this article, you are likely to get the job–as long as you are qualified. Good luck with the interview!
What To Wear To A Lifeguard Interview?