Business strategies are one thing and business ethics is another. Both help in the development of a company. However, when it comes to ethics, you cannot ignore even minor things as they account for a company's repute. While strategies may be creative and fun, ethics must be professional and accurate. Small as it may seem, even a dress code is part of a company's ethics. Let us know more detail about 'Lowe's Dress Code'.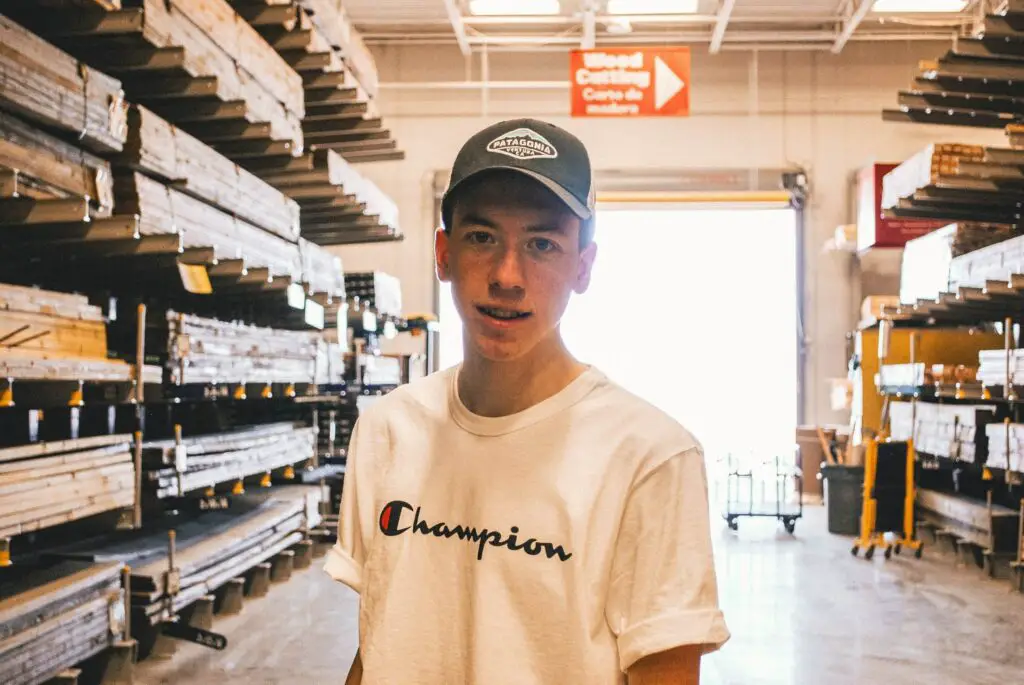 Lowe's Dress Code
What a company's dress code will be is solely decided by a company based on what they'd like to represent and put forth. Lowes is among the stores that follow a dress code that is flexible. While employees do not have uniforms per se, they are asked to wear simple and decent tshirts and jeans which are sealed with a vest from the store. Read more to understand better!
About Lowes
Lowes is the solution for any time that your home or workspace or any space needs a new look! Dealing with home improvement products, Lowes has everything right from cutlery, furniture, and even electronics to your space exactly the look you want. Aesthetic, elegant, pastel, or classy, Lowes has all brands and moods that you may require. They also offer other tools and materials you may need for setting up the same or getting your work started. That's not all, they also offer a variety of services. These include plumbing, flooring, velcro, and a lot more. Even cleaning, gardening, and other work that can be a hassle are taken care of smoothly by Lowes. 
Lowes Dress Code
The Lowes dress code is simple. A pair of decent jeans with a t-shirt over which you have the store's vest. Lowes provides that much freedom to employees to choose the clothes they wear provided they fit the above category. For shoes, employees are requested to wear close-toed shoes, preferably no heels for obvious reasons like moving around quickly with or without items, professionalism, and so on. 
The main idea of the given dress code at Lowes is to ensure comfort, flexibility, and safety. Jeans and t-shirts may be switched with leggings, cotton tops or so on that fit the conditions and descriptions of the dress code. 
Terms and conditions 
Decent jeans and a t-shirt can and are further cut down with the following conditions: 
Jeans should be of proper quality, not ripped or torn or holes or studs or anything but pockets (if you wish)!
T-shirts too must be decent and simple, not exposing and not with materials or add-ons that may distract you or damage products. 
The vest is provided again so customers and employees can be distinguished and easily identified for efficiency. Furthermore, the vest is provided to double ensure that products and services are not damaged in any way by vehicle moving, packing, and so on.  
Need for dress code at Lowes 
Being a department dealing with furniture and all sorts of materials, Lowes must have some form of coordination or dress code. Rightly so, they have a predefined dress code that is combined with a vest from the store. Concerning business, there are many reasons why Lowes has a dress code, ethics, and representation being the top factors. However, when you take into consideration other factors like hazardous work, fitting, cleaning, moving, and so on, it is easy to understand that a dress code is a must. 
You surely can't wear tinsel or sequined dress and move a refrigerator. If the discomfort doesn't affect you, the tinsels will affect the fridge! The material must be given close attention considering that the store deals with expensive and fragile items. Next, if you consider, you can't wear shorts and do flooring, it is only you that will regret it! Therefore, Lowes has a dress code that will be comfortable for every job and will also keep employees fresh and active! 
Conclusion
Now we've learnt about 'Lowe's Dress Code', Keep in mind that the dress code mentioned above is the standard one given at most Lowes stores. However, don't find yourself surprised if there are employees with sweatpants or jumpers too. It also depends on the manager who enforces the rules of the dress code and alters the same.
FAQs
Are piercings, tattoos, and so on allowed at Lowes? 
Maybe. While there is no such rule about the same, it depends on the manager of the store you're working at who decides whether these things are allowed or not. Additionally, it should not interfere with your work or damage products in any way.
Does the dress code differ based on the position at Lowes?
Yes. Whether you're a manager, janitor, employee as staff in-store, or even a plumber, all of it plays a deciding factor in what you will wear. It needs to coordinate with others and not cash with another position. Moreover, it must also be comfortable for you to get your job done! 
Lowe's Dress Code- Find More About It