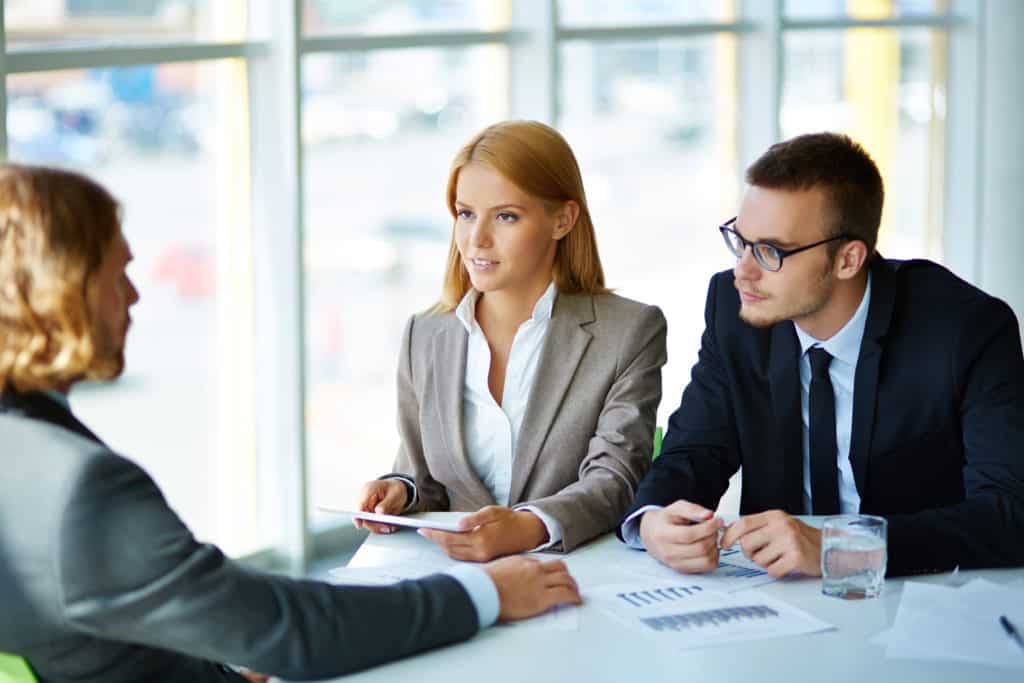 Home Depot originally known as The Home Depot Inc. is the largest American home renewal or improvement retail store. The company was originally founded in 1978 by Arthur Blank, Ron Brill, Bernard Marcus, and Pat Farrah. The company serves its customer with home appliances, construction materials, paint, plants, and other such materials. Home Depot is known to serve in more than 2300 locations with around 500,000 employees working for it. With its headquarters located in Atlanta, GA, US the company and its products are available in many locations, including United States, Guam, US Virgin Islands, Canada, Mexico, and Puerto Rico. Here, let's know about Home Depot Dress Code.
Home Depot is a one-stop shop for all construction materials. All the employees serving at different departments are highly cooperative, be it they work in any department or location, they satisfy the needs of customers. The strict rules and regulations followed by the company are the reason behind such extraordinary support by employees. Each employee at Home Depot is disciplined which, can be told by their looks and neat outfit. Further about the dress code of employees is given below in the article. 
The Dress Code at Home Depot for employees: 
When it comes to the dressing code of Home Depot, the company does not have many restrictions. The company wants its employees to feel comfortable with clothing while working for them. So, they don't make them wear something out of their comfort zone, they can wear whatever they want. But, there are certain ethical dressing which you must follow. You are allowed to wear most of the clothing the guideline for employees related to dress code is given below: 
What is allowed to wear: 
The company allows you to wear formal shirts or hoodies of any color.
In the lower, you can wear jeans, slacks, and even shorts. 
Home Depot is comfortable with multiple piercings.
You should wear comfortable shoes and not something uncomfortable. The female staff should avoid wearing high heels, they should also wear some comfortable footwear. 
You should wear Home Depot's apron with its logo, which is available in the store itself. 
What is not allowed to wear: 
Anything you are wearing should not be ripped. Ripped jeans or hoodies or anything else is strictly not allowed. 
You can't wear tight clothes, surely they will be uncomfortable as you need to walk a lot.  
You cannot wear a hat when working at the company. As it will distract you, while helping the customer if you keep on handling your hat, that won't look nice. 
You are advised not to wear any clothing which violates or supports any particular political party, religion, caste, creed, or something like that.
It is preferred not to wear other brands' clothes or anything that promotes any other brand. 
Is there any uniform at The Home Depot?
The Home Depot does provide uniforms to its employees. The best part is they don't provide the entire uniform, you just need to wear an orange apron as a part of the uniform. Other than that, you can wear as per the guideline of the company certainly, they won't provide other dress. 
The company chose happy orange-colored aprons to differentiate from other brands. Also, the key people of Home Depot concluded keeping orange color to represent their brand. But if you are an employee from MET (Merchandise Execution Team) you need to wear either an orange collared shirt or a black shirt, also it should have Home Depot's logo on them. 
Rules regarding Home Depot's apron: 
Since apron is the uniform at Home Depot, so surely there are certain rules and regulations related to it. All the rules are given below: 
Home Depot's apron should have the company's logo and must be orange in color. 
You should wear an apron on the store premises only and you are not allowed to take it away from the store.
In case, your apron gets damaged or dirty then return it to the store manager and ask for a new one.
Even for laundry purposes, you are not allowed to take the company's apron out, the store manager itself will get those aprons clean.
So, far there is no tradition of decorating your apron, so just avoid doing that. 
Home Depot's policy on Tattoo, Multiple Piercings and 
Home Depot is a cool place to work as there isn't much restriction on your dressing sense, you can wear whatever you want. Though there are some restrictions unlike any other company, Home Depot does not want to bind its employees with any uniform. As far as, tattoos and multiple piercings are concerned you can have them unless they become an issue. The tattoo should not have a certain obscene or ill-looking tattoo. Also, it depends on different store managers whether they allow you or not. 
What should an employee wear on the first day of their work at Home Depot?
Congratulations, that you have got selected to work at Home Depot. As a new employee at the company, you must be having many questions related to the dressing code. But, you need not worry about it. The dress code is simple, you can wear any shirt with pants, slacks, or jeans but it should not be ripped. You can casually dress up for your first day at work and you won't get judged. 
What should an employee wear for Home Depot's orientation?
If you are appearing for an interview at Home Depot, then prefer wearing business casual only. Your attire at orientation should be formal, you are suggested to wear khaki pants or trousers with pastel color shirts. Along with that, you should wear formal shoes with less jewelry. However, you can ask on the interview day or by the management as to what you can wear on your orientation day. They will guide you, otherwise, you should wear business casual to look smart on your orientation day.
What to wear for an interview at Home Depot?
If you are appearing for an interview at Home Depot, then certainly you will have to dress up accordingly. Your attire at the interview plays an important role, so you should wear clothes according to your job profile. If you have applied for a retail store position, then wear business casual. But, in case you have applied for a management position then wear formal.
Business Casual Attire: 
By business casual we mean, khaki pants or slacks with proper shirts, blouses, or dresses. Along with, the clothes you should wear proper footwear too. 
You should wear khaki pants or trousers with a normal shirt or polo shirt. You can even wear an open collar shirt or t-shirts too with tennis shoes. 
You can wear a dress or blouse with slacks. You can wear a dress shirt or shirt with pants. With them, you should wear either wedges or loafers. 
Formal or Professional Attire: 
Formal dress codes include business suits and dress with formal and comfortable shoes. You should strictly avoid wearing sports shoes. 
You can wear good formal attire including a business suit or you can even wear a shirt with trousers and a tie. But prefer wearing a business suit for a classy look. 
You can wear a nice business dress with some good sandals preferably, sandals with closed-toe will work the best. Apart from it, you have the choice to wear a business suit as well. 
Conclusion:
Home Depot is a famous American brand that aims at dealing with products that are used for home improvement and care. Since its formation Home Depot has expanded its reach among a vast range of customers. The company has gain fame and people prefer to buy products here because of the cooperative staff. 
All the employees are highly professional as seen in their dressing sense and communication skills. In this article, everything related to the dress code of employees at Home Depot is highlighted for the assistance of candidates who are planning to work at the company. The company is lenient when it comes to dressing code but they prefer that their employees should look professional while working, so they have got certain rules and regulations too. 
Frequently Asked Questions: 
Ques. 1: Are employees allowed to wear tight ripped jeans at Home Depot?
Ans. 1: The simple answer is no, employees are not allowed to wear tight clothes be they lower or upper. When it comes to ripped jeans or jeans with holes, then it is not advised to wear them because of the company's strict policy. 
Ques. 2: Can I wear shorts at Home Depot?
Ans. 2: Home Depot allow its employees to wear shorts but they should not be ripped. Also, your shorts must cover at least half of your thigh. 
Ques. 3: Is there any policy at Home Depot regarding unnatural colored hair?
Ans. 3: As of now, there are no restrictions or policies regarding colored hair. Usually, you can get hired at Home Depot even if you have fully colored hair. However, it depends on the store manager. 
Home Depot Dress Code- What to wear for an interview?