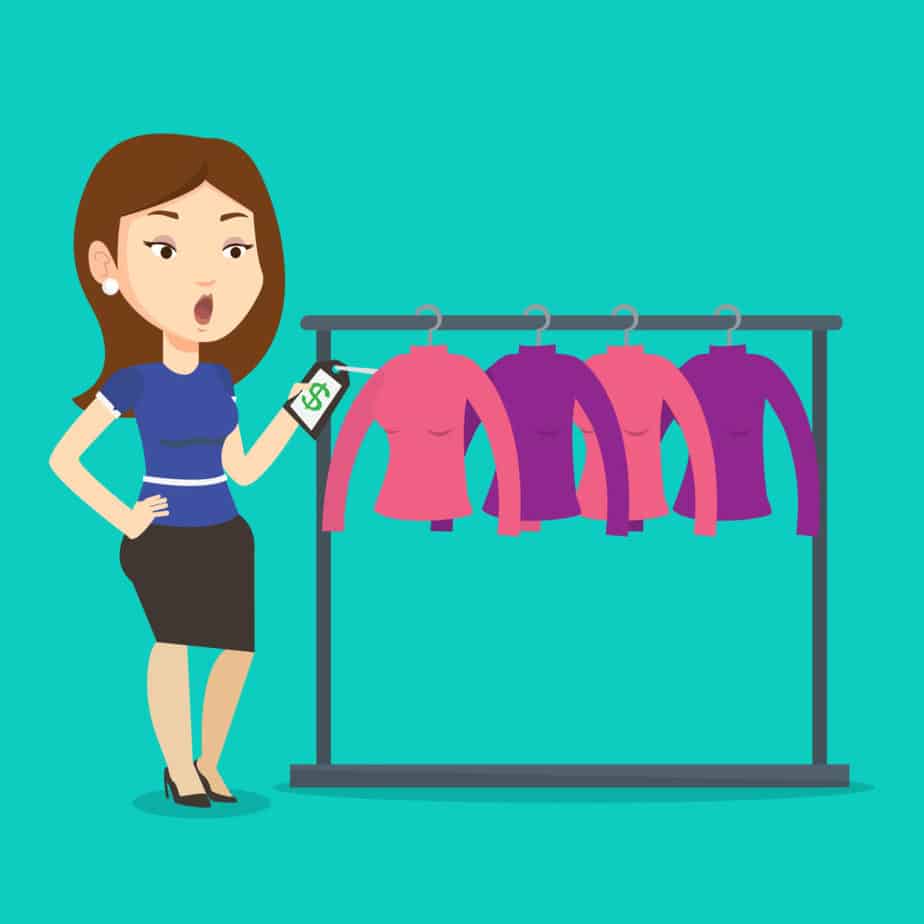 "The first impression is the last impression", the validity of this proverb can be felt in all spheres of life. From the first impression at a new job to the first impression, you have to make in front of your partner's parents, during the first few seconds itself all the possible judgments are made about you. Today's topic- Dress Code at Zumiez.
Why is dressing accurately important?
One of the most important aspects of a first impression is the way you dress. Sometimes dressing can be a deal-breaker which can either make it or break it for you. Especially, when one is going to start a new job, it is really important to dress accordingly. Many companies have a proper dress code for their employees to follow whereas many leave it at the creativity of their teammates with decency being the only requirement. 
About Zumiez
One such company is the well-renowned Zumiez, founded 43 years ago with 698 branches worldwide. With a lightning theme like "organized chaos", Zumiez sells anything and everything a teenager could need. They are known for their skating accessories and customized skateboards. They have a huge variety of clothes and shoes, especially trendy sportswear. 
Zumiez essentially focuses on teen fashion and style and has all the necessary everyday essentials. They have all big brands in terms of sports equipment be it BMX bikes or surfboards. They have a wide range of stuff that is not just restricted to clothes, shoes, or sports-related apparel. They even have accessories, watches, sunglasses, bracelets, and many more. They got video game stations too where one can chill and spend some exciting quality time.
Style yourself the way you want at Zumiez:
If you are thinking of taking a job at Zumiez or any other retailer store and are confused about how you should style yourself, then this article is for you. Before you start working, the first thing of immediate importance is to find out the dress code, if the company has any. As in Zumiez, there is no dress code whatsoever. You are free to portray yourself as creatively as possible, but it should be decent. There is absolutely no restriction on the dress code if you are working for Zumiez. 
The possible looks could be:
Since it is a retail store, you should go with something that would catch the eye of the customers and force them to visit the shop, something that shows your personality in the best possible way, maintaining a sense of class and decency. When the customer looks at the shop while passing by, their gaze should get caught by your classy dressing as they will assume that the clothes you wear have been bought from the very shop you work for. 
For men
Guys can go about dressing in two broad categories, formal or casual. 
If you feel confident in monochromes and pastel shades then adopt a formal dress code. It would include trousers that look formal without patterns and with seams on legs.
 The color palette should necessarily be subtle and monochromatic in this look.
 To pair with the trousers go with a white or any pastel-colored shirt with minimum to no patterns.
 This is optional but a crisp tie and a sports coat or a blazer will just accurately complete the formal look. Pair this with formal black or brown shoes. 
If you feel patterns and bright colors are your kind of style then go for a moderately casual look. Remember the casual look here does not mean you will just wear the usual tee and shorts. You gotta maintain a particular decorum too.
 Go with T-shirts or shirts with decent patterns and pair them with trousers or denim. The T-shirts should preferably not have a lot of bling or words written on them; it should not have anything that may indicate a non-sincere attitude towards work.
 The denim should not have any rugged patches or slits.
 Pair this look with a nice pair of sports shoes and wallah you are all ready to leave an impression on your supervisor.
For women
Ladies wanting a sophisticated and formal look can go for skater skirts or loose parallel trousers. 
The skirts or trousers should be of any dark shade and preferably of a single color. You can pair these with a crisp collared shirt or a blouse.
 As for footwear, one can go with classy stilettos or ballet flats. Accessorize your look with a watch and small earrings.
 Go with a neat bun or high ponytail with the hair properly clipped. You can even go for a blazer or a coat to finish your look. 
As for a casual look, women can also go with tees and T-shirts along with pants or denim.
 Do not add bling to your dressing ladies as shimmer and bling are for parties and not for work. The tops can have patterns and bright colors but not too many words printed on them. Maintain the decency of a work environment in your dressing too.
 Mini skirts or any other provocative dresses that are usually worn to a cocktail party should be strictly prohibited. Keep it very simple and sober as at the end of the day it is a retailer's store with several customers coming in every second and you do not want unnecessary attention that can otherwise be avoided. 
FAQS:
Now let us answer some of the most frequently asked questions when it comes to dressing code at Zumiez:
Q-1: Are tattoos allowed?
Ans- Yes, they are very much allowed at Zumiez.
Q-2: Will I have to get rid of my dreadlocks before joining Zumiez?
Ans- Absolutely no. Style your hair the way you want.
Q-3: What am I supposed to do with my piercings?
Ans- At Zumiez, there are no restrictions as to how you style your look. Hence, piercings are not an area of concern while recruitment.
Q-4: Can one show up with colored hair?
Ans- Yes of course you can.
Q-5: Is there a specific color code we have to follow at Zumiez?
Ans- No. Choose your colors just the way you want.
The way we dress speaks volumes about us and hence we should ensure that we dress properly and according to the requirements. Confidence is indeed one of the keys to success in any field and the way we dress has a significant role in determining our confidence. If we feel good and positive about the way we look, then everyone who comes in contact with us is going to admire and respect us. 
Restrictions are applied on dressing in some companies to maintain a sense of decency and decorum or to advertise their products. But in places like Zumiez, where one is at free will to dress the way he/she wants, it becomes a responsibility on our part to live up to the expectations of the company.