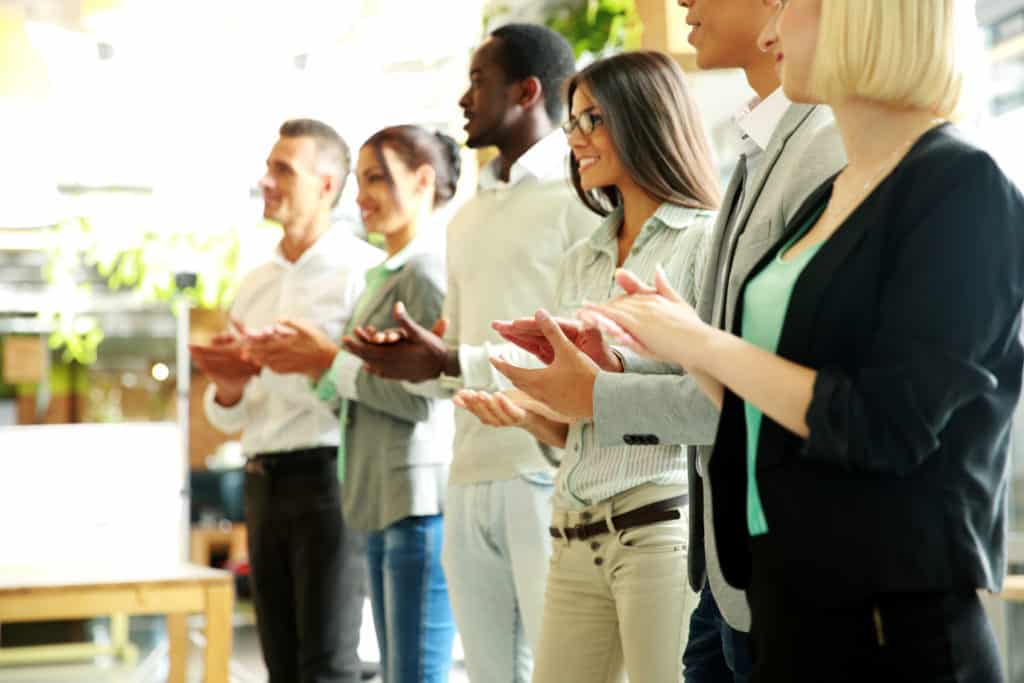 Would you wear swimming pants or a football jersey for a football game? I think your answer is as good as mine. This shows there's a dress code for a particular activity or environment. Likewise, every setting requires a certain kind of dress to fit in properly. A business dress code is a specification of acceptable clothes for a specific workplace or professional environment. Your attire depends on the job or the office you work in and based on the particular situation. There are different business dress types to select from. Let's consider the following types of business clothing.
Types of Business Dress Code
Business Professional
This is a type of clothes you wear in more orthodox settings that professionally portrays you. Jobs requiring the business professional type of dress daily include marketing, accounting, finance, banking, law, and companies with an inflexible dress code policy. Therefore, your clothes need to be well-suitable and styled specifically to fit you to look smart.
For Men
Male business professional clothing includes:
A dark-colored suit (brown, gray, navy).
A simple tie, not flamboyant colors or heavily patterned types. 
The shirt should be a button-up or button-down type, preferably white or light blue, and a belt.
 Finally, an executive black shoe.
For Women
Female business professional clothing should include the following:
Neat pants or skirts. 
Your upper dress should be decent blouses with a blazer or button-down shirts. 
Classic high heels, not higher than three inches or good flat ones. 
You can adorn yourself with minimal jewelry and fashion belts.
Business Formal
This kind of business dress code is suitable for most formal occasions such as inaugurations, award ceremonies, special dinners, or other important evening events. In addition, business formal is worn to maintain professionalism on your job.
For Women
Well-styled pantsuit or skirt suit in black, navy, or grey color.
Preferably white button-up shirts.
Closed-toe high heels in black, grey, or brown color.
Prudent jewelry is apt.
Elegant hair wore in a conservative style.
For Men
A tailored button suits in black, grey, or navy color.
Formal ties should be modest in bright colors (for example, a red tie or a navy plaid). 
White button-up shirts.
Executive shoes in black or brown color.
Smart modest haircut. 
Accessories such as wristwatches, belts, tie clips, or small, minimal cufflinks are okay.
Business Casual
This is one of the routine forms of dress code worn in many workplaces that allow employees to add personality to their clothes without appearing unprofessional. It is suitable for many office settings and formal meetings with clients. Because this dress code is not very casual and, at the same time, not very formal, and if you're unsure about the dress code of an organization, it is usually a proper way to dress. The term "business casual" means different things to different organizations, so it is advisable you seek clarifications from HR instead of making assumptions.
For Women
Pencil skirts, trousers, slacks, and khakis. 
Blazers, sweaters, blouses, and colored shirts and blouses, instead of mandatory collared button-downs. 
Shoes can be heels, boots, flats, loafers, or mules. They can be in any color, although navy, red, black, grey, and brown are the most appropriate.
You can adorn it with a wristwatch, belts, and simple jewelry.
For Men
You can wear trousers, slacks, khakis.
Any colored button-down shirt, collar polos, or sport coats. Ties and jackets are optional but can be used to complement. Sweaters and pullovers are worn over collared shirts. Choose a solid, striped, or another conventionally styled sweater to wear.
Shoes could include boots, sneakers, or oxfords.
Accessories like leather-band watches.
Smart Casual
It's another form of casual business dressing with a bit of a stylish twist. You can decide to include stylish pieces of clothing when dressed in smart casual. This kind of business dress style is most suitable for the flexible workplace, including informal occasions. For instance, you could dress in smart casual for an interview in a more informal office or situation. This way, you fit perfectly in with their dress style while maintaining a professional, clean look that conveys that you care more about your look.
For Women
Smart casual includes clothes like skirts, trousers, and slacks.
Tops such as blouses, button-ups, blazers, and sweaters.
Shoes can be flats, heels, or sneakers.
Conservative jewelry and scarves can be worn too.
For Men
Tops can be button-down shirts, polos, sports jackets, or pullovers.
Trousers, khakis
Shoes can be boots, dress shoes, or sneakers.
Casual
This dress type is informal clothing you can wear in a business environment and many backgrounds outside the workplace. But the trick is for you not to get too casual with your dress. Based on the Salary.com survey, your colleagues make some judgments regarding your ability because of your clothes, and it may extend to employers as well. So you might come to work in neat casual dress, pressed and apt for the organization you work in. However, understand that you shouldn't wear a casual dress in interviews and with clients, even if permitted in the office.
For Women
Fitted blouses and tops, shirts shouldn't be revealing or tight.
Skirts, jeans, shorts, cropped pants, or slacks. If denim is allowed, dark-wash only. Your skirts should be knee-length.
Shoes such as flat heels, sandals, sneakers, and open-toes are permitted.
Accessories, such as scarves, rings, earrings, bracelets, and necklaces are fine.
Your nails could be painted, or with any kind of pattern. 
For Men
Khaki pants, jeans, and slacks.
Tops can be button-down shirts, T-shirts, collared polos, sweaters, and pullovers. Majority of colors and patterns are okay as long as you're not promoting another company. 
Accessories, like colored watches.
Shoes can include sandals, loafers, or sneakers are acceptable.
Importance of Dress Code in WorkPlaces
Just as our world is changing rapidly, the dressing sense of professionals is changing significantly. However, a proper dress code is still important in corporate settings, but anything smart is allowed in a creative environment like a tech startup.
You must understand the importance of adhering to the dress code of the office, and this plays an important role in showing your character. If you work in a corporate setting, school, or on your own, wearing the proper clothing suited for the setting is important. And it must be suitable for that particular work and portrays you as a professional and makes you presentable as well. 
Business dress code gives you a visual image, portrays your attitude and professionalism towards the job. You must understand how important it is to be professional with your work because you can never tell who you will meet.
Your dressing is the first impression a client might have about you and the office you represent. In events, client meetings, your attire shows who you are and it needs to send a good impression to people around you. Because it will leave an impact on the client or anyone dealing with you.
How to Implement Business Dress Code
A particular type of dress code is worn for all the days of the week at many companies, except on Fridays when the company allows its staff members to dress to the office casually. This gives them a casual look, helping them to work efficiently. Sometimes when they are allowed to wear anything to the office, it can harm the working experience. However, your idea of casual dressing can be entirely different from your staff members because keeping and maintaining standards is important because of its positive impact on the company's image. Therefore, a particular kind of attire needs to be set in the office because it will be good for both the employees and the company's image.
Steps of Implementing Dress Code 
The dress code needs to represent the company's image.
The office must list proper clothes that will be fit and acceptable for both men and women.
Tell the members of the staff why the dress code is important for them to wear it to work.
HR should always explain to them the need for them to dress properly.
As an employer, state clearly that no employee should be treated badly because of their attire.
The dress code shouldn't in any way conflict with their origin or religious beliefs or practices.
Dress Code Violations
At the workplace, supervisors or managers are expected to call any employee to order when they violate the company dress code. And the employee in violation is expected to correct themselves instantly, and this might include leaving the office to have a change of attire. However, repeated violations or violations that have huge consequences may result in disciplinary action, including job termination.
Business Dress Tips
Deciding how to dress for certain events, settings, there are a few things you need to consider:
In your office, pay attention to the way people in leadership positions dress. Because business casual might be permitted in the office but you might notice that people in top positions dress slightly formally. It's then left for you to dress similarly to those who are in the position you would like to reach someday.
Always check the company's About Us page and social media profiles before going to an interview, for clues about their culture. You can be lucky to see videos or pictures of how their employees typically dress. If you're not satisfied, ask your recruiter what to wear to be successful in the interview.
Don't act on assumptions before attending a business meeting, find out from your colleagues who know or have met with the person about their office policy. And how you can appear professional and respectful during your meeting with them.
In any setting, maintain conservative accessories, heels that are not more than three inches, and any revealing clothing or any possibly offensive phrases or imagery.
You can wear different business dress codes for different events or settings. Pay close attention to the dress code you're wearing, if necessary. If not, then see what others are wearing or ask questions if the need arises. With an appropriate dress code, you'll be seen as a professional employee who cares more about your success in the role.
Conclusion
You're judged according to what you're wearing and how you present yourself in the office. It has been noted that employees make assumptions about their co-workers from their appearance and dressing sense. It is difficult for you to know the impression that your client or customer has about you. Hence, you must know that the clothes you're wearing send a great message to your employer and client. The dressing only can help get you a great deal, promotions, and respect from colleagues and the boss. Remember, your dress has to be crisp and more structured. And the brighter, the casual it is. So, you need to wear at your workplace the perfect dress code that suits you and sets a good impression of you.
Frequently Asked Questions 
What kind of dress can one see as appropriate for a workplace? It varies from organization to organization and depends on the office setting. In some organizations, employees are not required to wear a formal dress but they are expected to look professional and presentable always.
Why do we have a dress code in organizations? Every company uses a specific type of business attire to show a professional and positive image, especially if its employees are always dealing with prospects and clients. There is always a handbook that explains clearly why the employees are to dress in a particular way.
Can my employer force me to cover my tattoos? Yes. Some employers want their employees to cover any visible tattoos when dealing with clients and prospects. Some clients might view tattoos as inappropriate for you and might be discouraged from doing business with your organization.
What should you not wear to the workplace? Different organizations and offices have varying attires that permit or ban certain clothes. However, these clothes are considered inappropriate:

Short Dresses or Skirts
Flip Flops
Backless Tops
Facial Piercings
Yoga Pants
Leggings
Business Dress Code – Types & Tips