The word "baccalaureate" comes from the Latin word for "laurel," which was used to crown the winners of ancient Greece. A Baccalaureate Degree is an Academic undergraduate degree awarded by a college or university. It is the most common Degree awarded in the United States today and is sometimes called a "bachelor's degree." A Baccalaureate student can pursue any career path that interests them, whether in the arts, sciences, or business.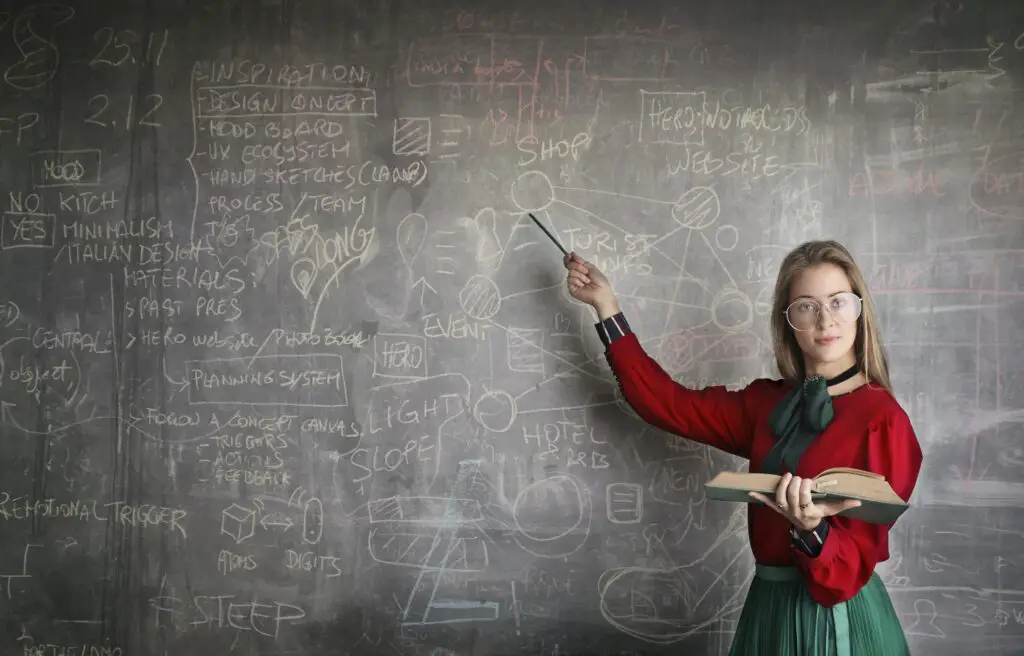 What Is A Baccalaureate Degree?
The field students select depends on their interests and what a particular school offers its students. This article will elaborate on details related to the Baccalaureate Degree.
A Baccalaureate Degree is an Academic Degree given to students who graduate from an undergraduate program at a college or university. These degrees take 3 to 6 years to complete, but most students meet them in 4 years. You choose a major or principal field of study in a baccalaureate program. Many students prefer choosing a secondary point for a Baccalaureate Degree. Some students go for a double major or enroll in a Dual Degree Program to grab a hand on two baccalaureate degrees.
List Of Baccalaureate Degrees
Some of the common baccalaureate degrees are as follows:
• Bachelor of Science
Science, technology, engineering, and maths are the major subjects of students who opt to complete a Bachelor of Science. This Program also offers courses related to applied mathematics, computer science, statistics, biological and life sciences, natural sciences, and engineering.
This field of education has many career opportunities and helps its students develop their skills. It provides a foundation for Master's studies.
• Bachelor of Arts
Arts, humanities, and natural sciences are the major subjects of students who opt to finish a Bachelor of Arts. This Program also offers art history, literature, philosophy, sociology, and journalism courses. 
Many career options are available for students who complete their Bachelor of Arts degree. The career opportunities are not restricted to arts, journalism, or writing but also arise in business, healthcare, marketing, and technology.
• Bachelor of Business Administration
A Bachelor of Business Administration degree provides education related to business, communication, management, humanities, and sciences. The major courses include accounting, marketing, financial, and strategic management. 
A Bachelor of Business Administration degree is the most in demand among undergraduate degree programs. It is considered the most marketable Degree because all employment opportunities revolve around businesses. This Degree gives an understanding of the business field, which is very beneficial for all those seeking a career in marketing, finance, human resources, etc.
• Bachelor of Applied Science
Math and English subjects, along with technical training courses, are part of this Degree. The fundamental courses include business, construction, engineering, manufacturing, agricultural systems, etc. This Degree involves professionals who have already gained experience in the respective field.
It is an Associate Degree for those who want to start their career directly after college. This Degree dives you into the real world and provides hands-on experience opportunities. This Degree helps grab a hand over professional certifications required by employers.
• Bachelor of Engineering
Some schools offer this Degree as a separate Baccalaureate Degree other than a Bachelor of Science degree. Engineering fundamentals are part of this Degree, and students get access to graduate-level courses in engineering. The sub-categories of engineering majors are mechanical engineering, aerospace, and civil engineering.
This Degree will stay in demand because the U.S. Bureau of Labor Statistics says that the job outlook of the engineering bachelor is 4% between 2021 and 2031, which is equivalent to the national growth rate for all occupations in the U.S.
• Bachelor of Fine Arts
Visual and performing arts students earn the Degree of Bachelor of Fine Arts. Students can major in studio arts, theatre, dance, film production, animation, and photography. The passed students had job opportunities like art therapist, animator, ceramic designer, art gallery manager, concept, and fine artist.
Baccalaureate Degrees comparison with other degrees
Associate Degree
It is a community college Undergraduate Degree consisting of two years. Their intensity is lesser than baccalaureate programs and costs less than four-year programs of baccalaureate degrees.
The Associate Degree programs are designed to provide skill-boosting vocational degrees or to prepare students for entry into four-year programs. Associate degrees include dental hygienists, medical assistants, nurses, business administrators, etc. 
Master's Degree
One of the advanced academic degrees is a Master's Degree, which consists of one year or three years. The intensity of these degrees is more than the Baccalaureate Degree, although a Baccalaureate Degree has a longer duration than a Master's Degree.
A Master's Degree is the final step in providing students with information about the professional environment and industry scenarios. The courses are more focused on the Master's when compared with the Baccalaureate Degree.
Many careers don't accept only the Baccalaureate Degree and require a Master's Degree from the candidate applying for a job. These occupations include economists, librarians, psychologists, nurse practitioners, etc. 
A Master's Degree also requires, in some cases, to have a Baccalaureate Degree before moving forward with a Master's Program. Your knowledge is much higher with a Baccalaureate Degree, and it can be utilized later in a Master's Program of four years.
Doctorate
It is the Highest-earned Degree in post-secondary education. The credit hours in this Degree vary in programs offered by different universities, and it is completed in four years or more. A doctorate is hard to obtain in four years, and it takes 5 to 8 years to finish compared to 4 years of a Baccalaureate Degree. 
A doctorate takes more time because it requires students to conduct practical research and contribute to their professional field, which is a time taking job. The students also work as instructors besides contributing to studying during their Degree.
You can become a veterinarian, medical doctor, research scientist, dentist, or college professor with a doctorate.
Cost of Baccalaureate Degree
The cost of having a Baccalaureate Degree depends on your school, whether it is an online or on-campus program and if the college is of a full-time or part-time nature.
Public school tuition for in-state residents on average in 2020-21 was $8,487, and it was $18,809 for out-of-state residents on average. Private non-profit and private schools cost $30,065 and $17,418, respectively.
Conclusion
The Baccalaureate Degree is another name for Bachelor's Degree but is an Undergraduate Degree provided after four years of major's education. A Baccalaureate Degree varies from other degrees like a Master's, doctorate, and Associate's in the number of years. The Baccalaureate degrees take 3 to 6 years, but most students complete it in 4 years.
FAQ's
Are the Baccalaureate degrees and bachelor's the same?
A Baccalaureate Degree is similar to a Bachelor's because both refer to the lowest degree the college or university gives.
What are types of degrees other than a Baccalaureate?
The types of degrees besides Baccalaureate degrees include Associate Degrees, Master's degrees, and doctorates.
How much time does it take to complete a Baccalaureate Degree?
It usually takes four years to complete a Baccalaureate Degree, but this duration may extend to more than four years if you pursue an online Baccalaureate Degree.
What Is A Baccalaureate Degree?