Introduction
Cyber Security is a field that demands professionals with a specific set of skills. One of the categories included in Cyber Security is known as Cyber Security Engineering. This category is also known as information security engineering and it specializes in identifying theft and weaknesses in different kinds of software. A Cyber Security Engineer's skills are used for the implementation of high-tech solutions to prevent hacking, inner terrorization, malware, and other cybercrimes. Let us know about what is Cyber Security Engineering and the skills required to become a Cyber Security Engineer in this article.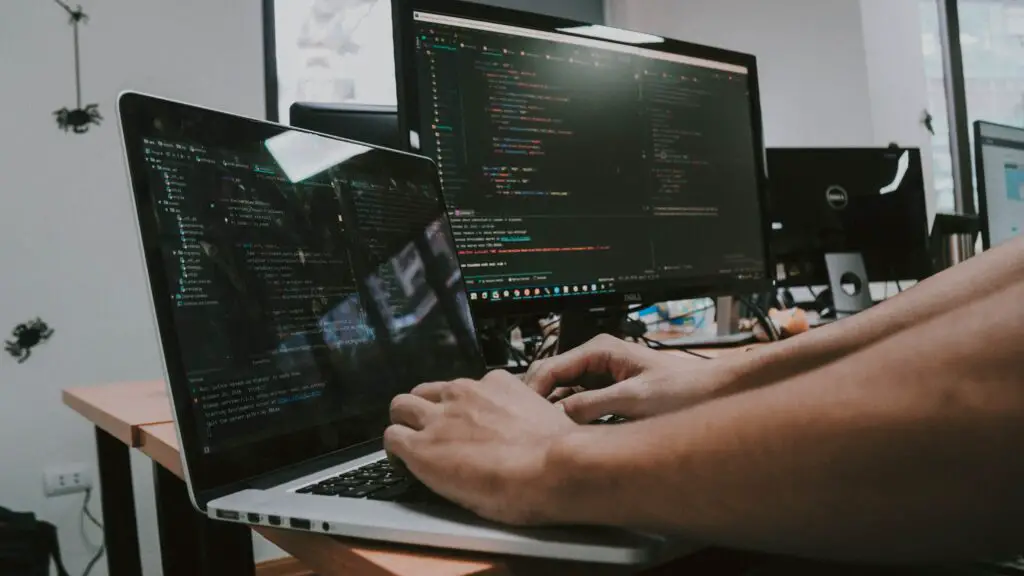 Skills required to become a Cyber Security Engineer
One needs to have a certain set of abilities for practicing Cyber Security Engineering. These abilities require planning, managing, identifying, problem-solving and administrative qualities. Other than that, there are several skills needed for these skills, they are categorized into Soft Skills, Networking Skills, Knowledge of Operating Systems, Programming Skills, and Database working. For a rarer post, Authorization specialization and Authentication, public key infrastructure, and applied cryptography are also some important subjects that one must learn for Cyber Security Engineering.
Skills needed
Soft Skills
The soft skills needed by a Cyber Security Engineer are divided into five parts. They are known for Adaptability, Passion, Communication, Curiosity, and Business Acumen. One needs to have all these traits to be able to receive a good position in this field. Soft skills generally consist of a person's behavioral presentation. It is the method of studying a candidate's capability through mannerisms and body language. This skill is a vital element searched by some Top Companies in the IT Market.
Hard Skills
Hard Skills in this field is a composition of various subjects, i.e, Technical Aptitude, Intricacy, Fundamental Computer Skills, Knowledge of Operating Systems, Hacking, Security, etc. One must have a basic awareness of threat modeling, Python, Node, Java, C++, and Power Shell. They must know the process of catching intrusion protocols and Firewalls. They must be able to use generic OSs such as Windows, Linux, and UNIX. These are the required terms under Hard Skills that one needs to be aware of if they want to pursue a career in this field. 
Execution skills
In this field, one must know the process of implementation/execution, which generally comprises three elements: Prevent, Detect and Respond. In Prevent, A firm needs to perform certain operations that cease the attacks of hackers in their security system. Under Detect, they discover various incidents and alerts that are identified through the operations. And in Respond, they take the right set of actions which overall control any kind of issue that attacks their system. 
Management skills
A cyber security engineer needs to run several activities at once. These activities can be time-consuming, which could increase the workload if not handled carefully. Being the most productive in a sufficient amount of time comes with Management skills, which are extremely important for this field.
 Programming skills
Python, Golang, Java, Javascript, C, Node, C++, SQL, Assembly, Powershell, Ruby, PHP, Shell Scripting. Specialists advise beginning with Python, because it is the commonest used language for programming, and has also been acquired by some of the major associations. For example, Reddit, Google, and NASA.
Networking skills
The skills that are thoroughly used to check the proper functioning of computer systems are known as Networking skills. One must also be specialized in linking various operations and connecting them efficiently so that there won't be a break-out in the middle of the process. Under Networking skills, Subnetting, routing protocols, Voice over IP(VoIP), DNS, Virtual Private Networks (VPN), encryption techniques and technologies, secure network architectures, and network security technologies such as encryption and firewalls are mandatory to be acknowledged.
Eligibility criteria for Cyber Security
First of all, to become a Cyber Security Engineer one must look for the companies and the type of fee structure, and overall placements each faculty provides. Most importantly, one must search the criteria demanded by FAANG while recruiting Cyber Security Engineers. FAANG is a group of four or five most dominant Tech Companies in the world that provides the maximum number of jobs in the Cyber World. So, to meet the minimum qualification criteria of this organization there are some steps given below:
One must have a degree of B.S. in Computer Science. Or, if not, they must have the work experience of the similar time as it is spent on pursuing a computer science degree.
One must be highly skilled in Experience Designing. 
They must know how to implement security features and enhance them with the latest technology.
One must have an idea of creating distribution systems on a large scale. This can be achieved by the experience of five years on average. 
Different periods may vary in different companies. One must have accurate knowledge of technical depth in either reliability or allowance. 
They must be aware of the key management systems and have a degree in cryptography.
According to the psychometric test, one can choose from Commerce, Arts, and Science to pursue a career in Cyber Security Engineering. They will face no problems as long as they can get a minimum of 40%+ in all the subjects of their stream. But if one would have to choose one preferable stream for Cyber Security Engineering, then they must have graduated 10+2 in Science Stream with more than 50%+ in all subjects.
Is Cyber Security paid well?
In recent years Cyber Security has become one of the most influential fields in business, and the need to hire competitive candidates each year has grown more than 31% since 2019. Tech Companies are actively participating in placement events to find worthy employees, and since this is a new trade, the number of employees is less, and are paid thoroughly well for their jobs. The highest-paid position in Cyber Security Engineering is the Chief Information Security Officer which could reach up to $175,364 annually. 
Conclusion
Cyber Security Engineering also known as information security engineering and specializes in identifying theft and weaknesses in different kinds of software. One needs to have a certain set of skills for this field including soft skills, hard skills, execution skills, management skills, programming skills, and networking skills. To become a CSE, One must look for the companies, type of fee structure, overall placements in each faculty, and the criteria demanded by FAANG. CSE does not require coding and it's the most common software in Python. The demand for Cyber Security engineers has risen to 31% since 2019.
Frequently Asked Questions
What is grade A in security? 
Grade A is known as the highest rank in Cyber Security engineering. This grade depicts the low number of vulnerabilities, issues, and threats to be erased by the Engineer. As the seriousness of the number of threat indicators increases, the ratings descend.
Which is the best country for Cyber Security Engineering?
Singapore is known to have the highest number of Jobs in Cyber Security Engineering.
Is B.tech considered a good degree for Cyber Security?
Yes, B.tech is a better degree if compared to B.sc or B.E. It is because B.tch has the most related subjects regarding Cyber Security, and will be the most helpful to understand the basis of this field than B.sc or B.E.
What Is Cyber Security Engineering?