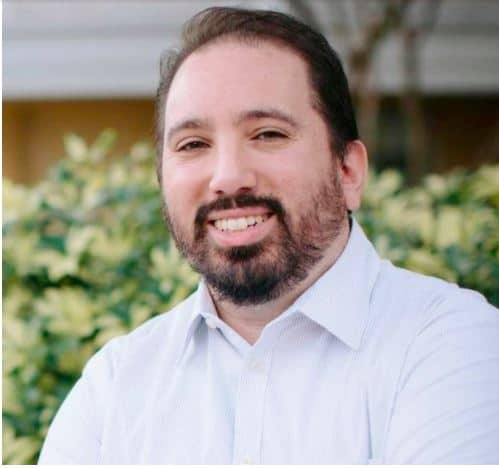 Wondering how to become a podcast producer? Learn from Mathew Passy, a Podcast Producer/Consultant at ThePodcastConsultant.com, a podcast agency that
How was your University time?
My time at college was uneventful.  Learned plenty about the media industry but truthfully, when I get into the real world, most of my experience there wasn't good enough to land my first job.  I had to do some trade school work in broadcasting for companies to take a chance on me. 
Why did you choose a career in this field?
I always love story telling, standing in front of a crowd and conveying information, chatting with and learning from interesting people.  I was also told I had a great voice for radio. 
What was your first job or nuggets from jobs you had that helped you get to where you are today?
My first job in the broadcasting profession was at NJ 101.5-FM and their network of NJ based radio stations.  I was a producer in the newsroom and assisted with ensuring content distribution on our network, along with digital content.  One big takeaway was say yes to any task or any opportunity handed to you.  No job is too small to make a good impression when you are first starting out. Or even later in your career. 
Same at my next job at The Wall Street Journal Radio Network.  I took any opportunity that was available, learned from anyone who was willing to share information, and always punched above my weight class in terms of responsibilities.  Even if I wasn't paid the big bucks, I still tried to do the big jobs to be a team player, be noticed, and learn everything. 
Today, I am my own boss, which was not something I ever planned.  I was laid off in 2014 when Dow Jones shut down its radio network and podcasting operations.  I was actually still looking for full-time work, when I was approached to help people with podcasting. I said yes since I had been doing it for the better part of 8 years in my previous jobs.  And what started a side-gig while looking for full-time work, expanded and grew into a business that was well beyond my dreams. 
But the way it grew was by having the same attitude.  That attitude is, no job is too small.  When clients had requests, issues, concerns, I would respond as quickly as possible and with as much information/assistance that I could.  Even if it was outside what I or many others thought I was being fairly compensated for.  It didn't matter.  In the early years, the only thing I had was my reputation with my clients and so making sure they knew they were always going to be taken care of is partly why they were so generous with referrals for new business.  And those opportunities fueled a bigger desire to make sure they were always taken care of as my way of saying thank you.  
Things are changing very fast in the industry; how do you keep yourself updated. Please list techniques or newsletters, podcasts, events, etc.
I subscribe to industry newsletter (podnews) and I am sure to follow the most forward thinking people in my space.  Surrounding yourself with smart people is bound to make you smarter. 
Any advice about CVs?
Less is more. 
Advice for someone looking for a job?
Do the job want to do while you're looking for the job you want.  In other words, find a way to offer your services directly to other people while you are hoping someone will hire you.  There is no better education than experience.  So get started asap and start making mistakes, learning news ways, building up good habits, and making a name for yourself.   
Why do you think you were selected among other candidates?
Probably because I was one of the first people to create a job that didn't exist yet.  Independent podcast producer was not really on anyone's radar when I got started and there were only a few others offering similar services when I got started.  I think I was among a group of people that helped to shape what a career in this space could look like. 
Lessons from jobs that you couldn't get.
If it wasn't meant to be, it wasn't meant to be.  You were either not the right fit (which saves you from a bad experience) or you messed something up in your interview (which you should learn from for the next bigger opportunity).  Remember, you're not just being interviewed for a job, you're interviewing them to see if that is really a place you want to work.  
Bio – Mathew Passy is a Podcast Producer/Consultant at ThePodcastConsultant.com, a podcast agency that helps individuals, brands, and small businesses develop, launch, produce, and promote podcasts. He is also behind AuditMyPodcast and InstantPodcastAudit, a service offering a full review of podcasters production, searchability, discoverability, marketing,and more in order to ensure they're not hindering their ability to succeed.  Mathew also Hosts Podcast Me Anything, Causepods, and is a co-host of the Jersey Jobs and Biz podcast. 
Also read How I became an expert in podcasting marketing
My Journey of Becoming a Podcast Producer