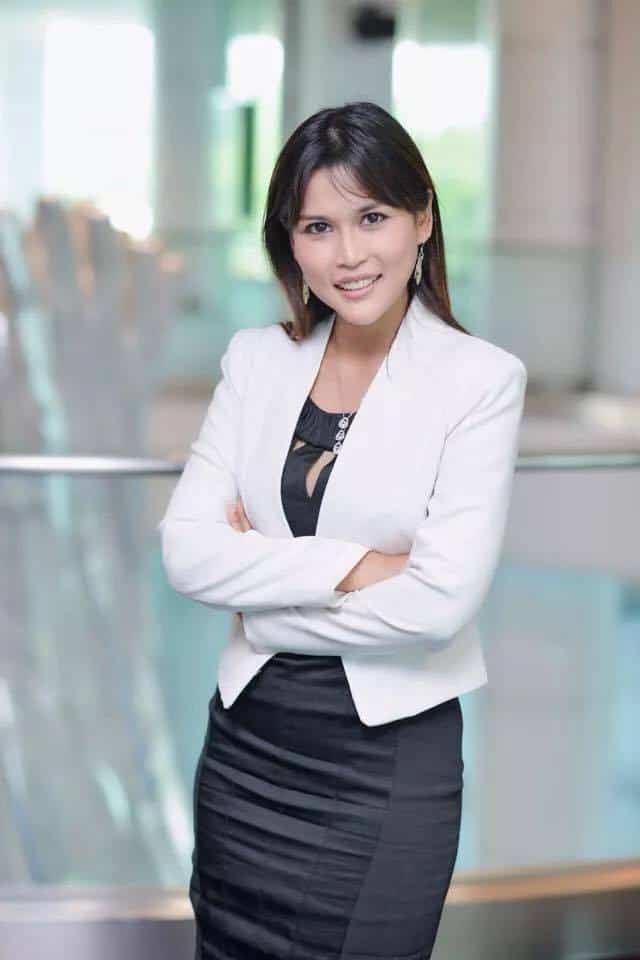 Name: Dr. Benz Ratanporn Choklpa
Current Position: CEO 
Company Name: MCN Consulting Co., Ltd. 
Business Name: Babble Space KidsCafe
My Goals: I just want to be both a wonderful mother and fantastic at my career. I believed it is possible. 
My Aspirations: All friends, people, and positive energy surround me. 
How I Become an MNC CEO?
Quick About Myself: I am thanking every day in my life that I am still healthy and ready for another new exciting day. There is no bad day for me. Every day is a challenging day. I have learned how to work through it and sleep with it. When I was young, I did what I have to do to earn money to survive after doing that for some certain years. Finally, I have my choice of work. Now I only do what I want to do and be passionate about it. 
Advised: For all professional job seekers out there, sometimes, we do not have many choices. We do what it's right before what it's love. One day, it will be your day that you could do what you love for the rest of your life. 
How was your University time?
I was a scholarship student most of my time. My family was really poor back then. Most it the time, I try really hard to get the scholarship, so my parent doesn't have to pay anything. More than that, I also have to work part-time, so I could have pocket money to study without asking from my parent. This doesn't mean my parent were not supportive. They were super parents, but only one thing you do is working harder than anybody else when you are born poor.
Why did you choose a career in this field?
I am currently the business owner of Babble Space KidsCafe and COO of Infinite Agency Co., Ltd. In Thailand. I always choose to believe that doing something you love and work with someone you believe in is the key to success. I want to wake up every day and go to work. Always excited to go to work. This is my passion, and it will always be.
What was your first job or nuggets from jobs you had that helped you get to where you are today?
My first was when I was 19 years old. My father passed away at that time. I have to quit full-time study to be part-time. I was working as a salesperson. I have no experience only to earn money quickly and fast is to sell something. I was driving from north to the south of Thailand every month. I believe I do not have a day off at all. Other than that, I also study online. I think I was sleeping 4-5 hours a day only. It was not the job I like at the time, but it is the only job I can get to survive. I remember said to myself every night that it will be better tomorrow. It always will be better.
How did you prepare for the interview?
I read, read and read about the company. All the information that available on the internet. I spend 6-8 hours researching the company, position, the person that I would interview with, the product, or event comments of the customer that available online.
Can you provide some book recommendations?
I actually read a lot of books. Most of them are Chinese fiction. I enjoy understanding how to manage people, what behavior is to predicts. This type of book is both enjoyable and increasing the knowledge at the same time.
Things are changing very fast in the industry; how do you keep yourself updated. Please list techniques or newsletters, podcasts, events, etc.
Listen a lot, hang out with young people. News, an always listen to your team members.
Any advice about CVs?
Short, clean, easy to read. Moreover always adjust your CV in every job your apply.
Advice for someone looking for a job?
Suppose you have no money to pay rent, or food, or taking care of your family. Just take it any jobs that legal. It doesn't matter you have to service to be better in the next day. Suppose you are lucky, in the position that you can choose. You should pick the career, not the job. The one that you can see yourself in the next 5 years very clearly.
Why do you think you were selected among other candidates?
My boss said I have to spark in my eyes. It means you feel excited about the job, the company after you study them before you went to the interview. Most of the companies take the ones who willing to learn over the one that has more experience.
Lessons from jobs that you couldn't get.
Always be careful every time you spend, because time it is only one thing you cannot get it back.
Also read How Chris TDL went from Apple Developer to CEO of a multinational.