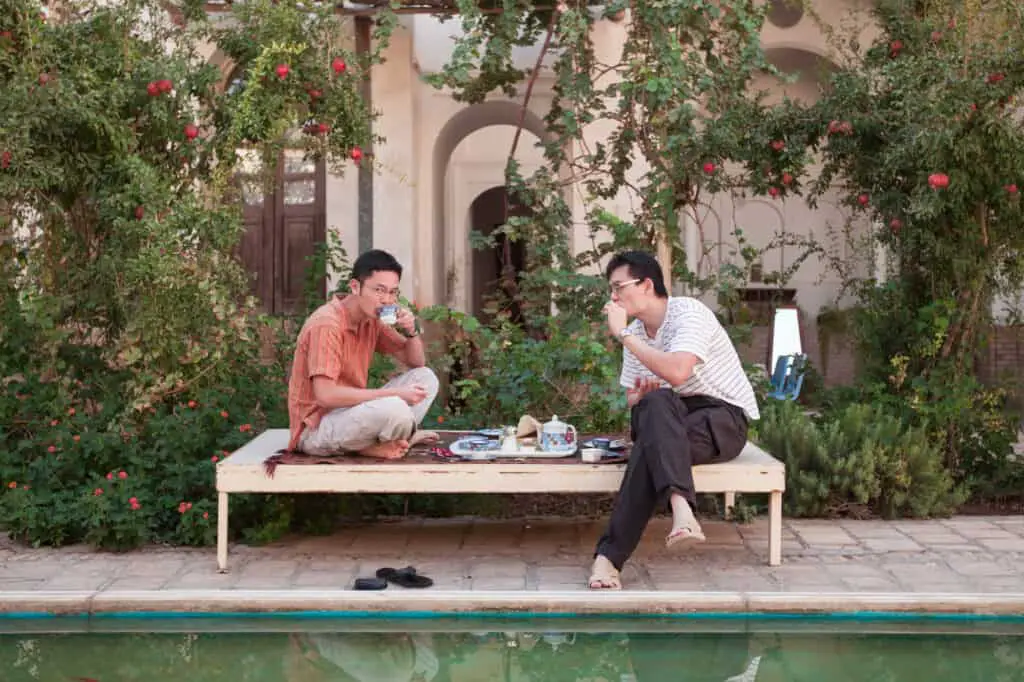 At a glance, there seems to be nothing common between the two. A surgeon works in hospitals, cares for the infirm, and is often found in the operating room. A photographer is a creative who produces visual arts, observes the world behind his camera, and spends hours mastering the art. Although these two do not share many similarities, they require one particular attribute to excel: attention to detail. Here, the article concludes how I Am A Surgeon And A Photographer.
How I Am A Surgeon And A Photographer?
My name is Yaopey Yong. I'm from Malaysia but currently residing in the UK. I'm a surgeon and a semi-professional photographer. I work in vascular surgery in one of the hospitals in the UK. My day-to-day routine varies but involves a combination of looking after patients in the hospital and seeing patients in the outpatient clinic, operating and dealing with whatever emergencies that come through the door. My day typically starts at 8 am and finishes at about 5 pm. The working hours are longer until the late evening when I'm covering emergencies. I work weekdays and some weekends, which works out to about one every four to six weeks.
When I'm not at my day job, I like to spend time with my family and dive into the photography world. I could be going out taking photos, editing images in the digital darkroom, or sharing photos on social media. I have an educational photography blog where I publish articles on photography tutorials and creating online courses for those who like to learn my photography style. Sometimes, my images would be noticed by someone else, and I would be approached to see if I want to collaborate on projects. Right now, I'm also setting up a dropshipping service to sell photography prints. My images have been published in books, magazines and shown in exhibitions.
People often ask how do I find time to juggle between the two. More interestingly, how do I find the mental and the physical energy to get things done in both. Although I enjoy being a surgeon, there is a part of me that always wanted to do something else. It is a way to help me avoid burnout, avoid plateauing in life, and learn and grow constantly. I still have much to learn about entrepreneurship in photography. Not knowing what opportunities lie ahead really excites me a lot and gets me going every day!
How I Become A Surgeon?
Getting into a medical school wasn't as competitive as it is now. Medical schools were undersubscribed at the time, and one didn't need to be top of the class to be enrolled. After submitted my application form, I received an invitation for an interview. My interview was fairly short and simple, where I was asked really generic questions such as "why do you want to become a doctor."
Most people often say something along the line of "I want to save lives," but interviewers have heard that so many times that they become numb with the same answer. Although it is old, this question is still being asked in medical school interviews. My opinion is to think about it beforehand and really tell the truth. Whether you care about people or are interested in human science, there is no right or wrong answer here. Whatever you say should be unique to you only.
My university time in medical school was one of the best times in my life. I have met people and made friends that I still keep in touch with today. Some of my friends have ventured out, and as a result, I have friends all around the world. Because I spent my clinical years at the University of Glasgow in Scotland, I get to travel a lot. Most of my university breaks were spent backpacking across Europe and other parts of the world, including the less-traveled places like Iran, Pakistan, and Tibet. I think traveling changes a person in a good way. It broadens the mind and opens your eyes to things you never imagined possible. It helps you grow as a human being.
After graduating from medical school in the UK, I spent two years as a foundation doctor, where I rotated through different medical and surgical specialty placements to gain wider exposure. Being a foundation doctor is quite a clerical job. It is like at the bottom of the "food chain" in the medical field, not as glamorous as you would imagine or seen on tv shows like ER or Grey's Anatomy. After completing that, I had to make up my mind about what I wanted to do with my medical career. This was when I had to apply to the specialty training where I want to practice medicine in.
I wanted to do general surgery, which is a competitive specialty to apply to at the time. The competition was fierce, and I didn't get the job. Aware of my shortcomings, I went into research in the hope of boosting my CV in preparation for the application next year. I spent the next two years in clinical research, conducting my own research project, writing grants, publishing papers in peer-reviewed journals, and presenting my work at national and international conferences.
At the end of all that, I obtained a master's degree for my research work and had a much stronger CV. In hindsight, I'm glad I researched because it helped me become more mature as a doctor and made me more interested in vascular surgery. I spent a couple of years more after research in clinical work before applying for a specialty training job again, and I got it this time. Surgical training takes another 6 years before one can become a consultant.
So, why did I choose to become a doctor and eventually specialized to become a surgeon? My answer is going to sound really disappointing. I applied to medical school because I could with my grades in school. I wasn't one of those who really wanted to become a doctor one day. I just went with the flow. Having said that, I have no regrets. I have had a great time throughout my journey, and I enjoy what I do today. I chose to become a surgeon because I'm good at hands-on work, and I knew I could use it to do something. Seeing people get better after surgery gives me a sense of satisfaction.
Medicine is constantly evolving because there is so much ongoing research to understand more about the human body and how best to treat diseases. Like technology, new information emerges every day, and we have to keep up-to-date to provide the best health services. This is called evidence-based practice. As part of my continuous professional development, I'm required to attend a certain number of conferences and courses relevant to my specialty. As a doctor in the UK, I'm also required to undergo revalidation, a process that happens every few years to ensure we are aware of the latest research, guidelines, and clinical practice.
My advice for those who are considering a medical career is don't do it for the money. You are not going to become a millionaire. But what you are going to have is job security, as witnessed during the COVID-19 pandemic. Many people have lost their jobs or are furloughed, but the medical professionals can still bring food to their table. It would be best to accept that it is hard work and the working hours are long. You might not see your friends and family as much as you like, and you may not always be available in the evenings, nights, or weekends for social engagement. If you enjoy working as a team and care for people, then a medical career might be for you.
How I Become A Side Hustle Photographer?
I've been exposed to photography at a young age because my father was an avid photographer. He used to shoot with an analog Olympus camera with manual focus lenses. The bookshelf at home was always full of photography books and magazines. Sometimes, I would flip through them to admire the photos printed on these nice glossy papers. Occasionally, I would sneak out my father's camera to figure out how it works, to pretend I was taking photos with it.
I wasn't hooked on photography until I was at university studying medicine. As mentioned before, I traveled a lot during that time, and I guess photography fit in naturally because we all wanted to take nice pictures while exploring new places or on holiday. This is when I first started taking photos with the intention of "photography art" in mind. My first digital camera was a Canon IXUS 400, which was a humble 4MP camera. Years later, I upgraded to a Canon 40D and subsequently to a full-frame 5D Mark II. In the beginning, the photos I took were mainly to document where I have visited, the people I was traveling with, and nice views that I find interesting. As I learned more about the art of photography, I started to pay attention to my photos' aesthetics. I gradually spent more time analyzing them, editing, and invested in photography courses, equipment, and software. I have developed my personal photography style with experience and moved on from just aesthetics to incorporate storytelling in my images.
I considered myself a self-taught photographer as I didn't have any formal education or training in this field. With the advent of the internet, information is more readable available than ever. There are so many things you can learn from photography websites or the work of other photographers. Having said that, there are also plenty of excellent books related to every aspect of photography, from how to operate a specific camera, editing images to more subjective topics like the emotional expression in fine art photography. I learned most of the photography through trial and error, which means I took a slightly longer learning curve to arrive at where I am today. Apart from online tutorials, I have many books that helped me master the skills that define my photography style.
Here is a list of books that I thought are very informative to help improve photography skills:
The Digital Negative by Jeff Schewe
Photograph Like a Thief: Using Imitation and Inspiration to Create Great Images by Glyn Dewis
Mastering Photoshop Masks: Professional Strength Image Editing Techniques for Photographers by Robin Whalley
Mastering Photographic Composition, Creativity, and Personal Style by Alain Briot
The Photography Storytelling Workshop: A Five-Sep Guide to Creating Unforgettable Photographs by Finn Beales
As I gain more experience over the years, I started a photography blog. I didn't know what I should blog on initially, so I started writing about photography basics, such as the exposure triangle, different types of lenses, how a camera works, etc. Shortly after, I realized these could be found widely on the internet, so I changed my focus on what I do best at the time, which is high dynamic range (HDR) photography. I also just discovered luminosity masks, so I started publishing articles on these topics. These articles are free and are available on my blog at www.fotographee.com. Over the next few months, I struggled to write about HDR photography as I feel I have exhausted the topic. After all, HDR photography is a particular way to create images. Naturally, there is only so much you can write about it.
I started brainstorming how I can move forward with my blog. I really like the "art" of photography, which is the science behind producing compelling images through the strategic use of image composition, color, and tones. The majority of these are done in post-processing with software. I firmly believe in the skills of using a camera rather than buying the latest gear and all the fancy gadgets. Eventually, I decided that my blog is about image creation techniques, be it camera skills or editing techniques. This is the reason why I don't write any articles on equipment or software review.
As I had no digital marketing experience, I spent a lot of time researching, studying, and enrolling myself into courses to help me market my blog. I began with a heavy focus on search engine optimization (SEO) but gradually shifted towards creating quality content. Following a few years of experience, I found producing good content is more important than SEO. Although I don't write articles with SEO in mind anymore, I make sure it ticks all the boxes on my SEO checklist.
My photography blog started to gain traction over the years. Even though the larger, well-organized platforms attract thousands or millions of traffic, mine has a smaller but close community. I wanted to leverage and monetize my blogging effort, so I started to create online courses that I thought people might be interested in. While that is an ongoing project, I have received contacts for collaborations with other platforms and photographers on a fairly regular basis, which I declined more than I agreed to. One of the collaborations was with a digital education platform to create a photography course that involved traveling to their studio to film the course.
Recently, I have started a new project to sell photography prints. I'm in the process of setting up my online store and planning all the logistics as I'm writing this article. I know I have quite a lot going on. My ultimate plan is to hire virtual assistants to do most of the work for me. It is totally possible to have a side gig (or two!) no matter how busy you are with your regular job. I see my side gig as a fun project that keeps my mind fresh and stays creative. Another reason I have these side gigs is to diversify streams of income. Even though my medical job allows me to live comfortably, I'll never know what might happen in the future. I think it is good practice to have something on the side as a backup.
If you are like me, have a day job, and wonder if there is more to life, my personal view is to follow your instinct. There are many resources out there to help you, here are just a few to get started:
If you have any questions, feel free to contact me
Also read How I Became an Affiliate Marketer & Freelance Writer
How I Am A Surgeon And A Photographer?