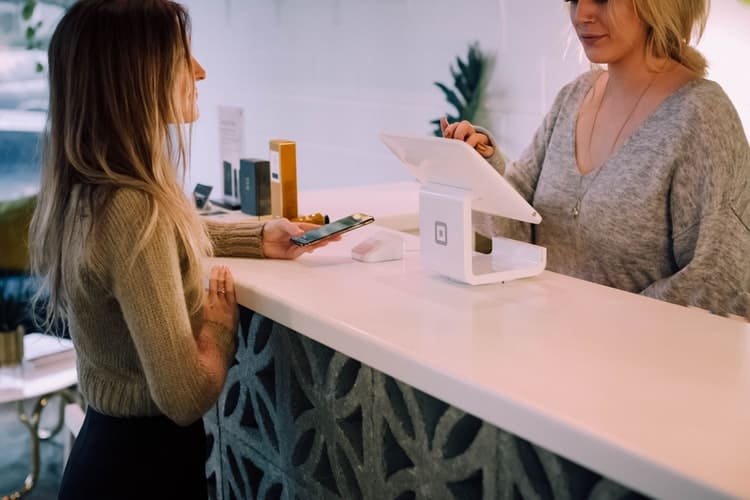 Have you ever wondered, how does it feel like to work at Bath and Body Works? I mean, if you are a girl, you probably have, right? Well, in this article, you will learn all about working at Bath and Body Works. Also, some bonus tips for you if you are about to apply for the job!
About Bath and Body Works
Bath and Body Works is an American retail store founded by Les Wexner in 1990. It is headquartered in Reynoldsburg, Ohio, United States. It comes under the L brand umbrella. It was considered the largest bath shop in the whole United States of America in 1997.
The interview process for Bath and Body Works
Before going for an interview, you are supposed to apply for the job online on their official websites. At some locations, you are required to fill an application form offline by visiting the stores. Once your application is approved and the slots are available, you will be called for an interview. Like at any other interview, here you will be asked some basic questions. For example, how would you sell a product? What is your availability? Have you any previous work experience? For an interview, there might be a group of five candidates. It varies depending on which store you have applied to.
What are the working hours of Bath and Body Works?
You must know that nobody works full-time at body and bath works except for the manager and the assistant managers. As you know, at first you will be working as a seasonal worker. And as a seasonal worker, the hours you will get are very few, if not any. So you start as 3 to 6 hours a week. When they see you are a good worker, they will start giving you more hours, like 16 to 20 hours a week, and you will become a regular employee. 
What are the work positions at Bath and Body Works?
Sales associate
As a sales associate, you have to sell the products. Sales associates just stand in front of the store, welcome the customers, and tell them about the promotions and all that stuff. To work in this position, you need to have good communication skills and knowledge of all the products. Not to forget, your marketing skills will also come into play in this role.
Cashier
As a cashier, you work on the register. You have to scan the products, make bills and things like that. Your company will train you about the questions they want you to ask the customers. You have to quickly and efficiently answer any questions customers might have. You also replenish items when you are not busy at the register.
Replenishers
As a replenisher, you just have to make sure that the products are on the wall and if there aren't any, you have to get some and put it on the wall. You need to make sure all the tables are nice and full. So basically, you need to make sure the store looks good.
Keyholder
Keyholders help open the doors, they receive shipments, and also they have access to the register. Keyholders are considered low-level managers. During holidays, there is a floor set where you have to change the whole store. Sometimes you have to work in a row overnight and basically, your shifts start when the store closes. 
How much does an employee get paid at Bath and Body Works?
The salary at Bath and Body Works varies depending on your work positions and of course your seniority. The average minimum wage for a sales associate is $12 per hour, $35 per hour for a store manager,$13 for a key holder, and $12 per hour for a cashier.
What are the benefits of working at Bath and Body Works?
1. You get gratis!
As an employee, you will mostly get a monthly gratis of whatever the new collection is. The reason is that Bath and Body Works tend to come out with new things every six weeks. But you have to do role-playing scenarios to get those. Because the whole point of getting gratis is technically for you to try out new products and recommend them to the customers. And the gratis ranges from one hand sanitizer to a whole collection of 20 products.
2. Employer's discount
As a store employee, you will get a discount of 30% off on almost every product at Bath and Body Works. Also, you can use that discount in Victoria's Secret as well because they both come from the same company. So to anyone who loves shopping at these stores, it is a great perk. But it sucks sometimes because you cannot use the discount if there is already a sale going on. 
3. Decent pay
Bath and Body Works pays its employees a decent amount of money. If you are in college and want to make some money to pay your bills, it is a great option to work at. Because compared to other retail stores, the salary here is pretty good, and it is not a minimum wage for sure.
4. If you have less time to devote to a job, work here!
As I mentioned, the hours you get for working at Bath and Body Works are very low so if you are busy doing college and still want to work in your free time, this is the best place.  
What are the downsides of working at Bath and Body Works?
1. Pressure to sell
Oh god! This one is so tough. I'm sure if you go in as a customer at Bath and Body Works, you notice this pressure like the sales associates are always trying to shove products down your throat. And the reason for that is there is a lot of pressure from the management to sell.
2. Few hours available to work
As you know, at an entry-level job you will be working as a seasonal worker at Bath and Body Works. Keep in mind that the hours you will be given are very few unless you're good at doing your job. So if you need to make more money, it is going to be very tough since you will be paid for an hour. 
3. You will notice some dishonesty
Since you will be commissioned for your sales, there will be some kind of competition going on between the coworkers. When the cashier asks the customers, who helped them with their sales and when they don't remember the name, they will assign the sale to themselves. This will increase their number of sales and thus the sales associate will suffer.
Some things you must know if you want to work at Bath and Body Works:
1. Most probably they will hire anyone as long as they can work whenever they need you. So if you have open availability, they will hire you no matter if you have experience or not. 
2. There is no specific training you get at Bath and Body Works. For example, as a sales associate, you will be shown some videos about selling products then they just throw you onto the floor and ask you to sell products. As a cashier, you will be trained a little on the register.
3. If they hire you and you don't get that many hours, it is probably because you are not doing your job properly or you are just too slow. Keep in mind that you have to be one of three things; a good cashier, a good sales associate, or a good replenisher. 
4. The interviews for seasonal employees are most probably carried out in groups of candidates only. So make sure you stand out and give your best. 
5. Try to be on high energy while in your interview. Let me explain why, so you might have noticed that the employees at Bath and Body Works are always on high energy, bubbly and engaging. So, you have to be like that to get hired. Since the company is always on the lookout for people like this.
Conclusion
In my opinion, you should work at Bath and Body Works because there is no single major reason why you should not except for a few working hours. But if you are busy doing another job or if you are a student, just give it a try. I mean, they have decent wages; you get free stuff and discounts, what else do you want? Yes, I know it is not that a big deal but, for a student or teenager, it is enough. You will learn more about skincare and all and will start taking care of your skin seriously. You will get a lot of insight on a lot of products such as how it works, is worth it or not, and things like that? So if you are a girl, it is going to help you a lot.
This was all about working at Bath and Body Works. 
Hope you learned a lot about the company and the experience of an employee there. 
Thanks for reading. Have a nice day!
Frequently asked questions
What is the minimum age requirement for working at bath and body works?
The minimum age required for work at bath and body works is 18 for all work positions.
How should I dress for bath and body works interview?
Dress formally for a management position otherwise wear a T-shirt and dark jeans.
Does bath and body works pay weekly?
Bath and body usually pay the employees biweekly (every 2 weeks).
Does bath and body works allow colored hairs and tattoos?
Do bath and body works always do group interviews?
Only when there are multiple positions available.
Working at Bath and Body Works- Job Positions