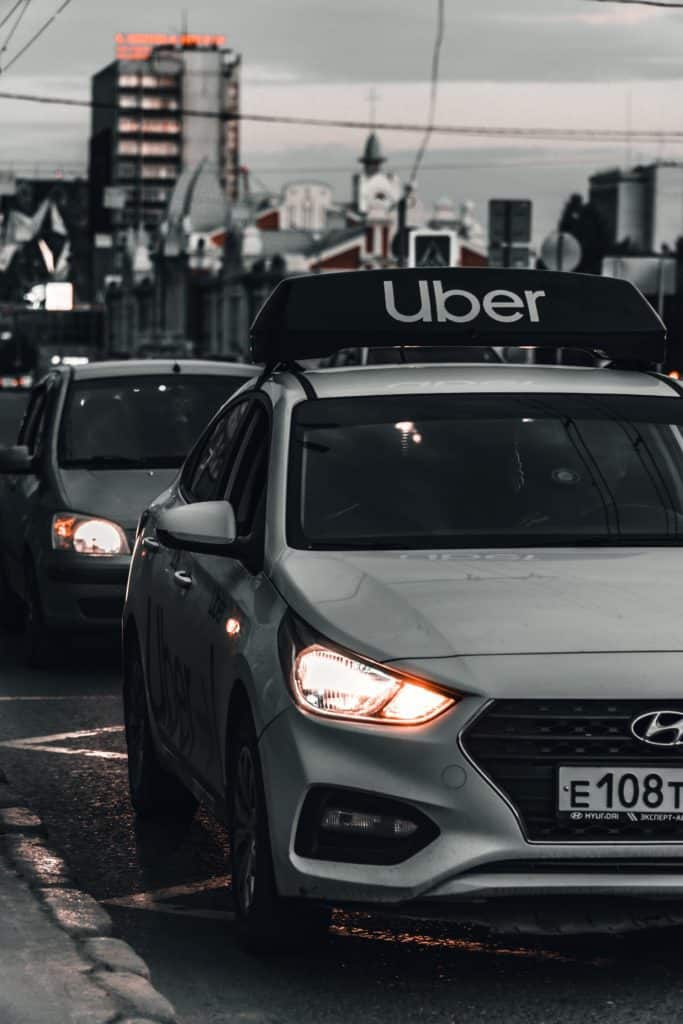 If you don't know what Uber is, then you have been living under a rock. Uber can best be described as a sensation that gripped culture in the 2010s and continues to shake the world of transportation. But who owns Uber, and how does it all work?, we will discuss this in the article over here.
The Ownership of Uber – Who Owns Uber?
Uber Technologies, known as simply Uber, is a transportation company that brought together technology and transportation. This mix has changed the way public transport operates worldwide. The idea for Uber came from the minds of Travis Kalanick and Garrett Camp, who perused the idea into a reality. A reality that was a hit with users but attracted the attention of many investors who aided in Uber being as big as it is today. Uber became a public company in May of 2019. This development meant that ownership of the company was divided between institutional investors and individual shareholders. Institutional investors own a large portion of the company of about 73%, with shareholders owning the rest. 
According to a report made February 16th, 2021, institutional investor Morgan Stanley owned 6.9% (estimated value of over $6.2 billion) of Uber shares, making the multinational financial services and investment firm the largest shareholder. Sands Capital Management LLC with 1.975% (valued at $1.78) and Tiger Global Management LLC with 1.569% (valued at $1.41billion). Dara Khosrowshahi, CEO of Uber, owns the largest share of 0.05% as an individual shareholder. Other major individual shareholders are Uber Chief Financial Officer Nelson J. Chai and Chief Legal Officer Tony West, who own 0. 01%.    
How It All Started?
Before there were shares and billions to speak of, Uber was a mere idea born from the frustration of two friends who couldn't get a taxi.  While attending a conference, LeWeb in Paris 2008, Kalanick and Camp failed to hire down a taxi. The simple concept of easily ordering a car from your phone stuck with Camp after the two had returned from Paris. Seeing great potential in the idea, Camp bought the domain name UberCab.com and worked on the project on the side. 
Kalanick came aboard as an advisor to the UberCab Company. Uber, then called UberCab, made its debut in 2010 in New York with three cars. Needless to say, the rest is history. Before long, not only were customers lining up but so were investors. By 2011 the company had gone international and launched in Paris.   
Uber's Appeal and Expansion 
Uber has become something of a household name and a company that is entwined with a generation. The company incorporated technology into the mix through avenues like smartphones, and GPS tracking had paid off well when the tech was on the rise in a major way. An innovation that made Uber a start-up company to watch, investors poured in millions that propelled the company worldwide.
The Uber app made transportation reliable, safer, and convenient as opposed to taxis. The app's rating system ensures quality service to the customer, from the availability of drivers to the state of their vehicles. The use of credit cards as a payment method is safer for both users and drivers. Plus, with more and more people getting smartphones, the service concept makes more sense and is accessible. 
Uber also appeals to the times we all could do with extra income, and making your own hours makes the deal sweeter. Anyone can become an Uber driver as long they have a valid driver's license, and up to the standard car, and a clean criminal record. Another important thing to note in Uber's structure is that, unlike its competitor's major control of the company, it is reserved for the founders. Uber operates on a one-share, one-vote policy. 
The company's transition to a publicly traded company on the stock market was an exciting time, with analysts estimating Uber's value at over $100billion. Unfortunately, Uber's IPO made waves for the wrong reasons as the company became the largest first-day dollar loss in U.S. IPO history. 
In shocking revelations, the company confirmed it is struggling to make a profit. Still, Uber's expansion into transporting food (UberEats), package delivery, and investing in the electric scooter hiring company, Lime amongst other ventures, tells us the end is far from near for the tech giant.     
Controversies 
The success of Uber isn't without its controversies and conflicts. Chartering into new territory can be tricky. The company has had many problems with the traditional taxi industry that has been directly put at a disadvantage by Uber. The changing of UberCab to Uber was due to a dispute with the San Francisco taxicab community. Many in the taxicab community feel that Uber presents an unfair disadvantage to them as Uber doesn't play by the same rules as generic taxis requiring items like pricey license fees. 
The company has also come under fire for its relationship with its drivers, who were considered freelance agents who don't qualify as employees. Hence Uber avoids bestowing certain employee benefits on drivers, a problem that has been rectified in Uber territories like the United Kingdom, where drivers are now classified as employees. The relationship was also questioned when it came out that in New York, Uber had mistakenly charged commission based on pre-tax earnings. While the transportation company chucked it off as an accounting error, the incident raised some concern. 
Uber Technologies has also faced serious backlash due to co-founder and former CEO Kalanick's leadership and affiliations. A 3,000word blog post made headlines in 2017; the post detailed the company's sexist and hostile culture. Kalanick's stint as former U.S.  president, Donald Trump's advisor also made things worse for Uber's co-founder. The blog was a key driver for the famous Holder investigation that ultimately led to Kalanick's resignation from the post of CEO, which Khosrowshahi took over in 2017.  
Frequently Asked Questions
How can one purchase Uber shares?

The first step would be to choose an online broker. Luckily or unfortunately, there are many online brokerage facilitators to choose from these days, each with its own terms, conditions, pros, and cons. One gets to choose what works for them in their quest for the Uber pie.
The next step would be to create an account on whatever platform's website you have chosen to work with. Creating an account can differ from site to site, but one can expect to be asked to provide information like one's name, phone number, some kind of identification, and possibly a valid email address.
Once your account is set up, log in and look for the deposit funds option. As stated before, platforms differ, so the payment methods accepted may vary as well. But most brokers accept debit cards and bank transfers but not all electronic wallets like pay-pal and Vnemo are accepted. After selecting what payment method one desires, you will now have to deposit the money you wish to invest in Uber.
At this point, one will have to make their way to the shares section of their broker's website. Here one will have to look for Uber and check the current price of the company's shares. If happy with the pricing, one can now put down how many shares they want and place an order.
As soon as your order is placed, your brokers do the rest, and presto your Uber shares will be registered in your account.  
Is Uber a safe investment? 
Any investment is a risk; stock markets are subject to peaks just as much as dips. Before investing in any company, it is important to consult a professional stockbroker for advice. Things such as the COVID19 pandemic have affected Uber's business and, of course, its share price, but note nothing lasts forever. The roll-out of the COVID19 vaccine has significantly affected Uber's stock market value as people are starting to travel more again. According to a Forbes article written in April 2021, things are looking up for the company, with revenues projected to go up by 45% this year alone and by 36% next year.  
According to Investopedia:
Fidelity Investments is the best stockbroker by far.
TD Ameritrade comes in second and is a great choice for first-time traders.
Tastyworks is third with a vote of confidence when it comes to giving traders not only options but also low prices.
Conclusion
Love it or hate it, Uber has definitely impacted the transport industry, restructuring the transportation sector and providing a great way to earn extra money. The company going public allows normal people with the funds to get in on the action as the company definitely shows it can continue growing. The company's forward and green thinking seen in ventures like Lime and the self-driving car gives a sense of inclusiveness and care that kind of makes Uber everyone's company. 
Who Owns Uber? – History and Controversies