"Tell me about a time you failed" require eloquent answers like all other questions that come your way. The interviewer inclined forward that you may win the job. Then he may ask what you are not ready to expect, "Tell me about a time you failed."
Job seekers often seem confused with this type of question. These questions often trap the candidates unaware and respond to them being nervous.
No doubt, you want to impress the person interviewing you. It looks awkward to describe an event when you could not perform successfully.
However, you can answer this question in a way that your failure story may put you a step near to your success. If you answer honestly and narrate the occasion, you failed, you may attract the interviewer. Keep your answer thought-provoking to tell them about a time you failed. Learn the methods and solutions that will help you in answering this tricky question and secure the position.
Try to understand the reasons for raising this question.

When you try to know the reasons why the interviewer wants to look into your failed attempts. You may be in the wrong if you believe that employers are anxious to know the shortcomings hidden in your personality. Even they are not interested to expose these failures to kick you out of the arena.
The interviewers are in search of the person fit for the situation, so you may be the right choice as they expect for every candidate. Thus your answer may prove full daylight in knowing minutely all the aspects of your career. Most of these points are enumerated as under.
The employers want to know:
How much you are truthful in describing your failure story?

What feedback did you receive and how you made it helpful in correcting your mistakes of past attempts?
Are you now feeling strong enough in the process of taking remedial measures?
Are you possessing the abilities to correct your defects?
Have you learned anything from your failure?
What is your ability to face criticism?
Are you aware of the reasons for your failure?
Are you ready to acknowledge your mistakes causing you a failure?
Consequences of answering the question, "Tell Me About a Time You Failed"
We must know some relevant information to overcome the consequences of answering the tricky question, "Tell me about a time you failed. "It is not necessary, that you will face this question in all the interviews. But you must be prepared enough to answer this question in every interview.
If this question is raised on you and you are not expecting it then it can put you in an unfavorable situation. The question will unleash your weaknesses, you will likely to face an awkward, fearful, and embarrassing atmosphere in front of the employer. 
You should focus on stating failures, not disasters. The failure must be real, not hypothetical. You should be honest in talking about your failures. However, do not pick a failure that was a disaster. If, for example, you made some major mistakes in life but not relevant to your job hunt then keep such stories only up to you. Exploring the reasons for your failure.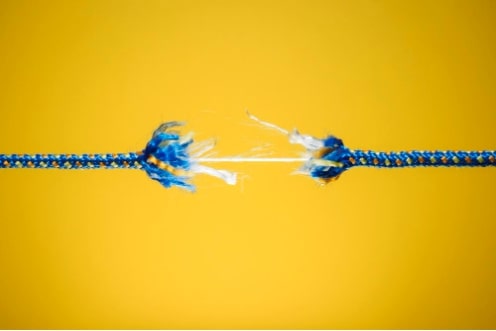 You need to fully put forth that you have done the great exercise on the correction of your mistakes. We discussed earlier that employers always desire to know: 
If you have successfully analyzed and responded to your mistakes or not?
Have you focused on what caused the mistakes or, you kept restricted yourself to the mistake itself. That you are sure about the mistake which caused the problem. The nature of the mistake causing an untoward situation, whether it was serious and inbuilt deeply in you, and if it can be addressed easily or not. Ponder upon the experience you learned
After you have noticed the mistake, you should exert your capabilities to grip on the experience achieved from that wrong action. This experience should reflect in your personality and apply automatically to what went wrong. It is very simple to say if you promised someone to complete a task on a certain date but you failed to fulfill the same. This will definitely result in the anger of the person you are disappointed. What experience you gained from this failure. Your promises without intention to complete will bring repentance to non-fulfillment. It would be better not to jump up on the wrong estimation. It is time to take a bold step to complete the work much ahead of the given time.
Put your experience into practice and cite during a job interview or express your efforts to act upon the lesson you learned to avoid doing the same mistake in the future.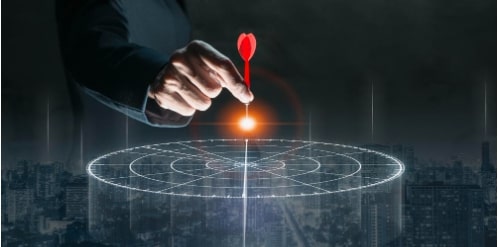 Example to respond to the question "Tell Me About a Time You Failed"
You may be enlightened from the sample answer discussed below
Example :
My work was to check the orders and shoe lots before dispatch to the clients. I was also looking after some more processes in the shoe factory. I get the order dispatched to different clients by relying on warehouse workers without matching orders with a lot being supplied. The warehouse in charge noticed that an order was being dispatched to the wrong destination which means that other order would also be wrong.

I noticed that doing the different tasks at a time does not liberate you from casting an eye on your work because it would result in extra cost and time and losing both the clients. The client "s business would also suffer because they might not be in a position to satisfy their respective consumers. Thus it was critical to give my complete consideration and take as much time as necessary to double-check the consignments before delivery. After that blunder, I became vigilant, more coordinated, and started organizing my most significant jobs. Upon my taking corrective measures, my manager once angry, now began to trust me and was happy till I work there. 
Morals of example:
The candidate answer depicts how he has committed the mistake. He pointed out the reason for committing the blunder. Later how he has corrected his behavior. Lastly, he stated that what was the result.
The result of pondering the mistake and acting upon the right path would result in the satisfaction of your employers. Also, notice that the portrayal of the slip-up is a lot more limited than the remainder of the appropriate response. You'll have to quickly portray your disappointment, yet your attention ought to be on what you realized and how you've improved from that point forward. 
The questioner would not like to tune in to a long anecdote about how severely you wrecked; the person needs to figure out how you reflect and develop from your errors.
Also read Why do you want to work here? (Best Sample Answers)
How To Answer – Tell Me About a Time You Failed