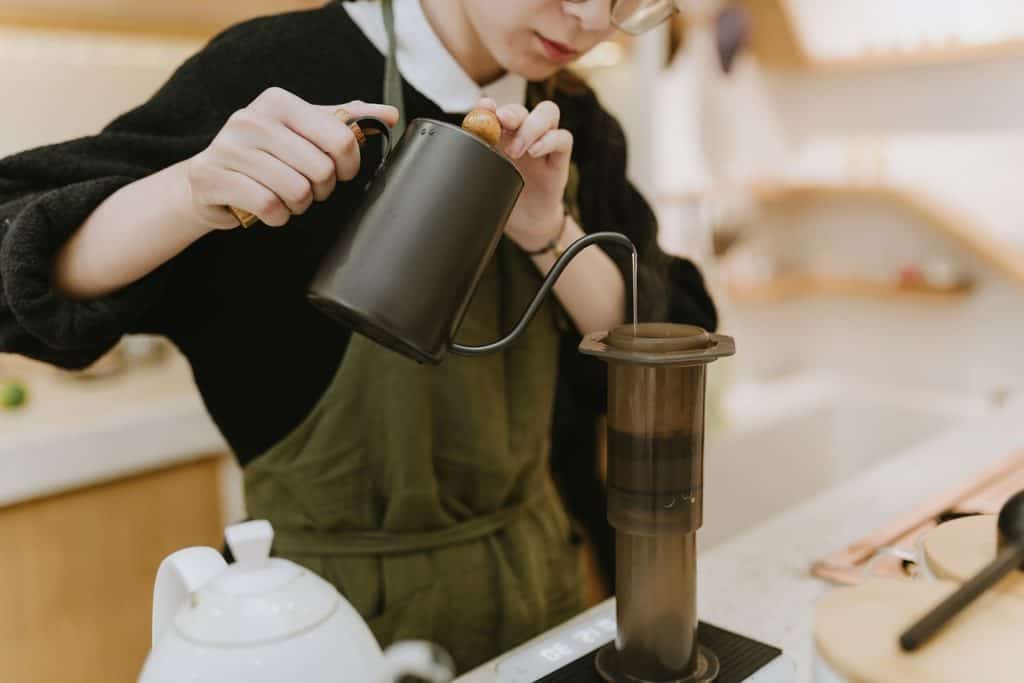 About Teavana
Teavana Corporation, founded in 1997 by Andrew T. Mack and his wife in Atlanta, Georgia, is an American tea company, having its headquarters in Seattle, Washington, United States. Andrew T. Mack and his wife got the idea for the company when they were on a road trip. Here, we'll see about Teavana Careers.
The company grew to have stores in different locations across the United States, Mexico, Middle East, and Canada. Starbucks acquired Teavana in a $620 million deal on the 31st of December, 2012.  However, due to underperformance, Starbucks 2018 closed down 379 Teavana stores. Currently, Teavana's tea can be found in Starbucks and other supermarkets. 
Teavana Job Opportunities
Job opportunities at Teavana are like every other tea company. They offer both full-time job opportunities and part-time job opportunities. Teavana also has entry-level opportunities for recent graduates. Working at Teavana means regular interactions with customers, Teavana values good customer relations, and good listening and verbal communication skill are must-have skills for prospective workers.
Knowledge of the varieties of tea brewed by the company is also a must-have for prospective workers. So if you don't know anything about teas or are not a tea lover, working at Teavana might not be for you.  But if you are a tea lover with knowledge of teas, you can turn your love for tea into a career at Teavana. 
Teavana is a fast-growing company with stores across America. Job opportunities at Teavana require innovation, passion, and dedication. The company's mission is to "become the most recognized and respected brand in the tea industry," and the company is constantly striving to achieve this by producing high-quality tea with various flavors. The employees work in line with this mission. 
At Teavana, as the company grows, the employees grow, the employees are continuously trained in skills and training that will propel them into a higher position at the company. Working at Teavana comes with a lot of perks which I will discuss later in this article.
Available Job Roles at Teavana
At Teavana, the barista job role is an entry-level position, and the job is part-time. Prior knowledge of tea and tea brewing is a requirement every applicant should have to be considered for this job, as the job role includes preparing drinks, baristas are also required not to have knowledge of tea brewing but also have a good customer service attitude, have a good verbal and communication skill, they will also stock the sales floor with the necessary accessories for sales.
The Barista job requires a high level of concentration and coordination; therefore, Barista is also required to stand for long hours, so before you apply, you need to sincerely check yourself and see if you can thrive in a barista job. Creativity and innovation are a requirement also. Baristas are to ensure that tea brewing is carried out cleanly and professionally. The ability to carry out multiple orders with a touch of excellence is a trait Teavana desires in her baristas. According to zippia.com and careerbliss.com, a barista at Teavana earns an average of $24,564 yearly. 
At Teavana, good knowledge of tea and tea products is a requirement for this job. In addition, the sales associate must have good customer service skills, customer relation skills, good verbal and oral communication skills. The sales associate works closely and reports directly to the supervisor.
Knowledge of sales or interest in sales is a requirement for this role. Before you apply for this job, you must first be sure that you are interested in sales. Sales Associates must be well organized and very coordinated and have a good knowledge of the company products. One of the sales associate job role perks is the bonuses earned when the sales target is met. The job is mostly a part-time Job. 
 At Teavana, Assistant Managers are responsible for training team members and supervising their daily job activities even though they work closely with the manager. Just like the sales associate, they are responsible for ensuring the sales goals are met. To be considered for this job, you need to have prior knowledge and experience in retail management, tea brewing, tea accessories.
Have an understanding of what customers want per time. Be very observant, have good communication skills, both oral and verbal. Must have good relational skills as you will be working with both your junior colleague by leading them and your senior (the manager) by following directives and reporting back to them. 
This is a leadership position that requires a high level of professionalism. At Teavana, the Retail Store Manager is responsible for general business management and operational compliance for an individual store. The Retail Store Manager works closely with the Assistant Manager and gives directives to the Assistant Manager regarding sales goals and team sales success. The Retail Store Manager ensures that the company goals are met in the retail store. They are responsible for hiring, assessing, promoting, and firing employees.
They are also responsible for making decisions regarding employees' work schedules and the effective running of the retail store. Prior knowledge and experience in management, sales, retail is required for this role. In addition, good leadership, management skills, good relational skill, and good verbal and oral communication skills are required for this role.
Other Job Roles Include;
Facilities Maintenance Technician
Manager in Training
Ecommerce Marketing Manager
Corporate Purchasing Associate
Operational Team Lead
Team Member 
Tea Shift Manager 
Virtual Team Lead
Staff Accountant
Visual Merchandising Manager
General Requirements for Working at Teavana
Even though Teavana has different job roles, knowledge and passion for tea are the number one requirement. You seriously need to love and have a passion for tea to work at Teavana, just as you need to love sport to be a sportsperson. All applicants must be eligible to work in the United States.
The minimum age requirement to work at Teavana is18 years, and the company requires a minimum High school diploma or degree as relevant to each job role. Prior work experience in a similar role and a good knowledge of the job role applied for are a plus. Good communication skills, both oral and verbal, and result-driven. Applicants are required to be creative and innovative. 
Teavana Salary
According to zippia.com, in an article released on July 7, 2021, the average salary of an employee at Teavana is $43,009. However, the pay at the company varies according to the role. For example, job titles such as manager, assistant manager, sales representative, and supervisor can earn an average of $68,935 yearly. In contrast, in job roles like barista, picker, the packer can earn an average yearly salary of $24,564. 
Teavana Job Application Process
Application at Teavana can be made both online and offline. You can walk into the nearest Teavana retail store around you with your resume for the offline application. There is a limitation to this as there may not be a job opening at the nearest retail store to you. Still, there may be an opening at other locations within your city or town. To save time and stress, you should opt for the online application as this gives you the comfort to apply for the job at home and allows you to search for other available job listings in different Teavana retail stores.  But there is no harm in trying. You can walk into the nearest retail store to you and check. It generally depends on you. 
For the online process, I will be explaining the step-by-step processes involved in the online Teavana job application below.
Step 1 – The first thing to do when searching for a job online is to know the type of job that you want, the company that you want to work and have a knowledge of the company's product, and working environment. Then you can know how to easily tailor your search to the job of your choice. In this case, the most suitable keyword search will be something like "Teavana job openings near me".


Step 2 – After doing the above, different job sites with job adverts of Teavana will be displayed and you have the choice of clicking on any, but it is advisable to click on the company's official website which is teavana.com.


Step 3 – Once the website opens, click on the "learn more" button to choose the career type you are interested in (Retail, Corporate, or distribution). Then click on the career type of choice. Once you click on this the available job will be listed, you also have the choice to tailor your search to your location. Once you've seen the job of your choice with your preferred location, click on the job and accept the privacy agreement.


Step 4 – To start applying for the job, you need to create a candidate account, a registration form will display and you will be required to enter your preferred user name and password, you will also provide your email address where you will be contacted. You will also be required to create your security questions and answers.


Step 5 – Like other application processes you will be required to upload your resume and other documents, you will also be required to fill in details such as personal information, your availability for the job (just to know if you will be available to resume work soon), your work experience, job source( where you got information about the job vacancy) veteran status (I forgot to state earlier that Teavana gives preference to veterans and veteran spouses), EEO info, questionnaire, application information. After filling in all the above, review your details and submit. 
After Application What Next?
Generally, the whole time between the application process and the job offer depends on the urgency to fill in a particular position. The whole process can last from one to four weeks. According to the review gathered by indeed.com from people working at Teavana, some indicated that the whole application to the interview and job offer lasted for about one week. In contrast, some indicated that the whole process lasted for about three weeks. Candidates who meet the requirements will be contacted by email, so I suggest you constantly check your email every day, preferably in the morning and night. 
Teavana Interview Process
The interview process at Teavana is stress-free and formal like every other interview in any other company. The interview is a one on one interview with the general manager who sometimes acts as the hiring manager. During the interview process, candidates are often served a cup of tea. As a result, the interview process always ends up more like discussing tea and your interest in tea, from preparing to the overall process. Candidates' knowledge and interest in tea often serve as the candidate's selling point.
Common Interview Questions at Teavana
Apart from questions like can we meet you? What is your strength or weakness, which are common interview questions in every other company? Some questions are often asked at Teavana, and I will be listing some with the answers. Please note that the answers can vary, you may choose to use the exact answer I will suggest, and you may choose to answer the question your way, but it is better to have an idea of what you will be asked ahead of the interview. To give you an edge? 
So here it is;
Why do you want to work at Teavana?
How to Answer:
Never mention that you need a job to meet your financial need. No company will employ any candidate that gives that answer even though most times that is the real reason a candidate wants to work. Instead, simply mention the fact that Teavana is the company you've always wanted to work for because you have read about Teavana and heard about what it is like to work at Teavana from people working there. You just fell in love with the company and the company culture, don't forget to mention your interest in tea and tea brewing, even if the job you applied for will not involve brewing.
Do you love tea? What do you know about tea and tea brewing?
How to Answer:
Study about tea, tea brewing. Honestly, you have to, even if you do not know anything about tea and do not have interest, cultivate interest, because if you want a job at Teavana, you need to know tea, speak tea, and know at least few things about tea brewing. Not to worry, they do not expect you to know everything or most things about tea and tea brewing, but at least you should know about tea, which shows your level of interest in the job.
Teavana loves candidates who are traditional and can relate with customers personally. So just be yourself and read about the company, company values, and mission.  I have listed and explained the things you should know about the company at the beginning of this article so if you skipped it, you need to go back and read it. Thank you for reading.
Teavana Careers-Job Opportunities, their Salary, and Duties