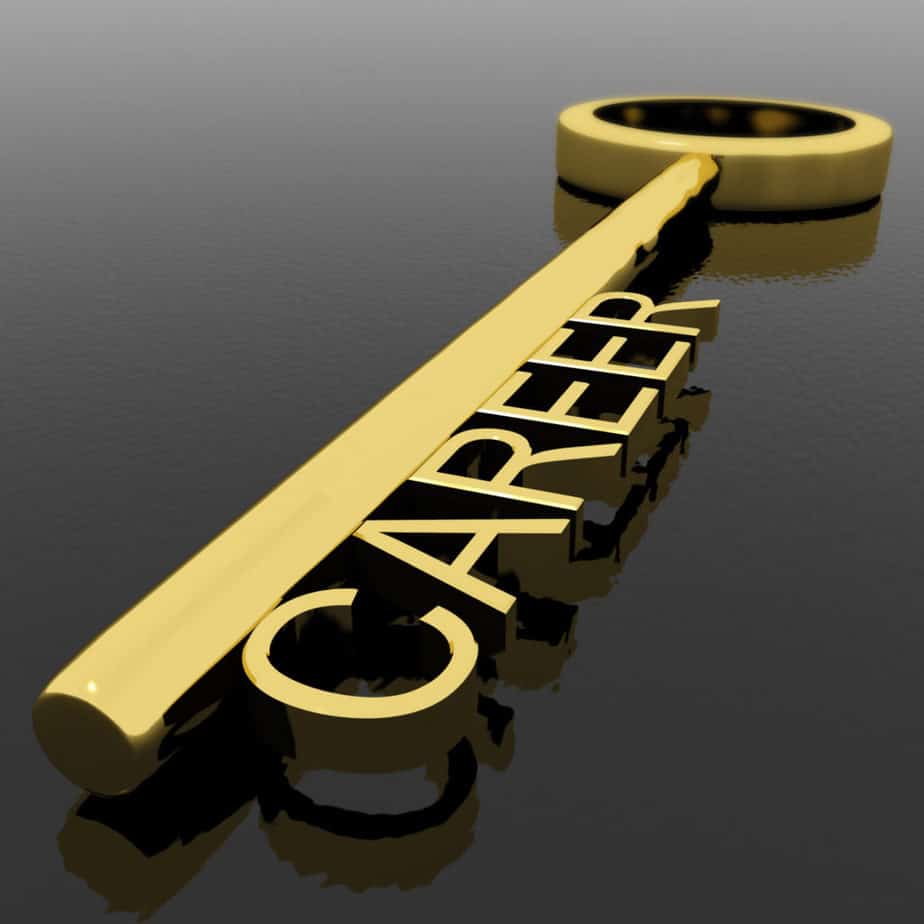 Smoothie King is a private American smoothie company. Founded in 1973 and later purchased by a South Korean-based company in 2012, Smoothie King is one of America's most popular food service companies. Here, we'll let you know about Smoothie King Job opportunities.
The company puts much emphasis on their 'Clean Blend' policy and makes the products on their menus out of fresh fruits and vegetables and only natural ingredients.  The company focuses on designing menus without the use of food colorings, preservatives and any added sugars and artificial flavors.
Smoothie King, a global Franchise has over 700 locations in more than 12 countries. The company is always looking forward to hiring new and enthusiastic individuals. 
About Smoothie King
Smoothie King is among the foodservice chains that actively and passionately promote a healthier lifestyle among their customers. Smoothie King provides its customers with nutritious substitutes for the traditional and most popular desserts and also have placed a few specialty drinks as a part of their menu to make it fun and trendy among the customers while also staying true to their mission of designing their menus with completely natural ingredients like fresh fruits and vegetables and eliminating the use of preservatives, artificial colors and flavors and sugars from their menus.
Smoothie King introduced their smoothies with vegan friendly protein sources in the year  2014. The menus traditionally used whey, soy milk, milk and eggs as the base for their smoothies, later they modified their menus to plant-based protein supplements that used vegan health supplements by brands like Sun warrior and introduced smoothies with flavors like mango, kale, banana and also dark chocolate.
Smoothie King also presents exciting opportunities to young entrepreneurs who wish to partner with the franchise to allow them to be their own boss while also helping others lead healthier and nutritious life.  
The franchise owners have access to high quality training and support, a well-tested business model that has been refined and improved over the years and ensured success from some of the top entrepreneur magazine's list of companies. Smoothie King is a regularly and rapidly expanding food service franchise that is constantly looking for passionate individuals to help take their company to new heights. 
Smoothie King Job opportunities
One of the most popular and prominent smoothie chains in the world, Smoothie King provides job seekers with various exciting jobs at several positions. The many positions at Smoothie King include the positions of team members, cashier, management, and administration. The management positions include the positions of hiring managers, social associates, assistant managers, crew members etc. 
The most frequently applied for a job at the Smoothie King is that of beginner level team member positions.
Positions and Salary
Job seekers find work at the following job positions at the Smoothie King.
Team members / Crew members: 
This is the entry-level position at the smoothie king and is also the most frequently applied for job position at the Smoothie King Franchise. The key responsibility of employees at this position is to actively interact with the customers at any given shift and also serve the food and drink preparations to the customers.
Once hired, the social associates earn around $9 per hour. Friendly and socially interactive, detail-oriented individuals are likely to get the job.
Smoothie King Cashiers are tasked with the responsibility to receive the customers' orders and relay them to the team members for them to prepare and deliver them to the customers. 
The cashiers at smoothie king make about $ 8 an hour in the beginning. 
Job seekers for the post of a cashier are required to have basic math skills. They must also have a friendly approachable personality and must also be able to handle money transactions securely.
Management:
The many responsibilities of the management staff at Smoothie King involve tasks related to hiring new employees, maintaining the inventory of the store, managing the marketing and advertising of the franchise, training the new employees, introducing and enforcing new policies, and reporting the sales of the store.
The assistant and general managers receive an average annual salary of about 30,000 US$. The salary however depends on the experience of the individual and the length of their tenure.
Smoothie kings also provide their employees with a paid training period. The jobs come with a competitive base salary and the employees are also made available to several company's benefits and perks like employee discounts etc.
Qualifications and Requirements- Smoothie King Job opportunities
The potential employees at Smoothie King must at least be 16 years old to apply for a job. The other hiring qualifications might vary from position to position. However, all Smoothie King employees are expected to possess friendly approachable personalities. They must be a team worker. Smoothie King prefers their employees to have a health-conscious approach to life that also showcases the mission and the ideas behind their brand, which is a healthy and nutritious lifestyle.  
The Smoothie King strives to provide their customers with excellent service and therefore prefer to hire detail oriented and observant employees with outgoing personalities that can work well in a fast-paced work setting. 
Employee Benefits
Employees at Smoothie King are equipped with several employee benefits by the company such as flexible work hours and other perks like health care etc. Smoothie King tries   to ensure the growth of their employees and accommodate them with all the help that they can make available. 
Flexible work hours: 
The employees at Smoothie King have flexible work hours. The flexible work schedules allow the employees to manage their other commitments outside work and work hours can easily be managed when a location is fully staffed.
Employee discounts: 
The employees at Smoothie King are provided with a 30% discount along with a free smoothie for every shift worked. The discount is quite wholesome and is considerably popular among both part time and full-time employees.
Promotions:
Most of the employees at Smoothie King are promoted from within and the employees that started as a team members are quite likely to make their way up the corporate ladder to land managerial jobs. The employees for this are provided with several training programs by the company and the employee's dedication to their service is also a considered factor.
 401K plan: 
Smoothie King provides their full-time employees with a 401 K plan. This is a tax advantaged retirement account offered by Smoothie King and several other companies to their full-time employees. It allows the employees to contribute to the account by automatic payroll withholding, while the employers can match some or all of the contributions made by their employees. The earnings in this plan are not taxed until money is withdrawn by the employees which is usually after the retirement. 
Smoothie king also provides its employees with paid holidays and paid sick leaves. The employees get about 7 days a year of paid holidays.
Attire
Smoothie King employees are expected to wear casual and comfortable attire.  They are supposed to be wearing their issued Smoothie King hats and T-shirts during their shifts that they can pair with either khaki or regular black pants or trousers. 
Applying at Smoothie King
While applying for a job at Smoothie King, candidates must place a call or send an email at the location they are applying at to check on application statuses. The job seekers can either call or email the hiring managers of their desired storefronts as well to enquire about the availability of the jobs. Personnel visits to the location may express keen interest of the applicants in the job. 
The whole hiring process takes about a week's time at the end of which the short-listed individuals get a call from the hiring managers to schedule interviews.
Interviews
Smoothie King are specialty food retailers that offer a number of job positions ranging from an in store job to higher corporate position office jobs. Management staff at the individual locations are responsible for the recruitment of new beginner level employees. The hiring process is about a week long with interviews as the last step. These interviews are about fifteen to twenty minutes long and usually conducted by the hiring managers at the company owned individual locations of Smoothie King. A neat appearance at an interview would work up a good impression. 
Questions to prepare for- Smoothie King Job opportunities
The applicants in the interview are asked several questions that might include questions like the health advantages of a certain supplement, or names of a few products that may provide a customer with a boost of energy. They might also suggest a few scenarios and ask the applicants how they would handle them, for example, applicants could be asked how they would handle a rude customer. 
They might also ask the applicants about the number of hours they want to work in a day? They may also ask about the applicant's work background and would also ask the applicants to describe themselves. They might also ask the applicants if they are willing to move to a different location or if they wished to stay at their home location. Further applicants are asked about their educational background and also about their dreams and aspirations.
They also enquire if the applicants are high school or college students.
Some frequently asked questions at Smoothie King interviews are listed below:
Tell us about yourself?
What do you know about Smoothie King?
Why do you wish to work for Smoothie king?
What are your strengths and weaknesses?
How would you handle an upset customer?
What are your future career plans?
Why should you be hired for this job?
How well do you think you'll fit into the company's work environment and why?
Are you a high-school or a college student?
How do you fit in with the company's motto of a healthier and nutritious lifestyle?
Qualities expected in the applicants
Smoothie King which is a healthy food chain looks for employees with a health-conscious mindset. They require their employees to be energetic, passionate and ambitious, this is why the questions asked in the interview usually revolve around the applicant's personality, their past food industry experience and their motivations. 
Hiring managers often seek individuals that can work well under fast-paced work conditions and maintain a happy and approachable front while working under busy conditions. They also require their employees to have a basic knowledge of health and nutrition.
FAQs.
How long is the hiring process at Smoothie King?
The hiring process at smoothie king is about three to four days long. The hiring materials are needed to be submitted prior to the applicants interviews and briefings. 
What is the time span of an interview for Smoothie king?
An interview for Smoothie King lasts about fifteen to twenty minutes where the applicants are asked questions about themselves, their previous work experience and their expectations with the job.
What are the essential skills expected in a smoothie king employee? 
Smoothie King employees are expected to have agreeable social skills and approachable personalities. They must be able to work efficiently in hectic work situations and must also be detail oriented.
What is the pay scale of smoothie king employees?
The pay scale of a smoothie king employee varies from position to position. The crew members of the team members and the cashiers are paid around 9 dollars an hour. The shift leaders are paid about 10 dollars an hour. 
How often does the smoothie king pay?
Smoothie king pays their in store employees bi-weekly.
Does Smoothie King pay their employees for the training program?
Yes. Smoothie King pays their employees during the training period. They are known to be especially kind and helpful to their trainees.
What are the perks of working at Smoothie king?
There are several perks of working at Smoothie King. Along with providing their employees with paid holidays and sick leaves, they also give them special employee discounts and free smoothies for every worked shift. Along with these benefits the managerial and office employees also get the benefit of 401K retirement plans made available by the company. 
Also, read Job Opportunities at Claire's – Hiring Age and Interview Process
Smoothie King Job opportunities- Their Salary and Requirements