Phlebotomist are known to be always on their feet. At the beginning of your career, you will be offered a part-time job. Eventually, as you gain experience and skills, you will work full-time. Thus the shift hours not only depend on the type of job you work under but also under the place you are employed at. The article summarizes all of the above-mentioned points.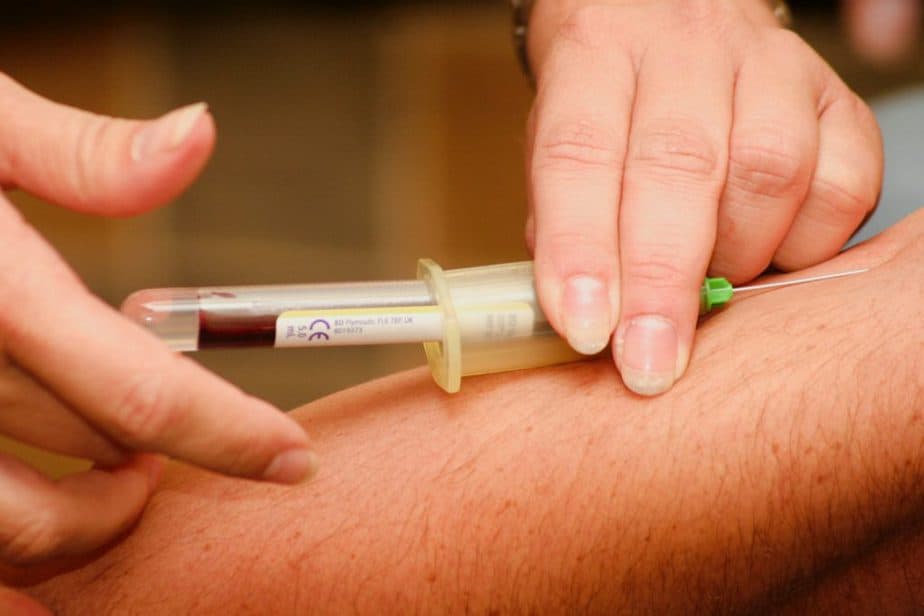 Phlebotomist shift hours:
Shift hours as Phlebotomist can be long upto 8-10 hours of work! You might be required to work on some weekends thus you will have different combinations of work hours. Phlebotomists work approximately 40 hours weekly in a hospital, clinic, and blood donation centers. In the lab, they work approximately 9-5 hours a day. As a mobile phlebotomist, your work hours depend on the number of patients assigned to you. On average, it will be 6-8 hours of work. The shift hours can vary depending on the institution and the place that you work for. 
To know why phlebotomists have such long work shifts, we need to know where they work. 
Where does phlebotomist work?
1. Hospitals
Approximately 37% of phlebotomists work in hospitals. You will encounter different patients diagnosed with different health issues. It is necessary to calm them down and collect the blood samples. The work pace is moderate as compared to other workplaces.
2. Diagnostic Laboratories
Here you will encounter patients who will come for a blood test. The work pace here will be comparatively busier and faster than the hospital. 33% of phlebotomists are employed in laboratories. Phlebotomists working here have an important advantage as they can practice their skill of collecting blood effectively.
3. Doctor's Clinic
You will be working in a private practicing office thus, it will be a comparatively slow and casual work atmosphere. Here, you will gain experience in dealing with patients according to the doctor's specializations. 
4. Mobile Phlebotomist
If you like to be on the move, a mobile phlebotomist is an apt choice for you. Here, you will be going to the homes of patients who are unable to come to hospitals or laboratories and collect the samples, then transport them to the laboratories. 
5. Blood Drives/ Blood Donation Centres
This workplace is also good for sharpening your skills as a phlebotomist. You will encounter healthy people willingly donating blood while in the donation center. You will be dealing with patients who are in urgent need of blood or are undergoing blood transfusion processes.
As you read further, you will get an idea about the salary, skills, and scope of a phlebotomist.
The place of your work can also affect your salary. As per the U.S. Bureau of Labour Statistics annual income of a phlebotomist is $36,320 and the hourly income is $17.46. As a phlebotomist, your skills matter the most to fetch more wages in those long shift hours. Your experience does polish your skill, but you need some basic foundational skills, to begin with, a good pay. It will be of additional benefit if you have marketable skills- simplified as people skills. Chances are there for you to earn more in states like Alaska, Hawaii, Minnesota, and Tennessee as they are facing a shortage of phlebotomists. You can earn more if you are a registered nurse along with a phlebotomist certification. Your chances of getting hired also increases.
Skills required to be a phlebotomist-
While seeing the work done by phlebotomists, you might think of it as an easy task. But it takes real skill to do it with a calm and vigilant mind as you are dealing with blood.
Compassionate and considerate- while drawing out blood, some patients might panic or are phobic to see blood. You should be compassionate towards them and handle them patiently. Understanding the patients' situation can ease your collection of blood.
Detail-oriented- as a phlebotomist, you not only collect blood but also make note of it in a database, name the sample carefully, save it in different packets for different patients, go through the medical record of the patient to check the number of tests to be taken thus take the required number of vials of blood, carefully collect the appropriate blood draw (blood amount), etc. Such a task will require a detail-oriented person to complete it carefully without missing any of the tasks. 
Hand and eye coordination- it's important that you have stable hands while you are monitoring the correct quantity of blood to be drawn. In order to avoid discomfort for the patients, the phlebotomist should ensure that they do the task in one go.
Multitasker- as discussed in the detail-oriented skill, one should also be skilled enough to process multiple tasks at the same time. Depending on the workplace, a busy workplace will demand you to be accurately multitasking while handling each sample individually.
Team worker- when you are a part of a team, it is important that you coordinate well with them. Your communication skills and present mindset will also be tested.
While keeping these skills as foundational skills, you will gradually develop different skills as you grow with experience. Working in a place with other medical professionals will help you to learn about their work thus you may be influenced to pursue their field as your career. The skills achieved in the path of becoming a phlebotomist lays the foundation for many other medical professions like dental assistants, clinical laboratory technicians, veterinary assistants, pediatric assistants, etc. Thus you get a wide spectrum of choices if you do not want to continue as a phlebotomist later.
FAQs-
Is it worth becoming a phlebotomist?
A career as a phlebotomist is counted as one of the most rewarding careers. You will have a short training period (as compared to other medical posts), a stable and on-demand job, steady income, etc.
What is the hardest part of working as a phlebotomist?
Even though you might grow to be an expert in your work but not all needlework will be the same. Every patient will bring on a unique challenge; your skills are tested with every patient.
What are the disadvantages of being a phlebotomist?
You will encounter long hours of standing, easy exposure to pathogens, risk of needle injuries, dealing with rude patients, low margin of error, etc.
Phlebotomist On The Go – Career Advice