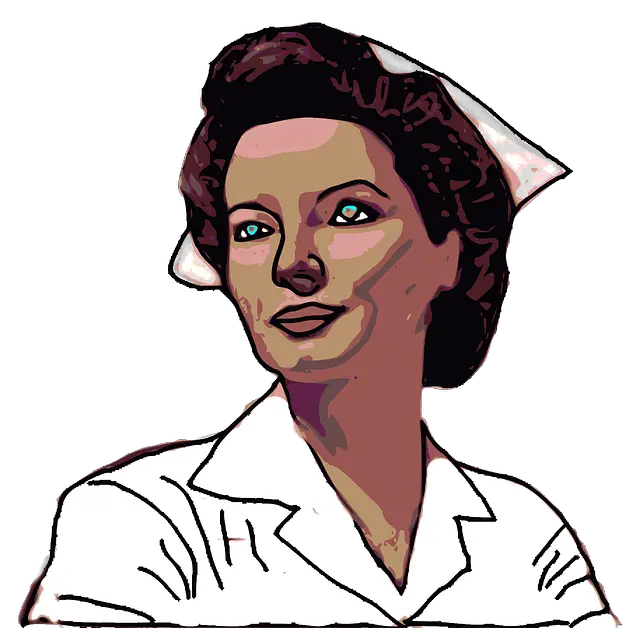 Nursing jobs remains among the oldest and most sought-after job in the world. Getting through school to become a registered nurse is an achievement worth celebrating after numerous late nights. However, struggling to get a job after graduation can pose a real problem when many employers look for nurses with experience. 
How can you overcome this hurdle in your quest to serving humanity? How can you get a job without the necessary experience required? In this article, you would learn proven but straightforward ways of getting the nursing job you desire without experience. Are you ready for the game plan to nab that job without any experience? Let's get it started.
Clarify the Perfect Job For You: Evidently, it would be best to have a nursing job, but you have to understand different nursing jobs. What kind of nursing job are you looking for? Do you want to work in a hospital environment, home, or special areas? Do you prefer caring for the elderly? What effort have you been making regarding any opening position? These are essential questions that you need to ask yourself, especially when you don't have any experience. If you are open to different options, then your chances of getting a job are high. You can find opportunities in the following areas:

Local Government Agencies 
Health Insurance Providers
Home Health Care Agencies
Clinics
Travel Nursing Agencies
Nursing Homes, Rehabilitation Centers, and Residential Care Providers
Area Hospitals 



Don't Consider Your Lack of Experience: Once you begin job hunting, you would notice that most positions require someone with some level of experience. This may warrant you to ask how someone can gain experience. You can take advantage of your career center where you did your nursing school if they partner with any local hospital to hire new graduates. Another option is to look for internship positions, and even if you find yourself overqualified for any position, it can serve as a way of networking in your industry. You can also consider an on-call position when you don't have experience in nursing. Per-diem or on-call nurses are required when hospitals have staff shortages, and you can use that to your advantage since they don't require much experience.


Looking for the Best Job Openings: The moment you have an idea of the job position you want and where to apply, you can start streamlining your applications to that specific position. The next step is to check for available jobs; the best place to start is nursing job boards where they post various positions. Additionally, you can check some hospital websites to see if there are any openings. It doesn't matter where you decide to look for an opening; the critical thing is to take advantage of the advanced search criteria to refine or broaden the job search. Furthermore, endeavor to read the job descriptions to find if it matches what you are looking for. Here are a few criteria to consider before you apply for any nursing job.

Check Qualification – It isn't a brainer to know that a nursing job requires a state's license. When reading the qualification, ensure to go through every detail carefully. For instance, a role might be physically tasking, which might be a challenge for you. At times, it might require a candidate with previous experience. If you think you are up to the task, you can give it a shot since you want to gather experience. 
Figure the Logistics – location and work schedule are essential things to consider depending on your situation. Normally, you will likely find job openings night shifts, weekends, or 12-hour shifts. Nevertheless, you can also find numerous 9-5 nursing jobs; it all depends on how flexible you are and where you live. Remember, the farther the distance, the more expenses you tend to spend, except for the cover.



Market Yourself: Even if you don't have the required experience for a nursing job, you can still market yourself, especially if you have the required skill. At times, most people apply for nursing jobs without experience and never get called because they can't market themselves. You don't have to depend on the conventional application process. You can take advantage of your family and friend network to market yourself about what you can do. Additionally, you might want to leverage your alumni office and nursing school connections for any job opening.  The idea is to put yourself in the market constantly.
Preparing for an Interview for a Nursing Job Without Experience
Peradventure after applying, and you got an email or call. Congratulations because you are a step away from including your resume experience. Most times, employers use a prescreening photo interview as necessary to cover a lot of things. In such a process, you need to be at your best and using every necessary telephone etiquette. 
Your phone call interview is not a place to waste any valuable time. You need to stay alert and answer every question. You can prepare beforehand with series of questions to keep yourself knowledgeable. You should have concrete answers to questions such as:
What are your goals?
What are your strengths and weaknesses?
Do you have previous working experience?
If the previous answer is no, why should we trust you?
What time shift do you prefer to work? Weekends, night, or 12-hour shifts?
Eventually, you might want to prepare ahead of time to make you the perfect person for the job. Additionally, how has your nursing education equipped you for the role? The exciting thing about the health care industry is that it is robust, which means you can also find a position without experience. If you are a registered nurse, you are among the profession with high demands. Strategically approach your job search, and your days of no experience will be over.
Conclusion
Getting a nursing job without experience is as easy as you can imagine. You don't have to apply to the top health care companies to become an experienced nurse. You can start from a health care center in your city and climb the ladder to become a professional nurse with numerous experiences. Additionally, when applying for job roles, check the requirements and location to ascertain something worth the sacrifice. 
Also read How to become a scrub nurse
How to Get a Nursing Job Without Experience