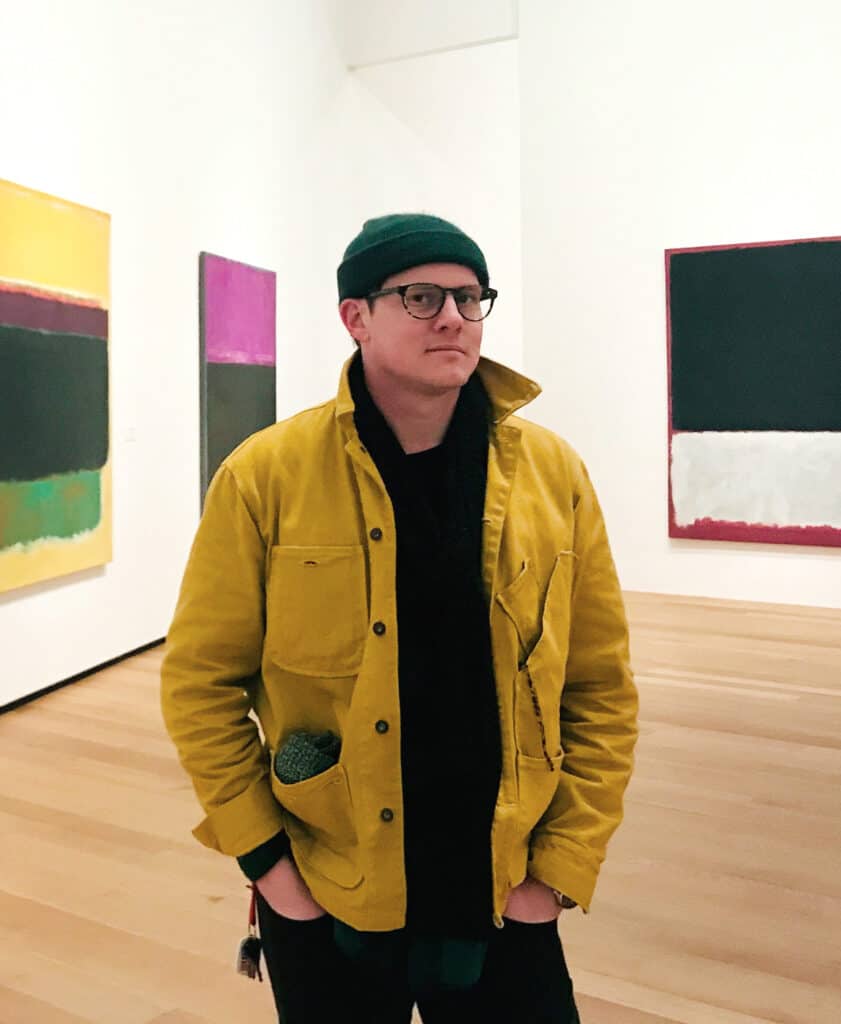 Bio | Career in Graphic Design
Will Dove is an independent graphic designer and illustrator from North Carolina specializing in branding, lettering, and logos. From his DC studio, Will couples timeless design principles with contemporary craft. I will tell you how I enter a Career in Graphic Design
How was your University time?
I studied graphic design at Auburn University. I had no idea what graphic design was when I chose the major, but it turned out to be a great fit. It finally put to use the incessant doodling of my childhood. Drawing in the margins, which had been a source of great distraction during high school, was now the center of attention. Surrounded by a great team of professors and a cohort of eager classmates, I dove headfirst into all things design. Design history, design philosophy, and neighboring disciplines like art, architecture, and music were fascinating. University gave me a broad, divergent knowledge-base which serves well in my current design practice. The most important part of the university, however, was personal interaction. Like-minded individuals fed my passion and exposed me to influences I'd never found before. Keeping up with my classmates and professors has led to exciting friendships and countless work opportunities. I can't emphasize enough the positive effect that college relationships have had on my career. 
What was your first job or nuggets from jobs you had that helped you get to where you are today?
I landed my first job at a small studio in coastal North Carolina. We provided design for all types of businesses, from big pharma to local surf shops. As a result, I developed a highly diverse skill set. Early in my career, this utility assisted greatly in finding jobs. Employers are always eager to hire a designer who can wear many hats. Blending the right amount of flexibility with specialization takes work but will surely catch design employers' attention.
Can you provide some book recommendations?
I never stop reading about design. I re-read my old university textbooks to this day. A few of my favorites include Graphic Design: A New History by Stephen Eskilson, Theory of Type Design by Gerard Unger, and Elements of Typographic Style by Robert Bringhurst.  I find that freshening up on principles gives me an edge in interviews, pitches, and critiques. I love collecting monographs of historically significant designers as well. Shigeo Fukuda, Wilhelm Deffke, and Herb Lubalin come to mind.
Things are changing very fast in the industry; how do you keep yourself updated. Please list techniques or newsletters, podcasts, events, etc.
Design technology is moving at lightning speed. No single designer can keep up with every emerging technique. That said, it's useful to keep a finger on the industry pulse. I use Twitter, dribble, and Instagram for a basic snapshot. I subscribe to Brand New, Typewolf, and It's Nice That for a more in-depth view of contemporary trends. I try to attend at least one conference every year, mostly to meet people. I'm a typical hermetic freelancer, so I relish the chance to interact with peers face-to-face. I went to Typographics NY at Cooper Union last year. It was heady but nice.
Any advice about CVs?
It's all in the type! I treat my resume like a typographic portfolio piece. Go back to the basics. Establish a simple, clear grid. Select a typeface or pairing that reads well and reveals something about your personality. I currently use Aktiv Grotesk — simultaneously a nod to the past and a step forward in type design.
Advice for someone looking for a job?
Focus on personal relationships. More than anything, employers are looking for someone they will enjoy spending the long days with. Along with that, show passion for your craft. Geniality and hunger are usually valued over skill and experience. If all else fails, consider starting your own business or seeking alternative income. It's a frightening but rewarding endeavor. Over the first 4 years of my career, I slowly built a freelance portfolio by working after hours. When my clientele and confidence hit the right peak, I started to freelance full-time. Searching for jobs is far less stressful now that I have work to fall back on.
Will Dove
Also read How I Became a Freelance Graphic Designer
My Path to a Career in Graphic Design | Will Dove