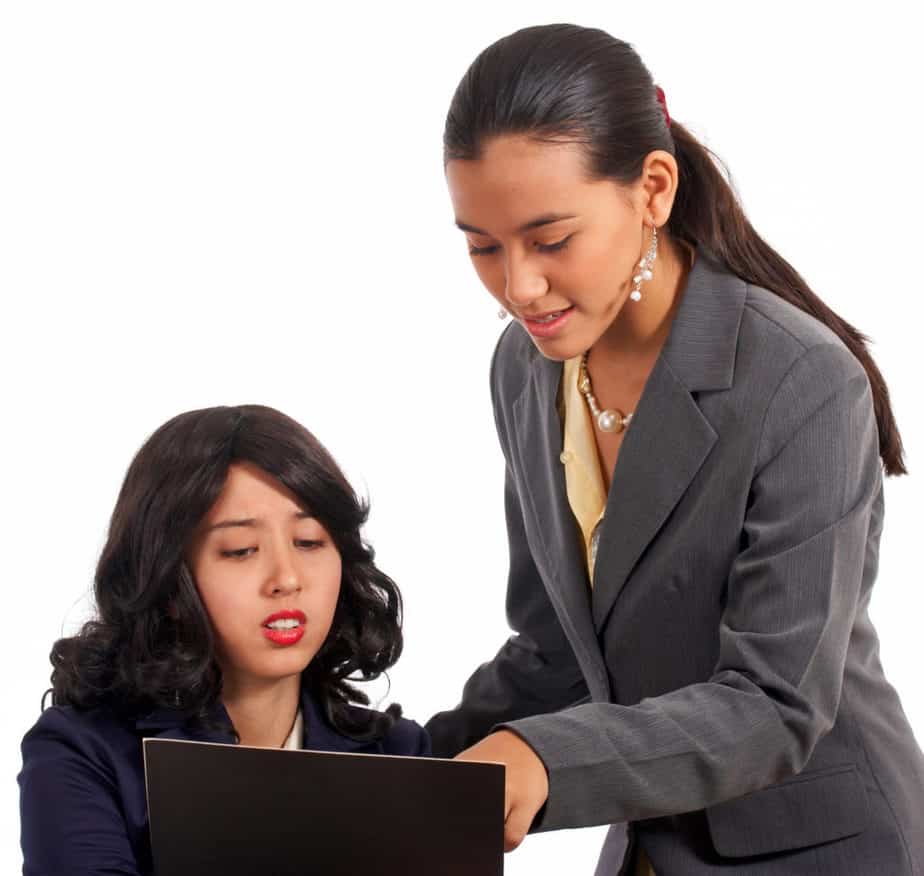 A Marketing Assistant has to assist in the execution of marketing strategies and campaigns. It is an entry-level job and a milestone in an individual's career in the marketing field. Here, let's know about Marketing Assistant Career Path.
Duties Of A Marketing Assistant
Assisting the executives and marketing managers on various projects for executing the marketing campaigns, promotional events, and increasing company profits.
They have to arrange and submit the financial and statistical information.
Collecting research data, performing analysis, and storing it in the database, inventories, and spreadsheets.
Preparing, copy-writing, editing, and formatting the documents.
Making and delivering presentations.
Collecting reviews, polls, and quizzes to know whether the company is progressing according to the plans.
Providing the customers with excellent service to boost their relations with the company.
Promoting the company through leaflets, flyers, brochures, advertisements, press releases, and much more.
Keeping the company aligned with the new trends and opportunities in this ever-changing market through surveys.
Having research related to the clients and the market.
Helping the seniors in managing the company's website and social media.
Fulfilling the marketing strategy with the help of fellow team members, marketing manager, clients, and partners of the company.
The marketing assistant may also be expected to do general office duties.
Qualifications Needed To Be A Marketing Assistant
A Bachelor's or Master's degree in business, statistics, marketing, or any such field. However, a degree or diploma holder from any field can work as a marketing assistant.
Experience in marketing, sales, administration, digital marketing, or internship in a related field.
Paid or unpaid internships and certifications in digital marketing or a related field can prove to be an advantage.
Courses such as introductory and professional certificates in marketing, and a professional diploma in marketing can prove to be advantageous for newly graduated interns or employees.
The Corporate Account Manager (CAM) diploma in marketing communications and digital marketing, and a chartered postgraduate diploma in marketing are the certifications helpful in enhancing the knowledge of the experienced candidates.
Various useful fields to become a marketing assistant include journalism, public relations, business, and communications.
Some jobs need the candidate to have a technical and scientific background.
Useful Skills To Be A Marketing Assistant
The candidate must be a multi-tasker and should be good at time management.
He/she must be patient, adaptable, and confident. These skills are important while communicating with many types of customers and handling various responsibilities with strict deadlines.
The candidate must think according to and for a customer.
The prospective marketing assistant should be ready to handle MS Office and various online marketing tools such as Google Analytics, Google Trends, copywriting, graphic design, CRM tools, adobe photoshop, WordPress CMS, and much more.
Some companies want the marketing assistants to relocate whereas, some don't.
The candidate will be expected to pay attention to every detail, have appreciable problem-solving skills, possess creativity, contain analytical skills, collaborate with the team, and be ready to work independently.
Strong command over written and verbal communication skills is important.
The constant development of self, the team, and the company must be one of the motives of a marketing assistant.
Career Path For A Marketing Assistant
Entry Level Jobs
These jobs may not be glamorous. However, they lay a strong basis for the understanding of the company, its culture, use of communication skills, teamwork, and much more. They mostly assist with research, record keeping, and customer services.
Job titles
Event marketing specialist and coordinator
Marketing Assistant and coordinator
Social media coordinator
Project coordinator
Account Coordinator
Salary
$30,000 to $45,000 per annum
Experience needed
At most 2 years
They have to train the entry-level employees, lead their team members, establish, implement, and manage the marketing strategies. They have to keep track of the competitor's activities, customer needs, and market.
Job titles
Social media manager
Advertising manager
Sales manager
Brand manager
Public relations manager
Salary
$50,000 to $70,000 per annum
Experience needed
 3 to 4 years
Marketing Directors
They make sure that the marketing strategies and their implementations are in line with the business goals. They receive the reports from the managers and manage the marketing strategies accordingly.
Job titles
Director of Marketing Research
Director of Public Relations
Director of Advertising sales
Salary
$60,000 to $120,000 per annum
Experience needed
to 7 years
Marketing Vice Presidents
The vice presidents have to keep in contact with various departments of the company. They are responsible for hiring candidates applying for senior positions. However, they will directly communicate and inform the managers and directors instead of the entry-level employees.
Job titles
Vice President (VP) of Digital Marketing
Vice President (VP) of Brand Management
Salary
$120,000 to $200,000 per annum
Experience needed
to 15 years
Chief Marketing Officers (CMO)
Chief Executive Officer (CEO) lies above the Chief Marketing Officer (CMO). However, when it comes to marketing, CMO is the senior-most position. They have to lead all the departments related to marketing. They also have to look after the Return Of Investment (ROI) for the company.
Job title
Chief Marketing Officer (CMO)
Salary
$150,000 to $300,000 per annum
Experience needed
More than 10 years
Some Interview Questions For The Role Of A Marketing Assistant
What Kinds Of Customers Do You Expect To Come Across In Our Company?
Sample Answer:
On visiting the website of this company, I found that the company keeps the customers updated by sending timely newsletters. So, I expect the customers to be the journalists, politicians, scientists, researchers, businessmen, and the students preparing for government exams and civil services. I will have to be too formal while mailing them.
What Are Some Ways To Promote A New Product?
Sample Answer:
The most important thing is to know the target customers. We have to make them realize how beneficial and affordable the product is for them. We may also have to target the emotions of the customers because many of them think emotionally before buying a product. Appreciable discounts, coupons, jackpots, gifts, and packages can also be provided. They should be regularly informed about the product offers through emails, newsletters, and social media.
How Will You Handle The Criticism From Your Senior?
Sample Answer:
Hunting for positivity is one of the main features in this field. I will ask for feedback and try to understand the point. Instead of focusing on how it was said, I would focus on the reason behind it. Then, I will try hard to correct my mistakes. I may also ask my experienced colleagues if I don't get any point. Instead of spending my energy on feeling bad for criticism, I may spend that energy to eliminate my mistakes.
What Experience Do You Have For Being A Marketing Assistant?
Sample Answer:
I have worked as a trainee in digital marketing. In that company, I was responsible to collect the details of the potential customers through their social media accounts, blogs, and websites. I used to send this data to my seniors who would then contact the potential customers to provide further updates. There, I learned about keyword research, blog writing, and article research.
What are your strengths and weaknesses?
Sample Answer:
Patience, readiness to work hard, ability to take criticism positively, effective communication skills, and ability to work independently are my strengths. I used to commit many mistakes during my training period. But I always took the criticism from the seniors in a positive way. I had the patience to work on the same task until it gets correct while completing other tasks. I even used to work after office hours to complete my work. It represents my readiness to work hard and be patient. Most of the employees had to work independently after getting trained and I was one of those workers.
Lack of time management and slow learning are my weaknesses. As I said, I had to sit after office hours to complete my work. Now I have learned to manage time by prioritizing the tasks. I also find short and simple methods to complete a complex task in time. To conquer the problem of slow learning, I have decided to note the important instructions down and revise them in my free time or while traveling.
How do you think a marketing campaign can be successful?
Sample Answer:
The leaflets, advertisements, and emails related to the marketing campaigns should be short and simple with catchy headlines. A call of action and honest customer reviews should be provided. The statements should be understandable for the target customers. For that, one has to think according to the customer's perspective. Google Analytics helps us to track at which part of the marketing campaign, the customers spend most of their time. Improvements in the campaign can be made accordingly.
What Makes You Passionate About Marketing?
Sample Answer:
Marketing involves understanding various types of customers. This helps me in finding ways to deal with them. This role requires creativity and strong communication skills. I find myself good at both of them but I would like to be better by working with a pool of skillful employees present in your company. Also, it doesn't require a specific degree which means that I will be working with a lot of creative minds from different fields.
What Online Marketing Tools Are You Aware Of? How Was Your Experience With Them?
Sample Answer:
I am aware of BuzzSumo, HubSpot, Pepipost, Survey Anyplace, Trello, and Google Analytics. I have used Google Analytics a lot. It is a bit complicated to understand at the beginning but later, it turns out to be too easy. It represents the customer behavior and their details. I have also completed a certification course in Google Analytics for beginners. One can also find out the devices, locations, and operating systems of the real-time customers.
What Do You Know About Search Engine Optimization (SEO)?
Sample Answer:
SEO helps in boosting the quantity and quality of traffic from a search engine to a website or a web page. Unpaid traffic is generally considered by the SEO instead of paid traffic. Payment can be done for the advertisements but not for ranking in SEO. The greater the visibility, the greater will be the ranking thus increasing the popularity of the site. Some SEO tools are Keyword Research, Rank Checking, Mobile SEO, WordPress SEO, and more.
What Do You Know About Off-Page SEO?
Sample Answer:
Something that is done out of the website to enhance the ranking of the webpage is called Off-page SEO. One can do various things with Off-page SEO such as Social media marketing and link building.
Conclusion
Mentioning the duties, skills, salaries, and qualifications related to the role of Marketing Assistant helps in attracting eligible candidates for the job. Thus, the recruiters don't have to hunt for the candidates personally. Being a marketing assistant is not hard but various expectations from the company and strong competition may introduce some challenges for an individual.
Frequently Asked Questions
What Is The Difference Between Marketing And Sales?
Answer:
Potential customers are identified and targeted in marketing, whereas the potential customers get turned into actual customers in sales.
Customers are attracted to buy or perform an action in marketing but, they are made to buy something in sales.
Marketing includes identifying the potential customers, collecting their information, and use marketing strategies on them. Sales include calling the customers through a phone call to sell them something and then calculate the profit.
Marketing focuses on a large group of people, while sales focus on a mid-level or smaller group of people.
What Is The Difference Between The Marketing Assistant And The Marketing Coordinator?
Answer:
Both the marketing coordinator and marketing assistant will need experience of at most 3 years and they may work together sometimes.
A marketing coordinator may have to Copywrite, manage relations with different vendors, conduct basic market research, and monitor various digital communications.
A marketing assistant may have to analyze the customer behavior on the internet as well as offline, identify new opportunities for the company, and coordinate with the designers for the designing part.
How Do You Manage Deadlines?
Answer:
I prioritize the goals and get a deadline for all those tasks. I try to find ways to complete complex tasks using short and simple methods. Distributing the work among eligible people is also a way to complete the task using various creative minds to complete a task simply.
Marketing Assistant Career Path- Duties, And Salary