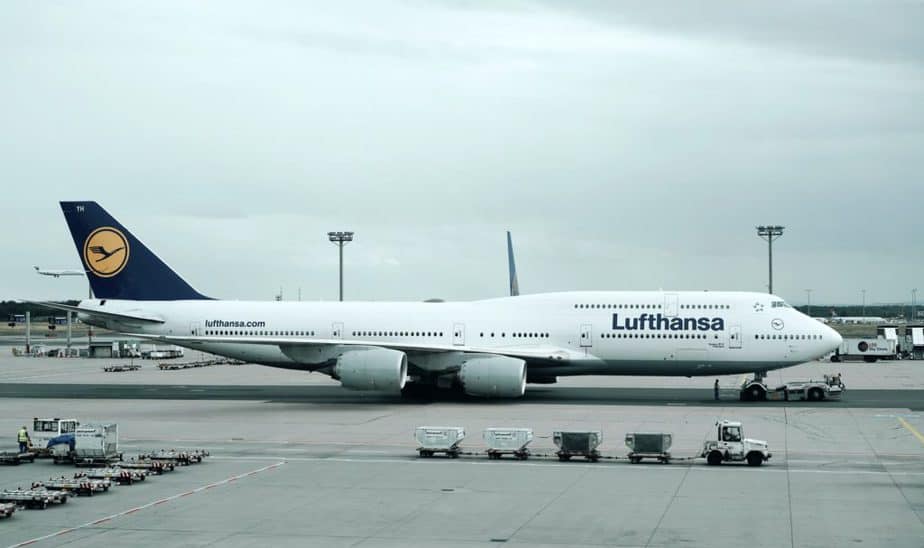 Introduction to Lufthansa
Lufthansa or Deutsche Lufthansa AG is the biggest German airline company. You wanted to join Lufthansa Airlines as a pilot, but you cannot apply for the same because you could not get into an aviation school and fulfill your dream of working with an airline company.
All of us are fond of traveling via airplanes and aspire to become a pilot or the captain of the flight. However, due to the limited number of airplanes, one cannot have more pilots. There is no need to panic or be disheartened, there are many careers available in the airline companies with handsome pay and provision for the same facilities as provided for a pilot. Lufthansa also has many careers available for interested candidates. Any airline company not only needs a captain and a first pilot but also other kinds of employees. In this article, we would see what other types of employees Lufthansa has its doors open for along with pilots.
Pilot
Anyone reading this article once in their lifetime might have thought of becoming a pilot, flying in the sky, and making the clouds as their office space, the cockpit as their meeting room, and the headphones as their communication device with the cabin crew members.
The company not only needs the pilot to hold a bachelor's certificate but also see whether they consider safety as their priority, leadership skills, want to be a part of the company from their ground, and contribute to the company's success. The individual must be able to work in a team and be ready to face challenges that might come with a cool mind. The job requirements state that the individual applying for this post must have a medical class 1 certificate, must be proficient in English and German, minimum of 1000 flight hours experience in jet aircraft, a legal passport, must be from a recognized aeronautical university, must have a license and be approved by the EASA ATPL[A].
It goes without saying that the pilots are paid a handsome sum for their services. They are important in the airline industry and are responsible for so many lives and fulfill their responsibilities to help people commute from another country to Germany or vice-versa. The starting salary is approximately 56000 USD annually and the highest goes to 90000 USD annually.
Flight attendant jobs
Any airline needs staff to cater to its customer's needs while the flight is in the air. There can be medical emergencies which somebody needs to take care of. It has a very good salary. A person who loves to travel and visit new places along with some adventure in their jobs can apply for it easily. 
The minimum age requirements are you should be at least 18 years of age. However, it depends from company to company. Some companies have a minimum age restriction of 19 or 20 or 21 but not anything more than that. If you are in your 40's or 50's you can apply for the job without any hesitation. Educational qualification for this job in the United States is at least a high school diploma. Here, we must note that if you have or don't have a college degree it does not matter much. 
There are some physical appearance requirements like the minimum height should not be less than 4 feet 11 inches and a BMI index of the individual should state normal or maximum 25 or 24.9 on the calculator.  The individual must have excellent spoken skills, should be fluent at least in English and if one knows Spanish and or German too it is a bonus. The individual must not have any criminal records, should be allowed to travel across the United States, have proper documentation, pass the drug test, no extra piercings or tattoos which are visible outside the clothing.
The average salary for a flight attendant is roughly 33000 USD annually.
Avionics technicians
This sector is highly favorable for all engineering minds. Whosoever is passionate about machines must apply for this job. Every airline needs technicians for repairing and performing checks for their radio machines, pressure equalizer machines, the air control system, the lights, the radar, the wings of the airplane, checking the fuel pump, and checking for leakages before any take-off.
According to the sources, any flight which lands and its next take-off has at least a 45-minute interval. In 15 minutes, 300 different types of checks take place. Any kind of issue is corrected, the flight is fuelled after this in the next 30 minutes and cleaned and passengers are boarded while the engines are running. If there are any issues during this crucial procedure, the technicians have to correct them as quickly as possible because it can be dangerous if ignored. 
The minimum age requirement for this job is eighteen years. The minimum educational qualification is a high school diploma and university experience in any of the colleges approved by the Federal Aviation Association. The company also needs 30 months' experience in this field. The average salary for this job in the USA is at least 40000 USD.
Terminal supervisor
Lufthansa not only caters to travelers but also cargo shipments. It needs a manager or a supervisor who will see the warehouse and operational handling of the cargo. The items need to be checked by the US customs department. need to see that all the warehousing is done properly without any problems.
Lufthansa has some compulsory requirements for people who want to apply for this job. The person must have at least 3 years of experience in this field. The starting pay is not available but, on average, the predicted salary should be at least 25000 USD excluding the benefits. The individual must have a high school diploma and a university certificate. The individual must be fluent in speaking and writing in English.
Inside sales representatives
Lufthansa or any other company in this world to promote its services. The company needs someone who would make calls to companies to promote its cargo transportation. They need to manage sales calls, respond to the calls, and manage all documentation related to the cargo. They also are responsible for physical handling and documentation of cargo. The minimum age requirement for this work is 18 years. The educational qualifications are at least a high school diploma and a bachelor's degree would be preferable. The individual applying for this position must have 1-2 years of experience in this field.
The average salary for the sales representatives in Lufthansa is 46,200 USD. 
Account steering expert
Any company in this world needs to keep in check its assets and liabilities, expenses, and income to make any changes in its business. Accounting is a very crucial practice that helps the management to take any decision whether it is Lufthansa or any other company in the world.
Any individual who has no engineering knowledge but is good at maintaining the accounts and the databases related to it is completely suitable for the job. They can check the original website for any openings and apply if there are any. The company has listed the work that needs to be done by the accountant steering experts. They want an individual who can derive account management transactions every month and evaluate portfolios and their possible revenue potentials for L H Group & JV partners. The individual would also be ensuring cooperation with the Sales and the Revenue department of the region. They would also have to analyze and forward sales lead to new Business & SMEs and update and maintain the Customer relationship management databases of the company. The minimum age requirement is at least 18 years of age. The individual must know English and if they know German it's a bonus. They must have analytical skills and excellent communication skills. They also should have a bachelor's certificate. The pay is negotiable and not mentioned. The individual also needs to pass the drug test, problem-solving skills, good management skills, computer skills, innovation, and assertiveness.
Turn coordinator/Ticker agent
An airplane needs many people as coordinators for its proper functioning. The ticket agent or the turnaround Coordinator is responsible for maintaining and supervising all the aircraft handling procedures when the aircraft is on the ground. The airplane weight is checked so that there are no challenges that might occur while flying. They need to make a cost-effective ground operation with no compromise in security on time. They also need to do resource planning and coordinate all the phases of the aircraft. God forbid if there should be any issues while checking, the issue has to be corrected and a quick backup plan needs to be made. 
This job requires the individual to at least have a high school diploma or GED. A work experience of two to three years in aircraft handling also two to three years experience of handling passengers while the flight is boarded. They must be proficient in English in both writing and reading skills. The individual should have work experience of a year to two. They need to complete the SOCC surveillance training and training in Aircraft handling compulsorily. Their salary was not mentioned on the official website however, on average it should be about 35000 USD annually.  
Baggage handlers 
Anyone of us might have to suffer a lot during our childhood due to which our studies came to a threshold and now in need of a job to help yourself and your family financially. If you have the strength to carry baggage then this job is surely yours. Any individual can apply for this job. The person must be able to handle luggage weighing 70lbs and be quick in their work. The baggage handler job shouldn't be underestimated by anyone. The baggage handlers are carrying the luggage of the passengers and ensuring that the weight of the baggage is absolutely in order. They need to be diligent in their work because one error and total confusion would take place. The median salary for this job is 26000 USD annually in America for all airlines. There are no specific educational qualifications needed but the person must be proficient in English and German is preferable.
Benefits to the employes
Lufthansa is impartial while giving benefits to its employees. Whether you are a pilot or a baggage handler or a flight attendant, the benefits would be the same for everyone because it believes in equality and considers everyone in its company as equal as anyone. The benefits are:
Life Insurance
401K plan after retirement which means that after one retires from the company, the company will pay you 401000 dollars in US currency as respect for your services and help you to have a good retirement.
Dental Insurance
Flexible Spending Account
Vision Insurance
Health Savings Account
Flexible working hours
Pension plans
Shopping discounts in various luxurious brands
Daycare for children of the employees
Attractive travel offers
Childcare
Regular training camps for employees
Continued Education
Employee assistance program
The above-mentioned benefits are not made up by the writer. The above benefits mentioned in this article have been taken from the official website of Lufthansa at https://www.lhsystems.com/what-we-offer 
A common requirement
Whether you apply for any of the listed jobs, Lufthansa needs your resume and a cover letter. It is a compulsory part for each and every job listed in the article.
Application procedures
The individual can get directly in touch with the Human Resources department via mail. Several jobs are posting on LinkedIn, be cautious about the job openings and some google websites also show on their websites. Be diligent and a quick responder to the job postings.
Conclusion
Lufthansa is a good company. The salary provided by the company is 20 percent less than what American Airlines pays to its employees but we must note the benefits given by Lufthansa. An individual who is the single parent of his or her child has a very family-friendly work environment. The company is ready to take care of your children while you are at work so that you do not get stressed about the well-being of your child. The company does give discounted tickets and sometimes free tickets to its employees. The company focuses on the holistic development of its employees and wants them to have everything they want. 
Frequently asked questions
Are there Lufthansano provisions for a salary increment?
Answer:  Of course not, there are provisions for increment in your salary. The salary is increased periodically and yearly bonuses are also given to the employees. Therefore, if you think you are paid less, please remove that thought from your mind because the data provided by me are for reviews. The official site of the company does not say anything about the salary so I think they are negotiable.
Is work experience necessary?
Answer: Well, the answer is a yes and a no. It depends entirely on which kind of job you are applying for. If you are applying for a job as a Flight Attendant then the company has no mention about the work experience but in jobs like technicians, pilot (Captain) they need to see the experience of the individual because it is a very responsible job and there is no room for any mistakes because it is not money which is at stake it is the lives and the beliefs that are at stake.
Lufthansa airlines careers-Jobs and salaries