Introduction
The delicious taste of the Krispy Kreme doughnuts gives a memorable experience, not to forget the smoothness of the Krispy coffee- These are the forte of the Krispy Kreme baking company. Behind the scenes of the amazing doughnuts and coffee is the workforce that makes all these a reality. There are job opportunities at Krispy with impressive payouts. So we'll walk you through every step of the way. Let us know 'Krispy Careers'.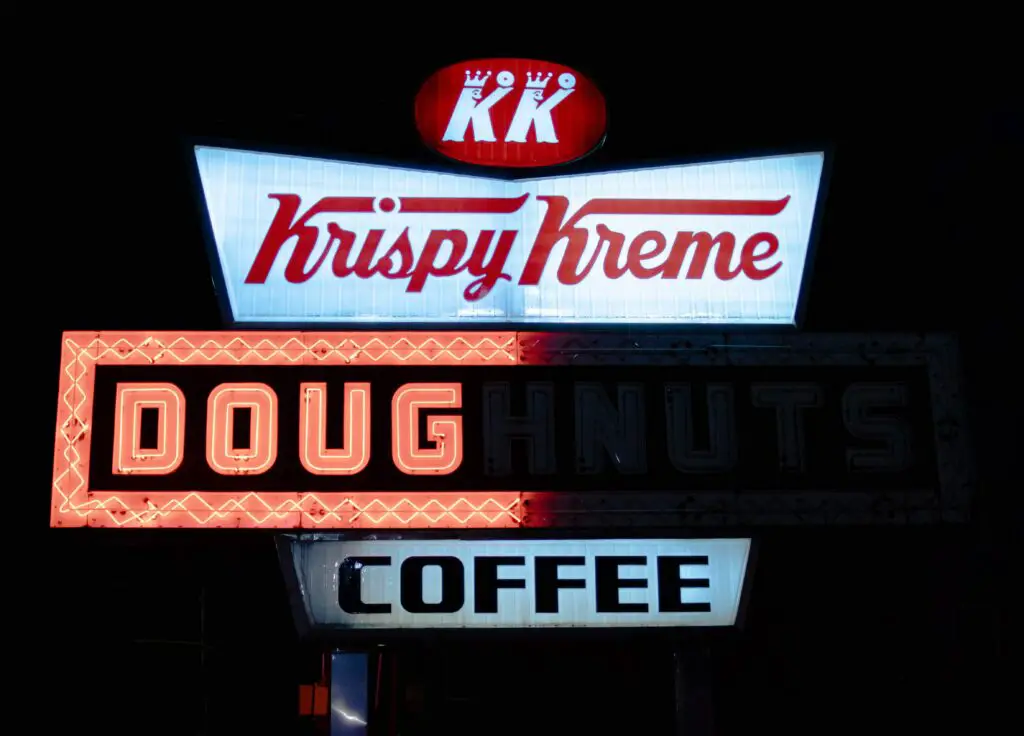 Krispy Careers
When we talk about a formidable doughnut and coffee franchise in the US, we speak of Krispy Kreme. Despite the amazing feats, they continue to expand in the US and plant their feet in other countries outside America. 
So guess what? The workforce has to increase too. Krispy needs more hands on deck at different company locations, hence the frequent job openings. Yes, Krispy Kreme sells doughnuts and coffee, but there are several sectors and operations in the company that makes it successful. 
List Of Krispy Careers
The openings at Krispy Kreme consist of entry-level and advanced or professional positions. 
Delivery Drivers
Krispy Kreme is committed to the complete comfort of customers, so it offers to deliver delicious doughnuts and nerve-calming coffee to customers' doorstep. That's why Krispy has a sophisticated delivery system. 
Krispy needs and employs delivery drivers to help deliver to customers' locations. Aside from driving the products, delivery drivers also spearhead the maintenance of delivery vehicles. Delivery drivers earn up to a $14 hourly rate. 
Team Member
The team members are the larger numbers. They deal directly with customers- receiving orders, making sales, and attending to every customer need. The operational base may have more duties for team members as the need arises. Team members earn up to $9 hourly rate.
Baker
Yes, these are magic hands that prepare the delicious doughnuts. They are skilled bakers who will bake in line with Krispy procedures and recipes. That same great taste must be maintained. Bakers earn up to a $9 hourly rate.
Book Keeper
The Book Keeper handles the financial aspect of the business. They receive and take records of transactions, and they also facilitate employee payroll records.
Production Specialist
Krispy doughnuts and coffee are unique, and everyone who takes a bite or a cup knows it came from Krispy Kreme. That's the level of quality the brand has sustained over the years. So the production specialist helps monitor production and ensure they are in line with the brand's standard and recipe. 
Salesperson
Krispy Kreme has gone far and wide, hence eating into several geographic regions. For each region, a salesperson leads the sales team and gathers sales reports. The salesperson analyzes current sales trends and seeks ways to improve sales.
Shift Supervisor
There is a shift supervisor for every store. The shift supervisor organizes workers' activities and roasters and ensures each staff is available for his shift.
Assistant Manager
The team members, salespersons, production specialists, etc., are under the assistant manager. The assistant manager oversees and supervises every operation in the store and ensures they are at an optimal level.
Does Krispy Have Requirements For Her Job Opportunities?
When there are job openings, there must also be requirements, or else the brand gets to hire unfit persons. Krispy has general requirements, although some positions may need extra requirements. 
Ability to read, write and speak good English
Good attitude and rapport skills with customers
Elementary computer skills
Ability to perform duties of your role
Punctual
Team player
Ability to submit to training and learn new recipes
How Do I Apply For A Position At Krispy Kreme?
The Krispy application is not complex, and it's done online. Once you are aware of an opening, take the following steps.
Visit the Krispy Kreme website 
Navigate to the career or job tab. You may find an ' apply here tab.'
Click and fill out the application form 
Submit the application form
If selected, you will receive an email from the recruitment team stating the next line of action.
How Good Is The Salary At Krispy Kreme?
Krispy Kreme's salary structure isn't bad as it meets the minimum hourly rate policy of the United States. The salary varies based on the positions, as entry-level positions earn lower than professional and managerial positions. In all, the staff of Krispy Kreme hardly complain about their salaries.
The assistant manager receives a yearly salary of about USD47,000
Production Specialist- USD37,000 yearly
Delivery Driver- USD31,000 yearly
Book Keeper- USD37,000 yearly
Shift Supervisor- USD32,000 yearly
The above gives a view of staff earnings at Krispy Kreme. 
Why Should I Work At Krispy Kreme?
Have you gone through Krispy careers and identified where you could fit in, but wondering if Krispy Kreme is worth your service and loyalty? You stand to enjoy some benefits when working with Krispy Kreme.
First, let's start with the working environment. Krispy Kreme is far from being a hostile work environment for staff. Although the brand is committed to high productivity, and some positions may demand physical strength, no staff gets overworked. Every staff adheres to their shift hence giving everyone ample rest time. 
Krispy promotes a friendly, safe, and fun-filled work environment, with everyone wearing a smile on their faces.  Such an environment is a wonderful place to learn, serve, earn, and grow.
Perks at Krispy Kreme
Let's outline some perks you'll enjoy when working with Krispy Kreme.
Awards and promotion. Good service never goes unnoticed at Krispy Kreme.
Paid leaves- Vacations, Maternity leaves, Sick leaves an, and more
You have time for yourself as you work shifts 
Holiday bonuses and gifts
Exclusive health insurance 
401k retirement plan
That's a few benefits; not to worry, when you get onboarded, you'll unravel more.
What Age Qualifies Me To Work At Krispy Kreme?
Krispy Kreme has an interesting age requirement. For all entry-level jobs at Krispy, the minimum age is 16 years old. However, the age becomes lower for the retail unit as they accept a minimum of 14 years old.
Wrapping it up, managerial and more sensitive positions such as driving, Bakery/kitchen works require much older personnel, not younger than 19 years old.
Conclusion
Krispy is not only the king of doughnuts but also offers a handful of careers opportunities. Look through the list, and if you are qualified for any role, you can give it a shot. There is a fair chance for everyone.
Frequently Asked Questions
Does Krispy Kreme Conduct Interviews?
Yes, the recruitment team reaches out to selected applicants and invites them for an interview
What's The Dress Code For Krispy Kreme Interview?
You don't need to go all corporate as a smart casual dress will do
Will I Get Free Doughnuts As A Krispy Employee?
Yes, it's part of the employee's package.
Does Krispy Have A Drug Test Policy?
No, Krispy does not drug test
Can I Have Tattoos As A Krispy Employee?
Only moderate tattoos are allowed.
Krispy Careers – Know More