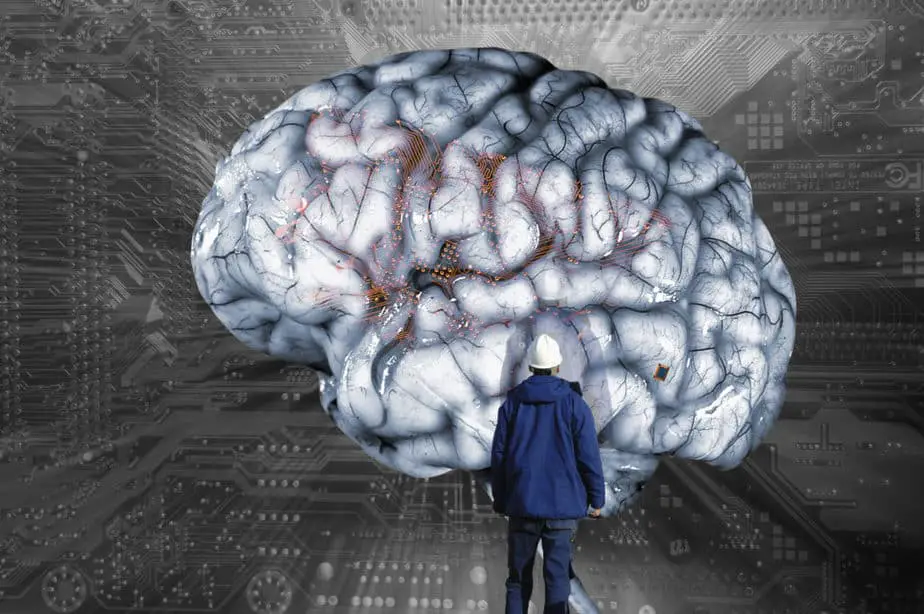 Talking real, a 9/10 is just a spark of someone's opinion regarding neuropsychology- the question rests with you on how deep you want to pursue neuropsychology. The article covers the present and future of neuropsychology with the pros and cons of dating it as a career, thus making it easier for you to muse over the path of choosing neuropsychology. So, it's a nine on 10 for Neuropsychology as a career!
What is neuropsychology?
Neuropsychology defines the relationship between physical behavior and the brain's overall mental abilities, which can be pretty complex.
What does a neuropsychologist do?
Brain disorders can bring about changes in the behavioral pattern, which a neuropsychologist can evaluate and treat accordingly. For example, a neuropsychologist must treat people with learning difficulties, memory difficulties, nervous system dysfunction, mood disturbances, etc. 
How is neuropsychology implemented?
Practicing neuropsychology or research field – The complexity of the area has many unanswered questions related to the inner workings of the human mind, which has led many neuropsychologists' choose to work in the research sector. At the same time, others end up in clinical neuropsychology, where they test and assess the subjects. Thus, neuropsychology bifurcates into pediatric, forensic, clinical, and cognitive neuropsychology.
A glimpse of neuropsychology as a career –
Becoming a neuropsychologist is quite a long process as it requires 10-15 years after high school. Still, the salary is excellent, and it is clear to see above-average demand growth for neuropsychologists in the upcoming years. The time duration required varies concerning the internship hours of a particular college and the type of Ph.D. program chosen by the student. 
How to pursue neuropsychology –
Neuropsychology is a field that requires a Ph.D. or a PsyD (Doctor of Psychology). can do this once the student has a doctoral degree, or the student should pursue a program particular to neuropsychology. Pursuing a program is highly recommended, more than just a doctoral degree.
The student should have a bachelor's degree in science with subjects like biology, math, chemistry, neurobiology, anatomy, and psychology for pursuing a program. 
Students need to pursue their program from an accredited institution to receive a high standard of education. Therefore, the program should accredites by American Psychological Association Commission on Accreditation (APA-CoA), the accrediting body of the U.S. Department of Education and the Council for Higher Education Accreditation (CHEA). Such accredited programs can then help you receive a license from the American Board of Clinical Neuropsychology (ABCN). 
After completing a Ph.D./PsyD, students should take up an internship. The duration of it may vary from 2-5 years.
Pass various exams to get a license.
The rigorous struggle to achieve merit in each of these steps will fetch you the license, and thus you can start practicing. It is mandatory in all states for a neuropsychologist to have a permit. 
The following flow chart simplifies and expounds down the process-
Neuropsychologists found accredited be
As a practicing neuropsychologist in the hospital
Other places of practicing like pharmaceutical companies, mental health clinics, or in court for testifying regarding the mental situation of the accused (forensic neuropsychology), etc.
As a researcher
As a professor
In rehabilitation centers
Skills required to be a neuropsychologist
Check if you can imbibe these qualities to pursue the job of a Neuropsychologist.
Critical Thinking – one should enjoy the brainstorming sessions on a particular topic from the beginning to go far in the path of neuropsychology.
The habit of writing it down – during such brainstorming sessions, we tend to forget minute details which might be crucial in analyzing the issue faced by the patient, thus jotting them down is an excellent habit to cultivate as a neuropsychologist.
Strong observation skills – the small gestures, movements, or expressions of a subject play a vital role in analyzing the issue of the subject. Although those gestures might seem very typical for a person, a neuropsychologist should conclude them consistently to understand the underlying issue/condition. 
Strong problem-solving skills – it is essential for a neuropsychologist to have a thirst to find a solution to a problem.
Excellent communication skills – a neuropsychologist should speak up their mind quickly with patients or colleagues. A simple language while explaining complex things will also help the patient open up and understand what they treat. Communication skills also include writing abilities. 
Research abilities – a neuropsychologist should be a constant thinker enough to lead and create research ideas. Neuropsychology drives mainly due to research. Even if you are not engaging much in research, you will require these skills to understand what other researchers have written to practice them.
Interpretation skills – these skills are as necessary as observation skills. A neuropsychologist needs to interpret correctly based on their keen observation.
Constant brushing up of psychological knowledge – this profession will never let you master it; you will have to constantly keep yourself updated with the upcoming research results, brush up with what you learned before, and thus growing with each experience that you face.
Readiness to learn – in a constantly updating field like neuropsychology, it is essential that one is ready to understand and appreciate new research and studies while having their own.
Salary of a Neuropsychologist
The salary of a neuropsychologist gradually increases concerning experience and seniority. A newly employed neurologist receives an average of $46,100 per annum while $22.16 per hour. A senior neurologist earns about $129,530 per annum and $62.27 per hour. Salary also varies according to the state of employment. The average annual wage sums up to $102k. Top ranking 20% of neuropsychologists earn up to $129.5k per annum. It observes that the private sector pays the highest wages than the Local Government, State Government, and Federal Government. A trend from 2004 till date shows a gradual increase of 27.49% in the salary of a neuropsychologist. Neuropsychologists earn the most in the Scientific, technical, and professional sectors – $100,760 per annum, followed by the Health care and social assistance sector – $89,410 per annum. The Public Administration sector makes around $86,550 for a neuropsychologist per annum, while the minor income comes from the teaching sector, where a neuropsychologist earns about $79,140 per annum. Note that these income values are an average of all the income in that particular sector.
| | |
| --- | --- |
| Top 10 states that offer the maximum salary (average annual income) | Bottom 10 states for minimum salary (average annual income) |
| California – $112,350 | Montana – $55,650 |
| Maryland – $106,670 | Rhode Island – $57,090 |
| New Hampshire – $106,060 | Louisiana – $76,410 |
| New Jersey – $104,940 | Nevada – $76,560 |
| Connecticut – $104,140 | Indiana – $88,470 |
| New York – $103,630 | Wisconsin – $90,160 |
| Minnesota – $102,640 | Puerto Rico – $92,360 |
| Kansas – $102,420 | West Virginia – $93,060 |
| Virginia – $101,790 | South Dakota – $93,070 |
| Georgia – $101,780 | Maine – $93,070 |
While comparing the salary of a neuropsychologist with the salary of other medical professions, the neuropsychologist salary stands in the sixth position. The rankings might vary in the coming years.
What is the demand for neuropsychologists?
Presently there are approximately 17,400 neuropsychologists in the US. In recent years, a neuropsychologist is the fastest growing profession in Wisconsin, New Jersey, Hawaii, Maryland, North Carolina, Missouri, and Connecticut in the US. From 2004 till date, the vacancies and their requirement has risen to 64.97% nationwide. The job rate growth was traced every year by a 10.3% gradual increase. 2018 was the year when the vacancies reached up to 7610. In recent years the average job rate growth is up to 8.90%. 
States and their number of employed psychologists and neuropsychologists
Top states
Bottom states
California – 1240
Nebraska – 30
Florida – 1000
New Hampshire – 30
New York – 680
Mississippi – 40
Texas – 570
Maine – 40
Pennsylvania- 480
Utah – 40
Michigan – 430
Montana – 40
Massachusetts- 400
Idaho – 50
What is the difference between a psychologist and a neuropsychologist?
Psychologists- They usually treat people with talk therapy. Though their treatment methods might seem very similar to those of a neuropsychologist, a patient is assigned a neuropsychologist only if diagnosed with a disorder. Psychologists diagnose problems like stress, depression, OCD, anxiety, etc. Psychologists are different from psychiatrists as they don't prescribe any medicines to their patients; instead, they treat them with talk treatment. 
Neuropsychologists- They deal mainly with the cognitive part of the disorder. They directly approach the neurobehavioral disorder focusing on mental illness, namely Alzheimer's disease, Dementia, Schizophrenia, ADD and ADHD, OCD, etc. They don't usually deal with the emotional side of the disorder but the internal brain disorder.
The main difference is, approaching a disorder from a psychologist and a neuropsychologist's point of view. Everyone can approach a psychologist while the patients prescribed for a session with a neuropsychologist can only approach them. 
Those who study for neuropsychology can also become
These might require you to achieve different programs after your bachelors
Occupational Therapists
Physician
Surgeon
Rehabilitation Counsellors
Mental Health Counsellors
Industrial and Organizational Psychologists
Colleges offering neuropsychology programs 
The following is the list of fourteen top-ranking colleges offering programs for neuropsychology –
| | | | | | | |
| --- | --- | --- | --- | --- | --- | --- |
| College Name | Location | Program offered | Student to teacher ratio | Acceptance rate | Tuition fees (per annum) | Website |
| Harvard University | Cambridge, Massachusetts | Bachelors of Neuroscience | 7:1 | 5% | $47,730 | https://www.harvard.edu/ |
| University of California | 500 Parnassus Ave, San Francisco | Bachelor's degree in Cognitive ScienceDoctorate and master in neuroscience | 20:1 | 16% | $41,196 | https://www.ucsf.edu/ |
| Massachusetts Institute of Technology | Cambridge, Massachusetts | Bachelors and Masters of NeuroscienceBachelors and Masters in Cognitive ScienceDoctorate in neuroscience and cognitive science | 3:1 | 7% | $53,450 | https://web.mit.edu/ |
| Stanford University | Stanford, California | Bachelors in Cognitive Science | 5:1 | 4% | $52,857 | https://www.stanford.edu/ |
| John Hopkins University  | Baltimore, Maryland | Bachelors and Masters of NeuroscienceBachelors and Masters in Cognitive ScienceDoctorate in neuroscience and cognitive science | 7:1 | 11% | $55,390 | https://www.jhu.edu/ |
| Columbia University | New York | Bachelors and Masters of NeuroscienceCertificate in NeuroscienceDoctorate in Neuroscience | 6:1 | 5% | $57,763 | https://www.columbia.edu/ |
| University of Pennsylvania | Philadelphia, Pennsylvania | Bachelors and Masters of NeuroscienceDoctorate in NeuroscienceBachelors in Cognitive science | 6:1 | 8% | $51,156 | https://www.upenn.edu/ |
| Washington University at St. Louis | St Louis, Missouri | Bachelors in NeuroscienceDoctorate in NeuroscienceBachelors in Cognitive Science | 7:1 | 14% | $54,250 | https://wustl.edu/ |
| University of California – Los Angeles | Los Angeles, California | Bachelors in NeuroscienceDoctorate in NeuroscienceBachelors in Cognitive Science | 18:1 | 12% | $41,196 | https://www.ucla.edu/ |
| University of California – San Diego | San Diego, California | Bachelors and Masters in Cognitive ScienceDoctorate in neuroscience and cognitive science masters in Neuroscience | 19:1 | 31% | $41,196 | https://www.ucsd.edu/ |
| Yale University | New Haven, Connecticut | Bachelors and Masters of NeuroscienceDoctorate in NeuroscienceBachelors in Cognitive ScienceCertificate in Neuroscience | 6:1 | 6% | $55,500 | https://www.yale.edu/ |
| New York University | New York | Bachelors and Masters of NeuroscienceDoctorate in Neuroscience | 9:1 | 15% | $50,684 | https://www.nyu.edu/ |
| University of California – Berkeley | Berkeley, California | Doctorate in NeuroscienceMasters in NeuroscienceBachelors in Cognitive Science | 20:1 | 16% | $41,196 | https://www.berkeley.edu/ |
| University of Washington | Seattle, Washington | Doctorate in NeuroscienceMasters in Neuroscience | 19:1 | 52% | $37,071 | https://www.washington.edu/ |
Are neuropsychologists satisfied with their careers? 
Out of the surveys taken from the practicing neuropsychologists, 3.7 out of 5 say most minors are satisfied by their career, thus putting neuropsychology in the top of 18% of jobs.
While interviewing, FollowingCan Dr., a human mind's Sanam Hafeez, a New York City-based neuropsychologist and is currently working as a faculty member at Columbia University, says that Neuropsychology is not everyone's cup of tea! The neuropsychology provides the tools and resources to indicate a particular diagnosis based on percentiles and scores, thus making it easier to understand human behavior and ability, which attracted her the most to choose neuropsychology. On an everyday basis, a neuropsychologist may encounter and interview various patients to analyze several underlying conditions of a patient, sometimes of which the patient themselves might not be aware. The long hours of interpreting data are all worth the pain as at the end of the day, you feel satisfied as you help people in a detailed manner to get a direction towards the solution. She further emphasizes that in her college days, she didn't find neuropsychology as renowned as other courses but nowadays, many people are interested in this field. 
It is not as fancy as it sounds, but it involves excellent hard work, dedication, and discipline to achieve it. It is always better to research what you are signing up for instead of leaving it done half-heartedly; it won't last for long as this field requires constant drive and motivation since it may drain you out easily if done with partial interest. Lastly, she added that enjoying this job is the key to live it up to the fullest.  
It's a nine on 10 for Neuropsychology as a career