A public-service corporation that provides vital services to the public, such as natural gas, postal services, electricity, water, or telephone service, is known as a Public Utility Company. Public utility is classically controlled by the national, local, or state governments. Let us know 'Is Public Utilities a Good Career Path?'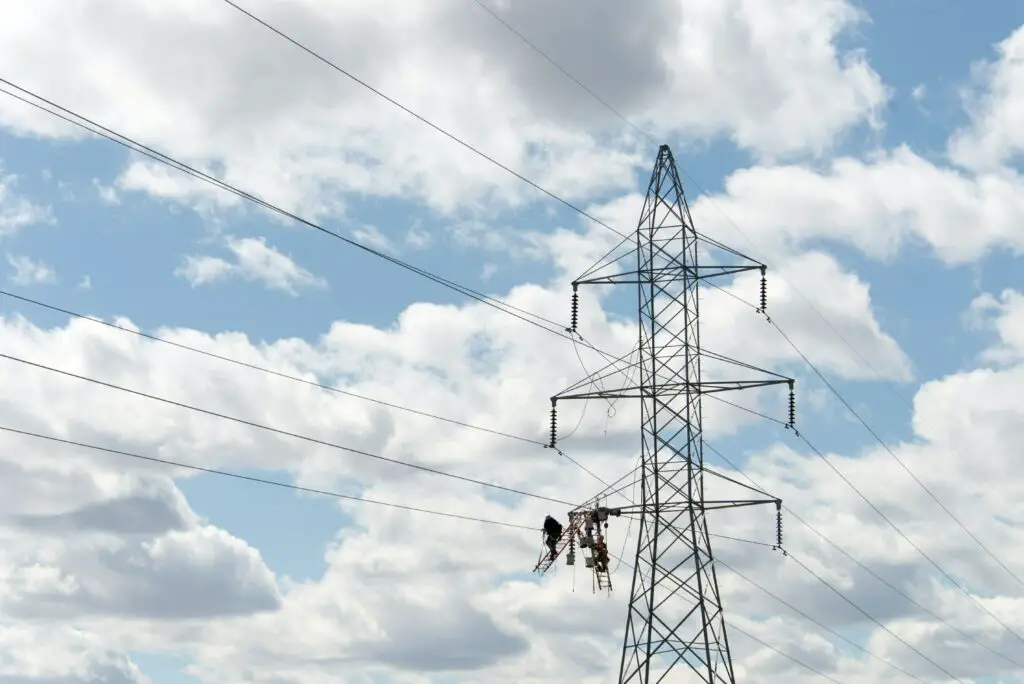 Is Public Utilities a Good Career Path?
Sector-wise jobs are available in public utility sectors like gas, electricity, water, telecommunication, and sewage removal. Skill-wise jobs are also available in public utilities, such as utility markers, wind turbine technicians, electricians, plumbers, utility managers, water treatment plant operators, etc. Other careers like audit, accounting, customer service, and computer technician also exist in this sector. This article will highlight whether public utilities are a good career path. 
Is Public Utilities a Good Career Path?
Public utilities are a very good career path. You want your career to consist of good salary benefits and rewards. Public utility jobs fulfill this criterion. Jobs in this sector provide job satisfaction because you are helping people get the essential things required for basic survival. You must have good industry analysis before selecting your career in public utilities. A huge range of jobs is available in the public sector of water and sewage, electricity, and natural gas. You enjoy a good salary and have growth opportunities, but some of these jobs are also risky and repetitive.
Public Utilities as a Career:
Many jobs are available in the public utility sector, and it does not require you to have any specific college degree. It is a very good career because salary and other benefits exist. You provide community service by being involved in public utilities as a career. You can be part of public utility jobs if you possess any major skill or have any degree of four years. It is a very beneficial career because it allows you to earn more than $90,000 annually in different job types. So a career in public utilities is very much recommended.
Jobs in Public Utilities:
Different skill-based jobs are mentioned below.
Meter Readers 
Meter readers determine how much utility usage is by home residents or commercial users. The meters should have a high school diploma to excel in this field. Without any experience, meter readers are paid $19 per hour. 
Wind Turbine Technician
When wind turbines are installed, maintained, and repaired, they require the services of wind turbine technicians. Their work requirements are mostly outdoor. Entry-level education for their job is a Postsecondary non-degree award. They must attend any technical school to proceed with their career in the industry. The potential job growth rate in the next ten years is 44%. They have a good median salary of $55,000 yearly per hour is $28.
Electricians
Electricians are responsible for installing, maintaining, and repairing electrical power control systems. It includes electric lighting and communications as well. They are responsible for internal and external sources of electricity and fixing their issues.
This is a dynamic job that might require working full-time. Your service might be required on weekends as well.
Electricians must be licensed, and a technical school diploma is an addition to starting their career. The average salary was $60,040 in 2021. Job growth opportunities are also very high (7%).
Postal workers
Postal workers are supposed to handle matters related to postal products. Postal products are collected and then sorted by them. Finally, they must deliver the mail. Their work requires indoor operation when they collect and sort mail. Outdoor work is restricted to the delivery of finally sorted mail. A high school diploma is enough to start working as a postal worker after passing a written exam. Annual pay is $51,730. Growth opportunities in this decade are 6%. Job openings of more than 38,000 originate every year.
Plumber
Piping systems are installed and fixed if any problem arises by the plumbers. Plumbers have working opportunities in homes, factories, and many other places. A high school diploma or equivalent is required for an entry-level job as a plumber. The annual wage median was $59,880 in 2021.
Police Officer
A police officer ensures the fulfillment of law and order, protects people and their property, and investigates different crimes. It is a physically demanding and dangerous job that requires indoor and outdoor execution. The average median salary is $66,020 per year, and per hour salary is $31.74. A high school diploma or a college degree is required to start your career as a police officer.
Utility Manager
Utility managers maintain public utility facilities like power plants. They manage workers, their budget, and the condition of public utility facilities. Utility companies require their services, so they are in high demand. Their average median salary is $103,150 per year.
Water Treatment Plant Operator
The water treatment plant operator manages a system of machines to transfer or treat water or waste. They have great opportunities in this field, and their salary median is $47,880 per year. A high school diploma is required to start their career and the growth opportunities in this decade are 7%.
Pros of Public Utility Career:
Industry growth
The industry is growing, so growth opportunities for workers are also very high. The growth opportunities for almost all jobs are between 7-20%. Technology is also playing a role in bringing growth for the industry workers as they get familiar with new techniques and bring improvement in their work.
Salary
Salaries in public utility jobs are good. Average salaries range between $50,000 and $83,000 annually. This is a handsome amount for public utility workers.
Added benefits
Benefits such as paid leaves, training, insurance, and allowances for traveling are part of the job contracts of public utility workers.
Low entry requirements
Public utility jobs do not require formal education to enter this field. At maximum, they may require technical school diplomas. 
Fulfilling career
Public utility jobs come under public service jobs, and job holders are satisfied with fulfilling the survival needs of thousands of people. This also brings huge job satisfaction to the workers.
Cons of Public Utility Career:
Fast growing technology
Technology is growing quickly and taking over some public utility job responsibilities. This might result in many workers losing their jobs if they are not familiar with the new technologies.
Long working hours
Working hours are long, and your service can be required even on weekends and holidays. You might have to work long hours outside the comfort of the office premises and in all sorts of weather.
Risky jobs
These jobs always have the risk of injury, especially in the case of electrical jobs. Safety and security risk is a big disadvantage for those joining this industry.
Repetitive tasks
A fixed code of conduct and a set of guidelines is supposed to be followed in such jobs. If you are creative by nature, then the repetitiveness of the work may not suit you for a long period.
Conclusion:
Opting for public utility jobs as a career is recommended because they are highly satisfying jobs as far as pay scale is concerned. The educational requirements are minimal, so they are mostly easy to join after simple diplomas from technical schools. 
Frequently Asked Questions:
Are public utility jobs safe?
Public utility jobs are risky and cannot be categorized as completely safe jobs.
What benefits do you get in public utility jobs?
Medical insurance, paid leaves, vacations, and sick leaves are some benefits public utility workers enjoy.
Is Public Utilities a Good Career Path?