The oil and gas industry affects our daily life, from what we buy, where we go, and when. The industry is closely related to all the stuff we need on daily basis. The economy of a country also depends on the industry as it dictates the prices of the products being produced from it. At the same time, rich people are concerned with oil and producing fields. Let us know 'Is Oil Gas Production a Good Career Path?'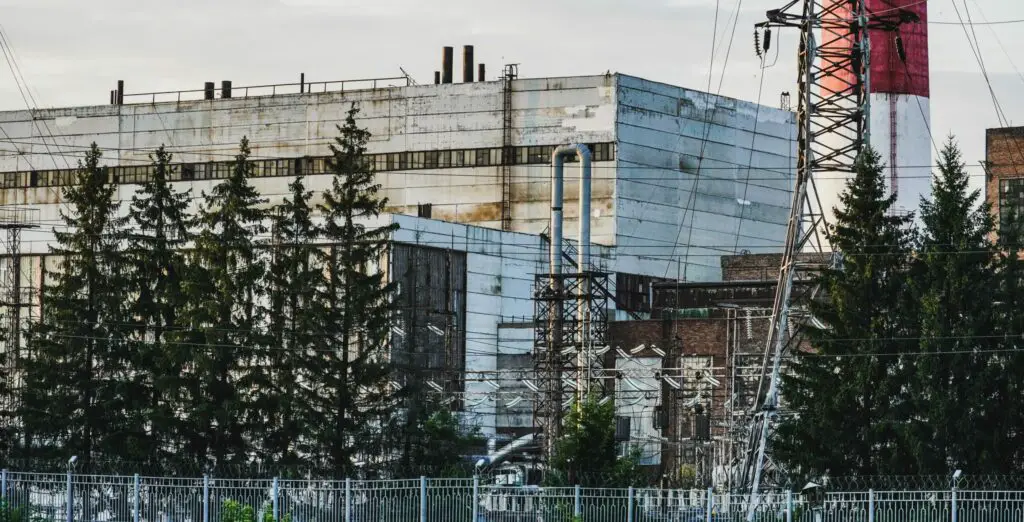 Is Oil Gas Production a Good Career Path? 
Yes, oil and gas producing fields give way to good careers because it is considered one of the few top industries of a country, offering career opportunities to engineers. The oil and gas sector is guaranteed to remain an essential sector in every country because who can imagine a world without petrol, diesel, and other petroleum and petrochemicals? Whether it's crude oil extraction, production, transportation, storage, or refining- the industry is always looking for professionals with diverse backgrounds related to the field. 
Oil and gas production companies feature hundreds and thousands of categories in jobs. Each of these categories has specific requirements in terms of:
Qualifications 
Knowledge 
Certifications 
Skills 
Without knowing the oil and gas production industry and the job categories, you will not be sure where to begin your research. You will not know the relevant skills and qualifications before applying for the available job. 
Tips to Have an Edge Over Other Candidates Applying in the Industry: 
The reputation that one gains by being in the oil and gas industry is remarkable and this is the reason why there is more trend toward engineering as more people want to be a part of this industry now. But good things don't come easy. Here are the things to follow that will give you an edge over other people applying for oil and gas production jobs. 
Have the Right Mindset:
People tend to get a bit intimated when applying for a job in the oil and gas production industry. However, if you are stationed in the office, the working environment and working conditions will be similar to anyone working in an office. The main thing here is to get you on the other end of the string. The important thing here is to be in the right frame of mind and not be intimidated by the things that lead to the other side of the defense. It includes giving full interviews, face-to-face interviews, personality tests, and interview camps. 
The higher authorities have to conduct these things to ensure that they are hiring the most suitable person to perform the job. Your approach here should be to take baby steps and set short goals. Remember that the admission procedure itself is valuable due to the experience that you gain. You can always leverage that experience in your oil and gas production career. 
Do an Internship:
This is one of the most preferred methods to get into the oil and gas production industry. The requirement for the internship is much lower as compared to that of the actual job. The reason is obvious- they understand that you are applying for the internship to get experience, and you have no prior skills or experience. It is where you gain something instead of losing. By the time you complete your internship, the authorities may even try to hire you as they have spent their resources and a considerable amount of time preparing you to do the actual job. 
It is noted that some oil and gas production companies do pay their interns, while others don't. Even if they don't, you should still do the internship as you will be learning a lot. Unlike an actual employee who has to stick to their specific niche, an internee has the option to learn about everything and anything. Knowing all these niches will give you an edge in the interview process too. You can discuss these things there. 
Polish Decision Making Skills:
A series of interviews are held by the series of recruitment members. Some interviews are tougher than others. Some companies have recruitment days where they invite you to a camp of three to five days. This is where they test your problem-solving skills, technical skills, and real issues as well. They may also give you a paper narrating the whole story along with a problem, and you will have to come up with a solution. You will also have to apply the first tip here- to not get intimidated by the prospects of difficult interviews. 
Keep Your CV Updated:
This is the only advice that is not only applicable to the oil and gas production industry but also to other industries all over the world. You should keep your CV and cover letter, always ready and updated. The CV not only refers to the physical CV but also the online medical profile that you may have on Linkedin. It serves as an online CV for your human resource department to have a glance at before taking any final decision. It is also the main source to look for the main details. 
Amplify Your Knowledge: 
It's always advised to take a few undergraduate classes that are related to the oil and gas production industry. In these undergraduate programs, specifically during the final year, you will have the option to take extra subjects toward the final year. So, choose subjects that will help you in future jobs like the oil and gas production industry jobs. 
You will want to look for subjects related to piping systems, plant design, turbo machinery, and engineering design. The mention of these relevant subjects on your CV leaves quite an impression, and these things also play a big part when the candidates are being shortlisted. You will also need to have know-how about the industry standard terms. This will also serve as the main reference when you will get into the industry later. 
The whole process of getting a job in the oil and gas production industry comes down to your mindset and preparation. The methods may or may not guarantee your success, but they will certainly improve the odds. 
Sectors of the Oil and Gas Industry:
The sectors are: 
The upstream industry finds and produces natural gas and crude oil. It also goes by the name "Exploration and Production Sector". There are several ways in ways an upstream sector is lifted. 
It markets NGLs which stand for ethanes, propane, butanes, and sulfur. This industry also acts as a link between producing areas and consumers. The industry can also vary from location to location. It depends on the volume and the quantity of the resources being produced. 
The downstream industry includes:
petroleum refineries
oil products
Plastics
natural gas distribution companies
 It also goes to and touches every territory and provides thousands of products.
These products are: 
Antifreeze 
Gasoline 
Fertilizers 
Propane 
Diesel 
Natural gas 
Jet fuel 
Plastics
Pharmaceuticals 
Heating oil
Pesticides  
Asphalt 
Lubricants 
Synthetic rubber 
Careers in the Industry:
The industry is quite unique with multiple job options and sectors. You may work in:
Upstream 
Midstream 
Downstream 
Finance 
Marketing 
Trading 
HR 
Research 
Logistics 
Safety 
IT 
Corporate Support 
You might work: 
Offshore 
On-shore
Remote locations 
Office 
Project Site 
Clients 
Vendors 
Partner's office 
You will find that the career paths in the oil and gas production industry are all well-connected. The careers starting at one point may wind up at another. 
Performance and other factors may accelerate or slow your progress. These factors are:
Economy
Company culture
Immediate supervisor 
Benefits of Working in the Oil and Gas Industry:
The industry promises a whole variety of oil and gas job opportunities for all the people coming from engineering and other fields of study, both offshore and on land. Though the person has to deal with overtime and a dangerous environment. 
The salary packages in the industry are attractive, the salaries are good due to the educational background needed in the field. The senior employees or the people with more skills are paid higher than the others. The pay scale is more than the average salaries paid in other fields. 
If you are someone who loves to explore new places and work in new places, then it is the right field for you. The area offers a lot of opportunities to travel due to the global demand for services in this field. An extensive set of skills is needed to do jobs in oil and gas production and not everybody is located in one place. 
People from all over the world require these jobs to be done, hence they get to travel a lot, especially, if they are working off-shore. 
There are learning opportunities in the industry. You get to learn and explore every day. New technological developments continue to be made every day, so people get to grow professionally as well.  
The industry involves the excessive use of technology. As you move along, you will have the chance to educate yourself and make yourself aware of cutting-edge technology and machinery regularly. 
Career Paths in the Oil Gas Production Industry: 
These paths are: 
Petroleum engineer
geoscientist
Energy engineer
Commercial analyst 
Marketing Coordinator 
Mining engineer
Mudlogger 
His responsibility is to ensure that all the wells are running and producing oil perfectly. He or she is also responsible to deliver optimum economic results. He gathers a lot of subject matter experts from different fields and collaborates to be responsive to anything happening in the field. A petroleum engineer starts around $92, 300 a year. Mid-career pay is $182, 000. It is one of the highest-paying professions. 
A geoscientist plays a significant role in things that have to do something with the environment. They use problem-solving skills and work for the betterment of the habitat or organisms. They are sometimes teaming up with other professionals to come up with something good, while on other days they are looking at amazing places. 
They work as the project manager's right-hand man. They work through all the phases of energy-saving projects, from design to contract, to construction, and finally measurements and verification. 
Their work varies. They help companies in the investments, financial modeling, and business involved in the projects. They also have commercial acumen, financial modeling skills, ambition, and easy-going nature. 
They help manage the day-to-day execution of marketing plans related to the oil and gas production industry. They work as members of a larger team. There are two main areas of responsibility: clients' research and digital work. Digital responsibilities include monitoring social media sites and working to boost the company's presence online. 
They do a lot of underground productions. The job involves a lot of drilling and busting. The job also involves the use of the software during drilling, rock drilling, and blasting. 
A mudlogger takes care of the drilling going on and also monitors it to avoid any accidents. He also has a role in recording the extraction status. 
Conclusion:
Most roles in the industry are performed by professional engineers or professionals who get some of the highest-paid jobs based on their set of skills and qualifications. Anyone with a background related to the fields of Mathematics, Science, or Engineering has an upper hand in the competition. They become part of the larger candidate pool. It means that getting a job with basic education is quite challenging in today's world or crowded job market. A career in oil and gas production requires a proper skillset and education to land the right job with the right salary. 
Frequently Asked Questions (FAQs)
Is There Any Future in the Oil and Gas Industry?
Yes, the demand for people related to the field has been increasing for a decade and is expected to rise in near future. 
Which Degree is the Best to Get a Stale Career Path in the Industry?
Petroleum engineering is one of the most demanded degrees by big companies. The graduates of petroleum engineering usually have a good educational background in math and science. 
Is Oil Gas Production a Good Career Path?