An ultrasound technician is a great domain for you to make your career; as an ultrasound technician, you will be taking the patients through the process of sonography and assisting them. You need to be familiar with the technical know-how of all the machines which are used to diagnose the patient's organ.let us know about that the Is It Hard To Become An Ultrasound Tech?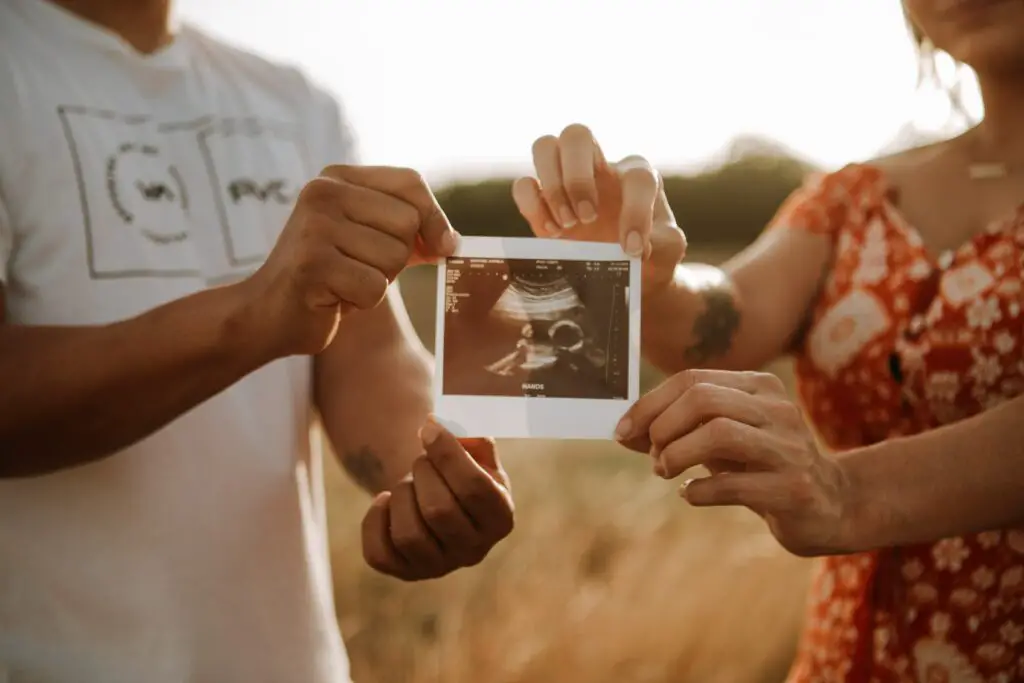 It is not that hard to become an ultrasound tech; you need to get an Associate's degree or diploma program in digital sonography. It also requires a technician to have interpersonal skills because sometimes patients get nervous or feel scared of the diagnostic process, then it is your job to relax them.
To know the details of how you can be an ultrasound tech, how much you can make through this career, what is your work and responsibility, how hard it is to pursue a career as an ultrasound tech, and much other related information, continue reading.
How can you be an ultrasound tech?
 An associate degree program requires two years, and it is a certification necessary for the Ultrasound tech. Many people do four years of Bachelor's degree in science to get a better option in jobs and also to get good pay. Many specific subjects only focus on sonography training like the physiology of the heart, gynecology ultrasound, ultrasound physics, etc. 
After you take the degree or get the certification from Cardiovascular Credentialing International or the American Registry for Diagnostic Medical Sonography (ARDMS) you can begin your career.
How much can you make through this career?
The starting salary of an ultrasound tech could be around $59,000. It's one of the highest-paid jobs in the medical field. According to BLS(Bureau of Labour statistics), the annual pay for ultrasound tech could be $80,000. 
 What is your work and responsibility as an ultrasound tech?
The ultrasound tech work is to make sure the ultrasound image of the patient's internal organ is very clear. Although you'll be trained to understand and read the patient's report still you are not allowed to do; only a doctor or medical professional can do so.
The work of a sonographer is to diagnose the patient's body parts through specialized instruments. For detect the diseases, you will examine human body parts including the abdomen, heart, reproductive systems, etc. Through sonography; pregnancy is examined, diseases and health conditions are known, and it further helps doctors or physicians with the treatment. 
Your other responsibility as a sonographer includes taking care of patients because you're the first one interacting with them. 
How difficult it is to make a career as an ultrasound tech?
If you are planning to be in this career then it is good news for you as BLS has predicted a 14% growth rate in the coming years and it is a very fast growth rate; the reason behind this is growth in the older generation mainly baby-boomer generation are increasing. The only thing which will decide whether this job is easy or hard for you; is your capability and your learning potential. There are lots of opportunities for you to choose to work, you can either work in Doctor's office, diagnostic laboratory, or any hospital.
The certification might take sometimes more than 2years after your study is completed. 
The main focus of the study is to make you well known about the human body so the majority of the study is based on science.
The coursework of the study includes:
Principles of general sonography
Ultrasound physics and instrumentation
Abdominal scanning and pathology
Obstetrics and gynecology pathology
Vascular scanning
Patient care
Clinical internship and labs
Here it is important to know that each ultrasound technician must get certification from American Registry for Diagnostic Medical Sonography (ARDMS). Also, you should choose the college or community that is accredited by the CAAHEP. 
How much the examination will cost you?
The cost for the residents of the US is $225, while the one who is non-residents of the USA will have to bear the cost of $50 extra. 
The reduction and reimbursement are given to veterans of the US armed forces.
For anyone who is going to make a career decision, it is important to know both sides of the coin, merely knowing the positive or negative won't help. So, there are some PROS and CONS which will help you in deciding on your career as an Ultrasound Tech:
PROS
High in Demand: as is already mentioned that the growth is expected to rise by 14% in the coming years so it is obvious the demand for this career will increase as well. 
Physically less tiring: This job requires a lot of focus and attention and the rest of the work is done by the machines itself also unlike other sitting jobs ultrasound technicians need to be standing throughout the day which is good for health. 
High salary: the annual average pay is around $70,000, which is higher than other related jobs in the medical field.
Other PROS are: job security, good work environment, growth opportunities, a good option for networking, etc
CONS
Certification required: this process becomes costly and sometimes
 little lengthy
Increased responsibility: being the first one to interact with the patients, it becomes their responsibility to guide the patients
Difficult to handle patients sometimes: this happens when any injured patient has to get diagnosed as the patient will be already in pain it gets difficult to get a clear image sometimes
Other CONS are: long working hours, lot of paperwork, repetitive, etc.
Conclusion
After the entire information, the final word to conclude is that it is worth the effort. It will be hard for the one who is not willing to put in the effort and easy for the one who is ready to cross oceans for this.
However, one should take the decisions by considering all the parameters.
Frequently Asked Questions(FAQs)
Q Is it mandatory to get the certification?
Ans Yes
Q How much can ultrasound tech make annually?
Ans According to BLS, $75,920 
Is It Hard To Become An Ultrasound Tech?