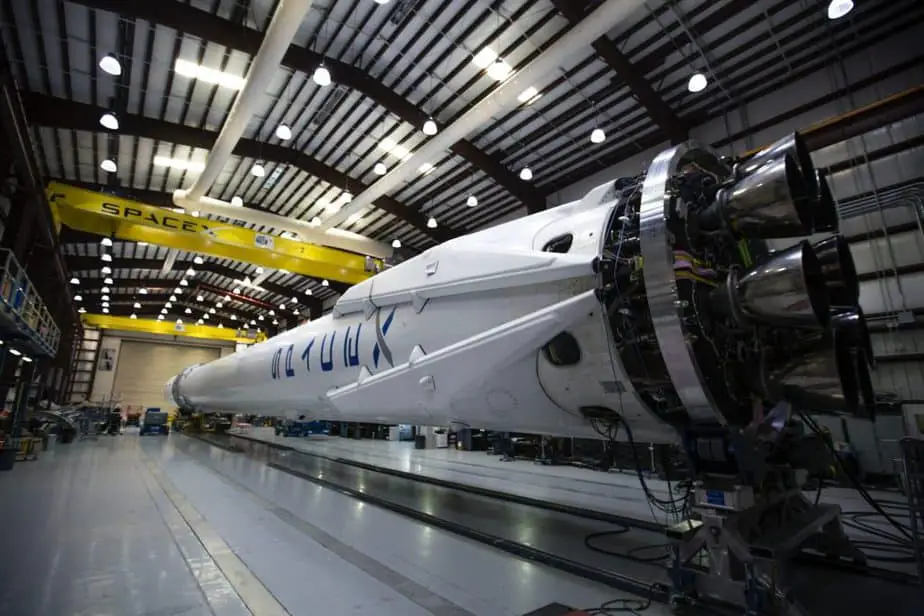 In this article, we will see the answer to the question 'Is Aerospace Engineering A Good Career?.
Introduction
When we talk about engineering as a career choice, there are a plethora of choices available to an individual. However, in this sea of choices, some excel over the others with a margin that makes quite a difference in terms of scope and endurance. 
Attaining a degree in engineering is an asset that helps you build up your career with a scope of a better and brighter future. Aerospace engineering is one such branch of engineering that is considered to hold an industry that is worth several billion dollars globally. 
A good career choice is determined by the scope and development in that field. It is the skill and dedication that one has to attain a certain level of success through their career. Aerospace engineering is one of the up-and-coming fields in engineering. It regulates the design, structure, production, and development of aircraft, space crafts, satellites, and other aerospace mechanisms. Aerospace engineers workaround technology that defines some of the most incredible equipment in the aerospace industry. It requires a highly advanced set of skills in the technological aspect of engineering. There is an enormous potential for growth in terms of the industrial aspect as well as the aspirational entities of the industry.
Aerospace Engineering And Its Branches
The emergence of Aerospace Engineering dates back to the 1950s. This field of study was defined as the source of development for Air flight vehicles that operate both in the Earth's atmosphere and outer space. Such Air flight vehicles require the combination of complex technical knowledge and skill, that produces mechanisms and designs governing this field of aerospace study.
The aviation sector has given a major boost to the scope and reach of aerospace engineering. It is an industry that is on a constant rise with a potential for growth beyond any measure. Two core branches of Aerospace Engineering define the theoretical as well as the technological factors of this field of study. 
Let's take a close look at the two main branches in aerospace engineering:
This branch of aerospace engineering deals with the issues and mechanisms revolving around the theoretical, technological, and practical aspects of air flight machinery that operate within the atmosphere of the earth. 
Astronautical Engineering 
This branch of aerospace engineering deals with the issues and mechanisms revolving around the scientific and technological aspects of spacecraft machinery that operate outside the atmosphere of the earth.
Scope Of opportunity for Aerospace Engineers 
The study of Aerospace Engineering caters to a vast and revolutionary scope for Aerospace Engineers. The multibillion-dollar industry of aerospace engineering has a fast-paced global market that offers a surfeit of opportunity with an avenue for job satisfaction and financial security. Not only do aerospace engineers have the prospective advantage of creating a splendid professional profile with private as well as public sector organizations such as NASA or SpaceX but are also granted multiple opportunities to travel around the globe.
Most aerospace engineers operate on projects that span around different countries and more often around different continents. They are prone to work on the latest technology and programs that involve work around aircraft, missile operatives, weapons, and machinery that are curated to make a visionary and technologically advanced future.
Enhancing careers through Aerospace Engineering
Most often a degree in aerospace engineering leads to engineers working with systems and software suppliers, corporate and government labs, or universities that enhance the skill set of engineers in a diverse and broad discipline. 
In case you are still pondering over whether aerospace engineering is a good career, you need to get a better understanding of the diverse plethora of possible career options one can pursue after attaining a degree in aerospace engineering. 
Let's take a look at the few careers that could be adopted through aerospace engineering:
Mechanical Engineer
Mechanical engineering has always played an essential role in the development and advancement of aerospace engineering.  Most often mechanical engineers work around research and design of potentially advanced jet engines or sensor equipment that cater to better technology for the aerospace industry. Their work revolves around working for the current and prospective needs of the aerospace industry.
Aircraft or Spacecraft Designer 
Aircraft or spacecraft designing is one of the major factors in aerospace engineering. An Aircraft or Spacecraft designer caters to the designing and modulating of a safe and secure aircraft or spacecraft. All your commercial, as well as private air travel, is efficiently made possible through the work of these designers and their designs. The increase in demand for more designers that work with some of the best machines around the aerospace industry has made air travel more efficient and safer.
Data processing manager
With research and development given more and more priority in every industry of the global market, data processing is a significant factor for simulating research and response. Aerospace engineering now mostly adheres to simulations and data processing on supercomputers that aid with research while also being time and monetarily efficient. Data processing managers work with data that is collected through simulations and determine the use of solutions that can be made available swiftly in the global market.
Aerospace technician 
An Aerospace Technician caters to the installation, maintenance, testing, and repairs of an aircraft or the equipment that is developed for use around the aircraft. They are an essential part of the research team and offer an indispensable input for the aerospace manufacturers and companies that cater to aerospace equipment and machinery. 
Inspector and Compliance Officer
An Inspector and Compliance Officer ensures the overall safety and security protocols with regards to a piece of aerospace machinery and equipment. The enforcement of all safety rules and regulations is ensured by such officers and the responsibility of ensuring the designs are full proof and without any flaws or defects that could put the safety of others at risk.
Drafter
 A Drafter prepares and enlists drawings and other specification sheets that are required to be drafted before the process of building an aircraft or spacecraft can be initiated. They compile and draft this complex set of information into a detailed tally of documents that depict every factor deriving the objective of the subject at hand while also ensuring to cover all defining features of the craft.
Mission And Payload Specialist 
We've often heard of space missions operating on different levels with different types of space crafts. A Mission Specialist works on such space projects as a member of the crew, they adhere to the collection of data, experiments about a space mission such as the mission for the international space station. While Payload Specialists work with equipment that adheres to the installation and usage of such equipment during a mission.
Aerospace Engineering And Its Fiscal Opportunity
On average, an aerospace engineer can earn a decent wage of more than USD 100,000 in a year. This average estimate only grants us a look into the top over the monetary condition of the aerospace industry. 
However, the average base salary starts at an estimate of approximately USD 60,000 and can spiral up to an amount of more than USD 170,000 annually. Each sector operates at a different fiscal level that grants a diverse monetary advantage with not much difference in the scale of financial security. Be it the federal government, the aerospace equipment manufacturers, or the research and development sectors they are all equal members of the aerospace industry. They all contribute equally to the global financial market with a slight margin that defines the competition between these sectors. 
Is Aerospace Engineering A Good Career?
The evolution of the Aerospace industry is defining technology in a revolutionary light. It will not only give way to better and advanced lifestyles for future generations but also evaluate the pace of change in our daily lives. 
The demand for career opportunities is on a rise in the global and transnational market. It also gives way to an endless number of possible technical advancements that are the core of even more job opportunities in this sector. Aerospace engineering is the ladder of scope for developing a digital enterprise that would not only revolutionize the aerospace industry but leave an impact on the world at large.
Thus, if you are looking for a career in the aerospace industry, there are numerous options to choose from through the field of aerospace engineering. Aerospace Engineering degrees reach the depths of air, sea, and space travel, giving aspirants access and mobility to make discoveries. Thus, The future is here and now.
Is Aerospace Engineering A Good Career?