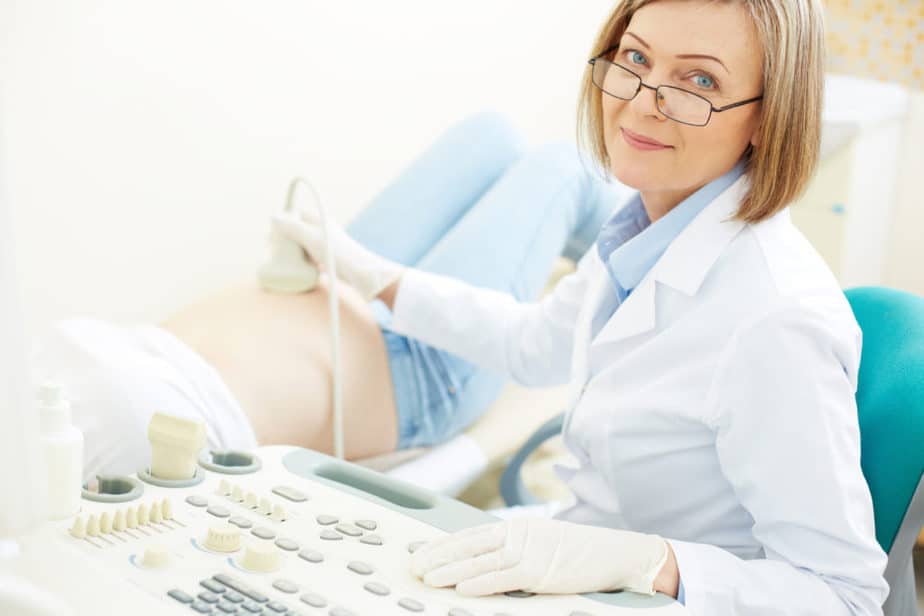 Are you living in Southwest Washington? Specifically, are you residing in Oregon? If yes, then you are familiar with Oregon Health and Science University [OHSU]. How To Get a Job At OHSU?
OHSU is the sole public educational Health Center in Southwest Oregon. The Center has hospitals and clinics across Washington and Oregon, with schools of medicine, pharmacy, nursing, dentistry, and public health. 
OHSU is a very good environment to work in. But how does someone get to work at OHSU? 
Getting a job at Oregon Health and Science University [OHSU] can only be done via an online job application. They do not accept paper applications, nor sending of files by email. 
OHSU has made it easier to dig through the job portals and seamlessly apply for jobs. You do not need to start figuring out the right job criteria to use to sharpen your job search. 
There are portals for your every job needs. If your job needs IT jobs, faculty jobs, Finance jobs, Police Officer jobs, or nursing jobs, you just need to go to the appropriate job portal. 
Now, if your job search is IT-related, just go to the IT job portal. It will filter IT jobs that are available for you. Then, you apply for the job. 
There is also an internal job portal. Though, the internal job portal is strictly for existing employees of OHSU. 
How Do The Job Portals Work?
The job portals are already designed to meet individuals' job needs. The portal has an intuitive user interface that makes the job application simple and efficient. Applying for your job needs is done through a streamlined and interesting application process. 
If you are applying via the OHSU website, the first step will be to upload your resume. Once that is done, the system will autofill your employment application form for you, using the information in your resume. 
You can, therefore, review, and edit the employment application form fields as needed. Your Candidate Profile will be created and saved in the OHSU system after you have submitted your employment application form.
The amazing thing is that your Candidate Profile is not attached to a particular job. You are free to apply for any other jobs without completing another employment application form. 
If you do not have a computer system, you can make use of libraries and Oregon Employment Offices. 
Understanding The Application Status Column
Submission Received: This means that your application form was submitted successfully. 
Under Review: This means that your application is still under review. You are still being considered for the job position.
In Process: This means that pre-hire actions, written offer letter, and background check is in process. Even though you must have accepted a verbal offer for the job position. 
Offer Declined: This means that you have declined a written employment offer for the job position.
Interview, Not Selected: This means that you are not selected for the interview, and the OHSU is moving on with other candidates.
Withdrawn: This means that you have discontinued the application process. You are no more a candidate for the job position. 
Not Reviewed: This means that your application was received, but it was not reviewed. This happens when an organization has dropped off some candidates for the job position and moved on to review candidates that best fit the job prescription. 
Contacted, No Response: This means that OHSU has contacted you concerning the job position, but you have not responded. 
Interview, No Show: This means that you did not come out for the scheduled interview. 
OHSU Resume Tips
These helpful tips will guide you to write a standout resume. You can also download the OHSU Resume Tips.
Ensure that your resume is free of errors. Check for spelling, grammar and punctuation errors. 
Make sure that the resume is complete by writing your earlier job titles, the names of the organizations you worked for, with appropriate dates. Also include your education and training.
Ensuring that there is consistency in your formatting and the use of verb tenses and the use of words in all the resumes.  
Make sure that your background information is relevant with the job you are applying for. 
Use 2-3 bullets to summarize your experience and knowledge.
Try to lay much emphasis on the experience and knowledge that strengthen your qualification and best fit you for the job. 
Keep your focus on listing older experience, for example, your most recent 10 years employment record, that are relevant to the job.
Use a chronology resume, and start with your most recent job. 
Under each job, list your responsibilities and achievements. 
Stay clear of page borders, colors and flamboyant fonts. Instead, make your resume readable by using bullets and indentation. 
Do not write more than 1-2 pages of a resume. 
Ensure that your higher level of education is listed first, thereafter you can list other degrees. 
Listing your training classes, seminars are also important. But, they must be relevant to and support your capability to do the job. 
If you graduated more than 10 years ago, do not bother to put dates of your education. 
Leave your age, race, photo, hobbies and marital status out of your resume. 
Leave out professional references in the resume. You can send them upon a request. Also, leave out jargon and abbreviations. 
Appropriately name your resume in the following way: "Last name, First name – Resume." 
OHSU Recruitment Process 
The following are the things you are expected to do to get a job in OHSU: 
The first step is that you must apply for the job position. Instead of writing a Cover Letter, you are only required to simply answer some three to four short questions. 
These short questions help OHSU to know about your interest, experience, your interest in OHSU, and your commitment. All the applications are personally reviewed by the OHSU team. 
The earlier you submit your application, the earlier it will be reviewed. Applications are reviewed as they are received. 
Thereafter, OHSU recruiters move forward with invited candidates. The invited candidates will complete a phone interview with the recruiters.
After the phone interview, the candidates will again be invited to perform an online assessment – Employment Personality Profile. 
The assessment helps OHSU to assess how patient, stress-tolerant, and cooperative the candidates are.
Candidates' Final Interview
The whole process culminates in the candidate's final interview with the OHSU hiring manager. The interview is skills-based. And it consists of behavioral and situational interview questions.
Candidates are asked to complete an exercise, specific to their job position, to assess the candidates' skills being put to work. 
To gauge the effectiveness of the interview process, all candidates who take part in the interview are invited to participate in an anonymous candidate feedback survey.
Candidates' Reference Check And Offer 
Candidates that meet the finalist list will be asked to provide about two to three references. 
If the reference passed the check, the finalist candidates would receive an offer to join OHSU! 
OHSU always gives priority to qualified candidates from its pool of candidates whenever there is a new opening. 
Thus, if you are not selected for a job position, always keep your eyes open on the careers page. 
About Oregon Health And Science University [OHSU] 
OHSU was established in the year 1887. It was established as the University of Oregon Medical Department, it later became the University of Oregon Medical School. 
In the year 1974, the Medical School came to be named, University of Oregon Health Sciences Center. It became an autonomous, self-governed institution. The Center evolved as a combination of state dentistry, medicine, nursing, and public health programs. 
In 1981, the Center was renamed Oregon Health Sciences University. After some years, precisely in the year 2001, it merged with Oregon Graduate Institute [OGI]. And its name was again changed to what it is known today: Oregon Health and Science University [OHSU]. 
The University was renown as a public research University. It is also known as a nationwide research Center, with thousands of scientists working at the Research Center. The University is committed to health sciences. It has two hospitals presently in Portland, Oregon. 
The university has a partnership with Oregon State University, a joint program called PharmD Pharmacy. It has other partnership programs throughout Oregon. 
The OHSU is proudly the inventor of precision cancer medicine. Its mission is to bring health and hope to all. OHSU is the biggest employer in Portland.    
Conclusion 
Getting a job at OHSU is very streamlined. Applicants need to start preparing right from filling the application form field to the interview. 
OHSU Frequently Asked Questions 
Can Applicants Contact The Hiring Manager? 
The hiring manager's contact information is not accessible to applicants. In this way, applicants can not contact the hiring manager. 
Once Applicants Have Submitted An Application/Resume, When Will They be contacted? 
OHSU only contacts applicants that are selected for interviews due to the large number of applications they receive. Applicants can wait for 6-8 weeks for the application to be processed. After that, they can see an update in their application status. 
Applicant's "Application Status" Has Not Changed Yet. What Does That Mean?
It can mean any of the following: 
The applicant application has not been reviewed by the hiring manager, or the hiring manager is expecting more applications before they review applications. 
Lastly, the job position might have been occupied. 
Applicants Can Not Find The Job They Are Looking For. 
The applicant can try searching for the job via the following ways: 
If the applicant still can not find the job, it means that the job is not available anymore. 
Who Can Applicants Contact When They Have Issue With Their Online Application? 
24-hours and 5 days a week technical support is provided by iCIMS. Applicants within the U.S. can call a toll-free number: 1-800-889-4422. 
And if any questions are not covered on the OHSU FAQ page, applicants can send an email to [email protected]
Do OHSU Jobs Have Closing Dates?
OHSU jobs can close at any time, there are no closing dates once a job is opened. Applicants are to ensure that they check the job listing if the job they are applying for is still available. 
How To Get a Job At OHSU?