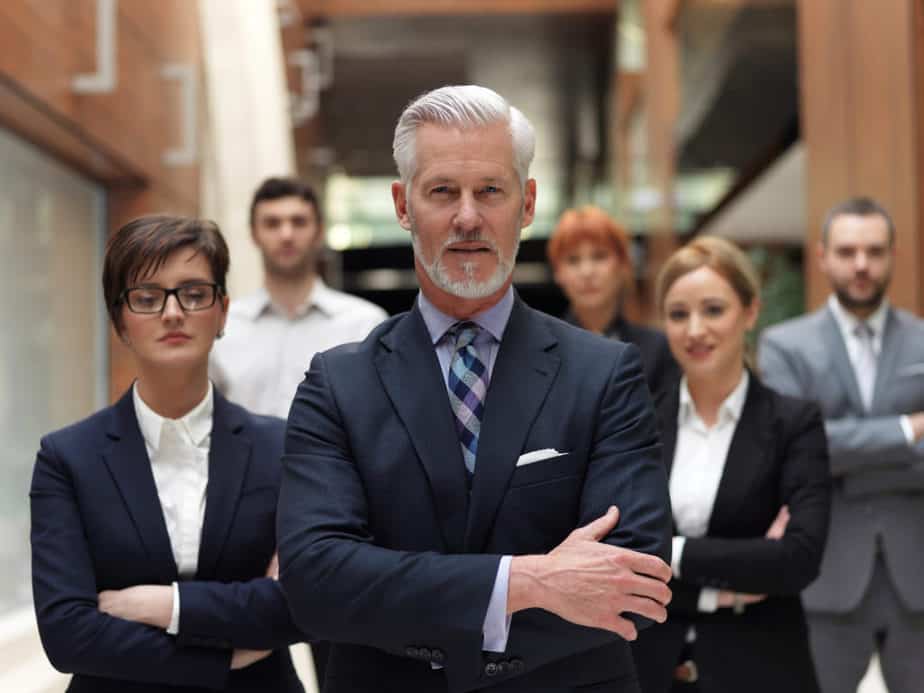 If you have always loved to assist people and recommend products for customers, you might be a good fit for a job role at HEB. In 1905 HEB began its operation with a single store in Kerrville, located in Texas State. The company had a vision always to make their customers gain access to quality food products with a big smile on their attendant's faces. Therefore, the business was instituted on hard work and continuous care for both employees and the business customers. Besides, the store environment is designed to make all customers comfortable and have a memorable time visiting the store.
Generally, HEB has always been at the front line of sourcing quality food products and always ensuring they deliver the best customer satisfaction at all times. Therefore, as an individual who hopes to work at HEB, firstly, you must be ready to exhibit a cheerful attitude. Furthermore, you must have a solid background in attending to customers and product knowledge. Finally, you are hoping to work as a cashier at HEB or the person who runs the show as the department manager; you must be ready to provide quality service with a smile. Only with those two characteristics would you be able to get a job at HEB. 
Applying for Employment At HEB
Firstly, to apply for a job role at HEB, you must follow the commonly used method in today's world, which is applying for the job online through the company's website. As an online application for a job at HEB, there is some basic information you should be prepared to provide to have your application processed and uniquely associated with you. This information includes your age, date of birth, qualifications, previous work experience, and other required data. 
There are some essential information you should be aware of when you are applying to get a job at HEB; these include 
Age requirement: The minimum age requirement at HEB is 16 years old. Your application will automatically get rejected if you are not up to the age of 16. Also, you might need to be above 18 if you are applying for a supervisory role such as a department manager job. 
Hours of operation: as a future employee to be at HEB, you should be aware of the operating hours of the business if you would be able to cope with the work demand. HEB stores open from 6:00 am and run until midnight. Some other store location opening hours might vary, but it is within the same range. 
Method of application: After you have understood the job application information as an interested applicant at HEB, you must fill out the online job application. 
Looking out for an Opening at HEB
To get a job at HEB, you must be ready to fill an open space required in the store. First, you need to explore the job opening page for a suitable job role you can fit into. From the job role, you can view and explore all the open positions and where they are available in the state. To narrow down your search, you might need to select a city you want to work in and available roles that might suit your qualification. Once you have chosen a desired criteria or job role, you can click on the search icon to see the results that meet your search query, and the required standards for the job roles will be displayed. By clicking on the job title, you can get more details on what the job is about the required qualification and the job description. 
Applying for a job position at HEB
To get a job at HEB, you would have to apply for a suitable job role that fits your qualifications and experience. To apply, navigate to the job title and click on the job you wish to apply for; in the job description area, you would be able to see the "apply online" button, click the button and wait for the page to load up. 
Firstly you would need to create an applicant account on the HEB website before you can gain access to apply for the job role you have selected. Once you are done creating the account, you can upload your resume to the next section. 
The next section features your personal information and some other basic eligibility questions that need to be supplied. Those questions include your eligibility to work in the United States, your age information, and other required details. 
Then, you would be required to fill up your experience, previous certifications, education history in the past or ongoing education, and other recognitions that you have earned which are relevant to the job you aim to get employed for. More so, some background information such as whether you have served time in the past, or you have had employee-employer troubles in the past. 
Finally, the last section asks you for your availability, and you will be provided with a text box to provide detailed information about when you would be available for the job role. After filling in all the required details, you can go ahead and submit your online application to the HEB portal. 
Tips to have a successful application process
As you explore the application page, you might face some challenging questions that might seem new to you and wouldn't be able to answer those questions. Here are some tips you would need to help you:
Provide additional certifications 
Suppose peradventure you have any certification relevant to the role you are applying for or licenses that qualify you to practice. In that case, you should include them in the application. However, if you have a specific certificate that fits more into a specialized position, you can let the organization know about it. Say, for instance, you are a certified meat handler, if you will, including whose information can present you better.
Be truthful about your background
The job application would ask you about your background and provide you with a section that explains it in detail. Ensure you pay close attention to the requested information and provide necessary information that you are asked in detail without omitting anyone. Before you have an offense, you should explain in detail what had transpired or happened, wherever such information meets the guidelines. 
Generally, not all charges will disqualify you from employment with HEB, so it is best you explain all the information about the offense, be honest about the situation, and hide anything.
Give out necessary details about availability problems
Another section in the application process asks you about what your availability looks like and the certain days you would not be available. If you would not be available someday it is best you give all the information and put the reasons there. Your reasons may not be special, but you can inform the manager that you won't be available on Mondays and Thursdays because of your community project. This would give the manager pre-information about your days of availability and how your work schedule would be structured. Other availability details you want to pass to the manager should be vividly explained.
What should be your follow-up approach?
Yes, job applications sometimes can be overwhelming for the recruiting manager, and they have to sort through tons of job applications. At some point, some job applications can be missed, skipped without reviewing that job application. This is why follow-up is required for you to remind the recruitment manager about the status of your job. Logging in back to your job application portal on the HEB website that you have created can give you some information about your application status. More so, you can call the specific location of the HEB store you have applied to and humbly ask to speak with the HR manager to get further clarification about your role and the job status. 
Whenever you make the follow-up call, ensure you request to speak directly to the person in charge of recruitment and peradventure; if he or she isn't around, you can ask for the best time to call back to speak with the individual. However, before you call the location you apply to, you should let a few weeks pass before making a move. 
The Positions Available at HEB and salary information
The HEB business employs more than 76,000 workers to work in their stores located in Texas and Mexico. The company has always loved to recruit new faces and young blood who would serve customers the best way it loves to get its customers satisfied. HEB always wants its workers to look at the role they perform as something more than just employment or a regular paycheck. Each employee should care about the customers and ensure that they are provided the best experience they deserve in their store. 
Both entry-level positions, mid-level roles, and managerial positions are always open at HEB, so you can easily find the best role that fits your qualification and previous work experience. Here are some roles and the associated pay for the role;
Customer service assistant: the customer service assistant role individual is responsible for answering calls, returning necessary calls to customers, and assisting customers in navigating their way in the store. As a customer service assistant at HEB, your pay grade is between $10 to $13 per hour. 
Department Clerk: The department clerk is responsible for providing quality service to the customers under his or her assigned department. As a department clerk, you can earn up to $11 and $15 per hour. 
Checker: As a checker at HEB, your responsibility is only to handle all customers' transactions and be in charge of all forms of payment. As a checker, your pay can vary between $9,50 to $13 per hour.
Stocker: In HEB, the stokers are responsible for the product display in the store. All the shelves are expected to be filled with corresponding items at all times. You can make between $11 to $13 per hour as a stalker while working with HEB.
Pharmacy Technician: Your role at HEB is to dispense drugs to the customers at the pharmacy section of the store and fill prescriptions brought in by the customers. Your salary ranges between $13 to $16 per hour. 
Department manager: You are to oversee all the activities at your department and ensure everything is well coordinated. Also, you will be providing high-level customer service and recommendations of products. As a department manager, your lowest salary per annum is $50,000, while you can make as much as $62,000 per annum.
Pharmacist: The Pharmacist is responsible for confirming customers' prescriptions, advising customers on the right prescriptions to use, and the insurance that covers the prescription you are tendering. 
Store Director: As a store director, you would ensure that your store functions appropriately and you are opening at the appropriate time. You must also ensure your store adheres to the company standard's rules and regulations and provide additional training as needed. As a store director, your salary is mostly between $55,000 and $65,000 in a year.
Conclusion
As a job applicant seeking a role at HEB, you must be prepared to answer all the requested information that will be supplied at the application stage. More so, the job role you are aiming to apply for must have relevant experience for the job position. For example, suppose you are hoping to apply for entry-level positions such as the checker, bagger, stocker, or customer service assistant. In that case, you might get the job without previous working experience. Besides, employees working at HEB have great things to say about the company. The company offers great benefits to its workers, which allows them to balance home and work life easily without sacrificing one for another. 
FAQS
How long does it take to get hired at HEB?
Typically, it takes about 4 to 5 days to be hired at HEB. After you are hired, you will be trained about your role and job performance. The entire process, which includes applying online, and the interview process could take up to three weeks. 
What should I wear to the HEB interview?
You should wear a business casual dress to the interview; however, if you are interviewing for the role of manager, you can dress corporate.