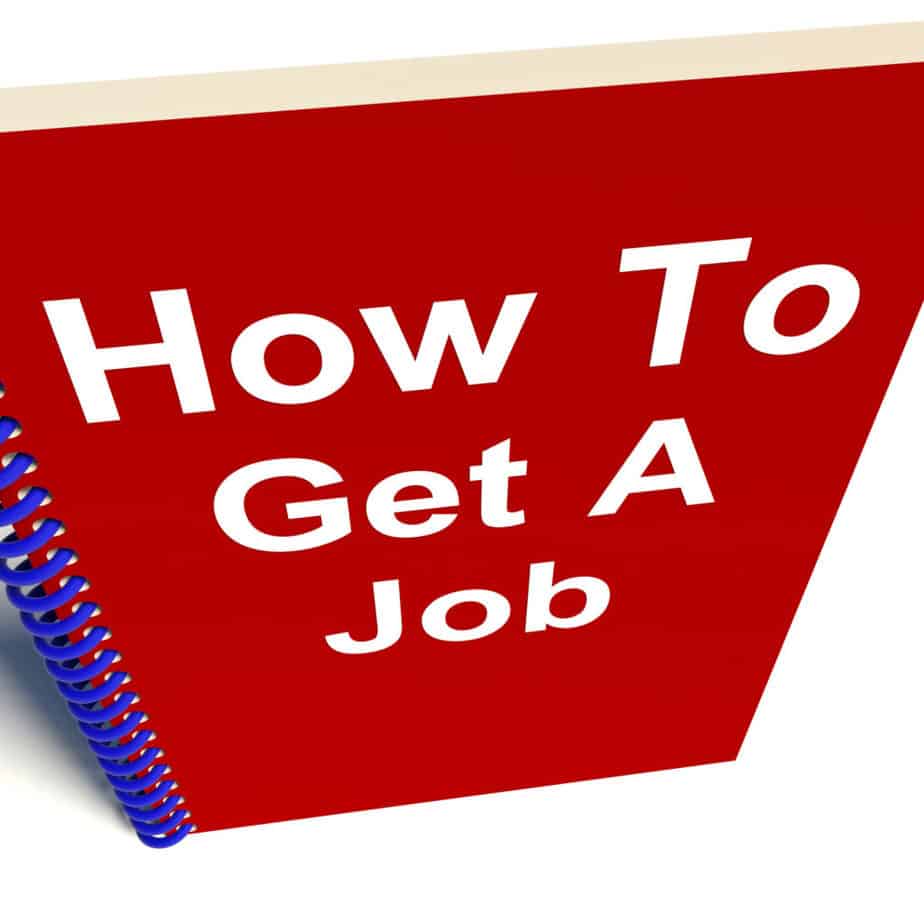 Dollar tree is a one-stop-shop for lifestyle and household items, which as the name suggests, sell these items for one dollar or less. Doesn't it sound fantastic? Well, it's beneficial not only for great deals but also for job seekers. Dollar tree is a widely expanded retail brand. Its revenue for FY year 2019 was estimated to be $23.61 B. That revenue is sourced from chains throughout the United States of America and Canada. It has shops all over 48 states of the United States and Canada, and as they plan to open hundreds of more stores annually, a variety of job possibilities with excellent salary, job satisfaction, and working environment is and will be created. So, if you're interested, applying for a job at Dollar Tree appears to be a good idea. Although, all of this can be intimidating, so this article will walk you through every aspect and step of the procedure of How to Get a Job at Dollar Tree?
About Dollar Tree Store
Dollar Tree, formerly known as 'Only $1' was founded in 1986 in Norfolk, Virginia by J. Doug Perry, Macon F. Brock   H. Ray Compton. It rebranded itself as 'Dollar Tree' in 1995. Currently, it is run by Michael A. Witynski, the President and CEO, and is headquartered in Chesapeake, Virginia. Since its establishment, it has expanded all over the USA and now has over 15.6K chains throughout the centers, USA and Canada accounting annual net income of $1.3B. As it is a retail store its main revenue streams are Consumables, House Products, Apparel and Accessories, Seasonal goods, etc.
Item Sold
Houseware
Dinnerware
Glassware
Toys
Seasonal Décor
Party Décor
Floral Decor
Gifts
Gift Bags and Warps
Stationery and Office Supplies
Craft Supplies
Pet Supplies
Cleaning Supplies
Storage
Electronics
Automotive
Health and Beauty Products
Food, Candy, and Drinks
Acquisitions/Subsidiaries
Dollar Giant Store
Greenbacks
Dollar Express
Dollar Tree Distribution
Dollar Tree Management
Dollar Tree Stores
Dollar Tree Stores Canada
Family Dollar
Family Dollar Insurance
Their Competitors
Target
Dollar General
Walmart
Costco Wholesale
Supervalu
JD.com
Valero Energy
Chevron
Jobs
The company employs more than 193,000 associates across its distribution centers and Support Store Center. Currently, there are 1,775 job openings in the United States for Dollar Tree. When it comes to employment, the dollar tree is inclusive and diverse both in terms of gender and ethnicity. The gender demographic includes 69.0% women and males by 31.0%. As for ethnicity, the dollar tree is 54.0% ethnically diverse and includes 47% Hispanic and African American.
Job Categories
Management Careers
Logistics Careers
Corporate Careers
Jobs at Dollar Tree
MANAGEMENT
Area Manager
Assistant Manager
Manager
Operations Manager
Freight Manager
Associate Manager
Associate Trainer
Co-Manager
Director
Distribution Manager
District Manager
Licensing Manager
Management Trainee
Fundamental Duties and Responsibilities of Management Employees
Manage all transactions while the cash register is operating.
Keeps all the cash safe.
Protect all assets of the enterprise.
Keep good customer service to a high level.
Keep a comfortable, friendly, and cooperative attitude to customers, colleagues and overseers.
Get goods.
Help the discharge of lorries.
Functions safely.
Follow the policies and procedures and maintain them.
LOGISTICS/ SALES
Sales Associate
Sales Representative
Sales and Marketing Manager
Sales Assistant
Plan Manager
Fundamental Duties and Responsibilities of Logistics Employees
Analysis of regional sales and trends to increase sales and maximize sales
Maintaining a good stock mix and presentation of products to maximize sales in each store.
Recruitment, training, and instructing staff.
Payroll checks, cash checks, storage audits, and inventory declines monitor.
Responsibility for all aspects of stock reduction across the district.
Maintain a high level of customer service through personal contact with staff and customers within the district.
Training and development for employees at the assigned department in terms of time and management.
CUSTOMER SERVICE
Attendant
Call Center Representatives
Customer Service Manager
Customer Service Representative
Customer Service Team Lead
Front Desk Agent
Retail Customer Service Representative
Senior Customer Service Representative
Support Associate
Fundamental Duties and Responsibilities of Logistics Employees
Maintain an attitude to customers that is positive, empathic, and professional.
Answer customer requests promptly.
Communicate via various channels with customers.
Customer complaints are recognized and resolved.
Knowledge about the products offered for sale to answer questions regarding them.
Orders, forms, requests, and requests processing.
Maintain client interactions, transactions, comments, and complaints records.
If necessary, communicate and coordinate with colleagues.
Feedback on customer service effectiveness.
Management of a junior customer service team.
Professional customer satisfaction and provision
Job Salary
The average annual income of employees at Dollar Tree is $31,827. You can expect an average pay of over $60,000 a year if you are in the top 10 percent of your earners, but you could get less than $10,000 a year if you are the lowest 10 percent of the earners. The department in which you work can also affect your wages. For retail staff, the average annual wage is $32,028, and the average annual wage for the sales department is $30,818. Due to changes in living costs, the location can also influence wages. The highest wages are earned by employees from Dollar Tree in Noank, CT, and Ridgefield, WA.
Average Salary by Department
| | |
| --- | --- |
| Department | Average Salary Annually |
| Retail | $32K |
| Sales | $30K |
| Warehouse | $30K |
| Supply Chain | $29K |
| Customer Service | $28K |
Average Salary by Job Titles
| | |
| --- | --- |
| Job Title | Average Salary Annually |
| Retail Store Manager | $105K |
| Assistant Store Manager | $41K |
| Order Selector | $32K |
| Sales Associate | $32K |
| Forklift Operator | $32K |
| Stower | $30K |
| In-Stock Associate | $30K |
| Stocker | $29K |
| Warehouse Worker | $29K |
| Stock Unloader | $29K |
| Cashier | $29K |
| Customer Service Representative | $27K |
| Stock Clerk | $27K |
Average Salary by Location
| | |
| --- | --- |
| City | Average Salary Annually |
| Noank, CT | $35K |
| Ridgefield, WA | $35K |
| Rome, NY | $33K |
| Barstow, CA | $33K |
| Burlington, VT | $31K |
| Wilmington, DE | $30K |
| Fargo, ND | $30K |
| Berwick, PA | $29K |
| Rockdale, IL | $28K |
| Odessa, TX | $28K |
| Chesapeake, VA | $28K |
| Marengo, OH | $28K |
| Ashely, IN | $28K |
| Mesquite, NV | $28K |
| Marianna, FL | $28K |
| Maquoketa, IA | $28K |
| Missoula, MT | $27K |
| West Memphis, AR | $27K |
| Warrensburg, MO | $27K |
| Port Wentworth, GA | $26K |
Work Environment
Dollar tree promises a positive and friendly work environment. They guarantee that employees are treated with dignity in a safe and fair environment. They adhere to labor laws and heavily prioritize the health and safety of employees. They oppose discrimination of any kind, child or prison workers, or trafficking in human beings. The company defines its values as they are continuously changing and changing to have a responsible, honest and positive attitude towards the workers and customers. The judgment is based on the belief of "Do the Right Thing for The Right Reasons".  And commit to respecting yourself and your company.
Benefits Granted to Dollar Tree Employees
Dollar Tree sells life insurance to their employees.
Full-time employees get health and vision insurance.
Employees can also participate in company stock options.
Employees will be able to use repayment funds as well.
Paid time-offs, bonuses, and overtime pay.
Flexible hours and fixed schedule if requested by the employee.
Retirement and 401K matching
Minimum Qualifications
Working in a full-time different department might demand different qualifications, but these are the minimum qualifications you should meet before applying for a job at Dollar Tree.
Having a high school diploma or a GED certificate.
Should be 18 or above the age of 18.
Be legally eligible to work in the U.S.
Work experience, entry-level roles might not require any work experience.
Basic Skill Requirements
Again, the skills requirements could vary between departments, but these are the fundamental skills that would be beneficial when you apply and work at Dollar Tree.
Enhanced working ability and security of employees.
The ability to operate following all policies and practices of the Dollar Tree.
The ability to count and record cash information effectively.
Excellent verbal communication skills to ensure effective customer, colleague, and supervisor interactions.
The ability to manage cash effectively with great honesty and integrity.
Strong ability to perform many tasks, including the efficient performance of a large number of monetary transactions within a rapidly changing environment.
The ability to handle customers with patience.
Organisational skill and attention to detail to ensure everything is well-kept.
Basic computer and technology knowledge.
Persuasive skills to encourage customers to become loyal customers and purchase more items.
Product knowledge to be able to explain its benefits and features.
Multitasking capability and the proper time management skills.
Good physical stamina to deal with physically demanding tasks.
Ability to work with teams
Quick problem-solving skill
The ability to adapt and learn fast
Dollar Tree Hiring Process
Newly launched Dollar Tree stores often offer their online career portal with open interviews and days.
Application Process
The very first step would be filing a form and submitting it online or offline at a nearby chain. For the application form visit their Career Centre and search for jobs in the field of your interest. You can also visit the store you want to work at and acquire the application form.
How to Apply Online
On Dollar Tree's career portal, you can fill out an application for a job position.
To apply for a job, go to the "Search and Apply" link and search for the job you want.
This link will open a new window.
Enter the term, category, area, or job title that you're looking for.
To see the results, tap the "Search" option.
Select the job title and location that are most appropriate for you.
Examine the job specifications and description.
At the bottom of this page, click the "Apply to Job" tab.
The interested applicants can also apply through Twitter, Facebook, or LinkedIn. The registration process is much quicker and easier. For part-time jobs or newly opened stores, you could just walk in and enquire about vacancies, and apply there.
Interview and Assessments
After the submission of the application, shortlisted candidates might be scheduled to be further assessed by the hiring manager after you apply if your provided information indicates that you are fit for the job. It is important to be aware that your assessment depends on the position you have requested and you may need to do several tests. But overall, it would be a sequence of questions to test your assessment, personality, and core skills, and how you can respond to some situations that most probably stem from your daily work experience on the job.
So, your selection is most likely to conduct in the following manner:
Telephone Interview: Candidates with abilities and qualifications that match the requirements of the job vacancy will be called for a phone interview with an HR recruiter.
Test: After clearing the telephone interview, an evaluation test may be required before moving to the next selection step. Thus, it might be helpful to practice test simulations.
Interview Onsite: The interview process for the Dollar Tree varies according to the level of the position applied for. Applicants may be required to have a one-on-one interview and a group and panel session. The day of the assessment center might be used to evaluate the performance of candidates in a group environment.
Basic Questions Asked During Interview
In five years, where do you see yourself?
Do you have any prior work experience?
What are your hours of availability?
What can you tell me about yourself?
What qualities do you possess that make you a good fit for this position?
Tell me about your background.
What do you think your greatest weakness is?
Tell me about a time when you successfully fixed a customer issue.
What skills do you have that are relevant?
How did you find out about us?
Why are you interested in working here?
How well do you manage your time?
What are your hours of availability?
Why should we hire you?
Applicants must also ensure that they do all they can to make a good impression on the interview. This will increase their chances of getting the job. Dollar Tree prefers to interview polite, well-prepared and dressed candidates. Following the interview, the hiring manager informs successful applicants about employment within one week and begins work soon after the interview.
Training
The stores offer a training program for model shops where selected and certified highly performing shop employees give annual training to new shop employees. Additionally, that role-based training and development are also available to model shop trainers.
Conclusion
Dollar Tree is the nation's leading retailer and operator of single-price point dollar stores. It has over 6800 stores that are expanding and growing. As Dollar Tree grows, it searches for intelligentsia, imagination, and drive. Before you apply for the appropriate job opportunity, you have to keep tuned to your career portal. It offers its staff a great working environment that gives priority to growth and learning. If anything about working at Dollar Tree interests you then there is certainly no better time than now, so go ahead and apply. Best of luck!
How to Get a Job at Dollar Tree?