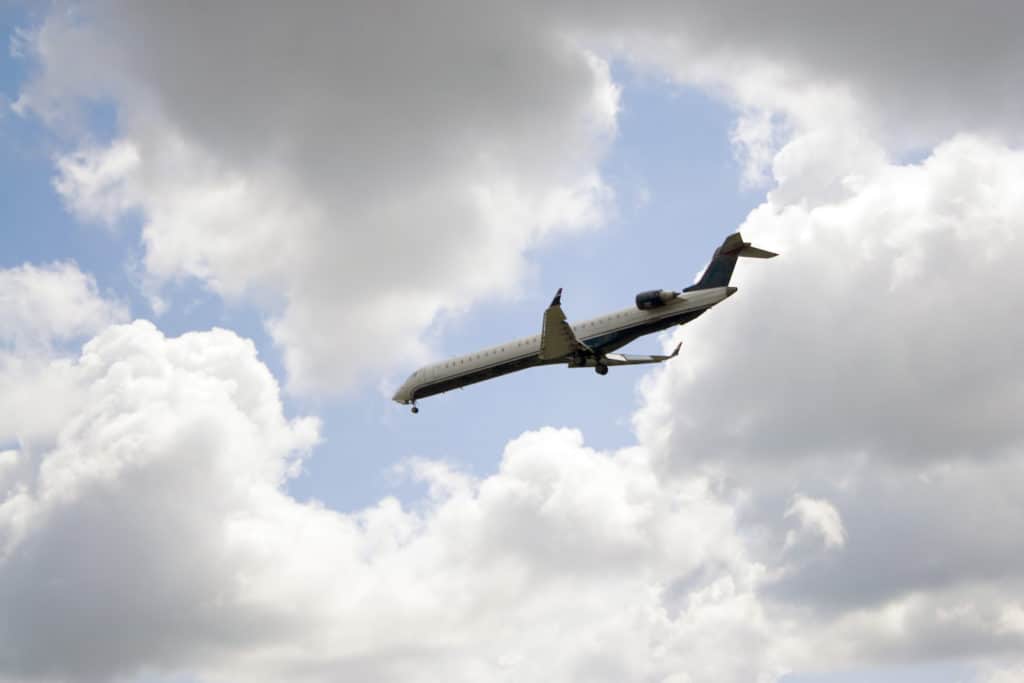 Boeing is the world's largest aerospace company and the biggest provider of commercial aircraft, rotorcrafts, satellites, and rockets. It is known worldwide for manufacturing good-quality commercial airplanes, defense aircraft, and space crafts. In addition, Boeing leads in technology and innovation to work on new technologies right from sea beds to outer space.
Are you a student trying to gain practical experience? Are you a homemaker looking to start a career? Do you wish to restart your career after a huge gap in your career? Or are you a retired official who wishes to get your hands dirty with part-time work? Then you are at the right place! Boeing offers marvelous opportunities for all. Being the leading manufacturer of commercial, defense, and space aerospace products, it has vast job opportunities in a variety of domains. 
A rainbow of career areas that you could work in at Boeing is incredible. Business, Cyber Security, Data Science and Analytics, Engineering, Information technology, and Manufacturing are the main focus areas at Boeing. In addition, you can find people right with High School Diplomas to the ones who have PHDs working at Boeing. This shows us that there is a wide range of jobs available at Boeing.
Gaining a particular degree will be crucial to apply for a job and work at Boeing. In addition, of course, you will need a related degree to work for roles like manufacturing and design in any of the following degrees or degrees relevant to them:
Mechanical Engineering
Electrical and Electronics Engineering 
Computer Science
Preferably for a designing position, people with post higher graduate degrees (PHDs) may apply. For building aircraft, people with master's or bachelor's degrees in any of the above-mentioned fields may apply. For flying positions, people with a valid flying license may apply. For maintenance jobs, overhaul, or assembly positions, people with trade schools or technical universities specific to aerospace products may apply. These requirements may change by the specific locations that you apply for and wish to work at. 
Career Opportunities
If you are a hard-working individual wishing to work at this fabulous company, all you have to do is follow the steps mentioned below and apply at Boeing for enormous opportunities to bolster your career:
Join Boeing's Talent Network
The Talent Network offered by Boeing is an initiative that helps people to find jobs that are in sync with their profiles. You are updated with various job opportunities available at Boeing based on your skills and experience once you join the talent Network. All the hard work is done by the company and all you have to do is:
Just visit Boeing's Talent Network page
Fill the short form, upload your CV 
Get ready to receive some fabulous job updates from Boeing that match your profile at your convenience!
Once you start receiving the updates, you can apply for positions that are open. The further process is very smooth and landing a job at Boeing is a great experience.
Through Boeing's Website
Visit their Careers page. 
You can choose your field of interest be it Business, Cyber Security, Data Science and Analytics, Engineering, Information technology, Manufacturing or any other field.
Next is to pick the location or locations you wish to work at. This will help to narrow down to suitable opportunities for you and make your job of finding a job easier!
Finding a job becomes even easier by entering the keywords for the positions you wish to apply for.  For example, if you are an engineer,  just enter systems engineer and you will see a list of positions available for systems engineer in your preferred locations.
Next, hit the search button and trust me you will be mesmerized with number of opportunities you will have!
You also have an option for exploring all the options available at Boeing to work towards creating a great future for all.
You will be able to see various hiring events that take place year round at Boeing and just have to fill the small form on this page.
You can also take a look at the featured jobs at the bottom of the page.
The fantastic thing about this is that you can view the recently viewed jobs and save the jobs you wish to apply for.
Through Boeing's LinkedIn Page
You can visit Boeing's LinkedIn Page 
Follow their page. This will not only help to learn more about the company but also keep you posted with the recent openings so that you can grab the opportunity as soon as possible.
Look at the job section and go through the available job openings. You should read the description of the jobs and skills required for these openings. This will help you get an idea of what the company is looking for.
Using LinkedIn for jobs will be helpful because you can save the job openings that you like and then have a look at them later if you are busy at the given moment.
Then you can visit the Life section to know how the life of people working at Boeing is and what all activities other than work take place at the Boeing office.
The about section will help you understand the company better which you should read in order to crack the HR interview at Boeing. Knowing about the company is an important way to express your interest in the company to the recruiters.
In the videos section, you can see work culture, innovations, events and much more which is indeed necessary for you to know. Sometimes, you may also get to watch a video from recruiters at Boeing and get to know what ideal qualities and skills they wish to their employees to have.
You can then apply for the job via jobs section.
The people section will help you take a look at different employees of Boeing working in different areas. You can approach one or two employees and explain them why you are a perfect match for the job you have applied for. They may give you a referral which is beneficial in landing a job. You can also ask them about the environment at Boeing, different projects, work culture and much more.
Through Boeing's YouTube Channel
You may also visit Boeing's official YouTube page to learn and visualize the potential of the company.
This is where you get to take a glimpse at the work done by Boeing and its employees in depth.
You can also search "How to crack Boeing interview" along with the position that you have applied for. This will help in getting important tips while giving an interview at Boeing. 
Listed below are some of the examples of job opportunities at Boeing:
Flying Pilot: If you are an aviation expert or have taken the proper training, you can apply for a job at Boeing to fly its wonderful aircrafts like Boeing 777. You will certainly need a pilot's license for becoming a pilot at Boeing and if you do not have it, first you will have to get the training and the license to apply for this position.
Software Engineer: If you are an entry level software engineer or an experienced software engineer eager to implement your knowledge in aviation, go ahead, apply at Boeing! It has wide variety of roles for you.
Researcher: Yes, you can also become a thesis intern at Boeing and gain world-class knowledge about manufacturing and designing aircrafts, satellites, rockets, space crafts and much more.
Electronics Design Engineer/Systems Engineer/ Test Engineer/Data Science Engineer and various other jobs are open for you if you have the knowledge of electronics or computer science.
Manufacturing Engineer/ Design Engineer/ Technician/ Test and Laboratory Evaluation Technician and many other jobs are available if you are a mechanical engineer wishing to work for the things that matter.
There are variety of roles such as Business Analyst, Electronics Systems Staff Analyst, Associate Facilities Analyst, Executive Analyst, Office Administrator and many more if you are not an engineer but wish to work for a great company.
For the roles mentioned above, having a related degree will help you get the job, as you may have acquired the important and necessary skills to work for that particular job at Boeing. Even if you are still a student or a junior at a degree college, there are various entry-level jobs or internships and co-ops available to which you can apply to gain experience at Boeing.
Overall, Boeing is an aerospace company that welcomes you for any job, from information technology to business to manufacturing. All you need is the basic skills required for that particular job. Learning more about the company through various platforms like LinkedIn and YouTube will be an add-on to crack Boeing's interview. Boeing has various entry-level jobs that you could apply for just by knowing the basics of what you wish to work on. Then, all you have to do is prepare your best and listen to the questions asked by the interviewers properly. Presence of mind is the key!
All the best!
How to get a job at Boeing?