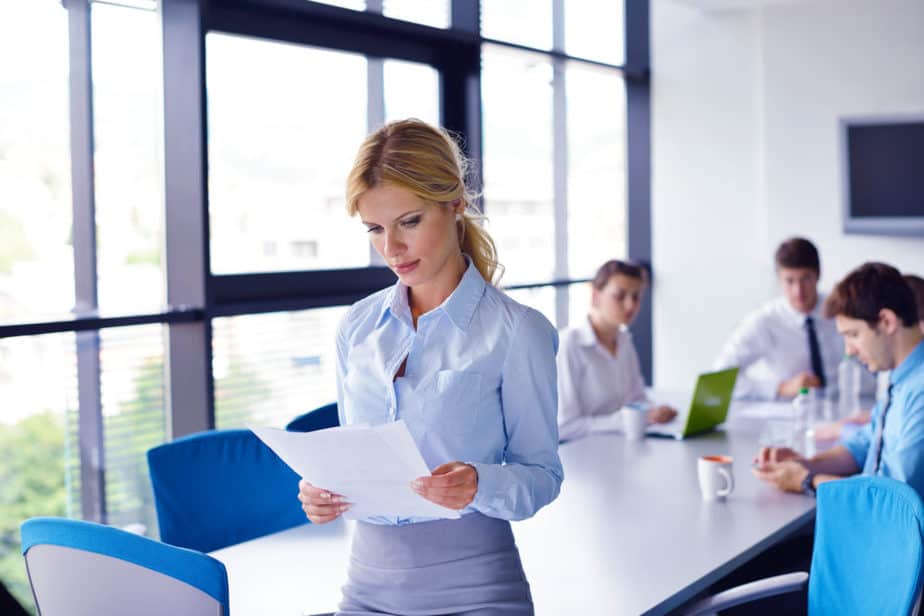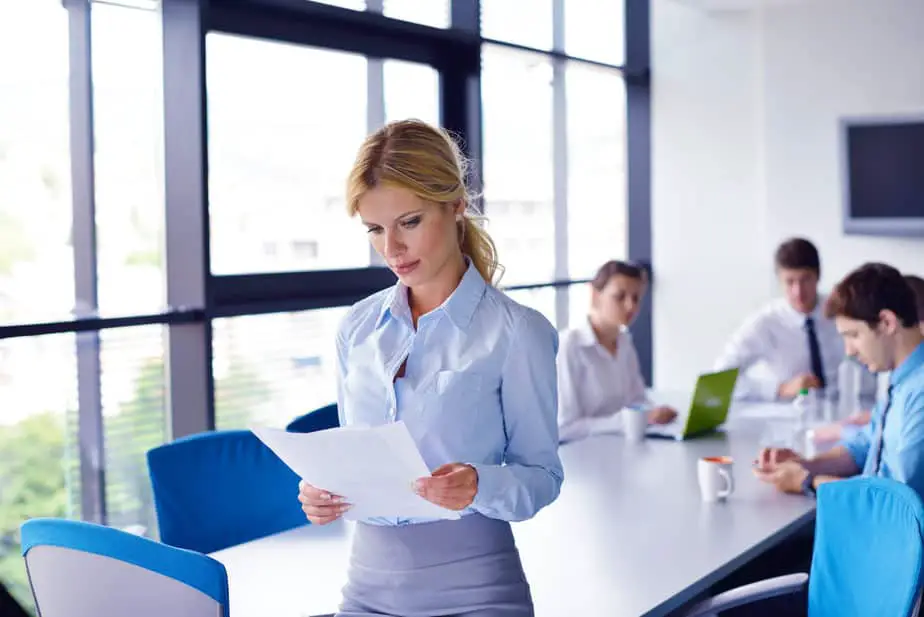 Getting a government job is seen as valuable and prestigious by many people. The United States opens up to 80,000 government job offers every year for all its citizens. There are a lot of government job opportunities out there and you can easily choose from them. Getting a government job in the United States can be hard, but this article will help you in simplifying the process. Let's know How to get a Government Job?
In the United States, government jobs are known as federal jobs. Finding these feral jobs isn't as hard as you might think. To make the process easier, the US government has created an online website usajobs.gov where you can find all the different federal jobs available for everyone. All you need to do is check the eligibility of the field you are interested in.
If you are qualified for the field you can apply for the position. You need to keep in mind that the government job recruitment process is lengthy and time-consuming and, thus you need to wait for at least two years to get the right government job.
What is a government job?
A government or federal job is where people work under the government or are included in the daily activities of the government. They support the activities of the government and are responsible for maintaining law and carry out government activities efficiently. The jobs that included under federal jobs include–
Lawyers
Judge
Police
Government doctors
Politicians
Civil Servants, etc.
All these jobs come under the federal government and the recruitment process is also carried out by government employees.
How to get a government job?
There are different ways you can get a government job. Getting a government job is considered to be quite easy in the US as there is a simple process you need to follow instead of many other countries that conduct extensive exams for the positions. In the USA there is a simple website created by the government called USA jobs, that you can use to find different government jobs that exist in the US and whether you are eligible for the job or not. If you match the eligibility criteria then you can apply for the same.
Let's underhand the overall process of applying for a federal job in the US from the website provided by the government. The various steps you need to follow include-
Log in The USA jobs website needs you to create your login ID and login into the account. This will require you to provide certain information about yourself. This can include your residence address, age, education, name, and proof of citizenship. These are some important details you need to add to create your account.
Upload Resume- Once you have created your account on the website the next step is to create your resume. start by creating a perfect resume that describes your qualifications, experiences, and your overall performance in job settings. The resume needs to be made in a digitalized manner as you need to submit it on the website itself.
Identity- Understand the different job opportunities available on the website. You can spend at least 2-3 days understanding the job market and finding the best job that will suit your abilities. This step is really important as it wouldn't waste your time on applying to jobs for which you aren't eligible at all. 
Review- After selecting a particular job try to understand whether your qualities match the job and if you are the right pick for the job as this would waste your time during the application and interview process. Once you have decided about the type of job you are going for, check on the website whether the job is still available or not, what qualities the job requires and the eligible age, and the number of times you can apply for the same job.
Prepare- After you have selected a job that you wish to pursue you need to prepare the application form for submission. The application form will have a lot of questions about the job, which need to be answered in a keyword-specified order. These applications would go through an applicant tracking system and thus you need to use specific keywords as written in the job description through the applicant tracking system.
Submit- After preparing your application for the job the last step is to apply. Applying for a government job in the US is this simple and you don't need any experience or expertise in this. Once you have completed the application you can either repeat the above-mentioned steps and apply for a new position or close the tab.
These are the steps that you need to follow when applying for a job from the government website.
Application Cost
If you think whether the USA jobs website will need you to pay a certain fee for using their services and applying to the job, then you are wrong. The USA jobs website does not take any fee from its potential users and offers all its services for free. But there are certain other websites out there that can charge you for using their services.
Other options
Other than USA jobs there are other ways you can apply for a government job. If you don't wish to apply from the website, then you can directly apply from the company's website. Every government company has a website or a location where you can visit and find ways to apply for their positions. There are other ways you can choose to apply for a government job. These include- 
Agency- Your main focus is to apply for a job position that comes under a particular agency that doesn't list their job on the USA jobs website, then the only option you are left with is to apply through the agency's website or go to the agency's location and apply from there. Applying from their website is an easy way to apply as it doesn't require leaving the house which has become quite hard during the pandemic. 
Programs- The government organizes a lot of programs where you are eligible to apply for government jobs. These jobs are specially meant for people who have to belong to particular categories like a disabled, veteran, school graduates, poor, etc. All of these people can take advantage of these programs to find the perfect government job for themselves. The government does provide a lot of schemes and programs that you can take advantage of.
Summer jobs and Internships- Government also offers certain summer jobs and internships for all college graduates. This particular option is available for students who have a disability. As disabled people often find it hard to get a job and adjust to the job environment, the government has devised certain rules and regulations that help them find summer jobs and internships in the government sector. During the pandemic, most summer jobs and internships happened from home and this was quite advantageous for many students as it would look really good on their resumes. The scheme you can benefit from include-
Workforce Recruitment Program
Pathways Program
How to prepare for a government job?
Even though getting a US government job is easy because it doesn't include a lot of hassles, getting a job by beating down all your competition on the way is a hard thing. You need to be mentally and physically prepared to get the perfect job available for you. This is important as here you need to maintain a position that is associated with the government and you also need to stand out from the rest of the applications. It can be achieved very easily. All you need to do is follow certain steps mentioned below to find your dream government job.
Search your job- After you have decided on the job you need to apply for and try searching about the job and its responsibilities. These responsibilities need to be understood perfectly as they will help you later in the interview process. Try learning from experts on the internet about cracking the job application process. Find people through Linkedin who already work in that position and talk to them. How they applied for the position, how they prepared etc. These are certain tasks and questions that you need to engage in if you want that government job.
Self-examine- Every job requires certain qualifications and attributes to carry out the job successfully. You can never have all the qualities that a job desires from you. You need to work hard and develop those qualities to get the perfect job. Thus you need to self-examine and write down your strengths and weaknesses and how both can contribute to your job. Having a weakness can hamper the job thus try changing your weaknesses and bring in positive habits which will help you in the job. Try to criticize yourself, again and again, to motivate yourself to change for the better. 
Location- In a government job your location matters a lot because if you don't fall in the jurisdiction of the company, then this can cause a lot of problems. You need to be prepared to move out of your house if you live near the jurisdiction area of the job or live in a different city. You need to make up your mind that you would move out if you get the job. This mindset is really important as this will impact you if you move out without preparing yourself beforehand. If you are currently a college student and cannot miss lectures and need to compulsorily attend your college then you shouldn't apply for areas and locations away from your college or college state. Try applying in the same area.
Documents- There are some documents that you should keep ready when applying for a government job. Most government jobs that are at the intermediate or lower level wouldn't need you to have any higher qualifications. A high school diploma or a graduate degree is enough to apply for the job. But you need to clear certain government verification forms like the Employment Eligibility Verification form to verify yourself. Other than this you also need to provide your driver's license, a social security card, passport, and a citizenship verification document. If you are applying for a government job, then you need to prepare these documents and keep them safe.
Educate yourself- There are a lot of intermediate-level jobs that wouldn't require a lot of education like census taker, lifeguard, emergency services, court clerk, etc. These jobs would only need you to have basic education like a high school diploma. But there are a lot of high-end government job titles that require you to have more than the basic education. It includes jobs like scientists, federal researchers, engineers, etc, all require you to have more than the basic education. Thus, you should educate yourself to be prepared. You can read the job requirements for the job you are applying for and try to develop those skills. You can do it by going to a community college or you can learn from the library as well. You can learn basic requirements such as typing, MS Word, Powerpoint, etc.
Checks and screens– Having a government job will require you to follow certain legal rules and regulations laid by the government. Working for the government will need you to go through certain screening and checks, that can include drug tests, substance abuse checks, analyze criminal records, and other background checks, etc.  These are important as government jobs need to maintain a lot of security. You need to be prepared beforehand if you do engage in drug and alcohol abuse. You can start controlling your impulses to avoid drug or substance abuse. You also need to clear your criminal records by employing an attorney if you have any. This will help you get the job easily without any problems.
Make your friends and family aware- Many government jobs that usually deal with certain confidential details and information will require the government officials to run background checks on you as well as interview your friends and family. This is important to protect the nation's security and maintain the confidentiality of the government's information. Suppose the government employs someone, who is a secret agent from another country, then this can put the government and the country at risk. Thus you need to make your friends and family aware that they can be called for an interview anytime shortly. 
Clear your tax records- Applying for a government job will require you to clear all your taxes to get the job. This is important as the government is the one who collects all the taxes and if the person they are employing isn't a regular taxpayer then this can create a bad impression on the interviewer. There are a lot of states within America that require you to submit your tax records certification and many others demand a review from the tax department. This can determine whether you will get the job or not because paying taxes is something the government demands from all its citizens.
Talk with experts- Talking with an expert who has already been there where you want to go can benefit you because this will give you a personal experience of someone. Personal experiences are quite precious and thus gaining knowledge from an expert will help you in your interview process and even after you get the job. They can help you by briefing you about the workplace, the culture, the type of work you do, how to handle particular problems, how to clear the interview, etc. Such first-hand knowledge is quite helpful.
Research about veterans- There are a lot of government jobs out there that do prefer veterans. Veterans are individuals who have worked for the army and fought for the country's independence. You can research whether the jobs on the website have a preference for veterans as well. Individuals who did serve the army once and are retired now, then you can apply for a position that gives first-hand preference to veterans. This makes your chances of getting the job a lot easier. This type of preference is often based on the individual's badges, years of service, disability status, etc. So people with a higher number of badges or years of service are preferred more than people with less number of badges and years. You need to give certain proof about your employment in the army and provide a DD-214 paper with certain other additional documents.
These are certain ways you can prepare yourself for the interview. 
Advantages and Disadvantages of Government Jobs
Every job always has certain advantages and disadvantages. Even government jobs have their advantages and disadvantages. It completely depends on you whether you focus on the good side of government jobs or their bad side. Here we have a list of advantages and disadvantages that a government job includes-
Advantages 
Retirement- The most common reason why most people try to get a government job is due to the retirement pension provided to them after leaving the job. Government employees have a lower retirement age than any other job out there which is between 58-60 years of age. The pension of a government employee after retirement depends on the position he held within the organization. The average retirement pension that an employee gets is $15,000-$20,000 annually with incentives.
Job Security– Many jobs today lack job security, but a government job even during the pandemic will provide you the same amount of security. This is because government employees are hired permanently. Once hired it completely depends on the employee if they want to keep the job or leave the job. 
Good salary-  All government jobs pay their employees well. Even a government census taker gets paid well which is about $ 50,000 per year. Government jobs have a really good salary for their employees because they work and serve the nation and thus the government must appreciate their efforts.
Work-Life Balance- This job also provides a lot of work-life balance because the timing of work is quite balanced. Government employees only need to work for 6-8 hours. They also get holidays on all national and government holidays and they all have Sundays off. They even get breaks during their work hours for lunch, tea breaks, etc. So their work-life is also quite flexible. 
Disadvantages 
Limited Career Growth- When someone gets employed in a government job they don't feel the need to leave the job. This keeps them stuck in the same position with a nominal salary increase. This leads to static career growth as the person doesn't learn new skills and keeps them busy in the same old tasks and jobs that they have to do every day. Even the scope of growth is limited because the government job doesn't provide growth opportunities.
Preference to Seniors- Whether it's a new task or a salary increment, the first preference is always given to those who have worked the longest in the organization. Even though you are more eligible than the other person, the government will still prefer them. This type of sensor bias can be seen in every government office or organization. 
Lengthy Hiring process- Every government job has a very long hiring process. This becomes the biggest con of having a government job. Between the period of applying for the government job and getting selected for the job, there are 2 years which is enough to change the person's perspective completely. This process is quite long because there are a lot of applicants. It can even be lengthy because governments are quite slow in their work.
These were some of the advantages and disadvantages of having a government job.
Conclusion
Getting a movement job in the United States is quite easy but due to a large number of applicants, this camper your selection. It will need you to prepare and have a lot of knowledge about the job you are applying for. You need to be confident in yourself and try your best to get the job. The first step for getting a government job is to apply for one which can be done through the website mentioned above.
How to get a Government Job?