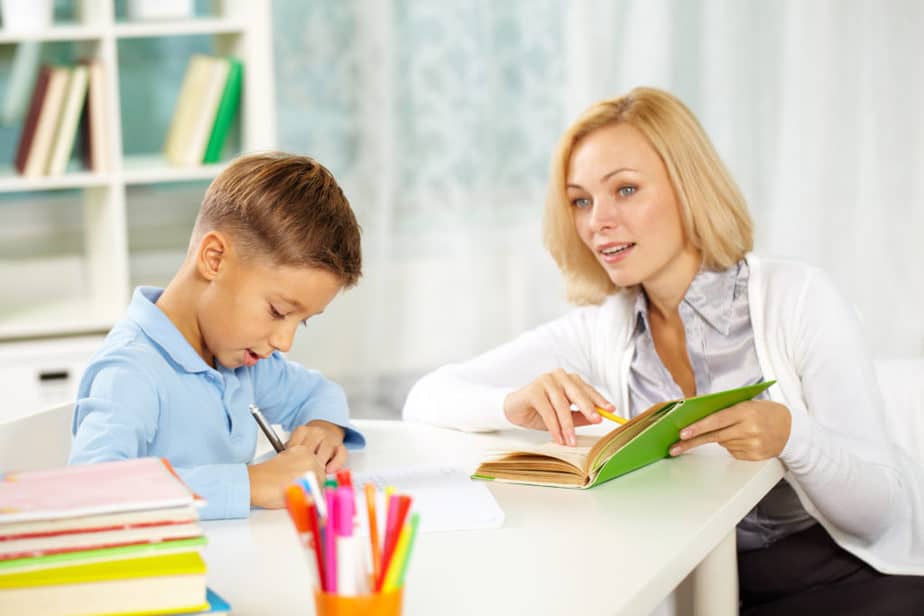 Getting a job is one of the veneration markers for transition into adulthood at this age. However, there are several other reasons why people do it. One of which includes; helping others and making money, and tutoring happens to be one of those professions that does just that. It involves helping or assisting an individual through sets of instructions. The learning experience can take place in person, which can be in a classroom or any other space suitable for both the tutor and the student, or it can be done virtually via online sites for learning. Different jobs have their unique ways of preparing; the same goes for tutoring. For example, the way you will qualify to get an accounting job differs from the preparation that will be done for a pilot job. How to Find Tutoring Jobs?
Ways of Finding Tutoring Jobs
Finding a tutoring job around is easier once you are armed with the correct information. The saying knowledge is power comes to mind. This means knowing the appropriate tools to implement when searching for a tutoring job. Just filling out applications for tutoring vacancies is not enough, as your application would likely be discarded if it does not meet the requirements. Tutoring involves shaping the minds of young ones. Any guardian or establishment who has that understanding will want to ensure that they are entrusting the developmental stages of their wards/students in the right hands. Now, there are several ways of searching for tutoring jobs, some of the steps involved include; 
 The word pique means to arouse, excite or stimulate. Tutoring is unlike any job out there, and doing it only to sustain livelihood might be detrimental to the formation years of your student. Therefore, it is advised that you do adequate research about what it entails and have a genuine interest in doing it. 
Just like most jobs, you may be required to apply through submission of resumé or cover letter. Your resumé gives a summary of who you are and what you might have to offer. A good resumé should contain adequate identity, contact details, educational background, past job experiences, skills, and accomplishments. In addition, it can sometimes contain references from former or present tutoring clients.
Specify Subjects/Courses to Tutor
There are several topics or subjects to teach from, and not specializing in a particular area or field of study might be disadvantageous to both you and your client. In addition, it may prevent you from doing adequate justice to the subject because you have a lot to cover. So, it will be best to highlight the area of study you want to center on and tutor. Also, be clear about the method of tutoring that works best for you and the age group you wish to tutor.
Good Educational Qualification
 The famous saying, you can't give what you don't have, stands true in this case. Nowadays, having a solid educational background such as a degree is essential to qualify as a tutor. However, not all tutors have a degree. Some have the passion and grounded knowledge of a subject and are helping others learn from their wealth of knowledge. For example; A bilingual man who lives in America. He speaks Spanish and English fluently and has a passion for teaching others the language of Spanish. He doesn't need a degree in the subject before teaching, as long as he has demonstrated a deep understanding of the subject. However, It is best to acquire a college degree in a specific field to find a tutoring job better.
Certifications from professional bodies such as Alison, EDX, or American Tutoring Association can also help improve skills and visibility among tutoring clients. 
 After ticking all the boxes above and having done the necessary research required, you can start sending out applications to schools or establishments in need of your services. This can be done either in person or virtually. The good thing about tutoring is that people learn every day, so it is always in demand. Once you sell your services in the right way and put it out there, you can be guaranteed to get a callback. 
Market your Tutoring Services
 The job is not completed after submitting applications, and this is because you want to reach as many audiences as you can find. The digital age has made it incredibly easy for many of us to market products or services. Social media can be used to promote your tutoring services. LinkedIn is a perfect example of social accounts to use; it is built solely for that purpose and serves as a virtual version of your application. Twitter, Facebook, Instagram are also good examples. It is, however, advisable to keep the contents of your social accounts organized and professional if you are hoping to snag a job. 
In-person referrals are another way of marketing your tutoring services. For example, you can reach out to teachers or administrators and impress them with your services. Alternatively, you can even talk to your students or guardians if they would like to tell other people about your services, such as their friends and family. Also, business cards and flyers can help promote your services in neighborhoods, schools, public libraries, and even online. 
Learning Methods
Learning methods has improved over the years with growing technology and are no longer restricted to in-person tutoring. The introduction of tutoring platforms online has become so widespread that it is fast becoming the most sought-after type of learning. The onset of the covid-19 pandemic did not make it any easier for in-person tutoring as more than half of the global population was on lockdown. Now, online tutors are quite in demand. 
Difference Between Online and Offline Tutoring
Cost: Offline tutoring requires that the tutor be available in person to your student, which would likely incur transportation expenses, teaching aid expenses, feeding expenses, and other overhead expenses that could arise. While online tutoring is much more cost-effective in this sense; as you only have to budget for internet expenses and ensure you have a good connection. 
Time: The time and energy taken to get to the venue of tutorage during offline tutoring can be draining, which in turn can lead to an unproductive session of knowledge acquisition. On the other hand, if you were at the comfort of your home, and you get to schedule whatever time is best for you and your student, it is more convenient and promising to yield a much more productive session.
Quality: Body and facial language is a very effective method in oral communication. It is easier and more productive to interact with people face-to-face than over the phone because you get to send or read messages through body postures and facial expressions. This learning method has made offline tutoring much preferred to online tutoring in terms of quality of tutorage. It allows your students to build a rapport with you and helps them digest the information being taught better. 
Personalized Learning: The in-person kind of tutoring has been known to have a more significant impact on students because of the type of relationship that brews between tutor and student. However, it doesn't allow for personalized learning, unlike online tutoring. Online tutoring gives the student allowance to air all questions, challenges, or doubts faced during education and also gives you, as the tutor, time to handle each challenge. 
Flexibility: Offline tutoring is a more structured learning process, and learning outside the structure can unbalance things either for you as the tutor or the student, compared to online tutoring. The fact that you can maximize your time and cost better makes online tutoring more flexible and convenient.
Top 10 popular online tutoring sites 
 Tutor.com is one of the leading tutoring companies globally. It aims to offer one-on-one learning solutions for students through experienced experts. They acquired The Princeton review in 2014, a global test preparation and college admission services company that has helped millions of people achieve their educational and career goals through its testing and tutoring methods. Today, tutor.com, in conjunction with thousands of educational institutions and education-forward corporations, as well as the U.S. Department of Defense and Coast Guard Mutual Assistance, work together to deliver more than one million tutoring, homework help, and test preparation sessions per year.
At Skooli, students ask questions on complex concepts and get instant answers, searched by the system through hundreds of talented experts by subject and grade level. It helps tutors familiarise themselves with students by connecting them first through chats before entering classrooms. They help elementary, middle school, high school, and college students in different subjects or courses. The students can track their progress through personalized reviews after each.
Chegg Study is an educational technology-based company that's focused on affordability and accessibility. Through their investment in education, they have been able to help millions of students achieve their best in school and beyond. Also, they give as much importance to employees and their students by supporting their workforce with a range of resources to help them succeed in different areas such as health, finance, community, time off, family, and more. As a result, they have gained a series of recognition over the years, including Great Place to Work USA (Certified May 2019 – May 2020), Best Company for Diversity 2020, Best Company Global Culture 2021, and many more. Chegg study is available 24/7 to students. 
You're an excellent writer and have a passion for helping others improve their writing skills, but do not know where to start from? Pearson's Smart thinking tutor company is the solution. It is a complete online solution for promoting academic excellence. Through highly experienced tutors and a proven problem-solving approach, Smart thinking has offered help to thousands of students who learn, gain confidence, build higher grades or develop a comprehensive career in writing. They offer over 150 subject areas at all levels, from developmental to professional. 
Tutapoint prides itself on its league of expert tutors from all over the United States, including retired teachers, college professors, certified tutors, graduate students, and many others who are passionate about delivering effective learning methods. This award-winning online tutoring company has been in existence since 2007 to provide quality, fast and reliable access to academic excellence at any given time. Also, they provide exceptional educational resources to students to aid in the learning process. 
With a collective drive to make education accessible, affordable, and convenient for everyone, Wyzant has put a systematic approach to help connect people with experts who can teach them. They offer more than 300 subjects to a million and more students. They make it their goal to change the way people think of education through a team of experts passionate about what they do. The students are not the only ones to benefit from this platform as they offer training and development programs for their employees. So, you'll be assured of growth in your workplace!
 This learning platform has more than 20 000 employees in almost 200 countries with the sole purpose of unlocking potentials in people through learning. Through the provision of high-quality learning experiences, they have met the academic needs of tens of millions each year. The secret to this ever-growing establishment is to put consumers at the heart of everything they do through their five key business divisions; Virtual Learning, Higher Education, English Language Learning, Workforce Skills, and Assessment and Qualifications. Each division has a significant role to play in helping people achieve their potential through learning.
Tutorme empowers teachers or tutors from all over the world by providing them with a revolutionary online education platform to share their knowledge with students. These highly qualified tutors are from the best universities all over the globe, and they offer more than 300 subjects areas across all grade levels. 
Kaplan is a test preparatory online educational platform that is skilled in providing expert examination and test preparations for high school students, professional licenses and certifications for financial advisors, doctors, nurses, and lawyers, and professional training to help improve their tutor's skills, productivity, and opportunities for career advancement. In addition, they aim to help individuals achieve their educational and career goals by adapting a learning engineering approach to effective instructional delivery. 
Club Z works with certified and professional tutors with a commitment to quality and academic success. These tutors are thoroughly screened before hiring and matched with students through The Z! Tutor Match program. This program guarantees a solid match between tutor and student. It is based on the tutor's academic strength, availability, personality, and teaching style. The unique thing about Club Z is that they also offer in-home services and has over 400 franchise locations. 
Essential Skills Needed to be a Tutor
There are some specific skills needed to be developed or honed if considering being a tutor. As a tutor, you will be a guardian in charge of imparting knowledge to your tutors. Therefore, it is essential to have the right qualities in other to be able to perform your job well. Some of these skills include;
Empathy: To build a mutual trust and support relationship, a tutor needs to be empathetic in the right situations. This means showing concern or having a deep understanding of your student's personal and social needs to improve student learning. Working with empathy allows for a better productive and effective learning environment for the student.
Communication: The academic success of the student and the professional success of the tutor depends heavily on communication. The tutor is mainly required to give lessons orally. Failure is bound to happen if the student cannot grasp the meaning of what is being taught. Communication is not a one-sided skill. As much as you try as a tutor to break down concepts for your student, you must get feedback from the students to understand if they truly comprehend what is being taught.
Patience: No matter how skilled and talented you are in the business of tutoring, you will quickly get to realize just how different each individual is built. So, using a concept of one-size-fits-all would be useless when dealing with students. It would help if you were patient as you work your students through their lessons to give a successful output. 
Time Management: As with any other job, time management skills is an important skill to develop because it helps increase productivity. As a tutor, you are responsible for your student's short and long-term goals, and without proper planning, you might end up losing control of your class. The use of schedules, planners, and routines can be introduced for better time management. 
How lucrative is the Tutoring Job?
Tutoring can serve as a side-gig or a full-blown-out job, and it plays just as well. However, the salaries for tutors depend on several things, some of which include; establishment signed up on, level of qualification, level of experience, reviews from previous clients, etc. The demand for online tutors has been rising over the past months since the onset of the covid-19 pandemic, and mostly, they charge by the hour. Some tutors can charge from $10 to $60, and on average, $25.  
Private tutors tend to charge more and can go as high as $70 per hour. The promise of receiving better service that is more personalized is what makes private tutoring pricey. However, depending on where you choose to tutor, your qualification or level of study, and valuable demonstratable skills, working as a tutor can be very lucrative. 
The fantastic thing about tutoring is you can always build on your skills and qualifications and increase your rates as time goes on. Having a large clientele base over time can also help in boosting your confidence and rate charges. People will feel more comfortable paying a higher cost to someone with more experience in the field. They trust that you will deliver because you have been in the game for so long. 
The trick about setting your rates is that it mustn't be too low to undervalue yourself, and it mustn't be too high that it does not match your qualifications. When people search out tutors for their wards, the first thing that attracts or repels is the dollar sign before they go ahead to glance through your qualification to see if you're worth the hype. 
Conclusion
Finding a tutoring job is pretty easy once you're able to go through all the right processes. Then, you can establish yourself as an in-person tutor or freelance online tutor. Then, with the right qualifications and placement, you're well on your way to adding tutor as one of your titles!
Frequently Asked Questions 
1. What are my duties as a tutor?
Tutors are in charge of planning sessions, preparing lessons, identifying each student's learning needs, resolving academic problems for students, assessing student's progress through tests or assignments, correcting results in results, discussing results with students or guardians, and guiding and advising the students.
2. How do tutors find clients?
The best way to find clients as a tutor is to show your value. This can be done through proper marketing of yourself. Ask for referrals, post your services across different social media platforms, share reviews from trusted clients, develop a professional online presence, etc.
3. How do I introduce myself as a tutor? 
Knowing fully well that first impression lasts long, of course, you'd want to make a good impression on the first day of the lesson. Your introduction will determine how the beginning stages of your relationship with your student will go. The first thing you should do is, tell them your name or what you would like to be called and your title, build a rapport with them by telling them of your hobbies and interests, and finally, stating in clear terms the class rules. 
How to Find Tutoring Jobs?