Introduction
An arborist's job may be a perfect match for somebody who enjoys working outside and learning about nature. Arborists seek to restore the integrity of fruit, ornamental, and shade trees so they can thrive in a safe environment. Let us read on detail "How To Become An Arborist?"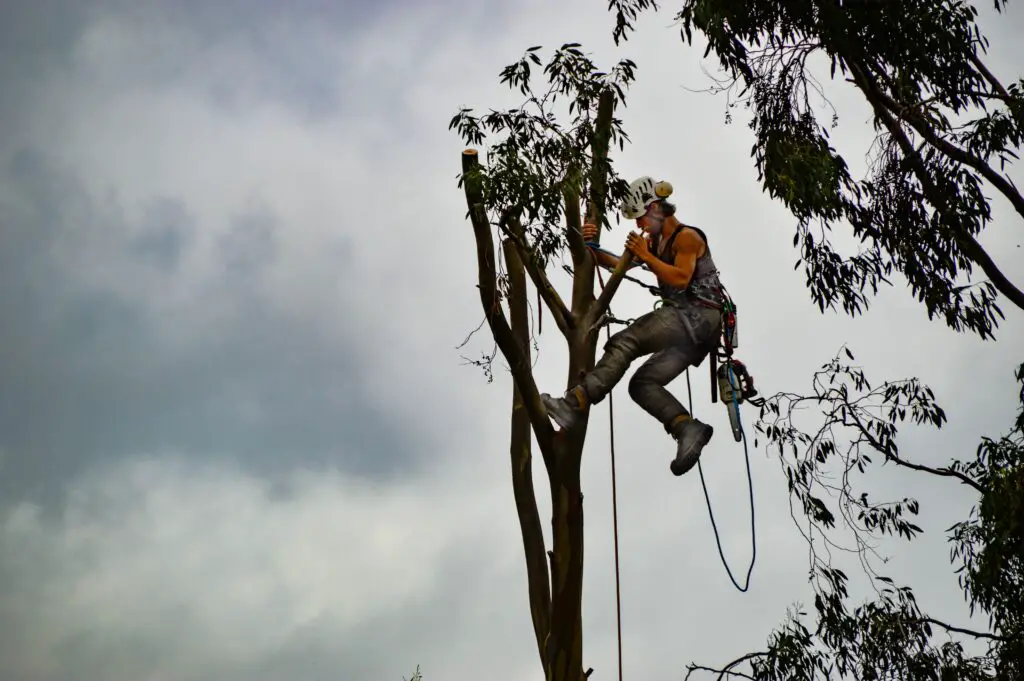 In this post, we go over what an arborist performs as well as the knowledge, duties, and qualifications required to provide proper care of trees.
What Is An Arborist?
An arborist works in arboriculture, which takes care of trees, shrubs, vines, and perennial plants by implementing rules and regulations. Tree surgeons, commonly known as arborists, prune, brace, and fertilize trees as well as manage pests and diseases. In order to live in harmony with their surroundings and build structures, they research, cultivate, and nurture healthy trees and bushes.
What Does An Arborist Do?
Arborists play a crucial role in their communities by assisting residents in comprehending the aesthetic appeal and health benefits of planting trees and other plant life in their areas. They regularly work with foresters to maintain the health of an entire grove of trees, but they usually concentrate on the long-term viability of individual trees.
To prune branches and direct the growth of trees, arborists ascend into the upper limbs, or canopy, of the trees using ropes and harnesses. To meet a client's needs while preserving the tree, they determine how much should be removed. If a tree has a sickness that jeopardizes the health of neighboring plants or puts nearby structures at risk for injury, it may also be removed completely. Other obligations include:
growing trees,
analyzing soil quality,
creating a landscaping strategy,
removing debris,
practicing good turf management,
verifying the equipment,
keeping track of tree-care activities,
giving groundskeepers and landscapers instructions,
developing a tree inventory and mapping its location.
Steps To Become An Arborist
1. Complete Your Education
Most employers require that you possess a GED or high school diploma. While some arborists have advanced degrees, others are untrained. You can get a thorough education and improve your skills as an arborist by obtaining an undergrad degree in environmental studies or a bachelor's degree in horticulture or forestry.
2. Earn A State License
You must have an arborist license in at least seven states. For instance, in Connecticut, employment necessitates a license from the Department of the Environmental and Energy Protection. Find out if a license is needed in the state in which you wish to work by doing some research.
3. Get On-The-Job Training
Consider applying for entry-level positions, internships, or professional shadowing opportunities at a tree care company. You can learn about tree care from qualified experts while being acquainted with the equipment and practices used by arborists. As a novice arborist, you will probably adhere to the team leader's instructions and put in hard work by climbing into trees to trim them as directed. You can improve your knowledge base, your capacity to recognise trees and diagnose issues, and more with on-the-job training.
4. Learn Basic Arborist Safety
Arborists deal with a variety of risks while at work, so it's critical to master safety procedures, first aid, and best practices for doing your work without putting your safety in danger. Arborists employ powerful tools, large gear, herbicides, and fertilizers that, if used incorrectly, could harm them or have an adverse effect. Learn techniques for remaining secure when ascending into a large tree or operating around electrical wires, and be aware of how to apply protective equipment to keep you safe. Learn about any potential insects, fauna, and toxic plants.
5. Seek More Responsibility
By seeking out greater responsibility and finding tasks that interest you, you can specialize as an arborist once you have some experience trimming and caring for trees. Find leadership positions where you may decide how to care for trees at your existing job. Employers want arborists with a background in logistics, leadership, and tree care.
6. Gain Certificate
The International Society of Arboriculture (ISA) Credentialing Council's arborist certification programme (ACP), which many arborists have completed, is preferred by many employers. Those who qualify include:
Three years' worth of experience with trees,
Two years of work experience, an associate's degree, and at least one or two courses in arboriculture,
A bachelor's degree, one year of experience, and at least four courses specifically in arboriculture.
Is an arborist a good career choice?
For those who enjoy working independently outdoors, using their intellect to foresee and solve issues, and being physically active in a variety of weather situations, an arborist profession is a fantastic opportunity. If one is inclined and has the skills to pursue such a job, being an arborist, who specializes in choosing trees that are suitable for the soil, climate, and ecology, as well as establishing, rearing, preserving, cutting, eliminating trees, and landscaping, is a fantastic career choice. They may work in buildings, parks, or anywhere else out to where their skills are required, and they may have a focus on pruning or removing trees.
Average Salary For An Arborist
An average arborist earns $76,723 annum. The amount an arborist is compensated depends on their level of expertise, their employer, and the location of their workplace. Several arborists have their own landscaping businesses or work as consultants.
Arborists are included in the broad set of conservation scientists and foresters, as indicated by the United States Bureau of Labor Statistics (BLS). By 2030, the BLS projects a 7% growth in employment in the industry. Over the next ten years, an average of 4,000 new roles for conservation scientists, foresters, and arborists are anticipated.
FAQs About Becoming An Arborist
Where do arborists work?
Arborists frequently work for gardening firms, tree nurseries, golf courses, parks, privately held areas, utility firms, and social advocacy groups. They are able to work in both urban and rural settings, supporting the upkeep of communal trees and fostering ecology in underdeveloped areas.
Is it dangerous to be an arborist?
In the course of their work, arborists come into various dangerous circumstances, including the use of potential hazardous power tools, pruning unstable trees, and trimming branches close to high-voltage power lines. Due to these hazards, it is essential that arborists receive adequate safety training.
Do arborists work in the winter?
Many arborists choose to work part-time or skip the winter months because the weather is less favorable to caring for trees. In order to make up for the slower winter season, arborists often work additional hours in the summer and fall.
How To Become An Arborist?