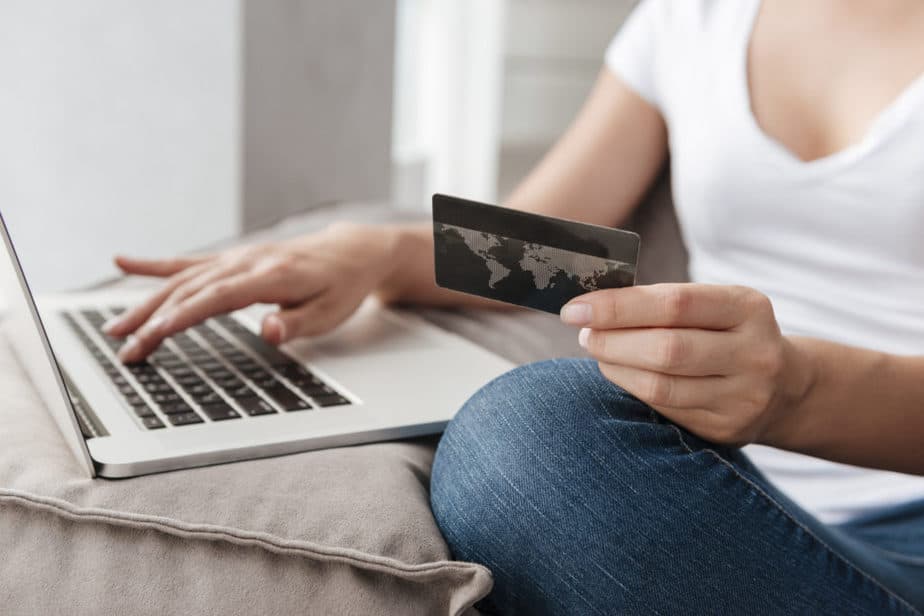 Are you planning to start as an Internet entrepreneur? Is indecisiveness killing you from the inside? Stay calm, friend. You do not have to resolve everything by yourself. Gone are those days when one single person used to carry the entire burden of a new business on just their shoulders. Many of the reputed e-commerce platforms have evolved themselves as dynamic marketplaces where you can quickly establish yourself as a certified seller in no time without the hassles of creating your website, curating an online store, or an entire e-commerce website, for that matter. Today's topic- How to become an Amazon Seller?
Talking of online marketplaces, the first thing that pops into everyone's mind is Amazon, one of the most potent, reputed, and trusted online platforms in today's era. Accounting for over 39% of all e-commerce retail sales in 2020, Amazon will double its revenue by 2026. What started just as an online bookstore has now spread its branches into many industries ranging from fashion, electronics, and grocery to digital content, household items, and personal care products. But what makes Amazon Marketplace one of the most popular and sought-after marketing channels for online merchants? Since the advertisers invest a massive $10 billion in Amazon, it has constantly been evolving all of its business arenas right from content, search advertising, and targeting to display, reporting and video. This article clarifies how you can become an Amazon seller and build yourself a fortune.
Essential Credentials for Setting Up Amazon Seller Account 
Before formally registering yourself as an Amazon seller, you must keep the following bunch of information handy to complete the entire registration process:
You would have to mention your legal business name, business contact information, and official address here. 
The phone number is always beside you so that you do not miss any important calls and notifications while you are in the middle of the registration process. 
It must be a separate email address created explicitly for business-related purposes so that you would immediately start receiving essential emails from Amazon's support team.
You would have to provide your tax identity information for registering, including your Social Security number or even your company's Federal Tax ID number. 
You must keep an internationally chargeable credit card along with a valid billing address readily available. Otherwise, Amazon will cancel your registration in case the credit card number is invalid.
Lastly, you would have to give the relevant State Tax ID information for the states wherein you possess tax networks. However, state tax ID details are usually affected by warehouses, call centers, company offices, and third-party logistics.
How To Sell On Amazon
1. Make A Foolproof Business Strategy
Before heading on to your journey as an Amazon seller, you must have a well-defined, comprehensive, and one-of-its-kind business strategy that would separate you from the rest. Your Amazon FBA business plan primarily includes your enterprise agenda, in-depth market analysis, your range of products and services, marketing and sales strategy, along with a foresighted financial plan.
You would have to make a checklist of several items such as: 
Deeply researching the market
Figuring out what sort of products and services you wish to sell online
Determining the expenditure for marketing, product sourcing, and promotion
Getting to know about your competitors,
Creating a workable plan depending on your business schedule
Managing your time and effort for business-related activities
2. Discover (Or Build) Your Niche
The key to successfully run your business on Amazon FBA is to build or find a profitable niche. In simpler terms, you can make good returns if you sell products that appeal to a specific group of people interested in purchasing them. For this purpose, you would have to undertake rigorous market research to find product trends, analyze their market and emotional impact on the customers, and their familiarity and visibility among the buyers. All of these efforts must then reflect in your business's online presence.
So, those who already possess an entire business must have spent a reasonable amount of time developing and analyzing its value and know their target customers. For instance, you naturally have a head start in finding the right audience if your range of products and services falls within one of the popular categories of Amazon. However, if your product offering is quite vague in terms of its categorization, you could substantially improve its sales and visibility by associating it with a more popular Amazon category.
E-commerce experts worldwide advise that if you are looking for magnificent financial success over the long haul, then as an Amazon seller, you must channelize your focus on products that have always had strong, stable, and productive markets such as those falling under consumer electronics, self-development, baby items, and natural health among others. Furthermore, we suggest you create your product's unique selling point (USP) or make an altogether new yet trendy selling point to make your product go viral on the market. 
Pro Tip: One of the best ways to guestimate a bankable market is to check the Amazon bestsellers list because hopping onto the bandwagon does not harm. Moreover, if you decide to stay in the mainstream market, you could generate sizeable profits in the coming years.
3. Initiate An In-Depth Market Research
Validating your niche on the market using well-defined market research tools is highly critical to monitor and regularly check on your competitors' sales over some time. It is a sure-shot method to get a more realistic view of your product market or niche. 
Another brilliant marketing approach is to directly contact the various suppliers and customers and use some sort of survey to get familiarized with their emotional sentiments for the product(s). Then, if your market research concludes that the sales figures are stable in the market, you can move forward with your business plan accordingly. 
4. Communicate With Your Product Suppliers
It is also critically important to find details regarding the product suppliers, easily found with a simple Google search or several B2B platforms like AliExpress. One can even find a bunch of potential suppliers along the way. You should try as hard as possible to get their contact information and other background details.
Moreover, one can get hold of the suppliers' contacts at trade shows, which are an excellent medium for having a brief yet the smooth flow of communication with the suppliers to gain insight into their products. Also, one could just physically visit the suppliers if you wish to explore their range based on their industry distribution. To contact these suppliers, you could make efficient phone calls, emails, and on-site visitations to get a general idea regarding their prices, sample products, the minimum order quantity (MOQ), shipping charges, product quality, and order limit delivery capacity, etc. After noting all the details mentioned above, you should determine the payment options per your quotations and pin down your options based on your business-related needs.
Pro Tip: Do not forget to order samples from your supplier so that you could check the product quality beforehand. Therefore, before finalizing your supplier, it is essential to examine the product by yourself or by using professional quality inspectors.
5. Start Placing Orders
The moment you have settled for a supplier is the moment you should place your order. Remember that the first order usually should not be significant, so choosing a small charge to test out the market and receive customer feedback is a mature approach to start your journey as an Amazon seller. 
Staying in regular contact with your supplier is one of the most crucial factors in leading a long-running business venture with a minimum margin of error, a smooth flow of communication without any misunderstandings, and getting insight regarding the products' manufacturing updates. Clear-cut specifications and timely revisions along with quality inspection of the product should go hand-in-hand. In addition, you must seek crucial details for review of the raw materials used, several processes involved in the assembly line, and the catalog of finished products before shipping.
6. Registering Yourself As An Amazon Seller
If you do not possess an Amazon seller account yet, you would have to register yourself as an Amazon seller account before doing anything else. There are two basic kinds of funds available in this regard – individual sellers and pro sellers. While the personal seller account costs $0 per month, you would be charged nearly $1 for every item you successfully sell on Amazon as a verified seller. However, the Pro seller comprises additional features and charges you $39.99 per month. Therefore, you could choose any account type per your budget and select the account type based on your business budget.
How to Set Up Your Amazon Seller Account
Step 1. Choose Between Two Seller Plans
You must not forget to consider the product range while choosing your Amazon Selling Plan. The previously mentioned Individual and Professional Seller options allow you to list products in over 20 different categories. However, ten other types are just available to those who have opted for the Professional Seller option. Following are some of the significant distinguishing points between the Professional Amazon Seller plan vs. the Individual Seller Plan:
Individual Plan: This is the go-to plan for you to sell less than 40 items every month. As mentioned before, it does not have a monthly subscription fee yet charges a $0.99 per item selling fee along with referral fees and variable closing fees. 
Professional Plan: Most well-known brands begin their journey using this seller plan unless you are trading less than 40 items every month. The monthly subscription fee is $39.99, and there are also referral fees and variable closing fees.
Step 2. Create Your Amazon Seller Account
To successfully proceed in this step, you will need:
An internationally chargeable credit card
Banking details (consisting of account numbers and routing)
Information regarding tax identification 
You would then have to visit the "Sell on Amazon" page, scroll bottom to the very last, and officially initiate your registration process.
Step 3. Follow Amazon Prompts
After you have successfully logged into your Amazon seller account, the website would like Once you've decided on a login; Amazon will ask you to fill some other additional steps, which are as follows:
Seller Information: Here, you would have to mention the official name of your business along with its address, mobile number, tax information, valid bank account, and a chargeable credit card.
Tax Information: In this column, you would have to choose whether you are a business or a sole proprietor. The latter has to use their SSN as their tax identification number instead of an Employer Identification Number.
Billing: In this section, you must determine your professional seller plan and its corresponding fees.
Product Information: Amazon would also ask you many questions regarding your products ranging from its Universal Product Code, the number of products you wish to list on the Amazon marketplace, and whether you manufacture your products. 
After completing all of the steps mentioned above, Amazon would welcome you to its Seller Central dashboard, which boasts a wide range of tabs for pricing, advertising, orders, reports, managing inventory, and market performance. 
7. Curation of A Comprehensive Product Listing
As part of the next step, you would have to chart product listings to add your items as an Amazon seller onto the platform. You must keep in mind that the following checklist fulfilled:
Ensure that your product offerings fall under the 'Prime eligible' category and come along with free shipping options exclusively for Amazon Prime members. 
Make use of high-resolution and visible images. 
Give ample amount of information regarding your products 
If one has many items, uploading a spreadsheet comprising all your items is highly advisable. Whereas you can manually list your items if there are not many.
Create a visually appealing and well-arranged product listing.
8. Efficient Management Of The Inventory
Since inventory levels can make or break an Amazon seller's business venture, you must pay special attention to your inventory by regularly replenishing and managing it. An Amazon seller must, at all times, have enough products to sell and at the same time make their product inventory level visible for sales and marketing.
As the customers place an order, automatically your inventory level would reduce. Smart sellers make use of advanced system frameworks for integrating their inventory and sales data. You must double-check that you regularly update your inventory level to show item availability as depicted on your product listing page. 
9. Scrutinizing Customer Feedback
Whether more efficient and sophisticated online marketplaces replace the physical markets, customers will always be the king. Almost all the customers across the globe tend to see the feedback reviews given by other customers before buying a particular product. Therefore, Amazon customer reviews are more important than ever as it represents the credibility and degree of trust you have consolidated amongst your target consumers. 
As these customer reviews serve as social proof for your business and products, it is your responsibility to follow up on the buyer's shopping experience to leave their feedback. In doing it via simply writing emails to them asking about their level of satisfaction with your products and services. Moreover, intelligent sellers tend to create their own social media account to receive customer feedback immediately.
10. Thorough Optimization Of Product Listings
Do you wish to boost your sales and website traffic rapidly? Then, you must make it a habit to regularly keep a close eye on your sales performance and simultaneously optimize your product listings to get a better insight into your business within the market. 
Keywords: You can take crucial advantage of the Amazon algorithm by starting with the keyword, researching relevant keywords, and eventually putting them into the titles of your products along with other details such as their descriptions, features, etc. In simpler terms, the relevancy of the keywords you use for your products is directly proportional to their sales and visibility in the market. You can even use Google Keyword Planner to your advantage, as this would assist you in identifying the keywords for your product offerings.
Features: As an Amazon seller, you must bear in mind to always display the most critical pieces of information that your target customers would want to know. Along with demonstrating your products' inherent value and top-notch quality, including your products' relevant guarantee and warranty is highly advisable.
Images: As Amazon permits you to use only 5-7 photos of your product from different angles, you must make every effort to present visually appealing and clear images of your products to the customers along with their appropriate sizes, colors, designs, and other features.
Description: It recommends using engrossing language while describing your products by keeping the sentences easily understandable, precise, and engaging. Smart sellers tend to make use of Call-to-Action (CTA) words or phrases for boosting conversions.
How Much Does It Cost to Sell on Amazon?
There is a wide range of fees associated with selling your products and services on Amazon. Amazon stands apart from the rest in the sense that it subtracts all sorts of fees directly from your sales proceeds every two weeks and subsequently deposits the amount left into your bank account. Thanks to the varied range of fees charged by Amazon, it is nearly impossible to ascertain the actual cost of selling on Amazon upfront.
Therefore, getting a clear picture of these different kinds of fees is indispensable as an Amazon seller before you get started with your account:
Seller Fees: As mentioned earlier, it is a $0.99 per item fee if you are an individual seller and a monthly subscription fee of $39.99 if you happen to be a professional seller.
Shipping Costs: For considering the shipping costs for your product offerings, you would have to undertake some thorough research on the price of packaging materials and shipping providers.
Returns Processing Fees: Amazon also deducts a returns processing fee from its sellers in a specific range of products.
Referral Fees: As some specific categories of products are known to have higher referral fees, you might want to reconsider what sorts of products you're dealing with as an Amazon seller. Nevertheless, as a general rule, Amazon would never ask you to pay a referral fee of more than 15% of your product's sale price.
You must take a mental note that Amazon is not the only solution to all your online sales-related problems, as people often tend to lose sight of the consequent trade-offs they have to face. Like most other e-commerce platforms, Amazon also aims to make money off their service to third-party sellers. Many decisive factors play an essential role in making your online business venture a success—competition, the popularity of your products, marketing efforts, and pricing, among a few others. 
Therefore, you must also focus on the marketing aspect of your business. Building and strengthening your business nexus could do via social media, emails, blogs, and the incorporation of various user engagement tools such as surveys and chatbots. But you do not have to worry so much as over half the Amazon sellers earn between $1000 and $2500 per month as soon as it starts walking on the right track.
How to become an Amazon Seller?