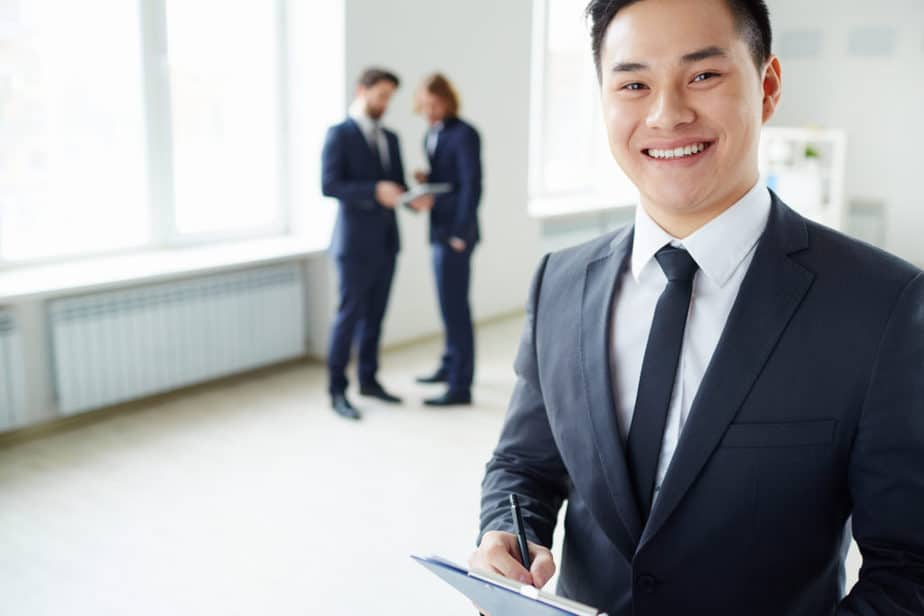 A project manager is typically responsible for dealing with all the activities that need to happen to ensure a project stands completed successfully. Projects include implementing new systems and other complex work that involves multiple steps and deadlines. 
One of the most challenging parts of project management is creating schedules, which involves determining the exact deadlines for the various activities involved in the project. These deadlines need to be met to save time and resources and reduce any potential issues. 
If a project gets botched up due to a delay in the schedule, the project manager is responsible for handling the situation.
What is a project manager?
When working as a project manager, you have to ensure a high level of standards for the completed project, ensuring that all aspects are well-planned and fulfilled to meet the needs and expectations of all parties involved. 
To become a project manager, you will have to start from the beginning of the project or project of your interest and make sure everything is in place. In addition, you will need to get hands-on experience working as a team member on a project to ensure you better understand the needs and wants of the other team members and the company as a whole. 
There are several courses and certifications that you can choose from to obtain the necessary qualifications to start your journey.
Why do organizations need project managers?
Project management professionals work to strategically develop a company's objectives and keep them focused and on track. They set and manage goals and allocate resources for them, allowing organizations to gain insight on their goals, track progress, and keep track of deadlines. 
However, not all companies need project managers, so it's essential to work in an organization that needs your skills rather than a company looking for someone with specific qualifications. 
If you're interested in learning more about becoming a project manager, read on for some practical advice on how to begin your career in the field. Project managers provide support and direction for their teams, are often involved with selecting and implementing different tasks and deliverables to support the project goals, and are responsible for developing and coordinating project managers and other people who work in the same field. 
They often work with big organizations, so it is crucial to have some project management experience. In addition, organizations such as Uber, Disney, and Google are very interested in hiring project managers with relevant experience. 
You do not necessarily need to have a university degree in project management, but your educational background and the kinds of jobs you've worked in are essential. For becoming a project manager, it is crucial to gain a lot of relevant experience.
What are the qualities of a good project manager?
Being a good project manager usually means that you can influence and motivate others, know the project management process, and many others. Although you need to have experience in project management, you don't necessarily need to have held this role for a long time before assuming this role.
 In other words, you don't necessarily need to have done this kind of work for long to be considered a good project manager. However, you must ensure the projects you are in charge of are delivered on time and within budget. 
You must be able to create a positive and productive working environment and a flexible schedule to accommodate the needs of your team. 
A good project manager must possess strong communication and interpersonal skills and the ability to adapt and create as needed. You should also be able to focus and work hard as part of a team. 
The best project managers: 
Can manage high-volume projects. 
They can keep their cool under stressful situations. 
Can be very organized and prioritize. 
They are aware of their flaws and weaknesses and are open to feedback. 
Create excellent working relationships with employees and stakeholders. 
Have a great understanding of what's happening in the organization and can predict future needs. 
At a glance, project managers provide many different services to organizations, each with its own set of requirements.
How to become a project manager without experience?
Although it's common to start in a position as a project manager without much experience, there are still a few steps you can take to speed up the process and give yourself a better chance of landing the role.
Think before you leap. If you feel that you can be a project manager, there is no need to give it a lot of thought. This is because there are many industry-specific ways in which your experience can transfer to the role.
 For instance, if you're a multi-skilled worker who is good at analyzing problems and coming up with solutions, you can start as a project manager, as your skills would be a good fit for this role. 
Read the job description thoroughly. If you're applying for a role as a project manager, it is essential to read the job description carefully. Step by step guide mentioned below-
Step 1- Show your skills
Many of us have tried to find employment in the past only to be turned down by employers for lack of experience. The one thing that most people have is skills, but many are unsure how to showcase them to employers. 
We've compiled a list of skills that are often seen as foundational for project management positions. These skills will set you up for success in an interview with no work experience or limited work history. We hope this list helps you land your next job!
Communication skills are an important part of what makes a good project manager. They help the team members work together more effectively, keep track of tasks, and keep everyone on track with deadlines. 
Leadership skills are an integral part of getting a good project management job. Without the ability to lead, you may find it difficult to get hired for these positions. One way to improve your leadership skills is by volunteering to be a leader. 
When you volunteer, you will gain experience in leading people and projects. Volunteering also improves your personal qualities, such as providing service and dedication. These qualities are essential for leadership positions. 
Step 2- Find a mentor
When you're looking for a project management job, it can be easy to feel discouraged if you don't have any experience, but there are many different ways to get some. One strategy is to sign up with a mentor. 
Mentors are people who will give you some tips and show you the ropes of how things work in the project management world. They'll also help you get your foot in the door of potential employers so that you can showcase your skills.
 This way, when you go to interviews, they'll already know who you are and what you're capable of doing. 
Step 3- Go for certification
Getting a project management job without any experience can be tough. Even the most qualified individuals need to start somewhere, and often that means putting in time as an intern or volunteer before getting paid. 
There is a way for you to get certified while also putting in the necessary hours of on-the-job training. By getting your Project Management Professional (PMP) certification, you can earn respect from potential employers while also gaining valuable skills. 
Step 4- Search for training
If you're looking for a job and want to get into project management but don't have any experience, there are many training opportunities to help you get the skills and qualifications you need. You can find courses on high-quality platforms like Udemy and Coursera that can teach you project management skills online from anywhere in the world. 
In addition, you could train with a freelancing platform like Upwork or PeoplePerHour, where people who need your expertise in project management hire freelancers. There are also many books on Amazon that offer good insights into topics such as digital marketing and how to become a project manager. 
These resources can help give you an overview of the industry without having any prior experience in the field.
Step 5- Complete your degree
 Project management is a career that is in demand and growing rapidly. Those who have experience in the field are very likely to be sought after. If you're looking for a career with high stakes, rewards, and opportunities, then project management might be for you. 
However, earning a bachelor's degree first can provide the knowledge and skills you need to get your foot in the door of this lucrative profession. 
Step 6- Research project coordinator positions
The project coordinator position has become more and more important in recent years. The responsibilities of this job vary based on the company. For instance, a project coordinator could be responsible for managing client relationships, hiring new project managers, or designing the budget for the next project. Sometimes these roles are temporary, while others offer them full-time positions. 
Conclusion
Even if you haven't had a lot of project management experience, there are several qualities you can demonstrate to potential employers that could make you an excellent candidate for a role as a project manager. 
All you need to do is set your mind to getting the job done by applying some of the tips and strategies we have talked about in this article.
Frequently asked questions
Question 1.) Why do organizations need project managers?
Answer- They allow organizations to gain insight into their goals, track progress, and keep track of deadlines.
Question 2.) What are the qualities of a good project manager?
Answer- Being a good project manager usually means that you can influence and motivate others.
Question 3.) Can I become a project manager without experience?
Answer- It is possible.
Question 4.) Is the project manager job is difficult?
Answer- Yes, it's difficult.
How to become a Project Manager?- Without Experience